Welcome to the (50th!!!) Friday at the Fire Station Link-Up Party!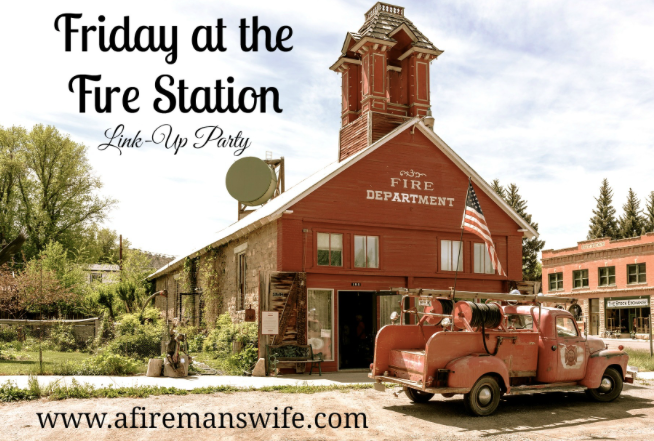 If you are returning thank you for linking up your wonderful posts last week!  If you are new, I am so glad you are here!  I would love for you all to follow me on Instagram and Facebook to stay in the loop!
I am moving this week!!  And boy are we all tired of seeing/packing boxes!!  I can't wait to just be in and settled but I know the unpacking is just as huge of a job as the moving.  Needless to say I was not able to do features this week.  It will probably be a few weeks before I can really get back to blogging again too.  I still wanted to leave you with a few fun Valentine's Day posts and ideas.  Have a great weekend everyone!
Party Rules
Please link up, directly to your post, with anything as long as it is family friendly and God-honoring, old posts and new. Some topics might include anything to do with homemaking, homeschooling, cooking, sewing, crafts, DIY Projects, house remodel, decorating, modest fashion, being a wife, mother, etc.
Don't forget to follow me on Facebook and Twitter so I can remind you about the weekly link-up. Please leave me a comment and let me know if you follow me and I will be happy to follow you back!
Try to visit another blog or two and leave them a comment. We all love comments! I would appreciate a link back to this link-up on your post or somewhere on your blog. That is the best way to spread the word! A button to share this link-up with others can be found on the sidebar, or a text link back is fine too.
By linking up you are saying it's ok for me, A Fireman's Wife, to share your posts and pictures via social media, and as a feature on this blog, with an explicit link back to your original source.