I can't believe it but red, pink, and hearts are already back in the stores!  Hey, if it's all promoting "love" then that's a good thing right!?  Anybody else see these cute little Valentine's Day mailboxes every year??  They are always such a huge hit with my kids.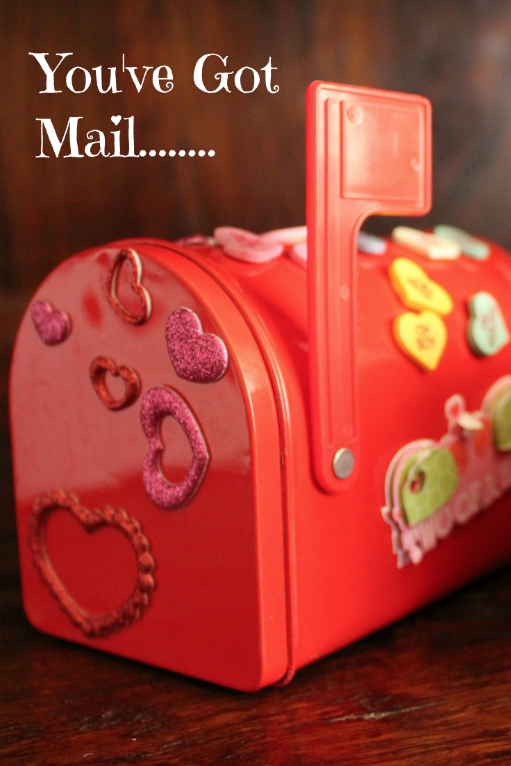 A few years back I bought them, 1. because my kids wanted them so bad, and 2. because I thought it would be fun to encourage them to leave each other cute little notes or treats.  Spreading the love right?!?!  We made a cute little craft project out of it too.  We bought a bunch of fun Valentine's Day stickers for them to use to decorate and make their box their own, and then I wrote each of their names on the sides of the boxes with a black Sharpie.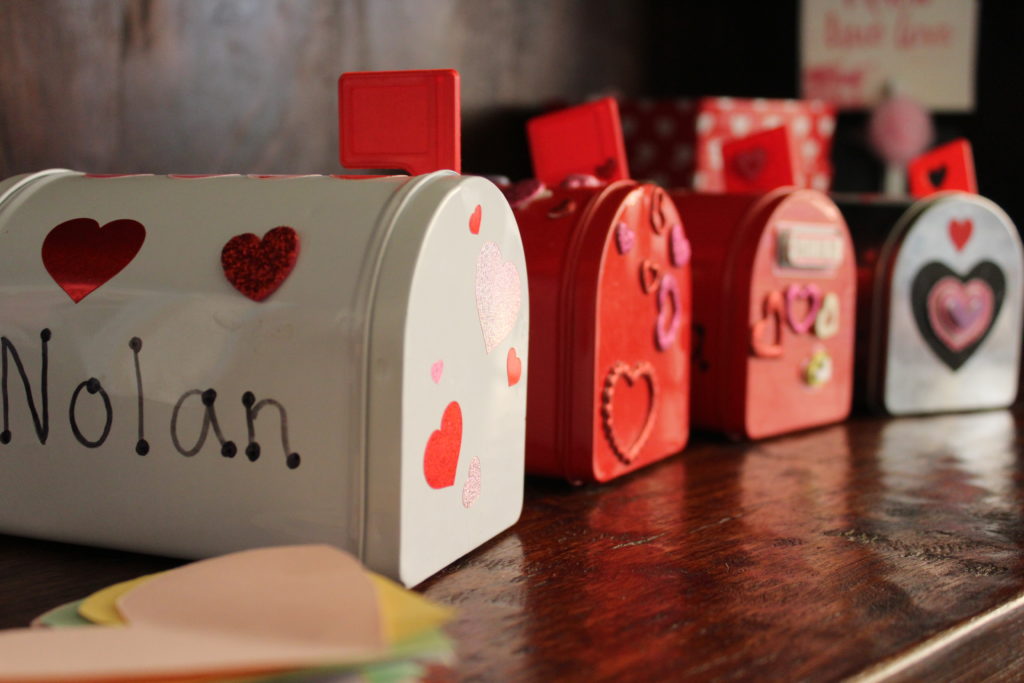 Next to the boxes I like to leave a little stack of heart shaped paper and a pencil for them to use for their "notes".  The littles will just scribble or leave a random toy in there but that is okay!  They all just love when they see the little "you've got mail" flag up on their box.  Sometimes mom or dad will leave an M & M in there too and that is always a big hit!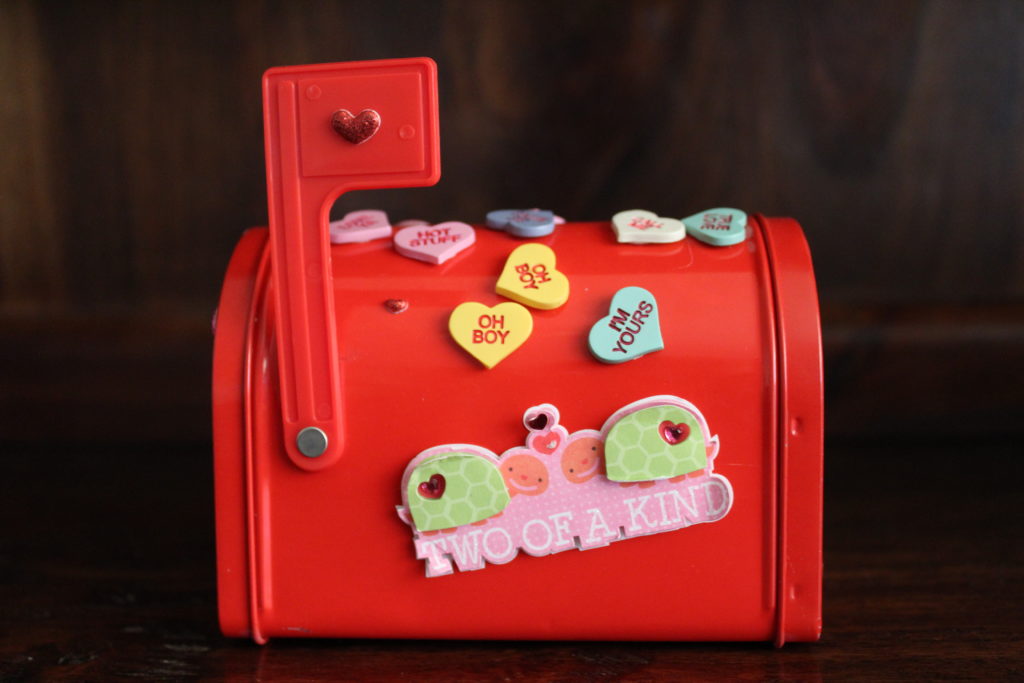 This is so simple and easy but something my kids look forward to every year!  I purchased the mailboxes at Target in the dollar section but I saw them at Walmart last weekend too!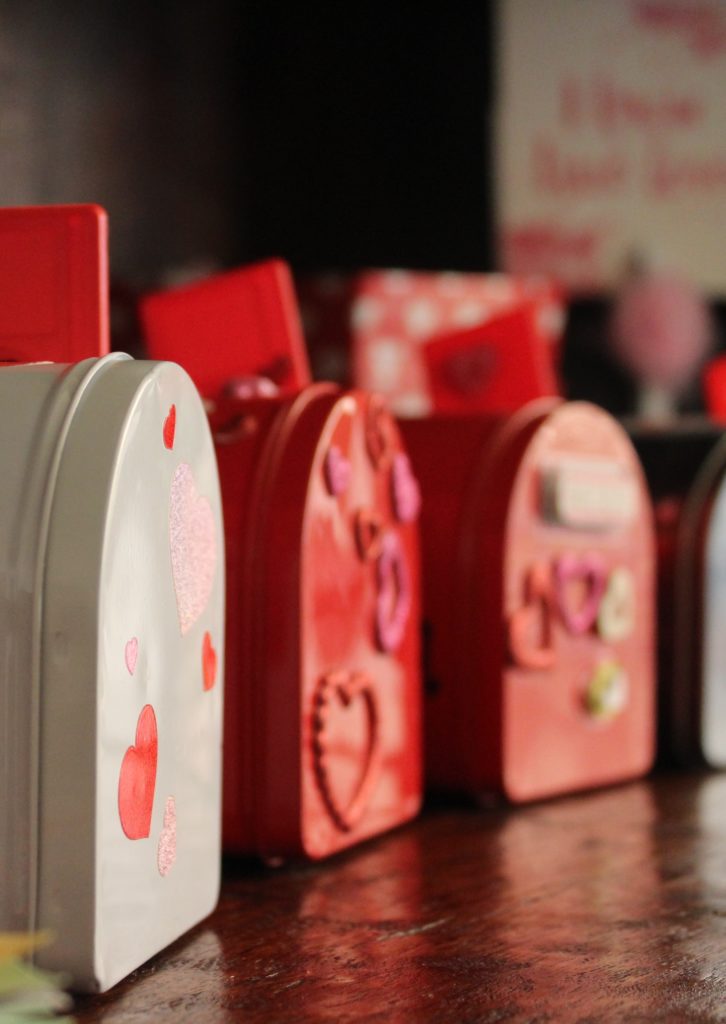 I would love if you would join my Friday Link-Up Party!