This post contains affiliate links.  Thanks for your support!
I hope everyone had a great Labor Day Weekend!  We went apple picking on Saturday and came home with 29 pounds of apples!   I know it sounds like a lot but I have already made several things with my apples and still have more favorite recipes to make!  When all else fails after a couple of weeks and they NEED to be gone I can either freeze them for later or make up another big batch of apple sauce.  This is a fun family tradition that we look forward to every year!
So, I thought it was time for a style post since it has been a long time.  It has been so hot that my daughter and I both agreed that we needed a little break (she is my photographer and suffers through the heat with me ha!)  I know after Labor Day white is kind of Taboo but I technically wore this before Labor Day because it is what I wore to church last Sunday.  🙂  Also it is still so hot here that white seems to stay around a little longer.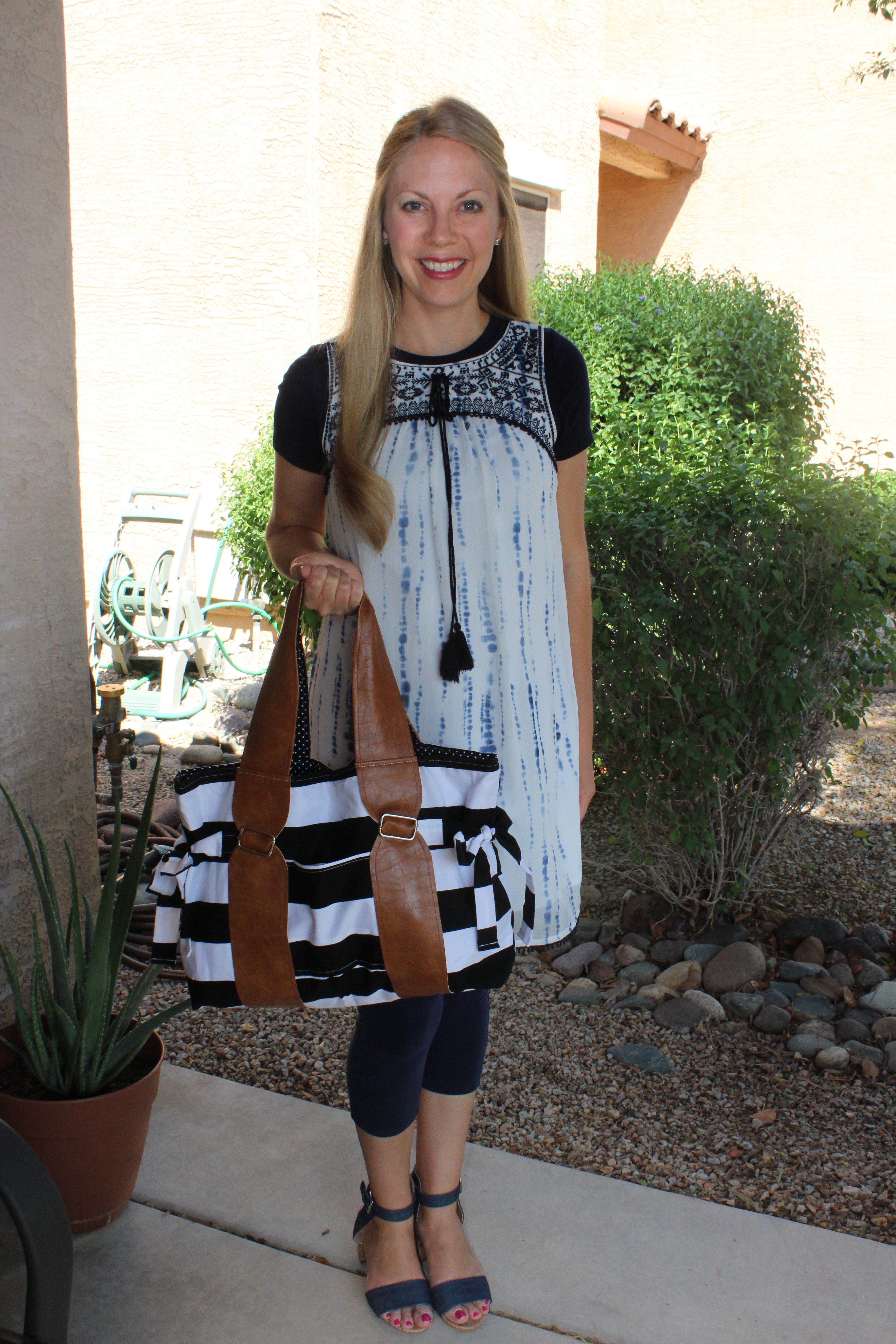 My dress and navy shirt are from Target.  I added the shirt underneath to make it more modest.  My navy leggings are from Dress Barn last year.  I got them to match another dress I own so it is nice to have another option to wear with them.  My shoes are also Target.  I found them in the clearance section a few weeks ago!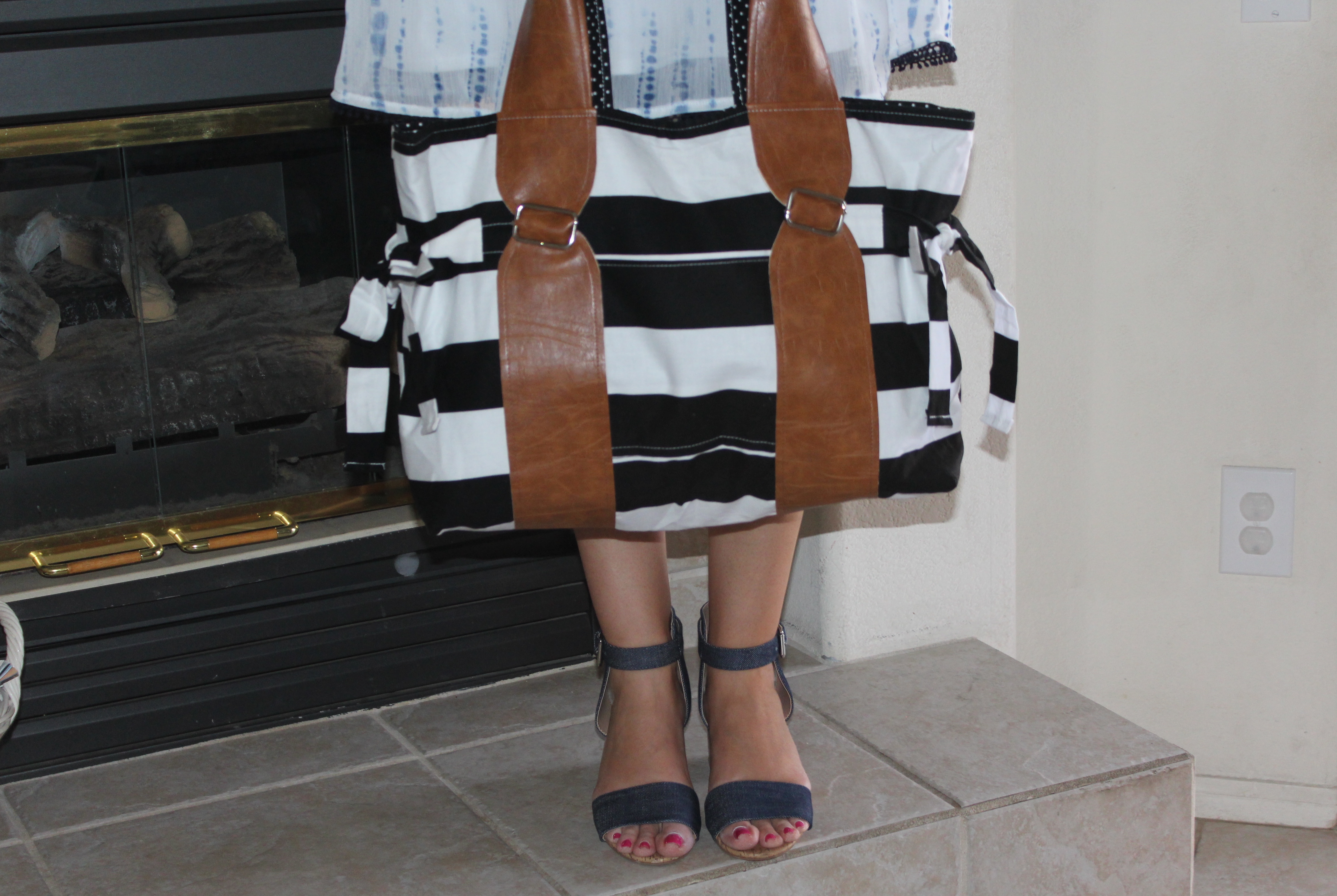 This adorable purse is from Tiny Seamstress.  I am loving this black and white!  It is the Handmade Shore Bag- Classic Style.  I had been eyeing this purse and a few weeks ago she was offering a sale so I jumped at the chance!  I follow her on Instagram and that is where she posted the sale if you are interested in keeping track for future sales.  You can just search tinyseamstress to follower her.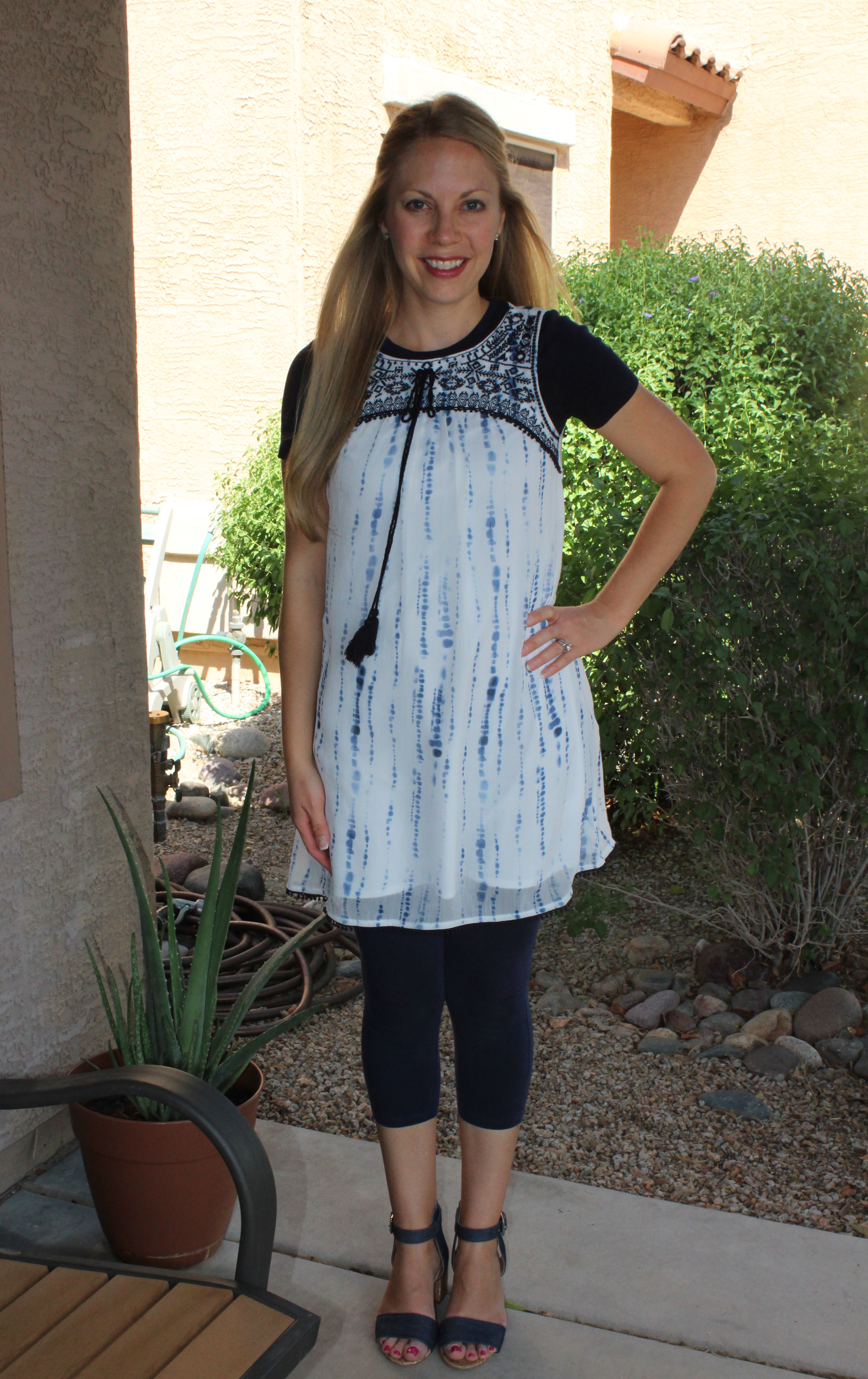 In my hair I am wearing one of the fun new leather 8 styles from Lilla Rose.  Last month they came out with this navy color, a pink, and a purple.  I am wearing a size medium here.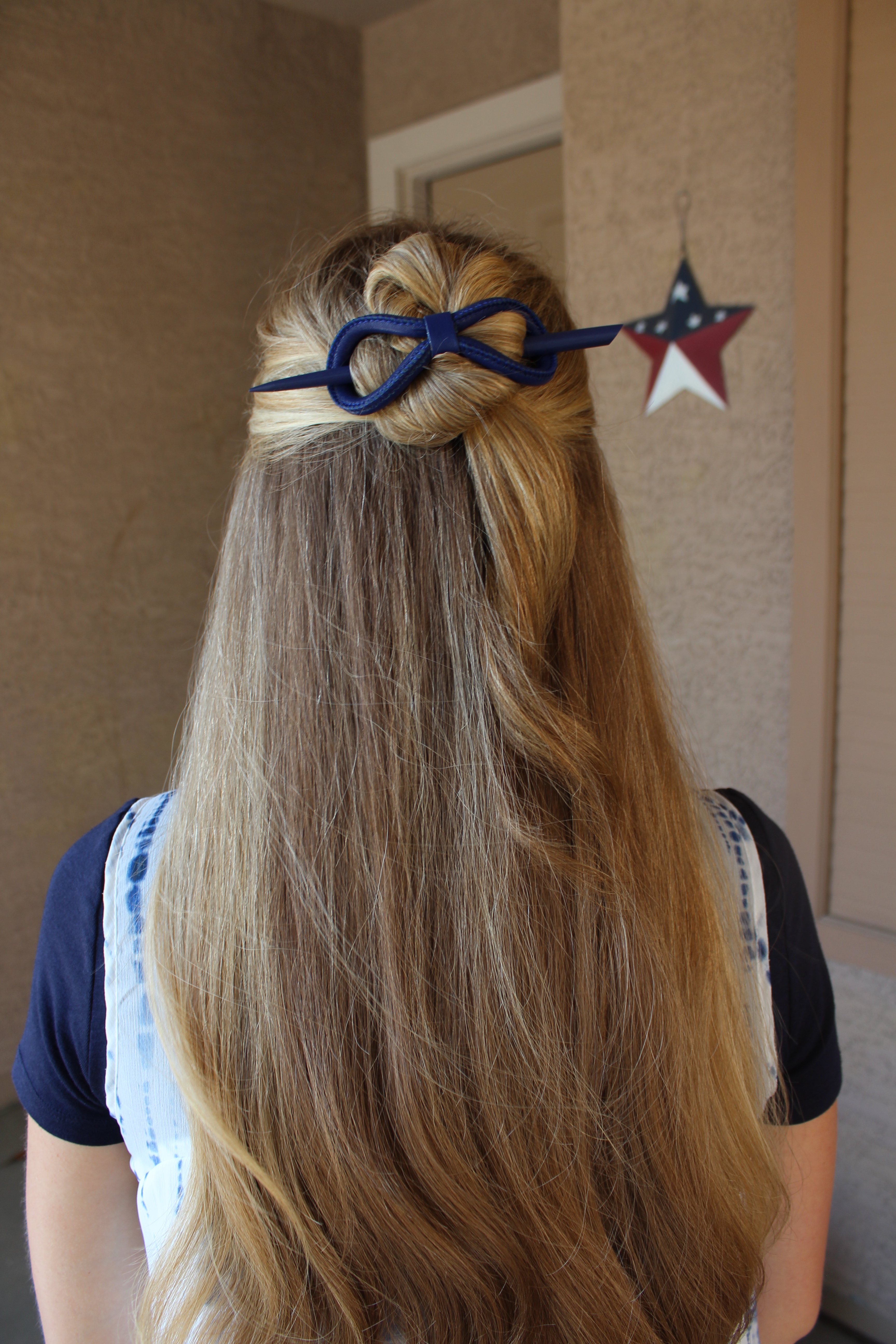 I would love if you would join my Friday link-up party!
What I Wore
Dress- Target
Shirt- Target
Leggings- Dress Barn
Shoes- Target
Purse- Tiny Seamstress
Leather 8 – Lilla Rose