***Congrats Lynda Hardy!  You won the free Lilla Rose Flexi Clip!  I just sent you an email so let me know in the comments if you didn't receive it!
I am so excited that today marks my 1 year Anniversary with Lilla Rose, so I am calling it my Lillaversary!  Joining this company is what actually inspired me to move forward and start this blog so this definitely marks a fun milestone!  I originally didn't think I ever wanted to be part of a direct sales company again, I had tried a couple of them years ago, but from what I had found out about Lilla Rose seemed, and has since proved, to be so different from the other companies.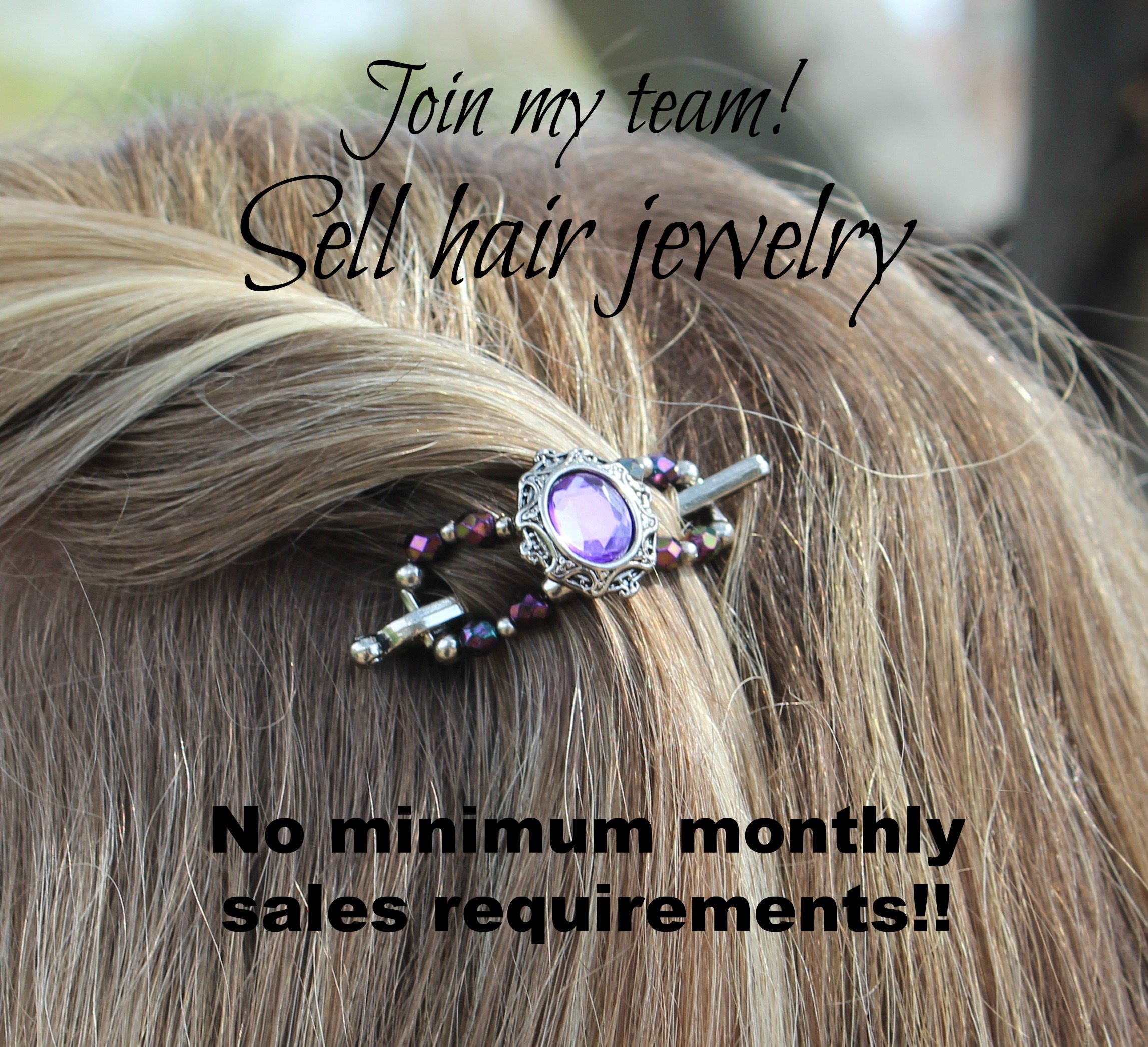 What makes Lilla Rose unique:
I love how Lilla Rose has products you can't find from other direct sales companies or stores.  Have you heard about the amazing Flexi Clip? It's an adjustable, comfortable and beautiful clip that is all one piece. No losing your pin! It comes in seven different sizes, mini through mega, and will work in baby fine hair all the way to long super thick hair.   The only way to find these clips is online (through your replicated website you will get when you become a consultant). Or you can find them at shows or a home party.
So why should you become a Lilla Rose consultant?
1. This is a no pressure company!!  Seriously there are no monthly fees to meet, and the only yearly requirement is that you have $29 in sales for the entire year!!  You can't beat that!  I love how some months I have done a lot and other months I have chosen to take it easy and either way no pressure!
2.  You can sign up as a casual consultant to sell to friends and family and get the discount, either online through your blog or on your Facebook page.  Or you can be a more serious consultant and sell at shows or home parties.  So the possibilities for full or part time are there depending on how much time you want to put in to it.
3.  You can earn 30-45% commission on all sales, and you receive the same discount on the products you purchase.  Your commission amount goes up as your sales increase for the month.  You will always earn at least 30%.
4.  Lilla Rose not only has beautiful products but they are also functional and sell themselves!  I seriously love these products and how pretty they are in my hair.  They also serve a great purpose of keeping my hair secured and up, or back, and out of my face.  We all usually do something with our hair….we just might as well look pretty while doing it!  Once someone tries them they almost always love them and the good news spreads!
Here are a few commonly asked questions and answers:
How much commission do I earn on my orders per month?
$0-$199        30%
$200-$500   35%
$501-$999    40%
$1000+         45%
Do I need to sell a minimum per month to receive bonuses off my downline*?                                                                           Yes, $200 wholesale.
*Your downline is the people who you enroll, and that they enroll, etc. To receive a percentage bonus of THEIR sales, you must meet the $200 minimum that month. If you do not have a downline, then this minimum does not apply to you. You do not ever need to sell a minimum to receive your 30% commission on your sales, no matter how small!
When do I get paid?
If you place an order yourself on your own website (after logging in–called your back office) your 30% discount will automatically be reflected, so you will receive that right away.
If a customer places an order on your website, then your earnings are calculated at the end of the month, and you will receive your commission the following week.
Is there a monthly fee to remain a consultant?
No!!  You just have to sell $29 a year to remain an active consultant.  That can include you just placing a $29 order on your own website.
Do I have to carry inventory and ship product?
No, you will receive your own FREE replicated website to take online orders, which are fulfilled by Lilla Rose. However, if you are planning to sell at shows and in person, you would need to carry inventory.  I love how this inventory is small and does not take up a lot of space!
Is there a fee for my personal website?
No it is all Free!!
Which kit should I buy?
The kit you start with depends on how you plan to sell Lilla Rose. If you are planning to sell to personal friends, through home parties, or online, then the $49.95 Party Kit is perfect for you.  You will receive 5 sample clips (styles chosen for you) with a total value of $69.00, so you are basically getting a great deal on clips, and the business opportunity for free!
If you plan on selling at craft fairs, homeschool conventions, farmer's markets, etc., then you might consider the $99.95 Show Kit which includes equipment and materials for display. This is a good option for those who want everything they need all in one kit, without having to shop around for them.  If you like to be creative, and design your own displays (such as using vintage picture frames, shutters, or spinning cake stands for display racks, etc.) and use your own table coverings, etc., then a better option for you might be to go with the Party Kit. You will save some money, and receive the 5 sample flexi's as well. You can always buy the individual show items you need later in your back office. We have a wonderful group of ladies on our team who love to help each other and share pics and advice, so you will not be alone in thinking up creative ideas to use in your business!
If you plan on doing shows, you will also benefit most from the incredible add-on Fast Start Pack, which includes over $1,100 worth of product for only $500. This will give you the best discount, at 55%, so you can begin making a great profit right away. (Please note that the Show Kit does not contain the 5 sample flexi-clips that the Party Kit includes…The Show Kit assumes that you will need a larger inventory to display, so you will be buying inventory or the Fast Start Kit along with it.)
If you are not planning on doing shows right away, but think it might be an option for the future, you may want to just buy the Party Kit to start with; you can always purchase the extra show supplies separately from your back office later, when you need them.
The Fast Start Pack also qualifies you to receive 40% of the first order of those you enroll (rather than 10%.) This means if you sign up someone who also buys the Fast Start Pack, then you will receive $200 from them! Sign up three friends, and your kit is paid for!
Another great benefit of the Fast Start Pack is that you will be able to purchase additional inventory at the highest discount for at least the next 30 days. This also means that if your customers buy through your website within your first month, you will receive the highest commission rate, 45%, from their orders!
I highly recommend the Fast Start…I can't tell you how many ladies kicked themselves later for not enrolling with that option!
Can I choose which flexi's come in my Party Kit or Fast Start Kit?
No, they are chosen for you. The Party Kit contains one of each of the most popular sizes, from mini up through large.
How long will it take to receive my enrollment kit?                                                                                                                        About one week.
What type of support do you offer?
Lilla Rose offers many helpful online/phone training meetings to get you off to a great start and keep you going. You can also access training videos, the consultant manual, and all past newsletters in your back office.  Our team also has a multitude of training documents, with helpful info on hosting parties, selling at shows, and selling online. Your sponsor is also always there to answer any questions you may have! My absolute favorite supports, however, are our incredible groups on Facebook for the ladies on our team. They are great places to meet other consultants, and share advice, pics, tips, and encouragement, so you are never doing this alone!
So are you ready to join an amazing company and get some fabulous hair accessories while you are at it!
Now it is time for the Giveaway!
In honor of my Lillaversay I am giving away one free flexi clip!!!  You choose the size (XXS(mini) – XXL(mega)) and I will select one to send you out of my inventory!
US Residents only, 18 years of age and older.  No current Lilla Rose stylists please! To enter – use the Rafflecopter form below!