This post contains affiliate links.  Thanks for your support!
I hope everyone had a wonderful 4th of July!!  We had a nice day at home and then in the evening went to my sister's house for food and sparklers.  We skipped the big firework show this year because on Sunday my church put on a huge firework show that we watched, and second my boys are both terrified of the fireworks so I didn't feel like doing that again.  After I put the boys to bed last night my neighbors were setting off some fireworks out front so the girls and I got to enjoy watching that. 🙂
This outfit I actually wore twice in the last week to some 4th of July activities.  Every year we go up to Prescott for the parade.  We love the slightly cooler weather and the small town feel.  On Friday they had a kiddie parade and then they have a bigger parade on Saturday.  This year we just went up for the kiddie parade and the kids all had fun walking in that.  Our yearly tradition for the parade, extended family included, is to wear our matching Old Navy flag shirts.  
The second time I wore this outfit was to our special Sunday night church service that was followed by food and fireworks!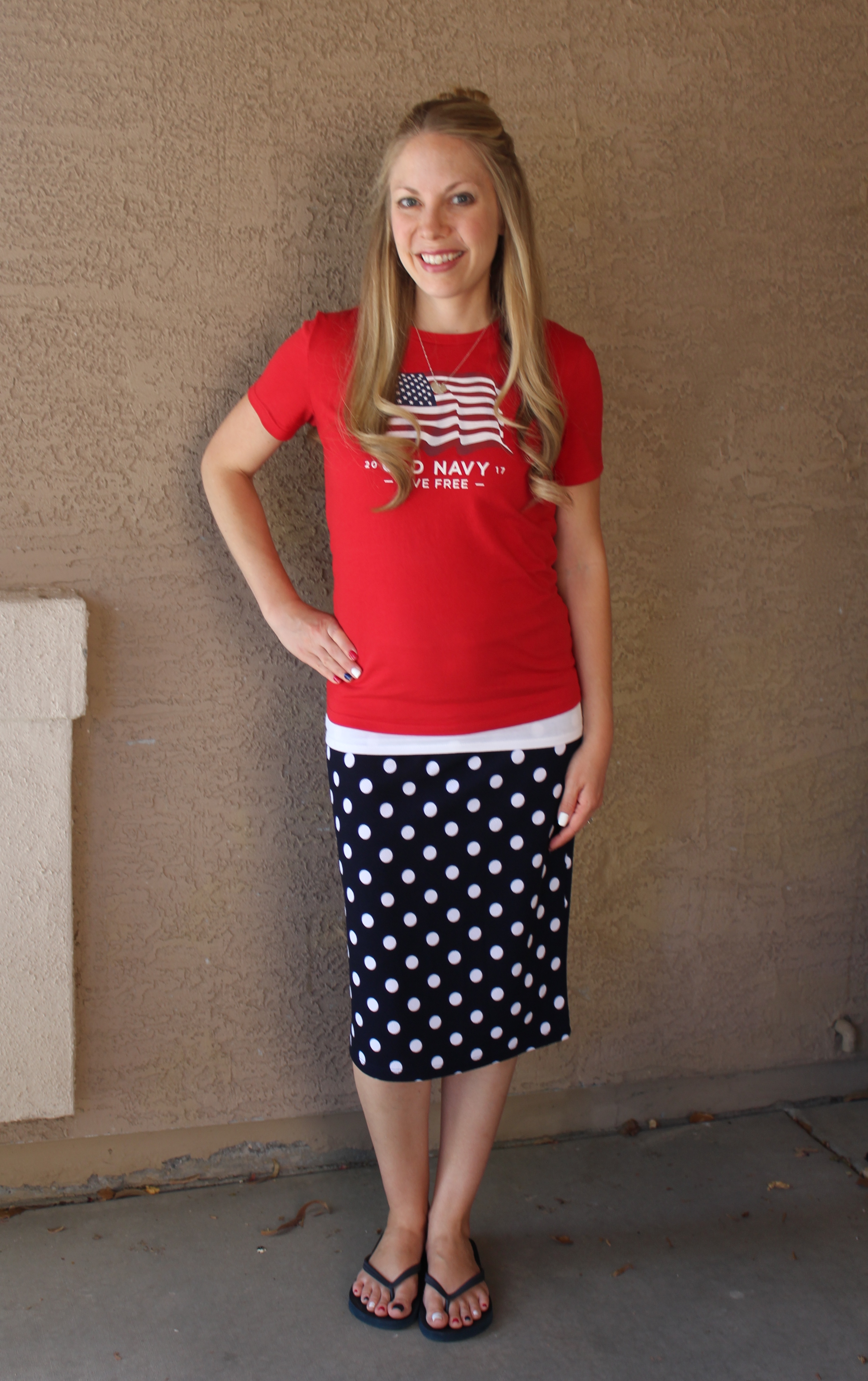 My skirt is from The Klassy Girl Boutique.  If you are looking for longer pencil skirts they have several cute choices!!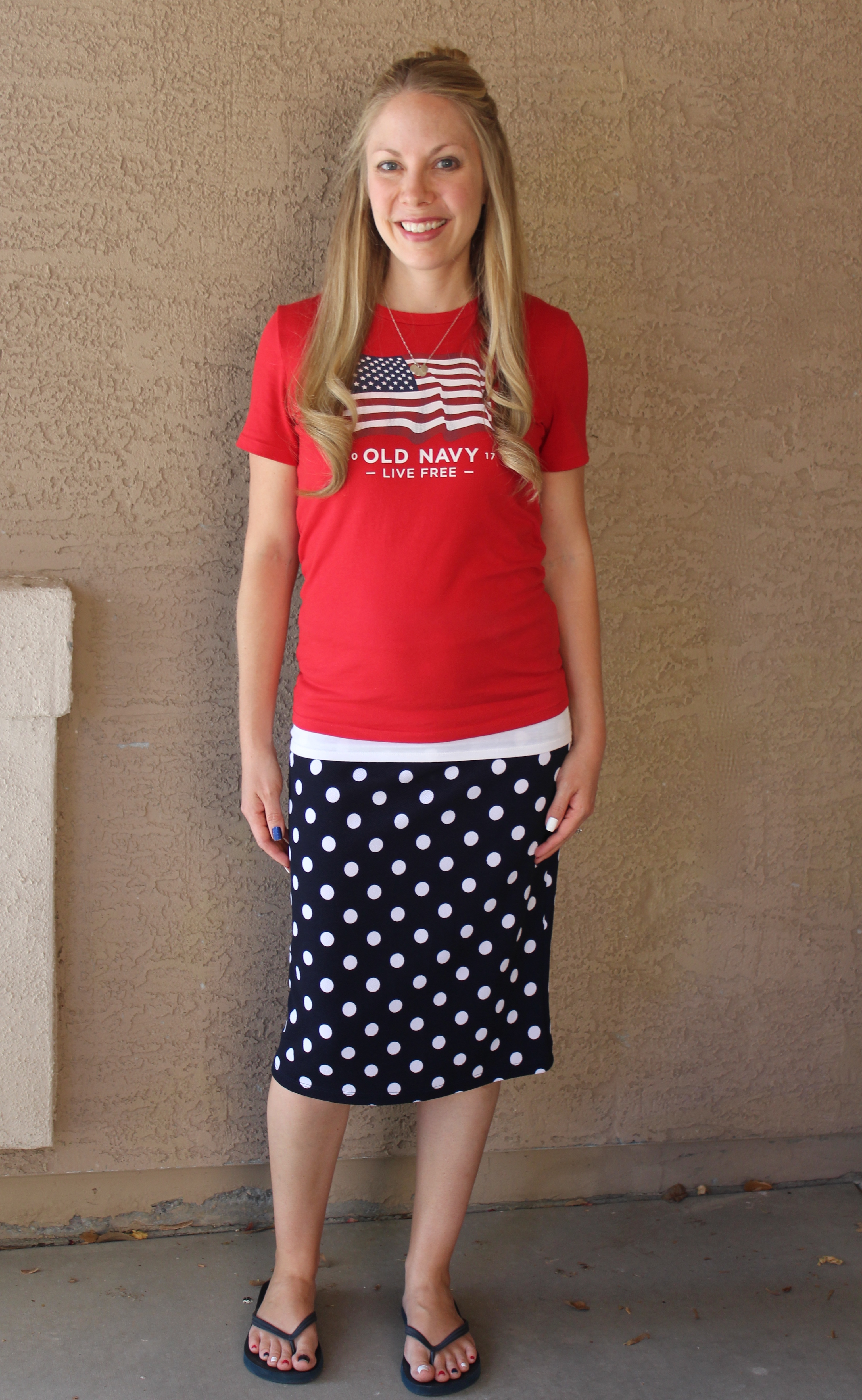 I secured my shirt back with a mini (XXS) size Liberty Bow flexi clip.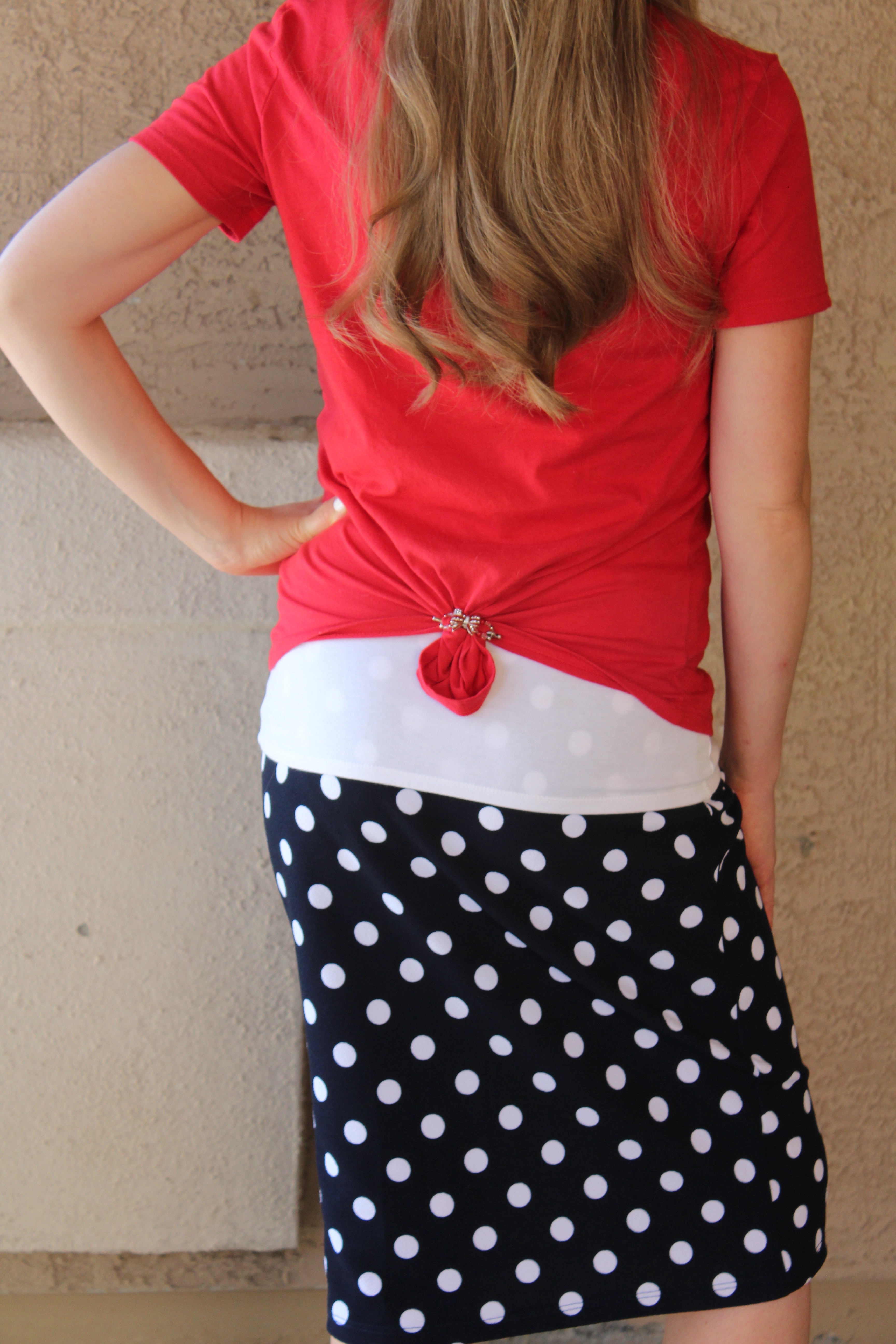 I put a matching medium size Liberty Bow clip in my hair.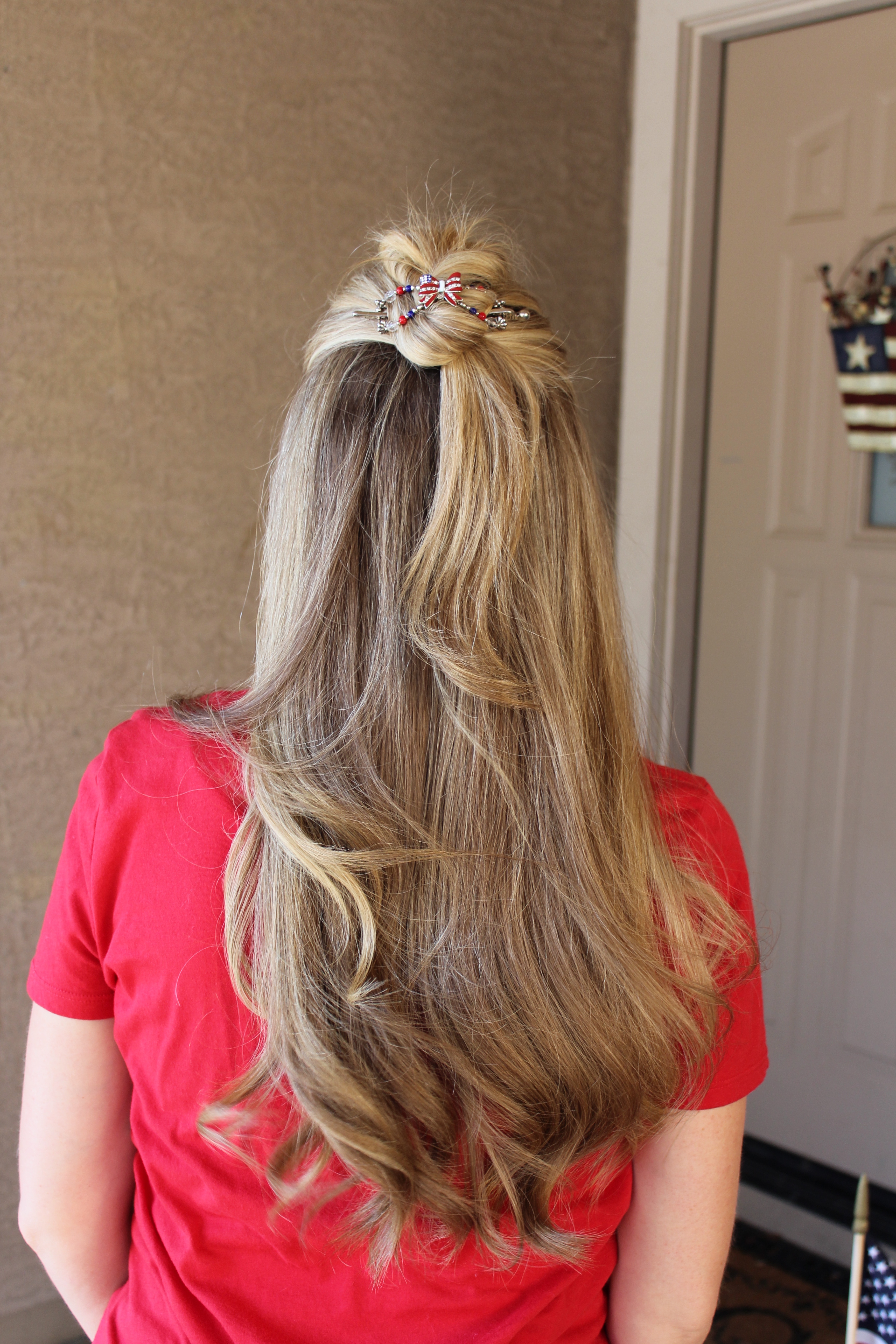 I would love if you would join my Friday link-up party!
What I Wore
Shirt- Old Navy
Tank top- Target
Skirt- The Klassy Girl Boutique
Shoes- Old Navy
Flexi Clips- Lilla Rose