This post contains affiliate links!  Thanks for your support!
Happy Wednesday!  Here is the outfit I wore to church last Sunday.  Knee length knit skirts are a favorite of mine right now.  They are cooler than a maxi skirt, lighter than a jean skirt and great for summer!  This skirt is actually more of an orange/red but wearing it with the white and blue I thought I could get away with it looking more patriotic.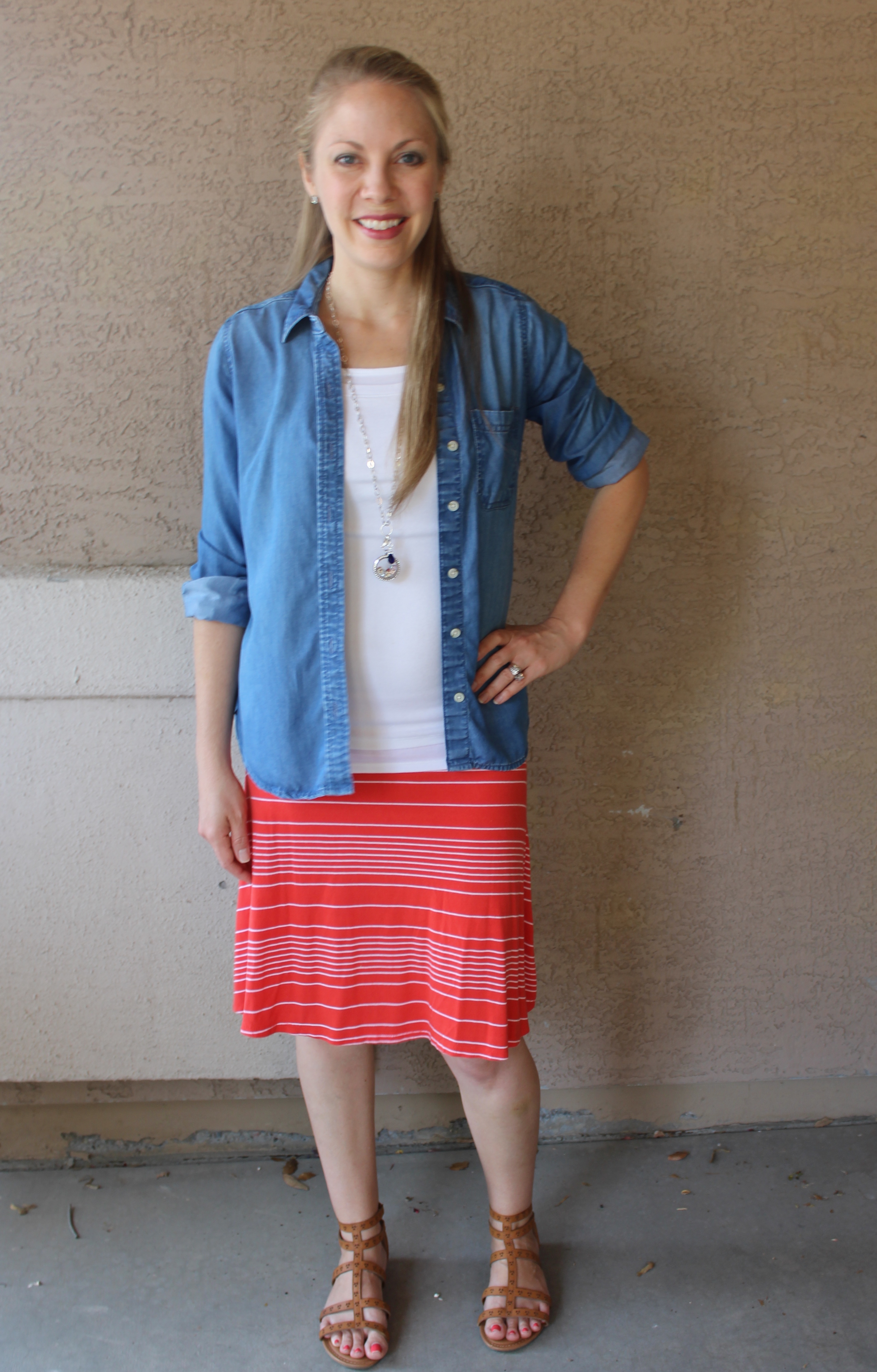 My whole outfit, excluding the shoes, is from Target.  I think I have decided most of my wardrobe is from Target or somewhere that I can order online. 🙂  For me Target is closer than Walmart so it brings me in for other things we need around the house or groceries, so I often check out the clothes too!  Otherwise at my season of life it is so hard for me to get out to other stores.  
My shoes are from Jane.com and I love visiting that site to check out all the new deals.  Today I just saw they have Extra Long Crew Neck shirts for $6.99 and Everyday Maxi Skirts for $14.99.  They both come in a bunch of colors.  These deals only last for 2 days so you have to move fast!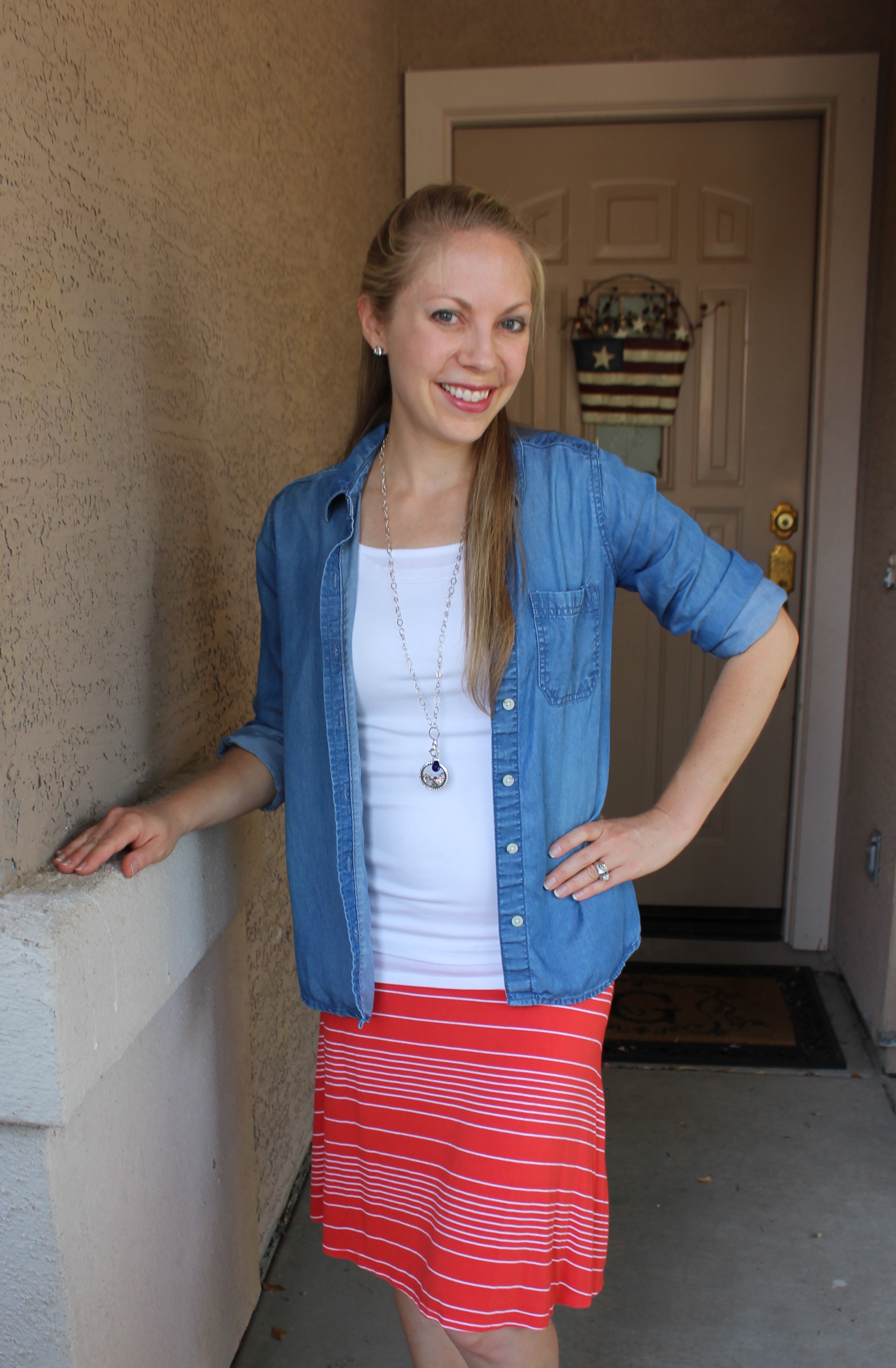 For my hair I french braided the top half and then secured it with the Lilla Rose July flexi clip of the month, (released early) so you can get it in time for 4th of July.  It is called Fireworks and I am wearing an XS.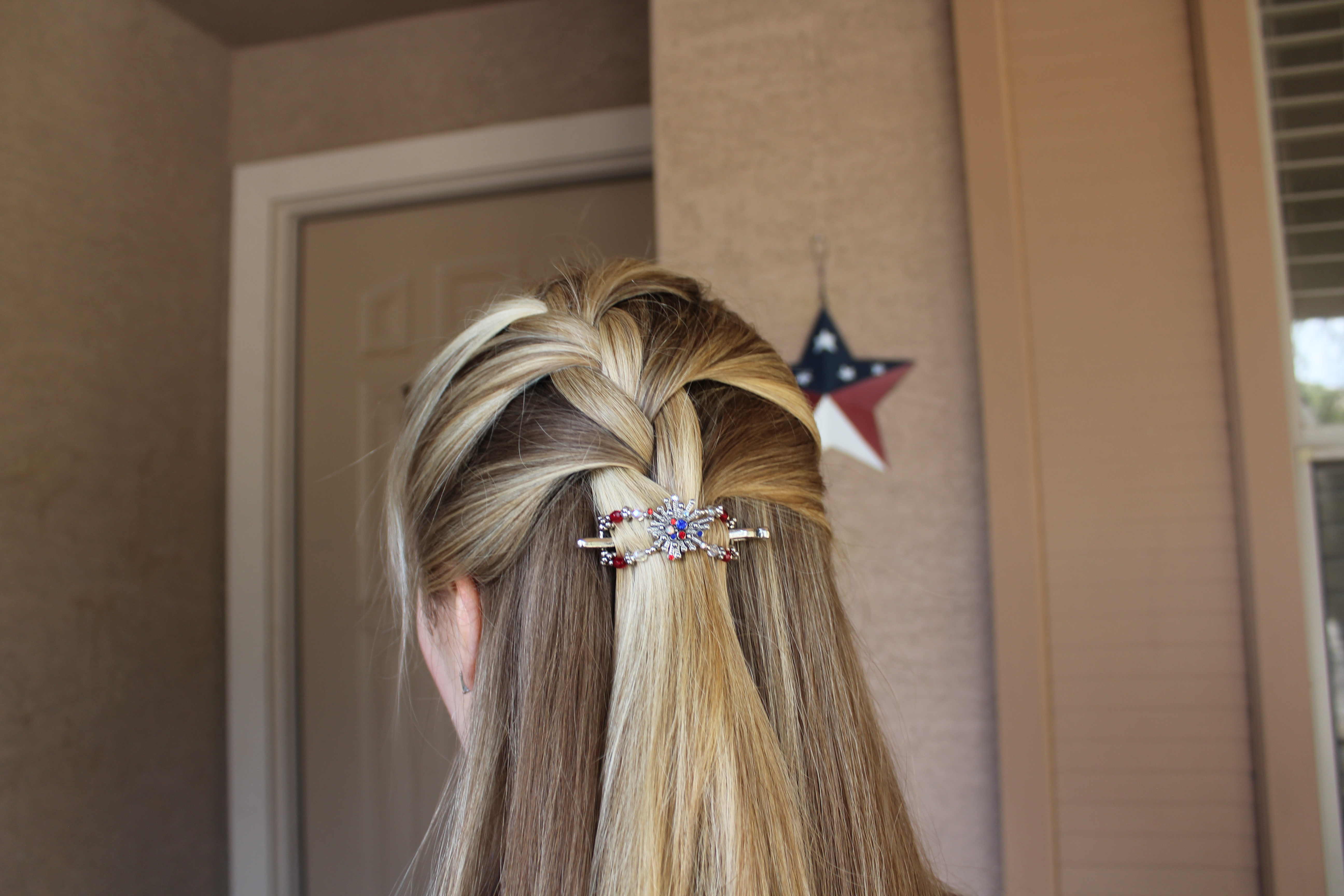 Have a great week!
I would love if you would join my Friday link-up party!
What I Wore
White Shirt and Tank Top- Target
Jean Shirt- Target
Skirt- Target
Shoes- Jane.com
Necklace- Origami Owl
XS Flexi Clip- Lilla Rose