This post may contain affiliate links.  Thanks for your support!
I decided I would try something a little different last Sunday.  The dress I am wearing is actually a LulaRoe maxi skirt!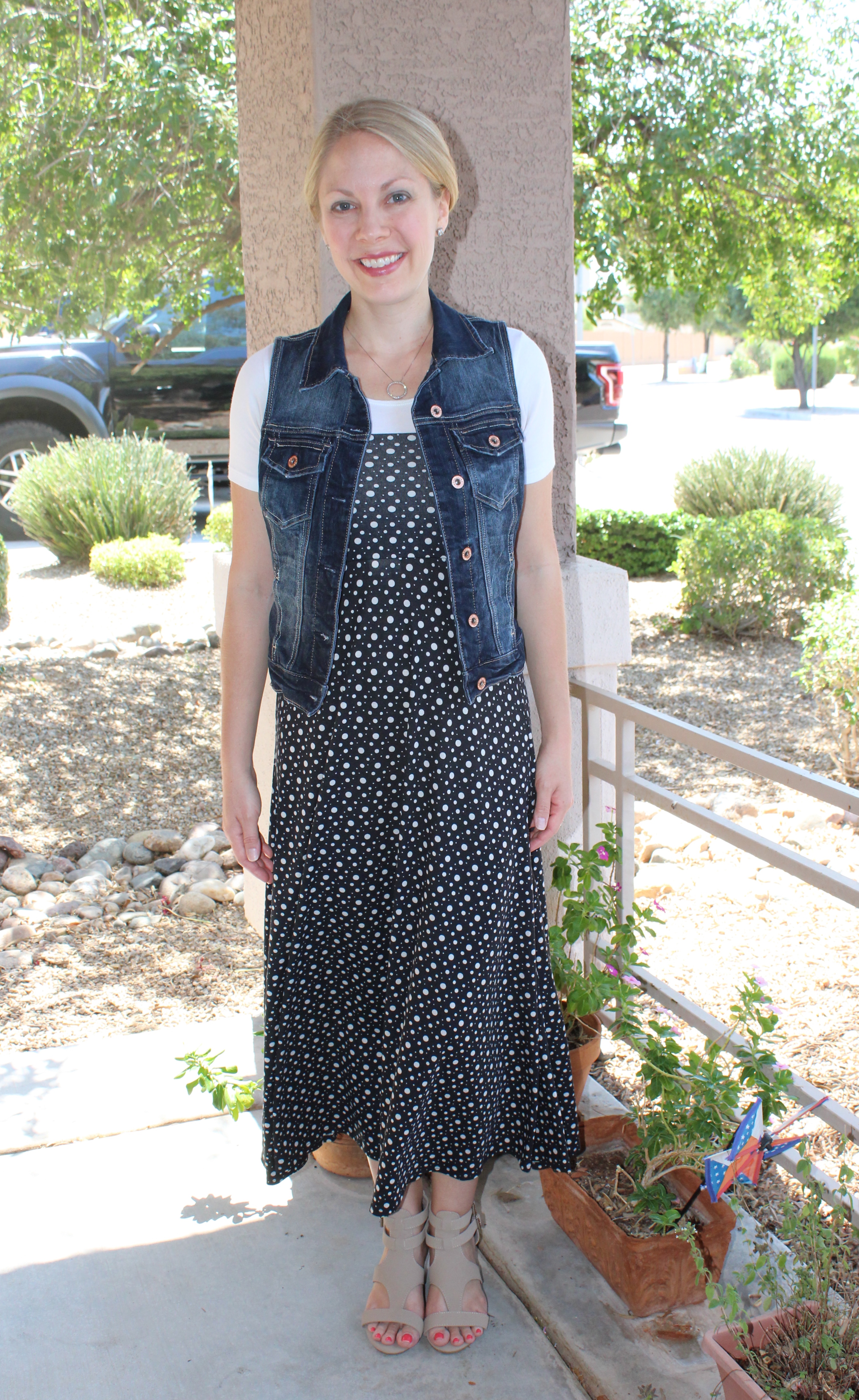 I remembered hearing that these maxi skirts could be worn as dresses but I honestly didn't think I ever wear it that way because I usually don't wear anything strapless.  But then I wondered how it would look with my halftee??  I seem to be wearing that a lot lately.  🙂  I really didn't like it with just the halftee, but I thought it turned out pretty cute adding the jean vest.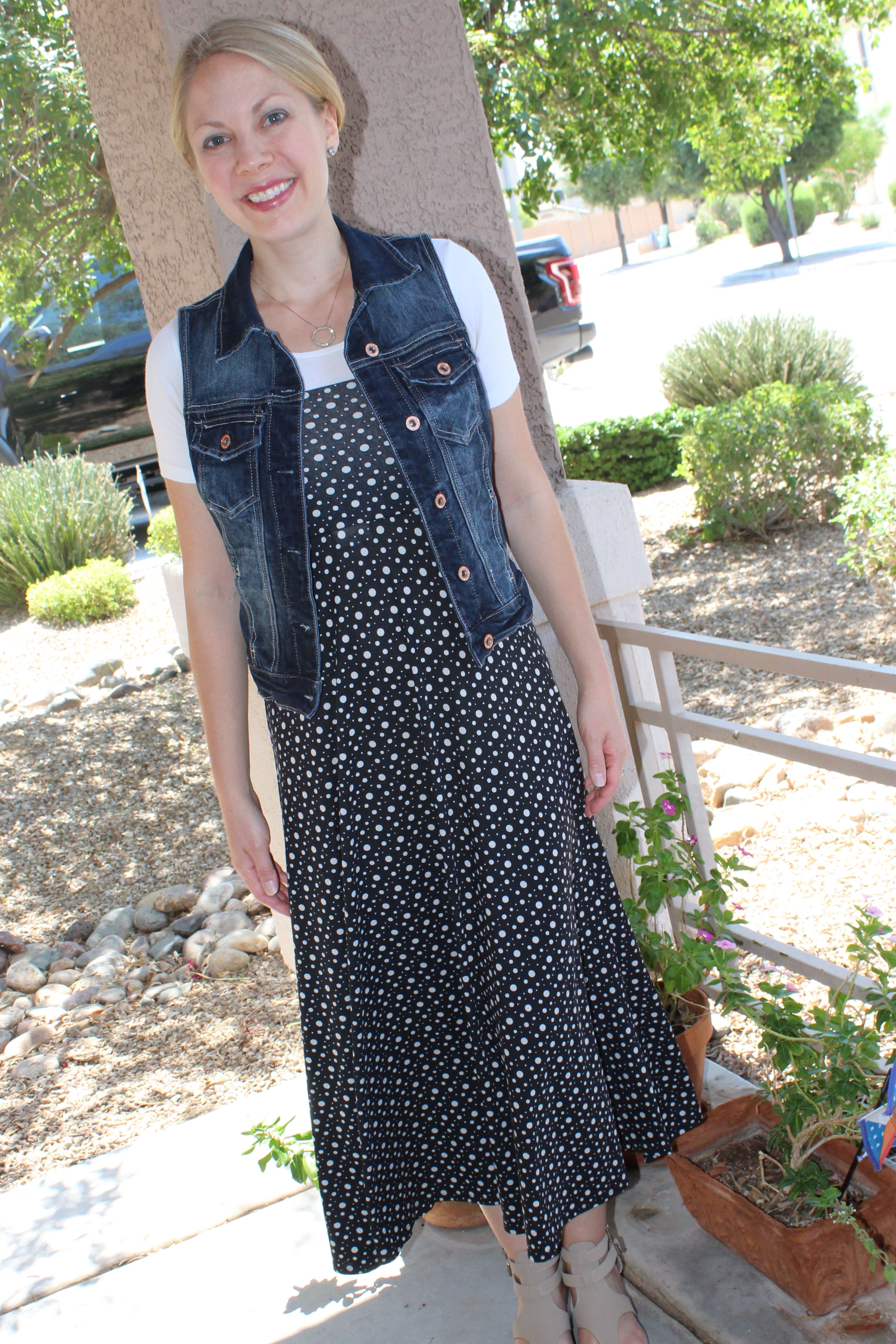 Of course the dress is a little shorter than what a normal maxi dress would be but I still liked it with these shoes.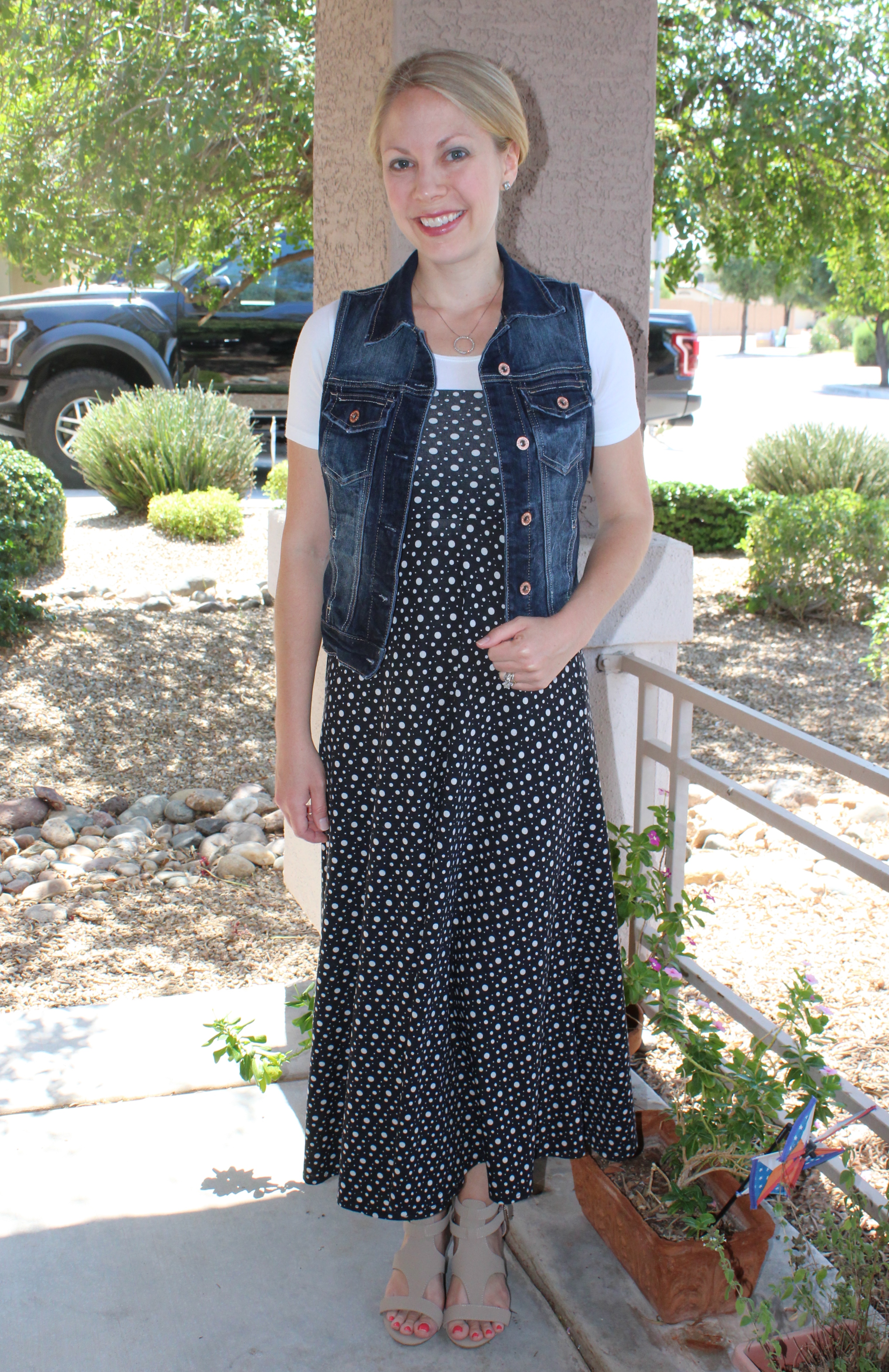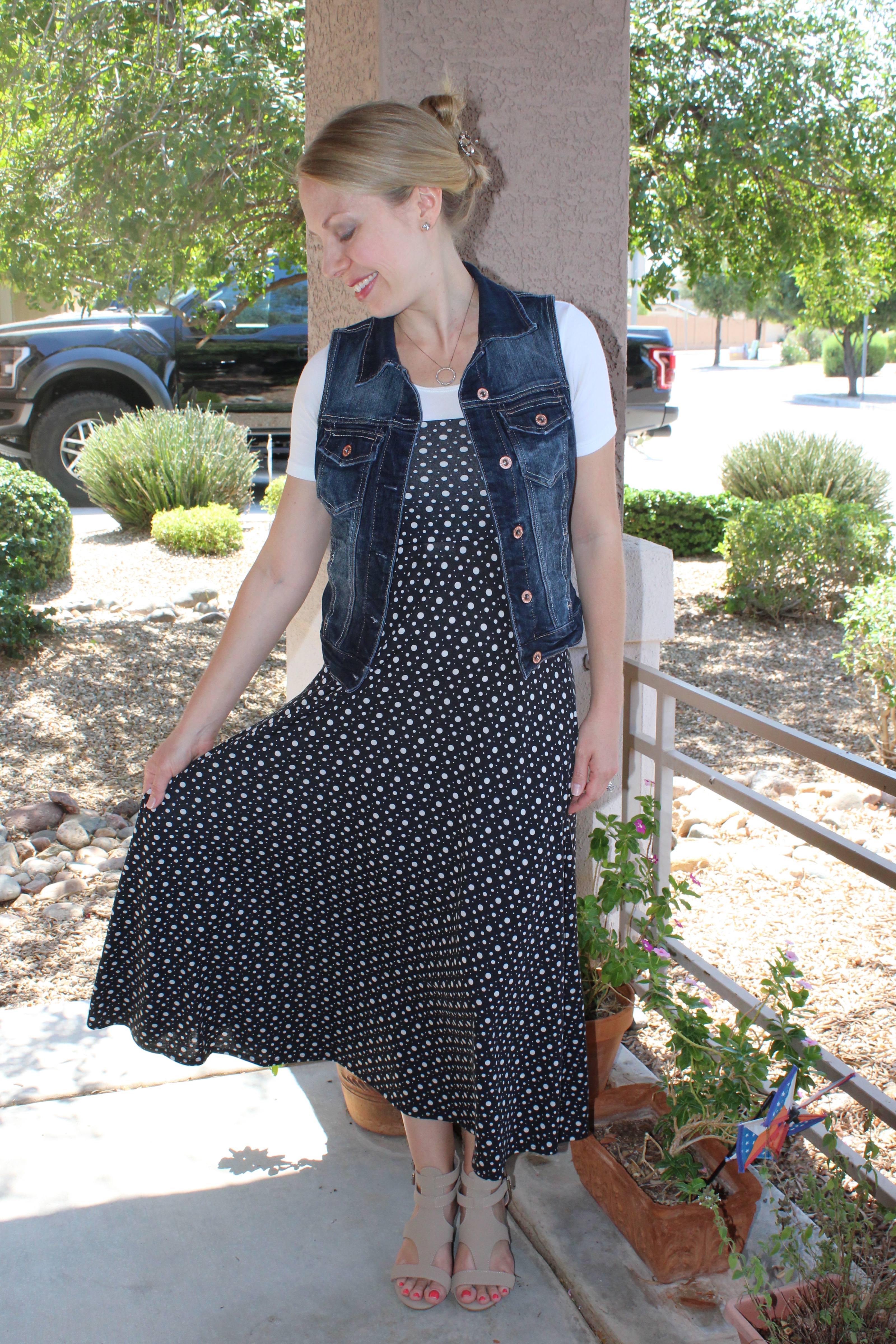 So I realized when I went to take my makeup off that night that I never actually put on mascara.  Ooops!  I took my pictures, went to church, and never even noticed.  I was thinking back to the morning and I realized that 2 of the kids had come in to the bathroom and I guess I just got distracted before I was done.  Anyone else ever do that??  I seriously think I have lost some brain cells with having each one of the kids!  Ha!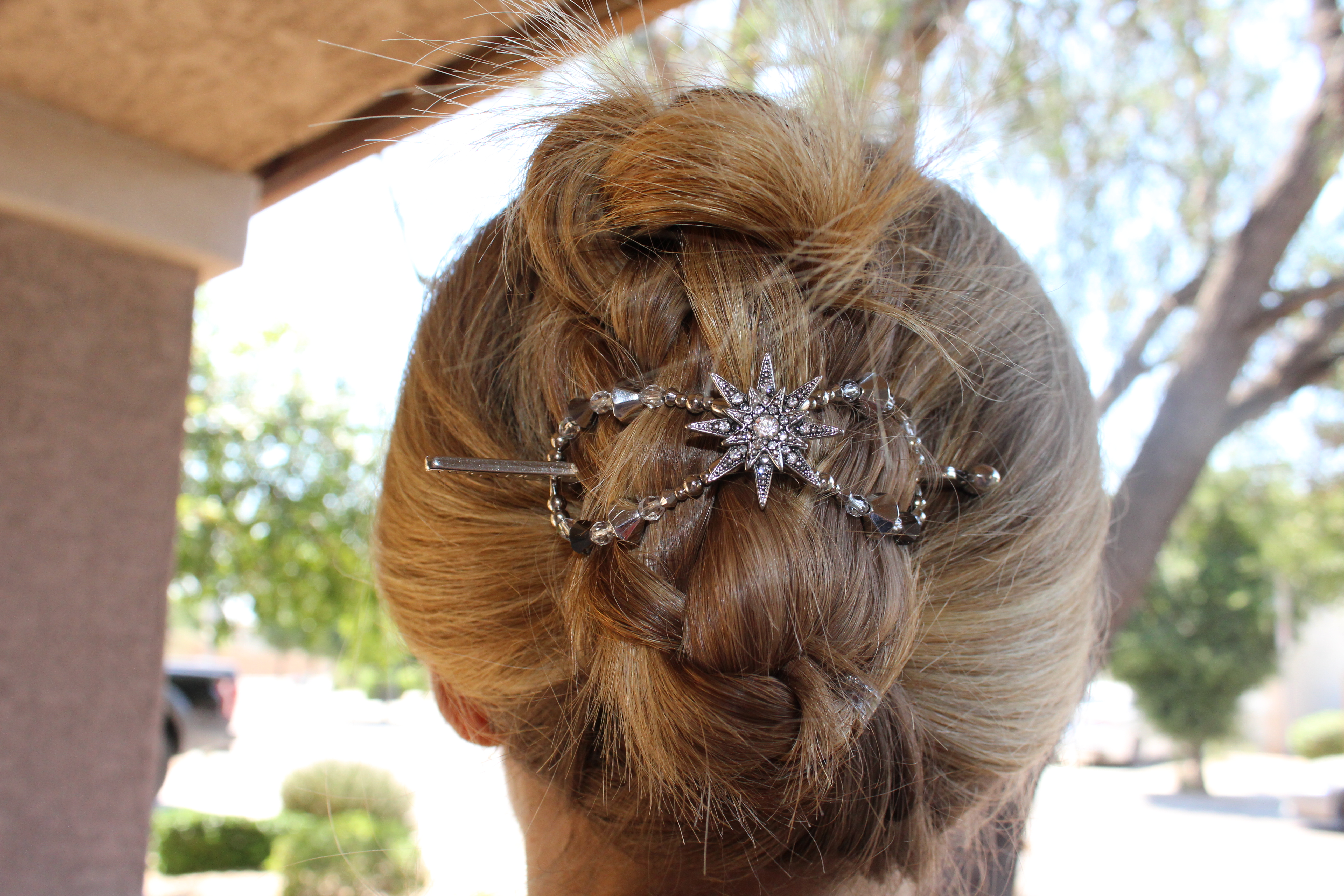 It has been a hot week.  Like a miserable week.  The kind of week that makes you want to leave this town for good!  It was 119 degrees today and still going strong.  So the hair was definitely all up.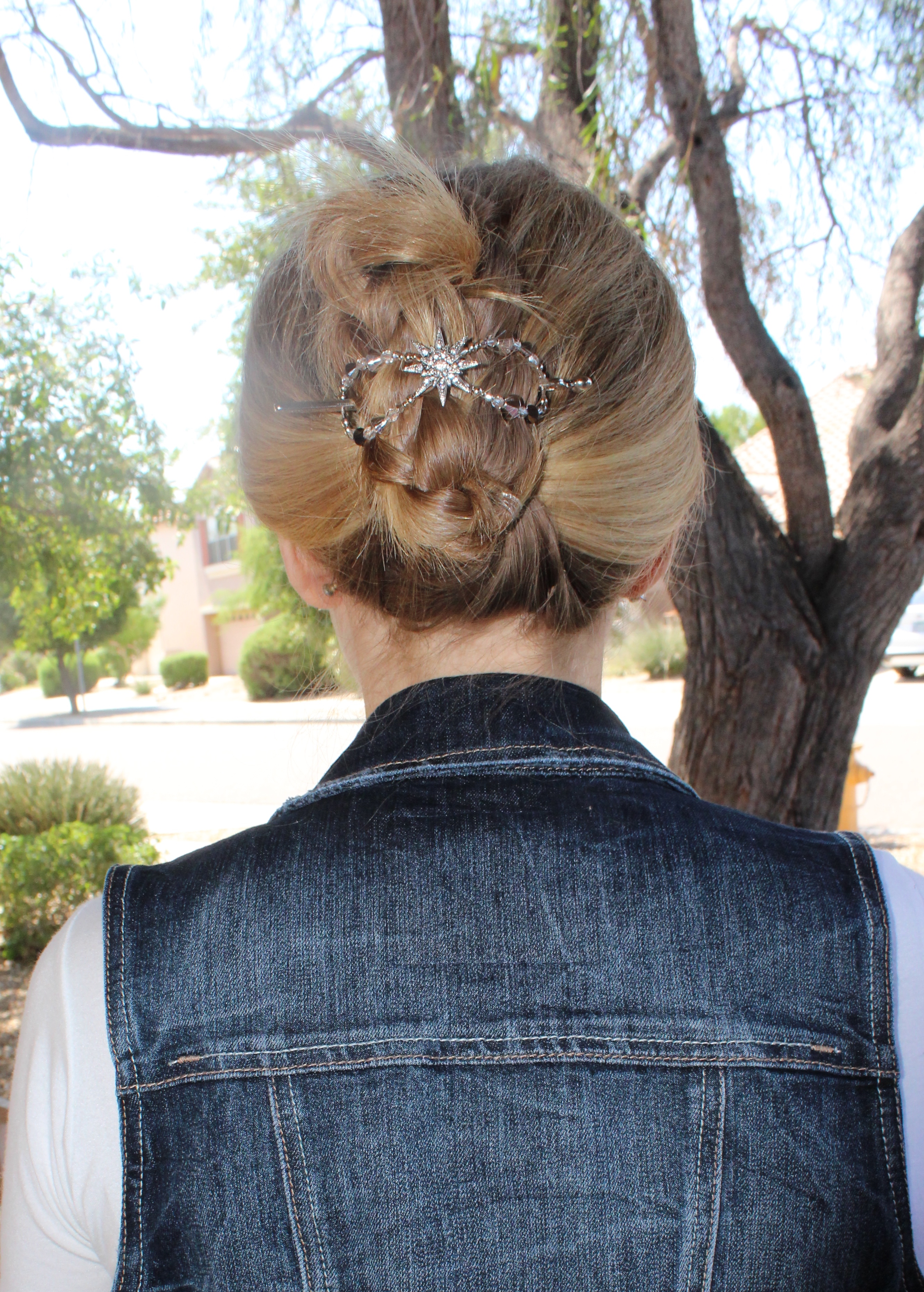 I tried something different and braided my hair and then rolled it up and secured it with a large North Star flexi clip.  I usually don't wear this style on myself but it is my daughters go-to style on most days.  She was actually my twin that day with this style.  🙂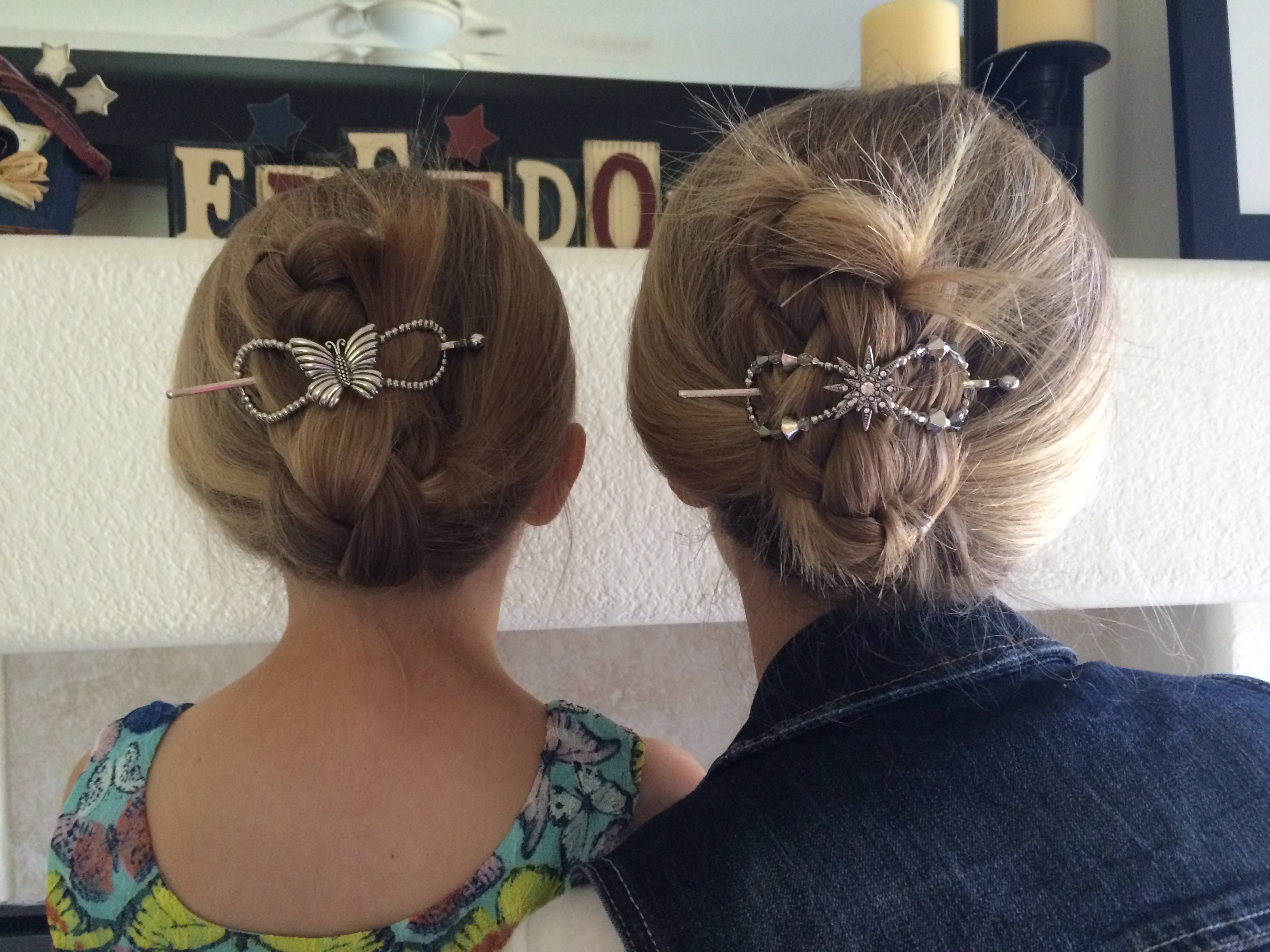 I would love if your would join my Friday link-up party!
What I Wore
Dress- LulaRoe maxi skirt
Short sleeve halftee- Amazon
Jean Vest- Maurices
Shoes- Jane.com
Flexi Clips-  Lilla Rose