This post contains affiliate links.  Thanks for your support!
I can't believe we have made it to June!  When June hits I feel like summer is officially here.  Our weather would also agree as it is not even nice anymore on our evening walks.  We are still working hard to finish up school though.  I know some homeschoolers just pick a date to stop and then take a break no matter where they are, but I like to finish out our curriculum for the year before we stop.  My older daughter is scheduled to finish up math by mid next week, she uses Teaching Text Books, and the rest of her subjects are scheduled to be finished by mid July.  She uses Switched on Schoolhouse for those.  My second grader will hopefully be done by mid July as well.  I use Alpha Omega Lifepacs for her and those are self-paced so we don't have an exact end time.  I love how Lifepacs require no lesson planning on my part though.  🙂  My preschooler will be done the last week of June.  So we are getting close and there is a light at the end of the tunnel!  We will then take a break and start again after Labor Day.
Last Friday I was at Costco and I saw this dress, or in my world it is more like a tunic because of the length, and I couldn't resist at the price of only $9.97!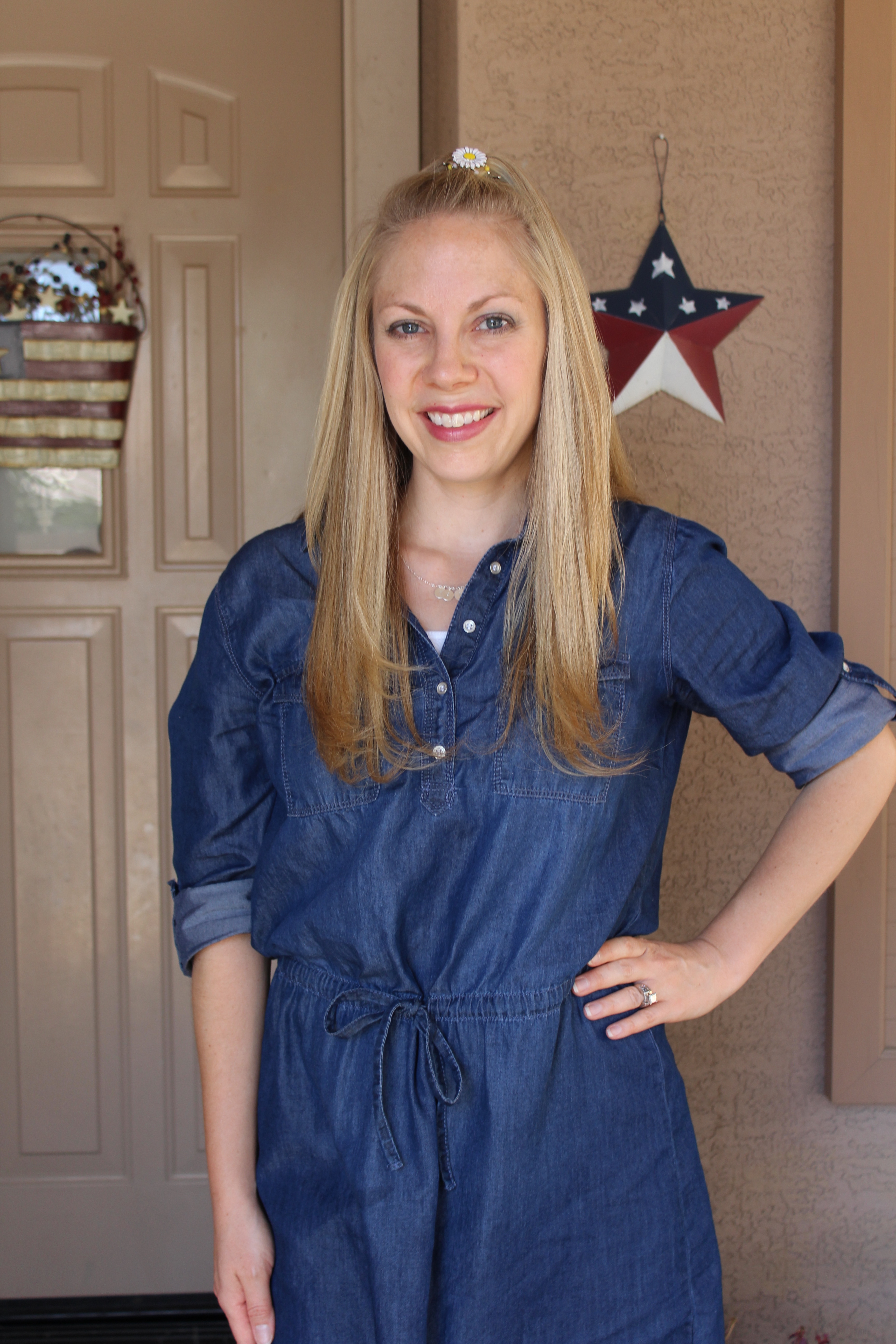 I thought it would go well with my white capri leggings and even make a good 4th of July outfit option.  I think without the leggings it would have been a little short for me.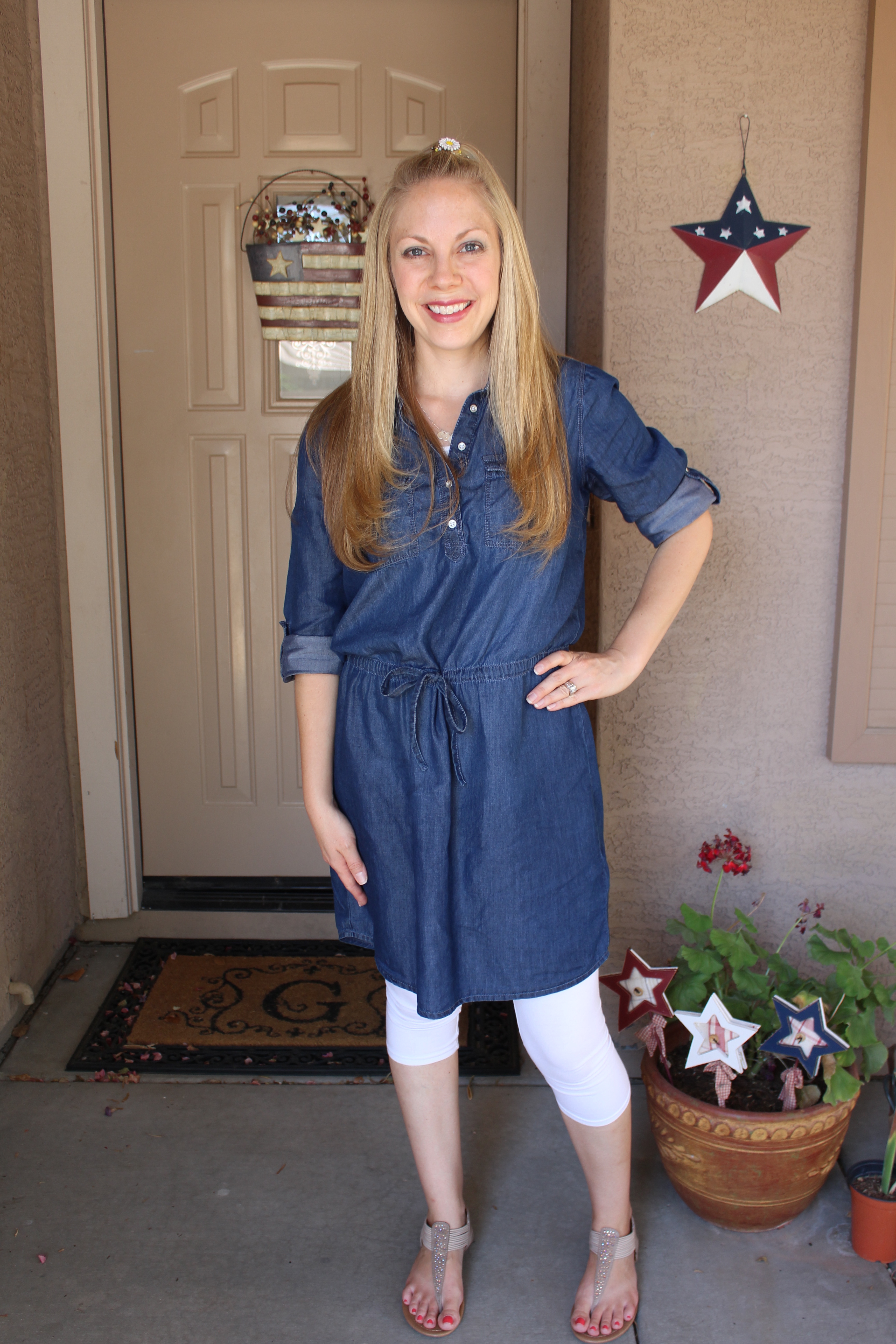 Last outfit post I went patriotic for Memorial Day so for this week I thought I would wear a daisy in my hair.  🙂  I think the daisy is so cute for summer.  I love how when wearing the mini or XXS size in the Daisy flexi clip all you see is daisy!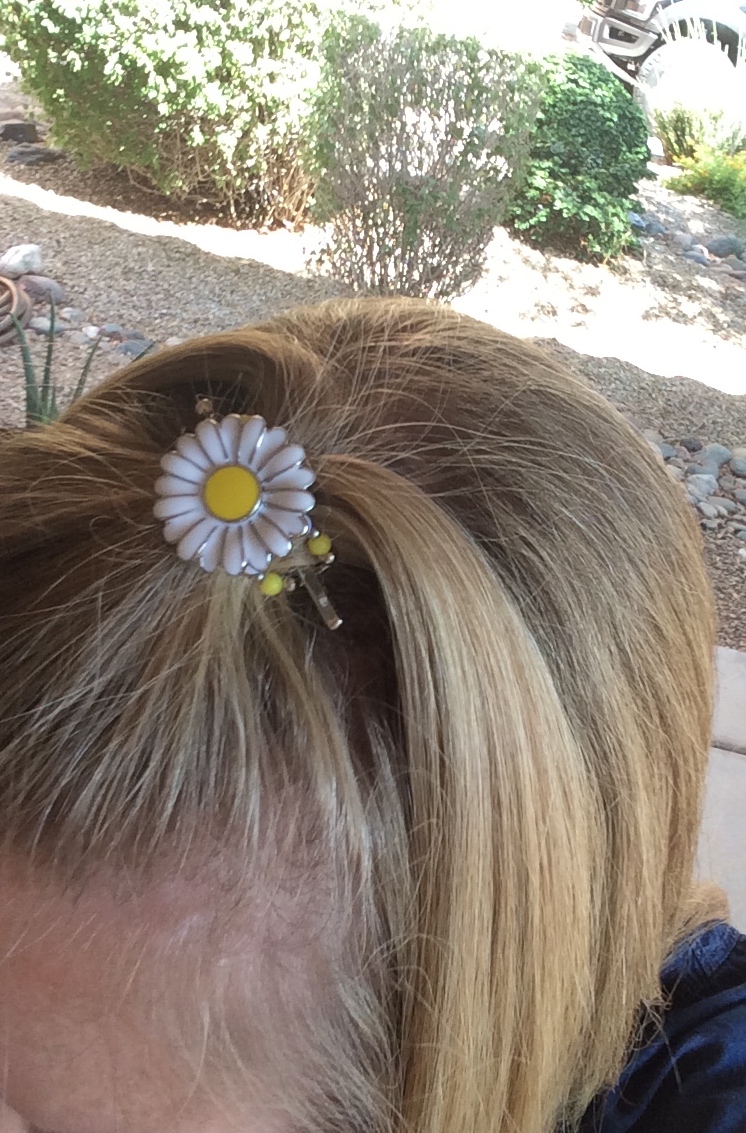 So this outfit can easily be converted to something to wear on 4th of July.  Just add some pops of red color with a necklace, bracelet, and earrings.   I thought these would be fun that I found on Amazon.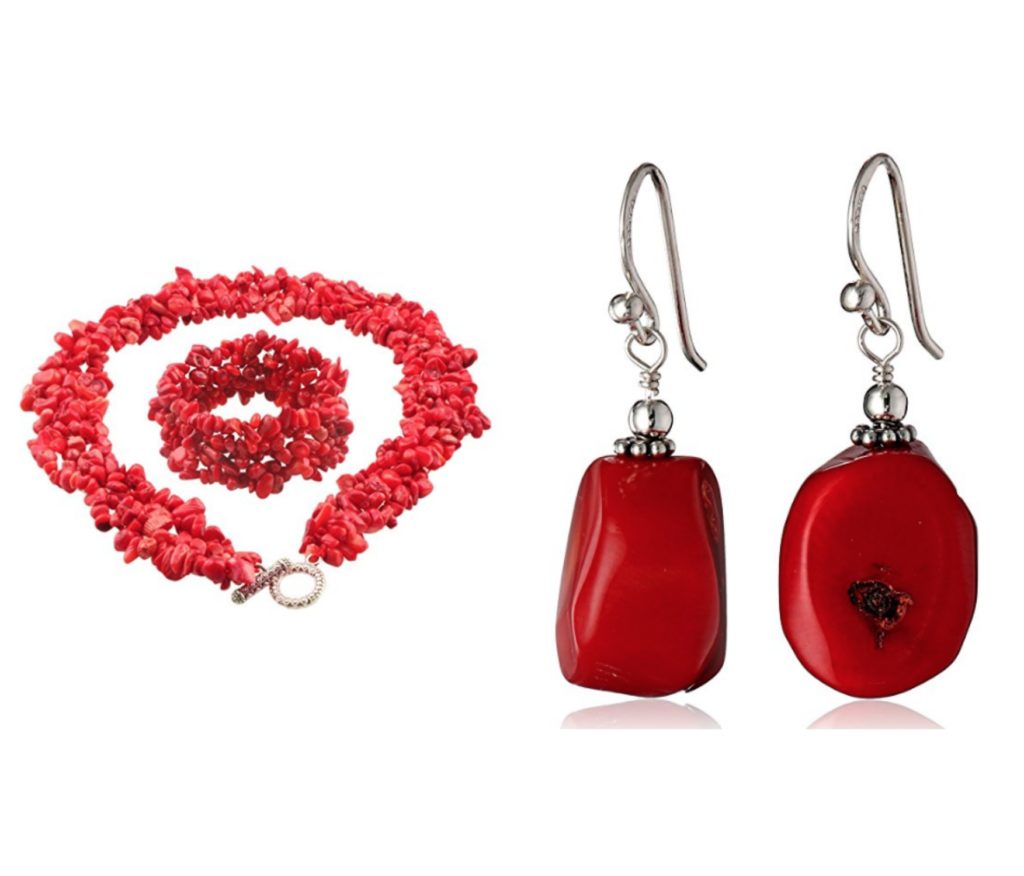 Lilla Rose has some great options as well.  The Patriotic Stars flexi clip and hairband you can purchase from hosting an in-home or Facebook party, contact me if you are interested, and the Multi Stars bobby pins are available to everyone.  Check out last weeks post where I am wearing the Patriotic Starts hairband as a necklace.  I also just saw tonight that these fun Liberty Bow bobby pins are coming soon!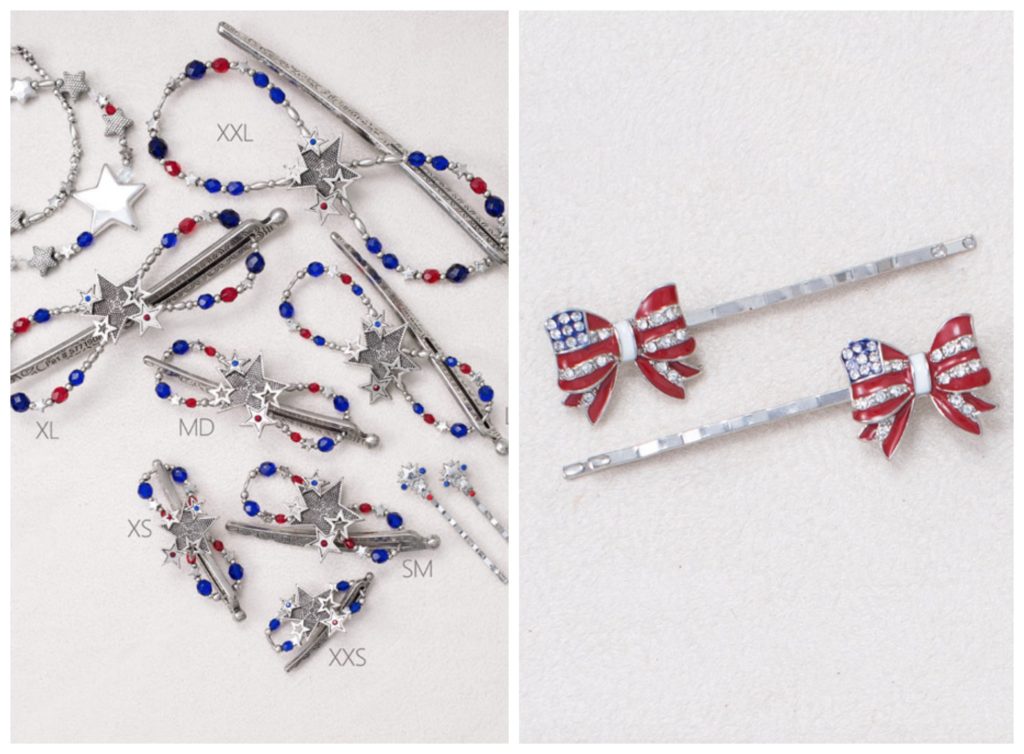 Have a great week!  I would love if you would join my Friday link-up party!
What I Wore
Dress- Costco
Tank top- Target
Leggings- Old Navy
Shoes- ThredUp (sign up as a new customer under me and get $10 off your first order)
Daisy Flexi Clip- Lilla Rose