So it has officially arrived.   Today is supposed to be our first over 100 degree day of the year.  I know lucky me right???  Yesterday was high of 99 and it just felt hot.  Even our walk last night just wasn't as nice as our evenings have previously been.  Looks like we are in it for the long haul.  So to kick off our 100 degree day I thought an Orange, Peach, Mango Smoothie was in order!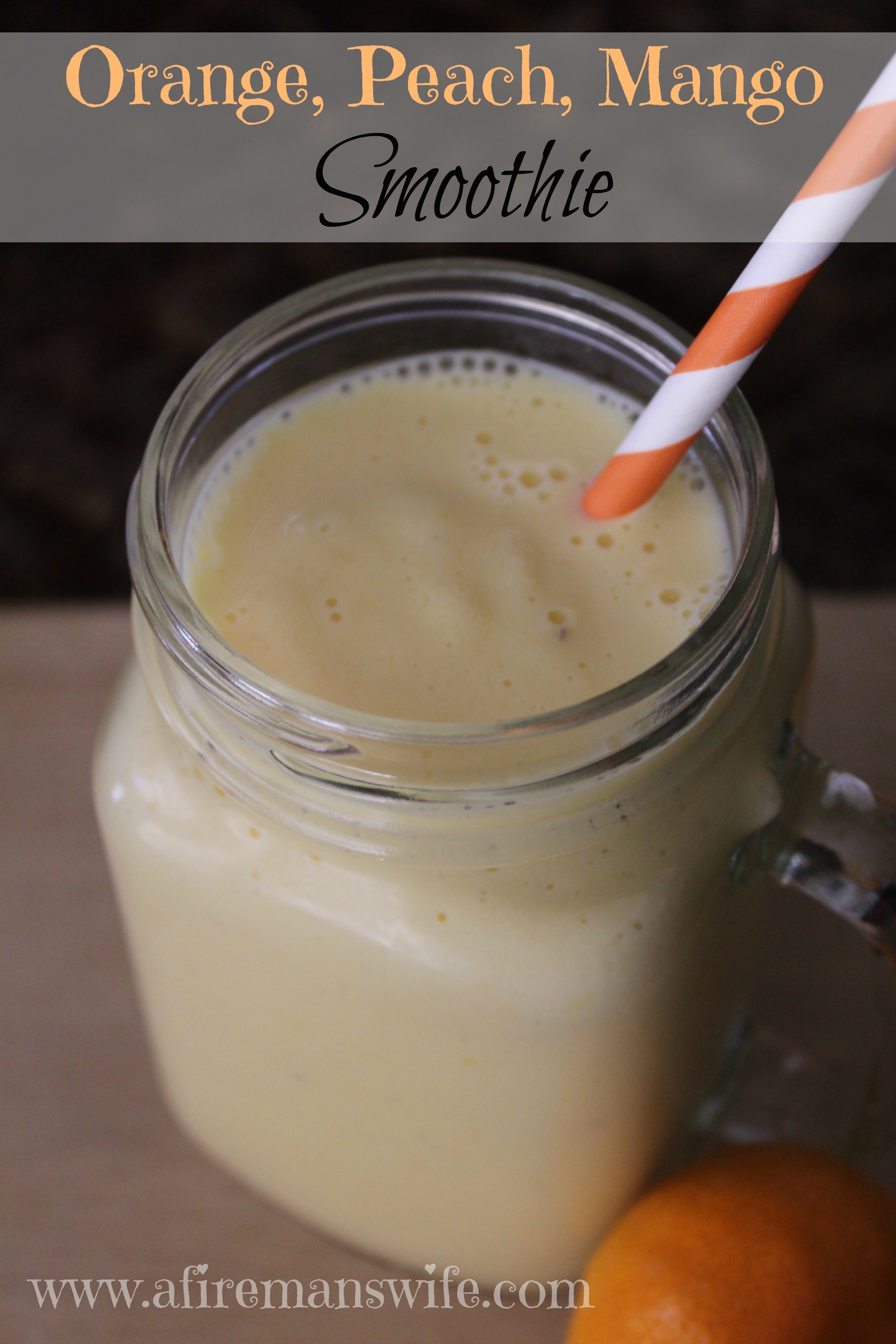 I love to make a smoothie to go with our lunches, especially during our hot months, and the kids really like them too!  To be honest on most days I like to make my favorite Blueberry Spinach Smoothie.  I prefer one with spinach so we can get the added vegetable and the kids don't even know it's there!  I had actually planned on posting that one but in all the times I have made it I realized I never photographed it.  So that one will be coming soon!  With that being said, every once in a while I let the kids choose another flavor.  This Orange, Peach, Mango Smoothie has become one of our favorites on a non-spinach smoothie day.  🙂   When making all my smoothies I tend to use Chobani Greek Vanilla yogurt.  I love that in one cup of yogurt you get 20 grams of protein!  To make this dairy free you can use vanilla coconut yogurt instead and it still tastes good.  I used that during all my dairy free nursing days!  My favorite was the So Delicious brand.
Okay so let's make the smoothie!  In your blender add your orange juice, pineapple juice, vanilla greek yogurt, banana, frozen peaches, frozen mangos, and ice.  If you don't have pineapple juice it still tastes good to just add all orange juice.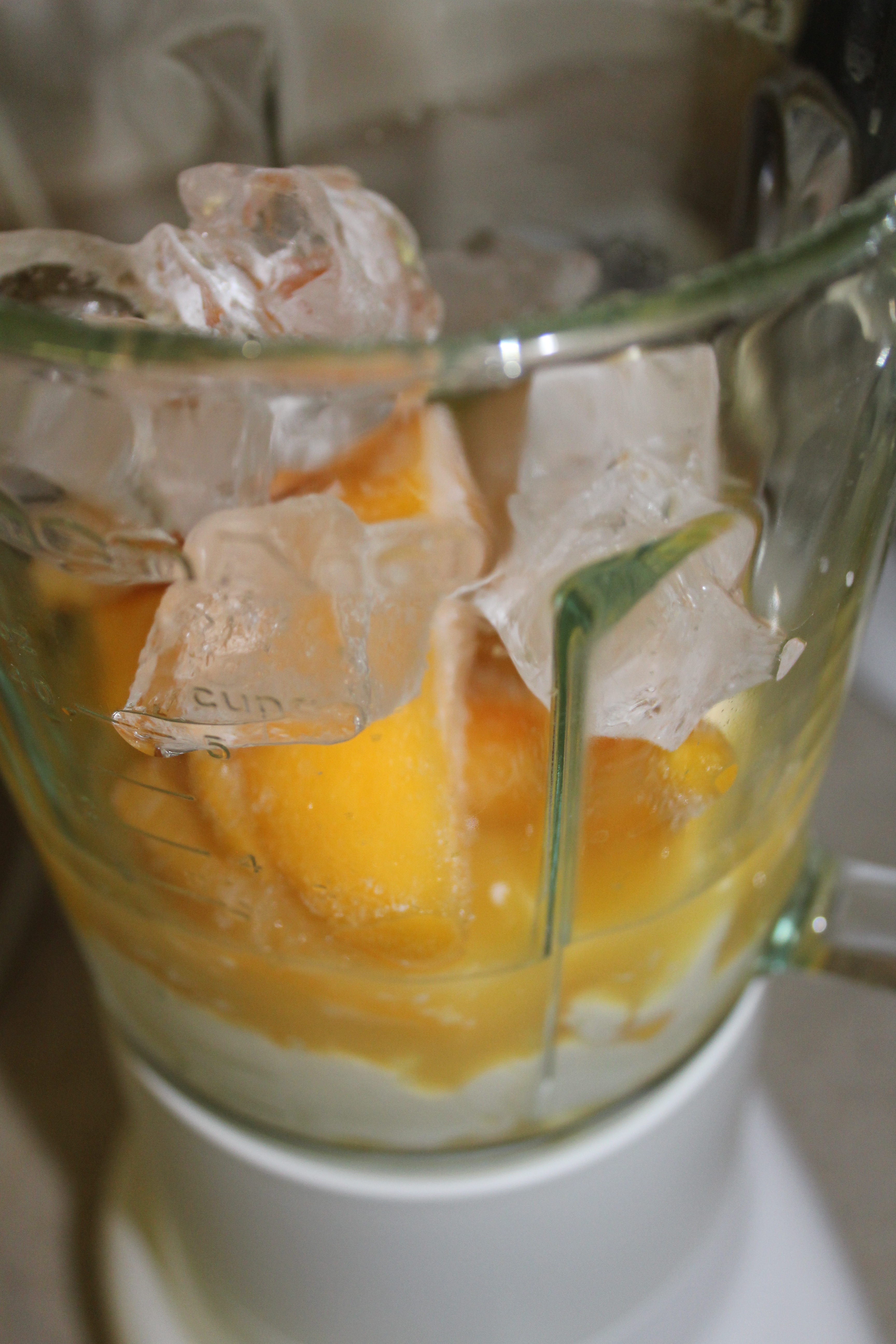 Blend her up and pour into glasses.  I think this makes about 2 (16oz) size glasses but I always just divide it out between me and the kids. 🙂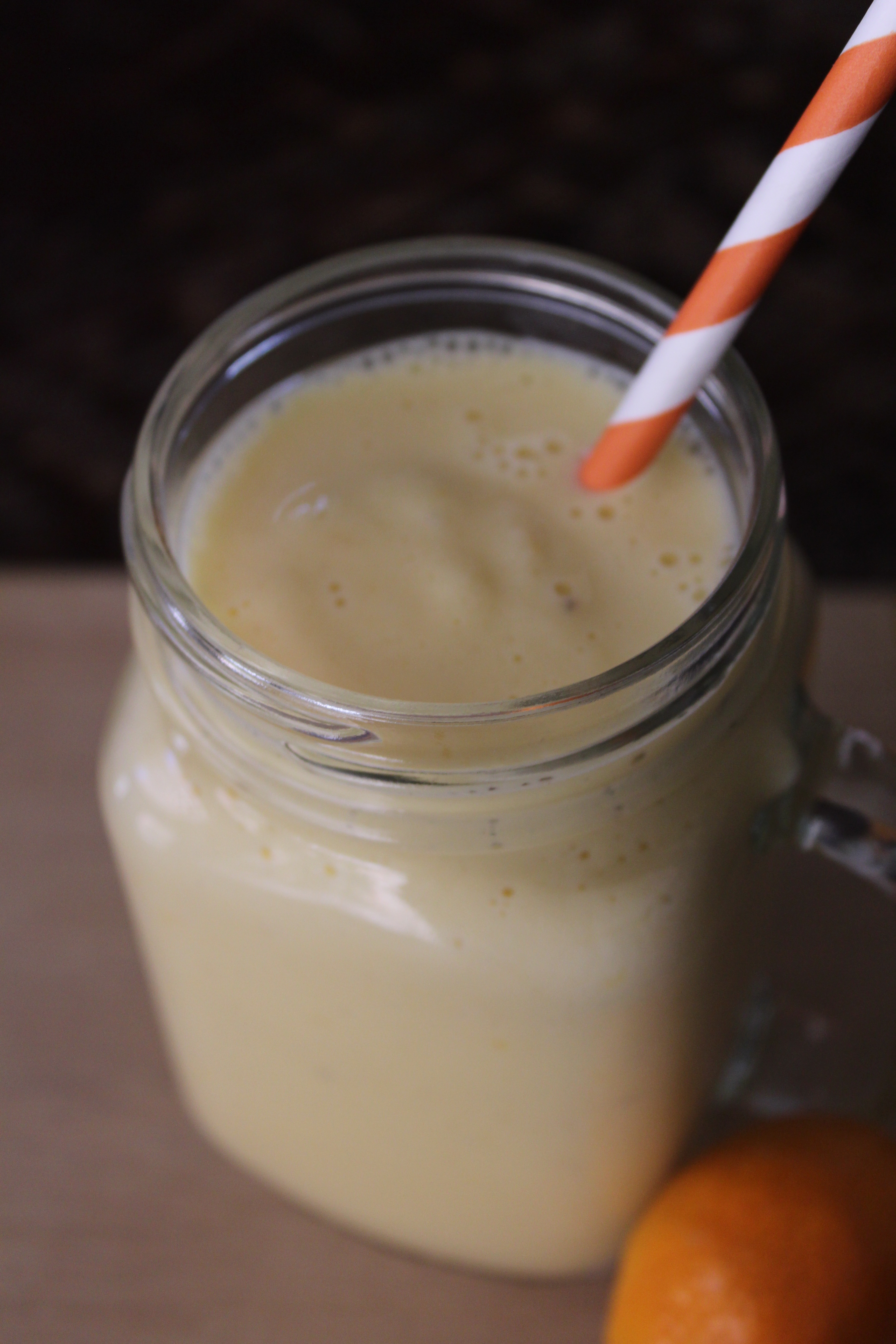 I hope this helps cool you down this summer!  Have a great week!
I would love if you would join my Friday link-up party.
Here is your printable recipe.

Orange, Peach, Mango Smoothie
Ingredients
½ cup orange juice
½ cup pineapple juice (you can use 1 cup of orange juice it you don't have pineapple juice)
1 cup Chobani Greek vanilla yogurt (to make it dairy free use vanilla coconut yogurt)
1 banana
¾ cup frozen peaches
¾ cup frozen mangos
1 cup ice
Instructions
In a blender add your orange juice, pineapple juice, greek vanilla yogurt, banana, frozen peaches, frozen mangos, and ice.
Blend it all up until smooth. I don't have the best blender in the world so I will often start and stop the blender a couple of times to make sure it is well blended.
Pour into glasses and enjoy!
Notes
We love to make smoothies during our hot summer months. It is a yummy way to cool down! **I don't always measure out the frozen fruit. I just eyeball it so the combination has about 1½ cups total frozen fruit.