This post contains my affiliate links.  Thanks for your support!
Last Sunday we celebrated my second daughter turning 8!  It was a busy fun-filled day with church, lunch out, making food, and the family coming over for dinner to celebrate.  We actually attended a different church that morning.  My girls take free violin lessons from a local church, different from the one we usually attend, and they were having them perform during the Sunday morning service.   I remembered to bring my camera so it was nice to take my outfit pictures at the church instead of later in the afternoon hiding under my porch to get away from the sun!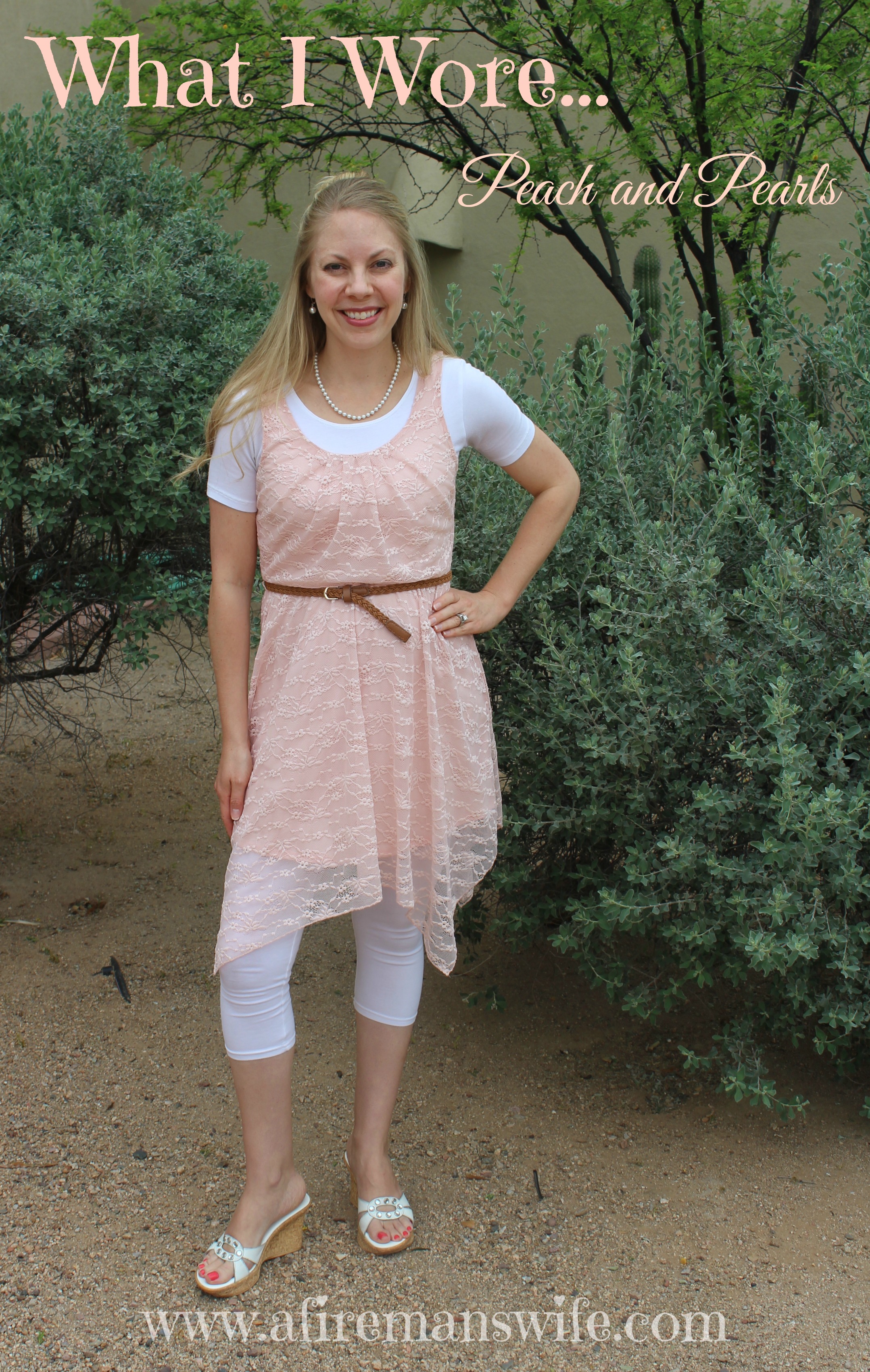 My dress and belt are from Kohls again this week.  To make the top more modest I added a short sleeve halftee underneath.  I found my white leggings at Old Navy.  I think my shoes are about 5 years old from Nordstrom!  I don't tend to shop there much anymore but the shoes have held up great!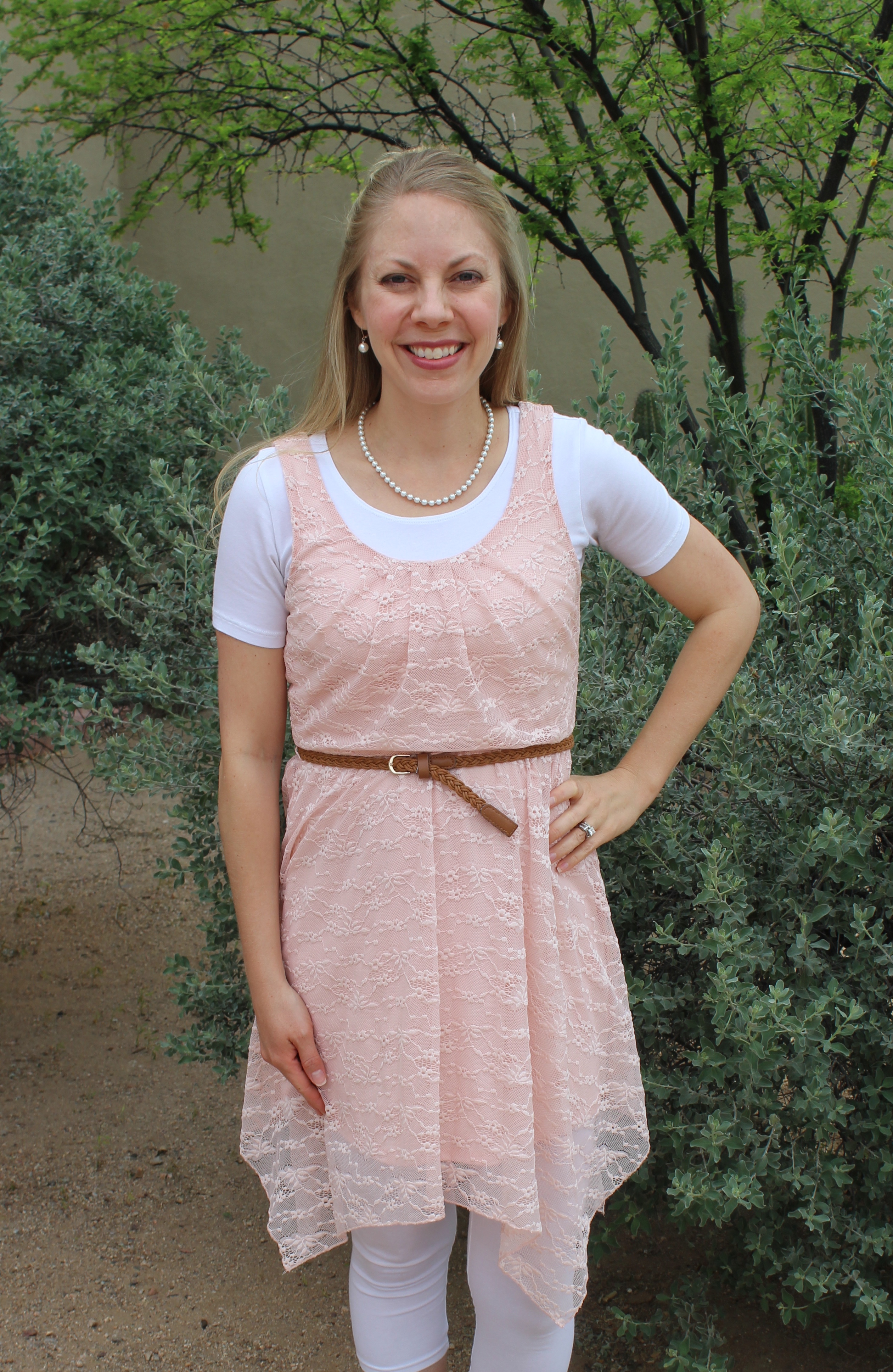 The church had palm fronds out for Palm Sunday.  I thought pearls would go well with my peach and white.  I used the Lilla Rose Lovely Pearls hairband to make my necklace.  I just added the magnetic clasp add-on to make it into a necklace.  I love the necklace length that the hairbands make.  
To match my necklace I used a large flexi in Pearl Tree.  This was the flexi of the month last December and now you can only get it if you host a home or Facebook party.  It goes so pretty with the hairband!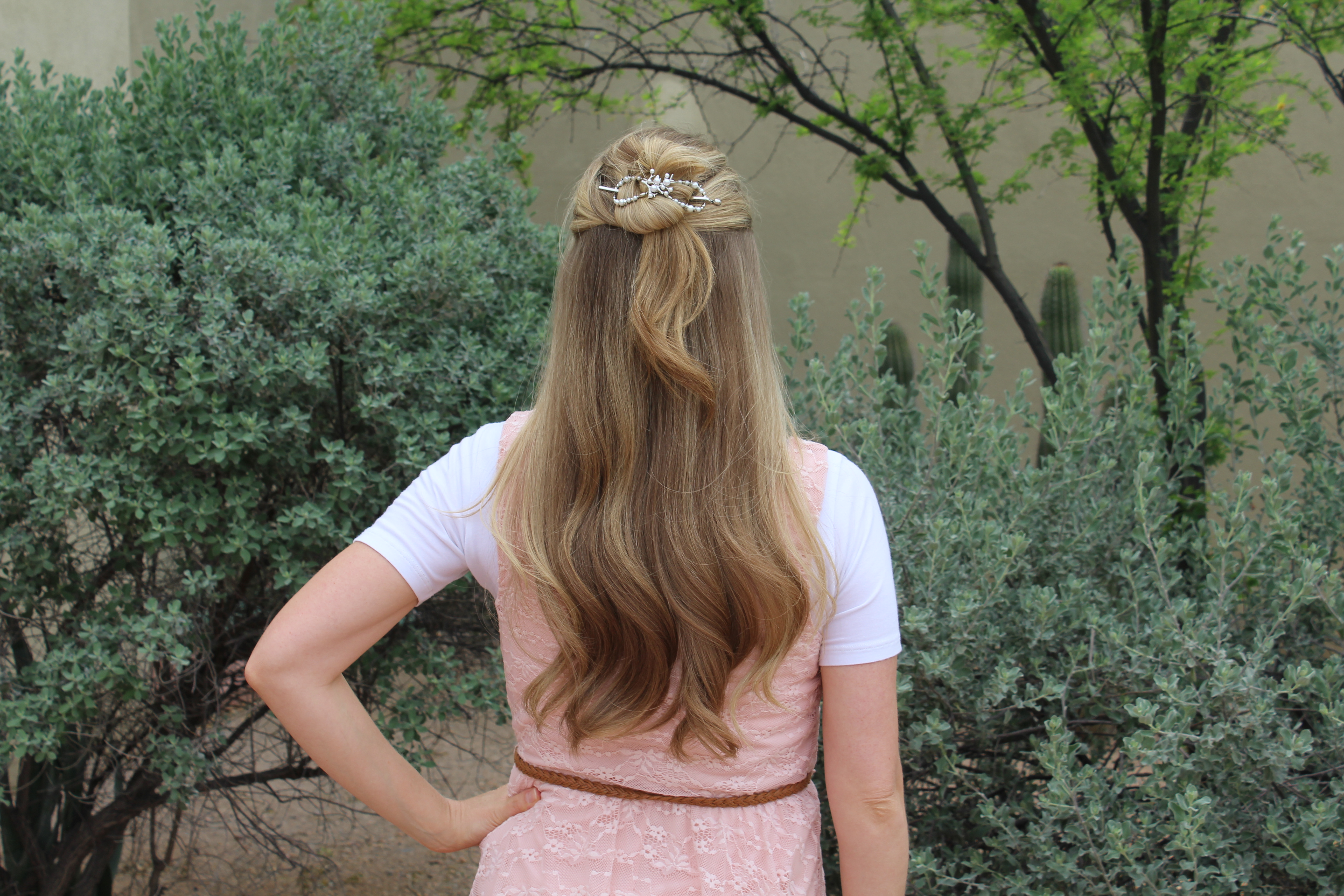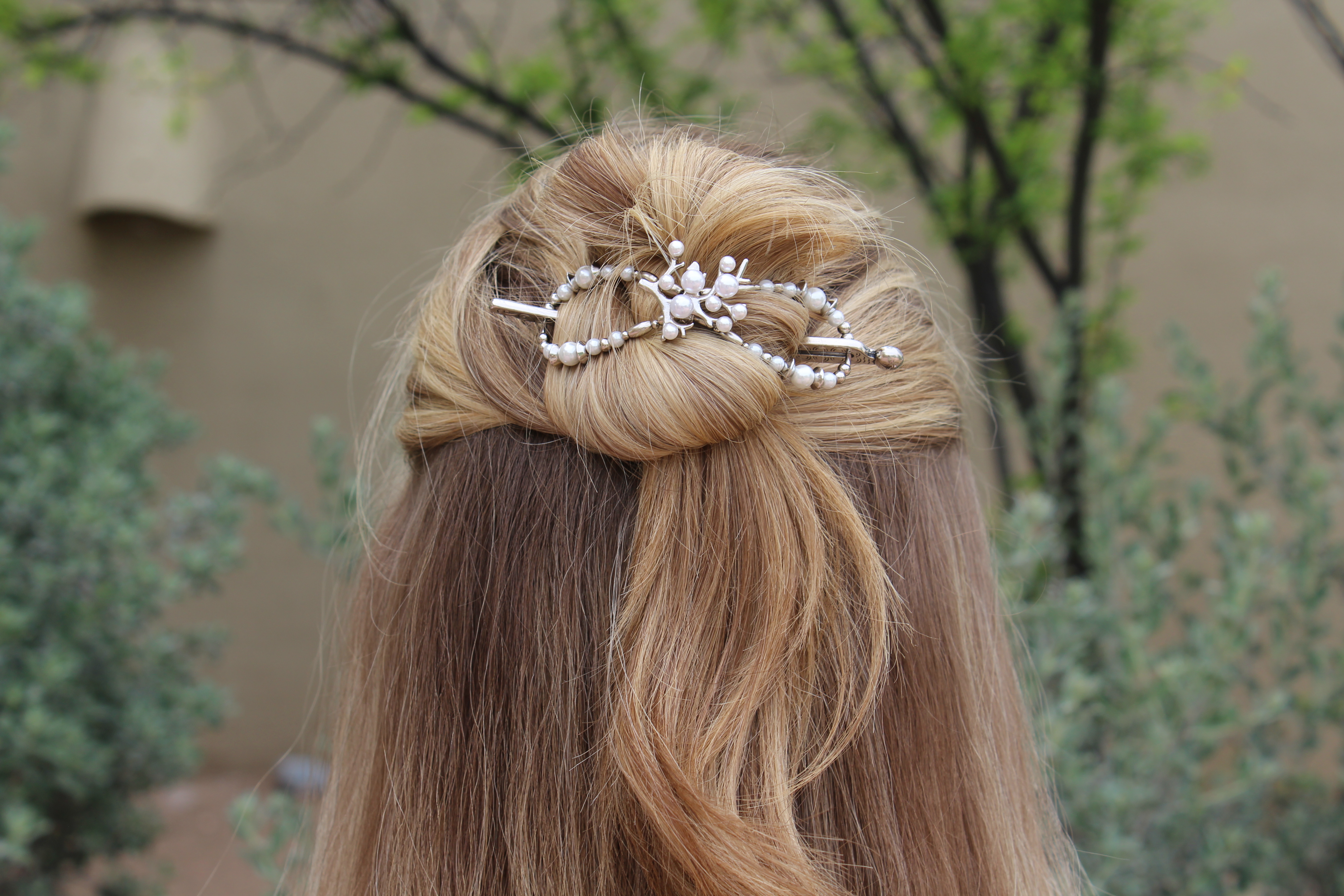 ** Don't forget during the month of April at Lilla Rose you will receive 1 free Hairband with an order of $80 or more. Free Hairband style and Elastic selection presented during final checkout.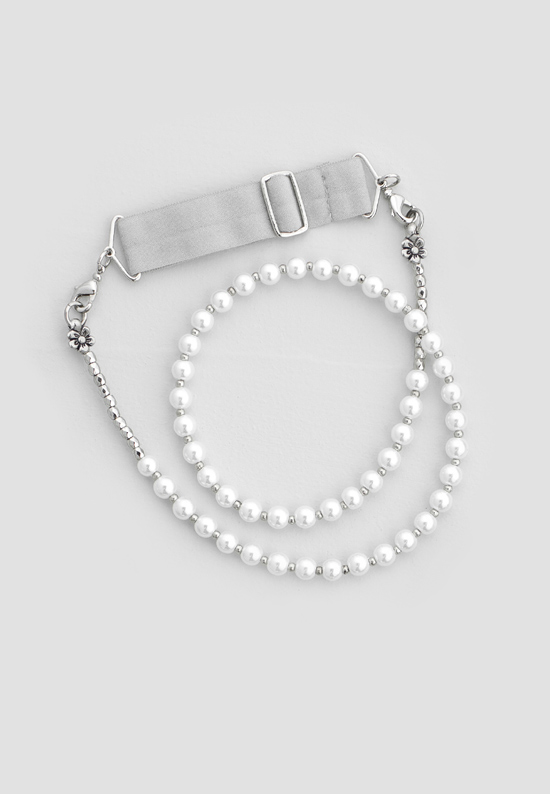 I would love if you would join my Friday link-up party!
What I Wore
Dress and belt- Kohls
Short sleeve halftee- Amazon
Capri leggings- Old Navy
Shoes- Nordstrom
Flexi clip and hairband/necklace- Lilla Rose