This post contains my affiliate links.  Thanks for your support!
My girls and I actually got to get out for a little shopping Saturday afternoon.  I had to get a few things for the kids but I did end up finding this shirt I am wearing at Kohls.  We went to my nieces 1st birthday party on Saturday morning and the theme was "twinkle twinkle little star, one year old is what you are."  I thought that was so cute!  The colors my sister used were gold and light pink…..the same color pink of my shirt.  I thought the pink was so pretty for spring so when I saw this shirt with the same color from the party I couldn't resist!  🙂  This is the outfit I put together for church last Sunday.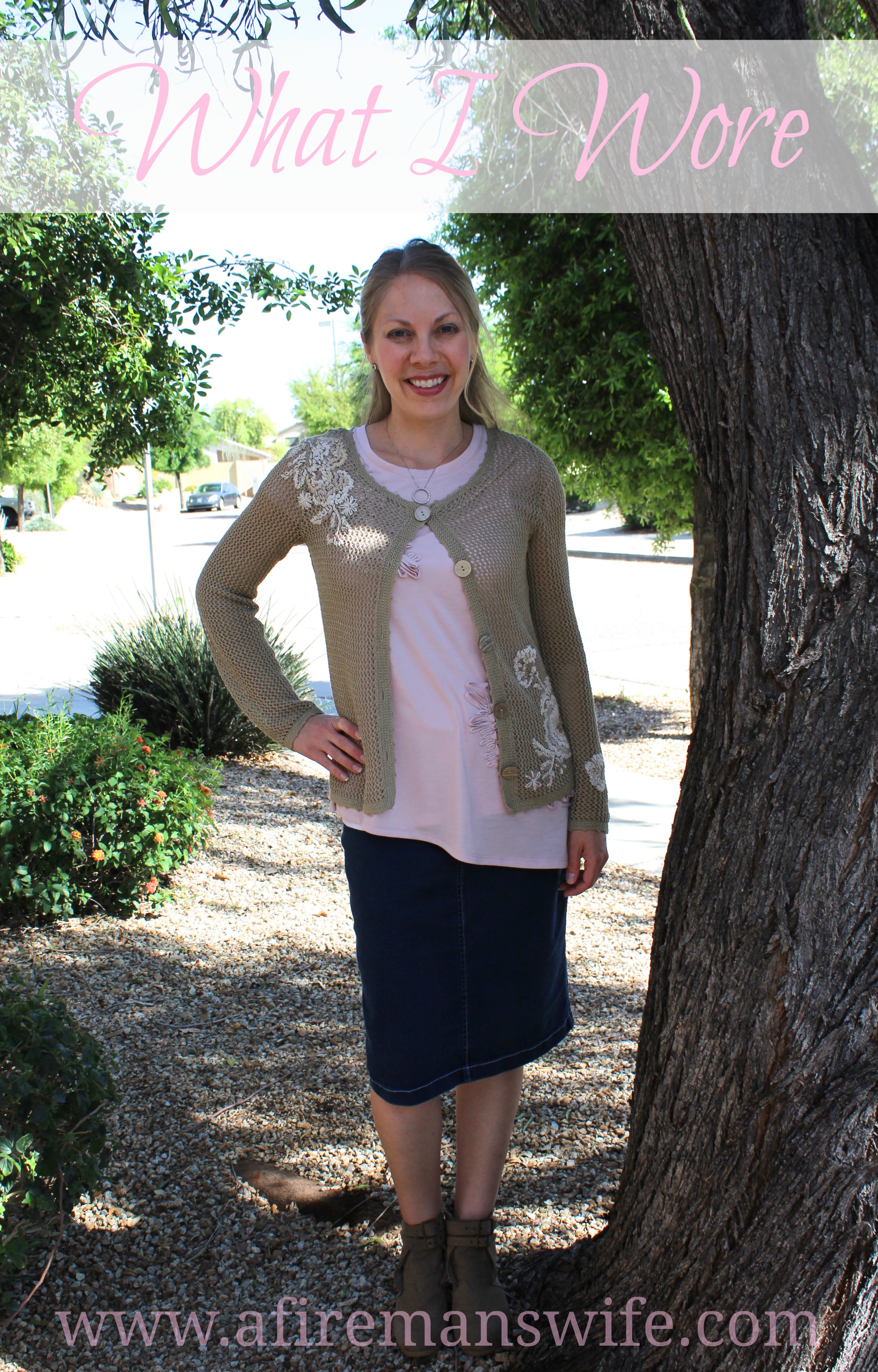 I was given this sweater a few years back but this is the first time I actually wore it.  If you look closely you can see it has a bunch of holes in it.  In the winter, or when it is cold, it is not very practical because the cold air just goes right through it.  Then even with the holes when it is 100 degrees it is still too hot.  I finally remembered to wear it on a day that was going to be in the low 80's, so it was not too hot to wear to church when it was still cooler in the morning.  I also thought the flowers on the sweater went great with the flowers on my shirt.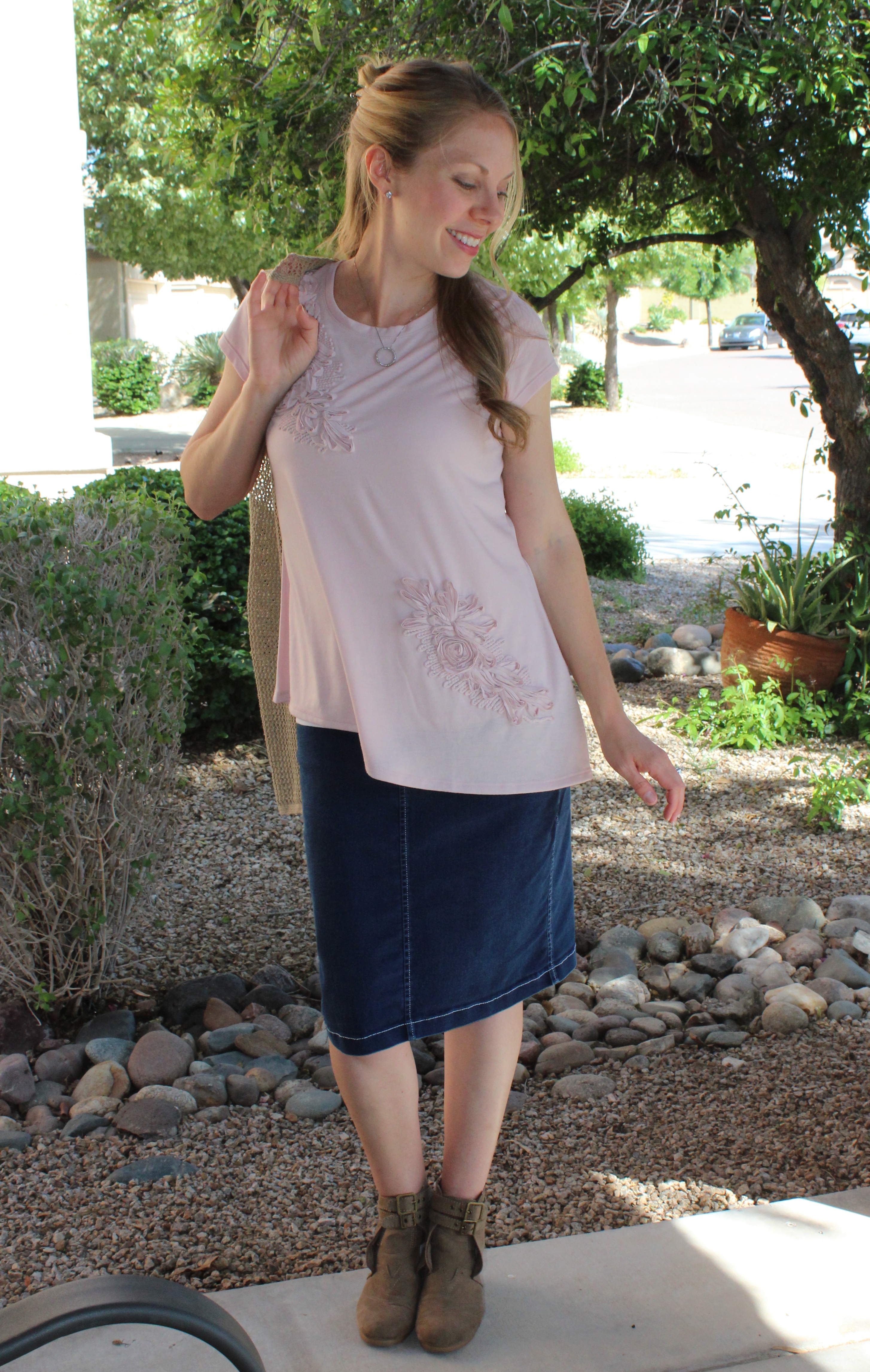 My skirt is from Kosher Casual and it is so comfy with the elastic waist band.   My ankle boots are from Target.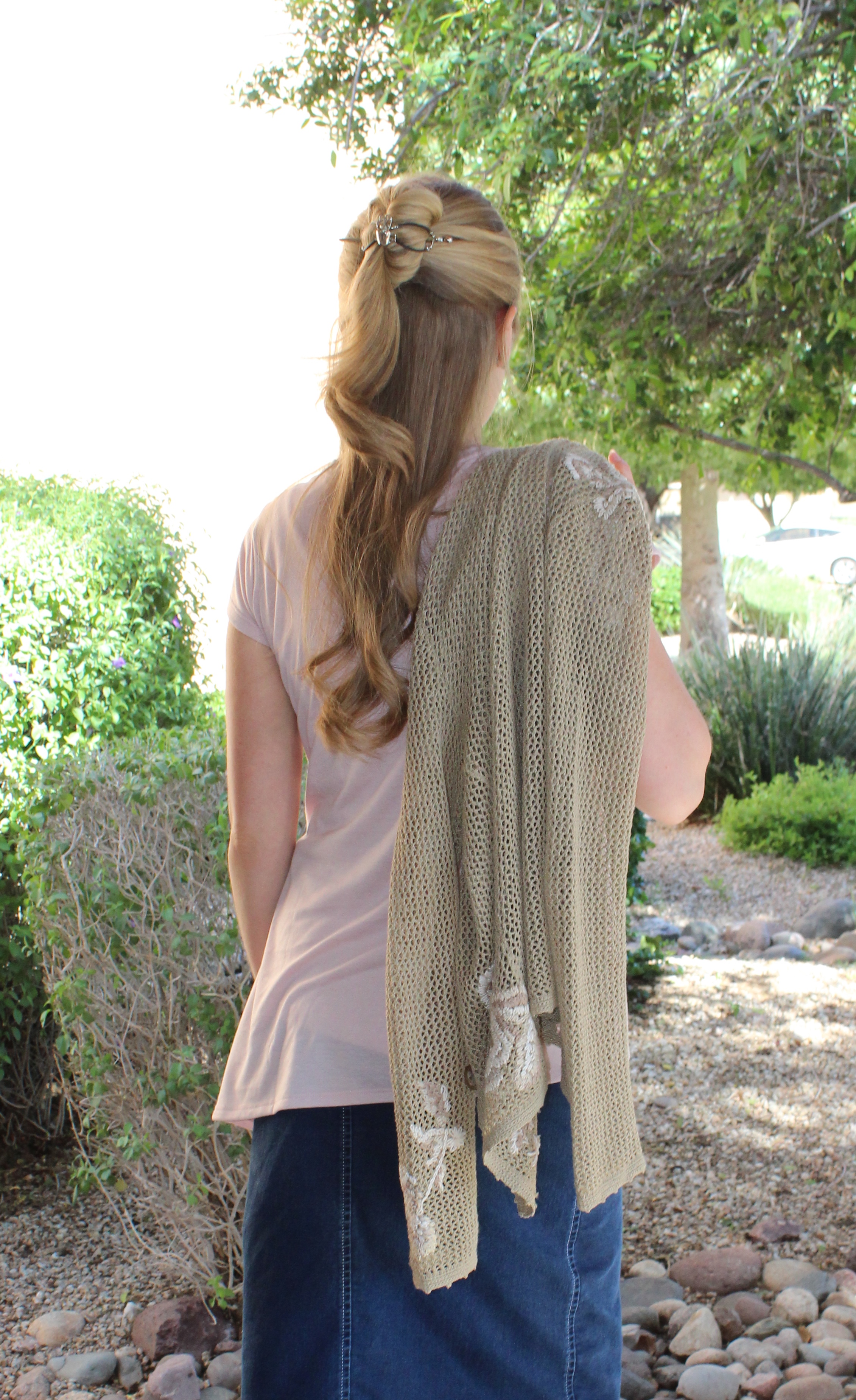 I wore part of my hair pulled back in a large "Morning Joy" flexi clip.  I think this flexi is so fun with the coffee/tea mug!  This flexi is a limited edition and it is going fast!  I saw the availability is down to just size large, XL, and Mega (XXL).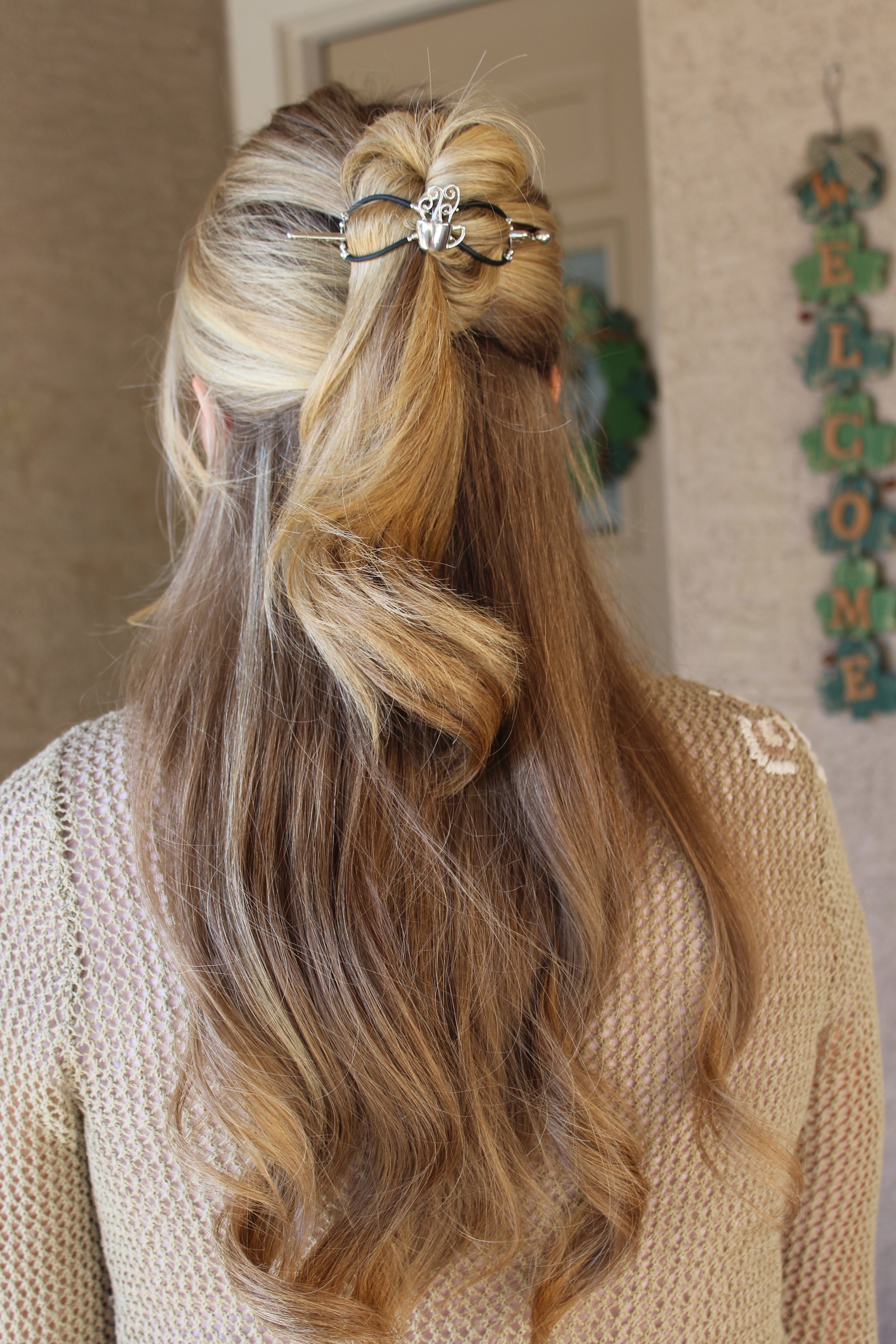 There is still time to take advantage of the March customer special at Lilla Rose.  Spend $40 and get one free bobby pin, spend $50 and get 2 free bobby pins.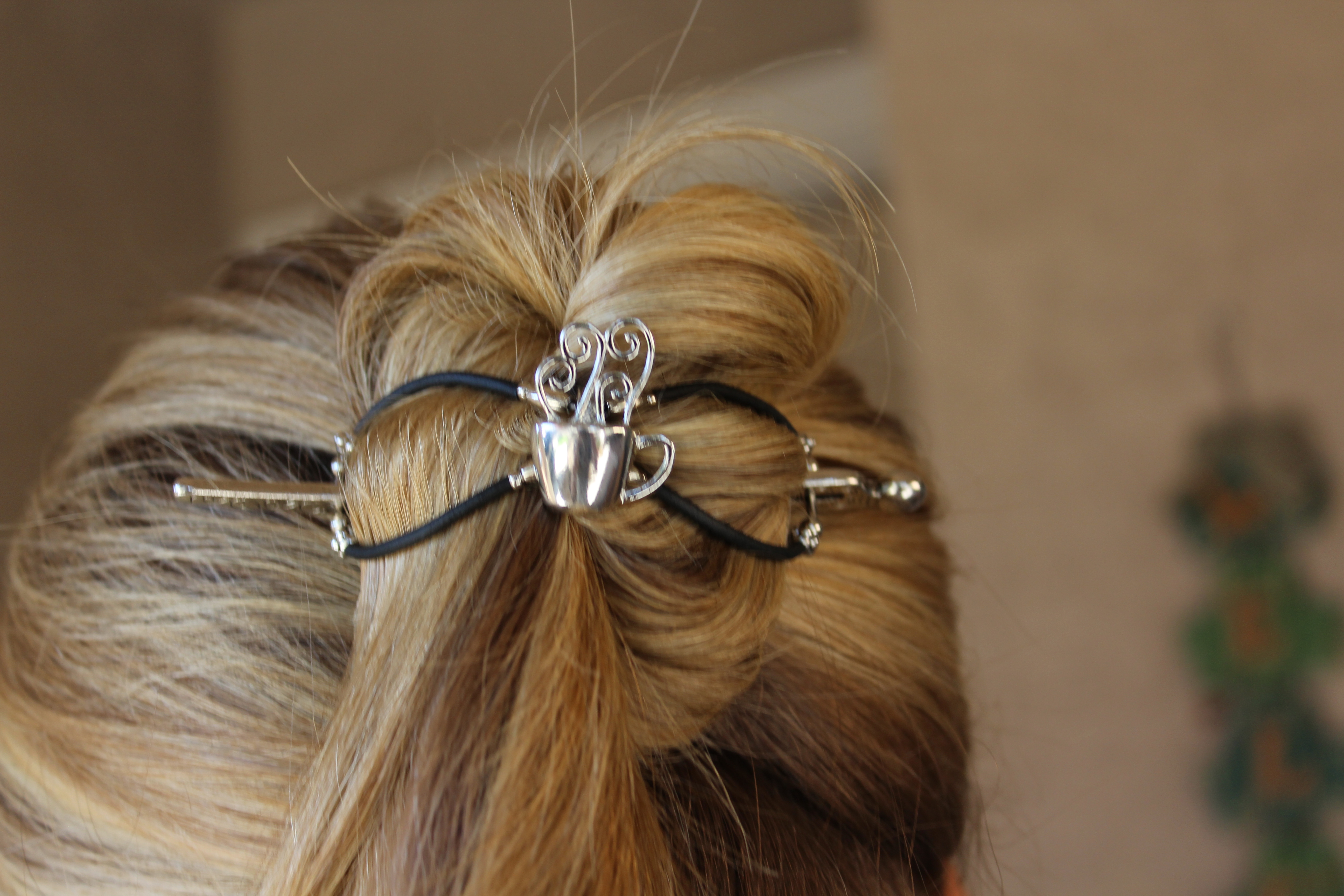 If you still haven't tried a flexi clip check out this fun video that shows 6 different styles you can wear with a flexi!
I would love if you would join my Friday link-up party!
What I Wore
Sweater- J.Jill
Shirt- Kohls
Skirt- Kosher Casual
Shoes- Target
Large Flexi Clip- Lilla Rose