This post contains my affiliate links.  Thanks for your support!
I love wearing maxi skirts.  They are great for being at home teaching school and playing with the kids, or you can dress them up for church.  Not to mention they are so comfortable!  Here is the outfit that I wore to church last Sunday.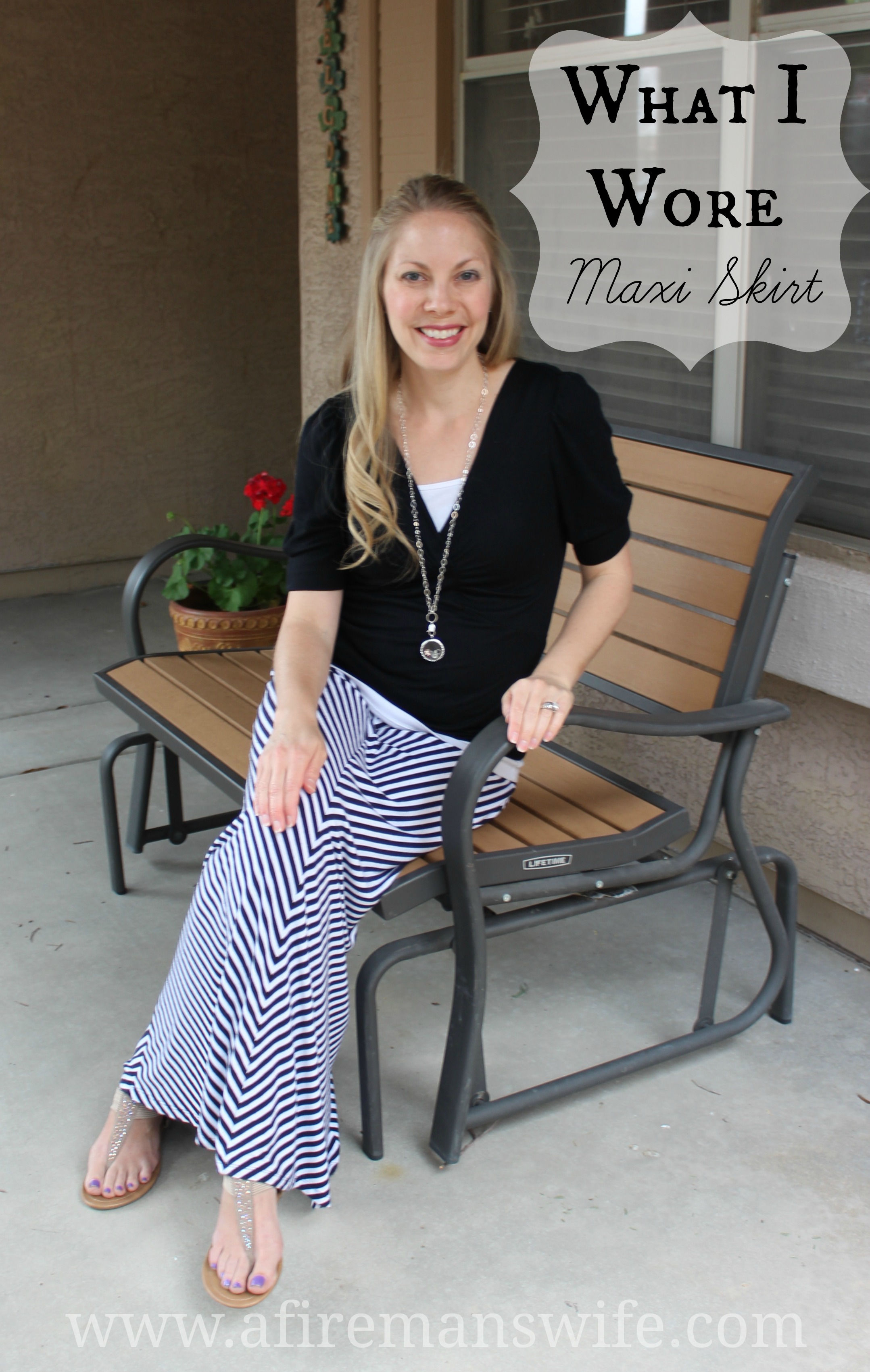 I found this skirt at Target last summer and it is probably one of my favorite maxi skirts.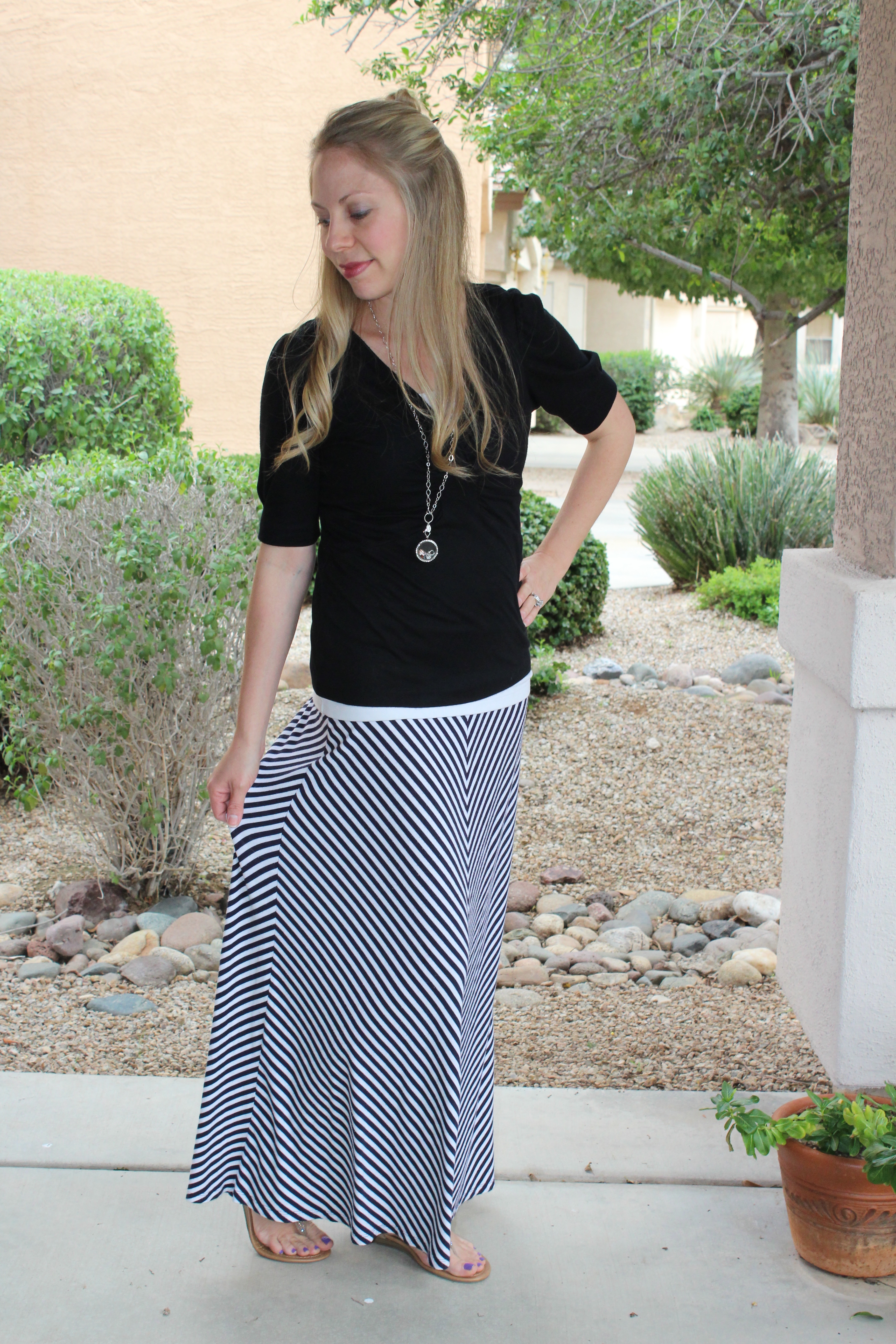 My shirt and shoes I found at ThredUP!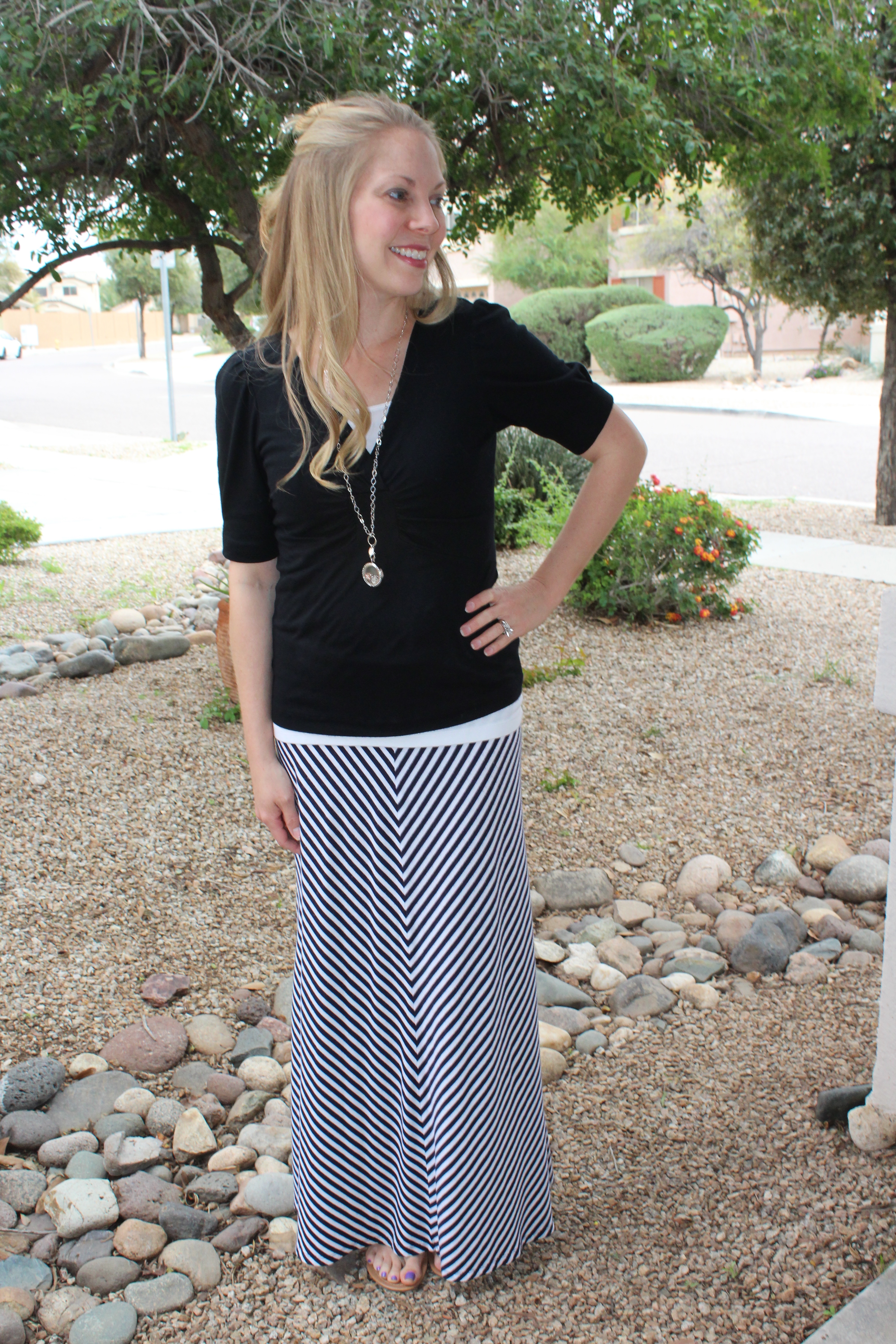 It is already getting warm here so the sandals made their debut!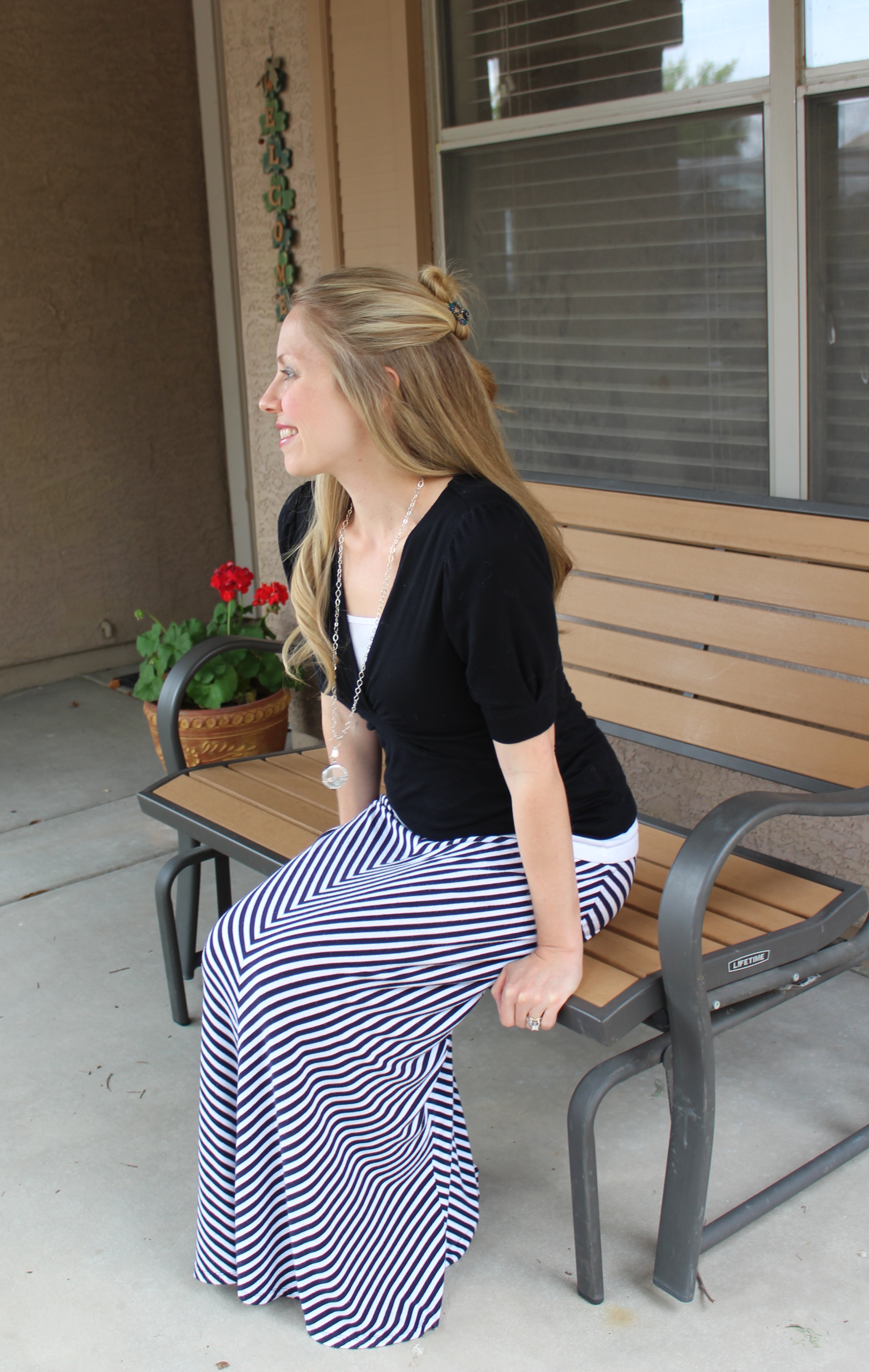 I wore my hair in a half twist with the medium Iris flexi clip.  You can find that and other fun styles here.  I think the blue and green colors are so beautiful in Iris!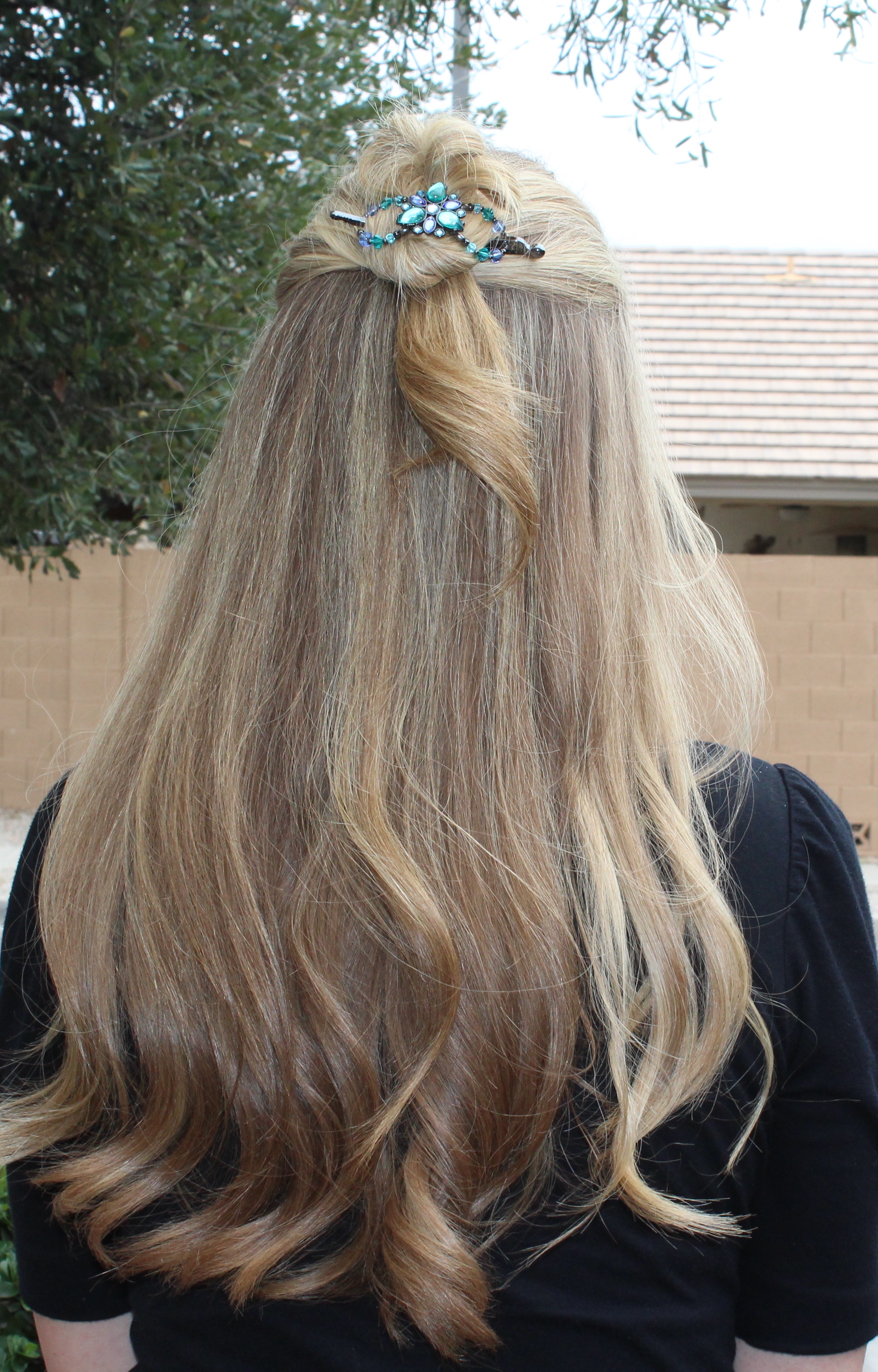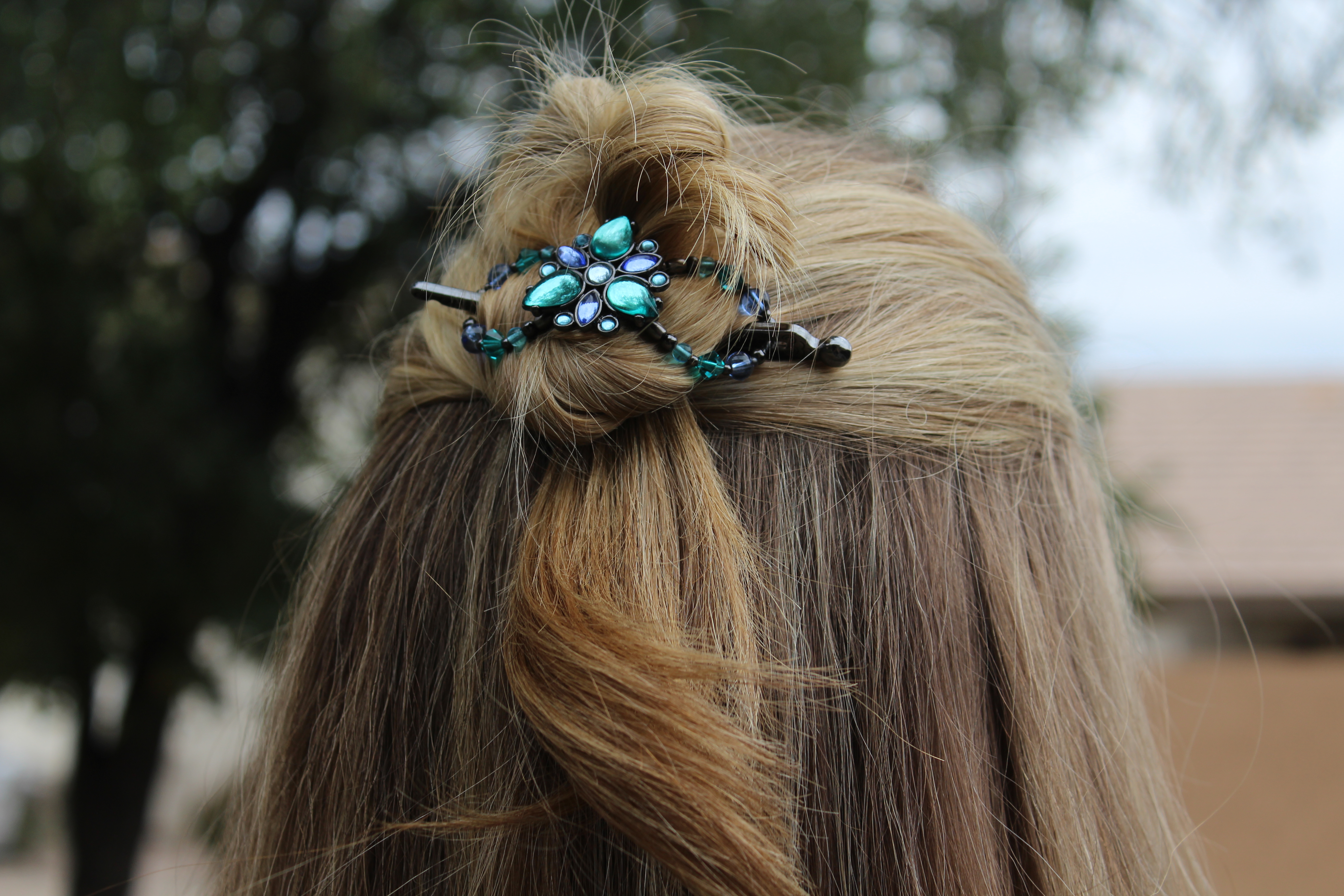 **I would love if you would join my Friday link-up party!
What I Wore
Shirt- ThredUP (sign up as a new customer under me and get $10 off your first order)
Tank Top- Old Navy
Maxi Skirt- Target
Shoes- ThredUp
Necklace- Origami Owl
Iris Flexi Clip- Lilla Rose