We love making smoothies at our house.  Probably because it is hot here for 10 months out of the year so it is a way for us to cool down!  I love adding spinach to our smoothies because it is a great way to get extra veggies, and the bonus is the kids don't even know it's there!  As St. Patrick's Day approaches this becomes the Kiwi, Spinach Shamrock Smoothie, but we still enjoy this green smoothie way past March!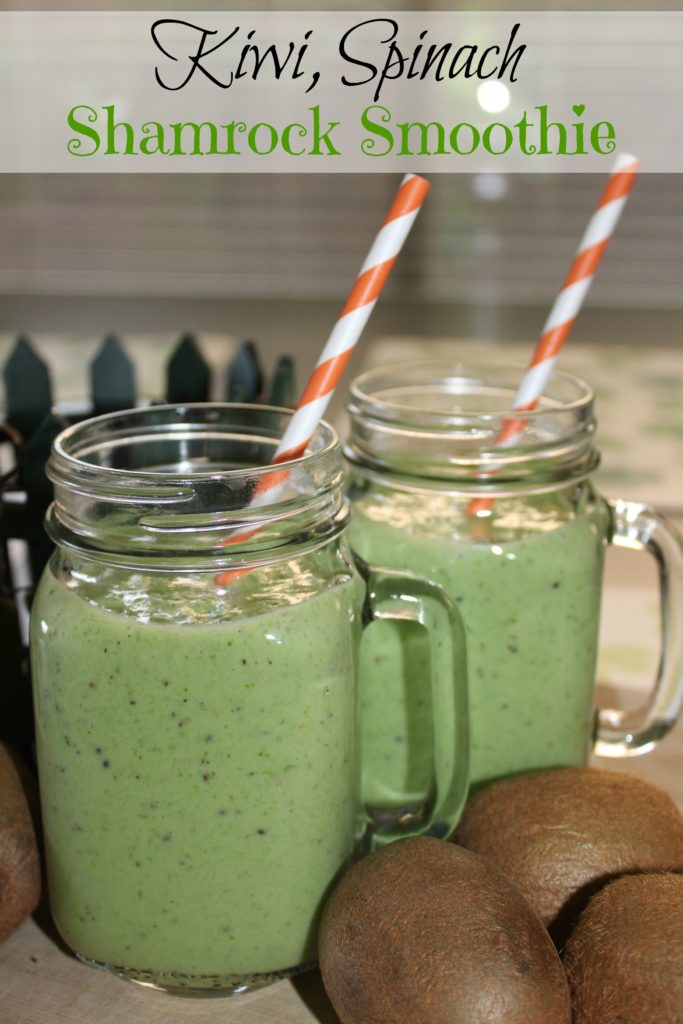 For your smoothie you will need apple juice, Chobani Vanilla Greek Yogurt, 1 banana, 2 kiwi, 2 cups packed spinach, and ice (sorry not shown)!  If you plan on making this smoothie a lot I buy my kiwi from Costco so I can get a bunch of them for a better price.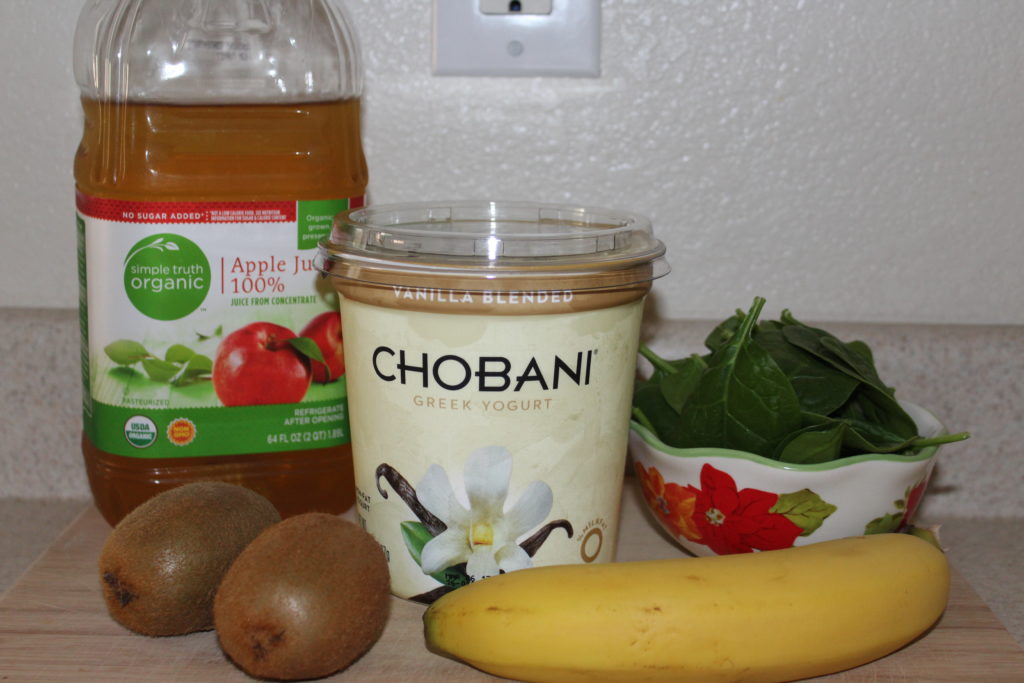 You can start by cutting up your kiwi so they are all ready.  I just cut the ends off of each kiwi, and then I slice off the skin all the way around.  Then I slice my kiwi in little slices so it blends up better.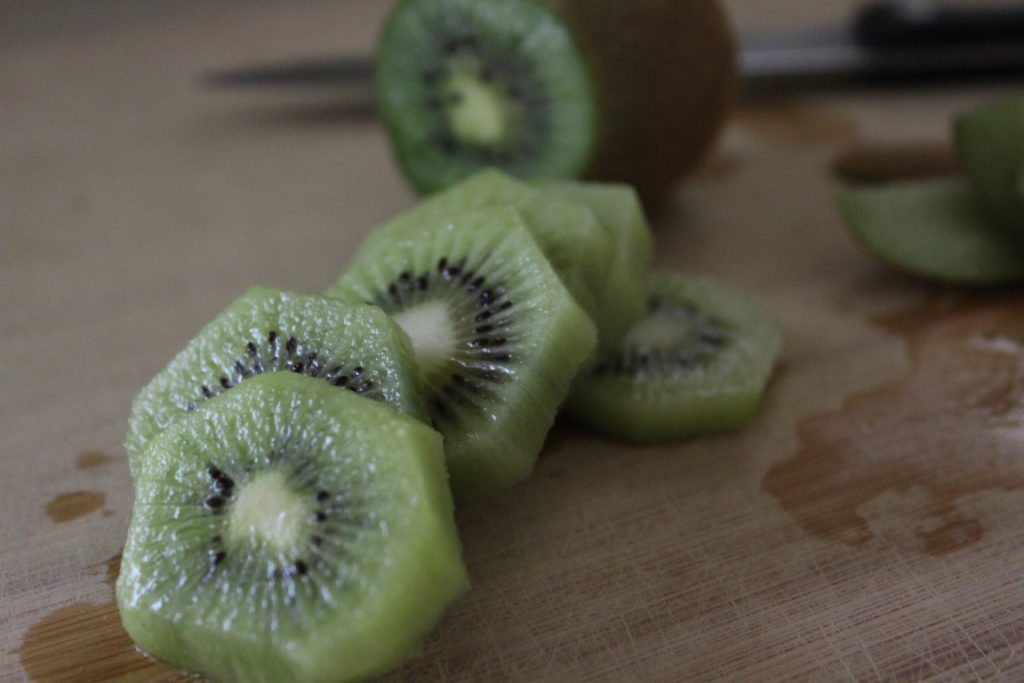 In a blender add your apple juice, greek vanilla yogurt, spinach, banana, kiwi, and ice.  I use crushed ice when I have it.  My ice maker broke the other day so I am using store-bought ice here.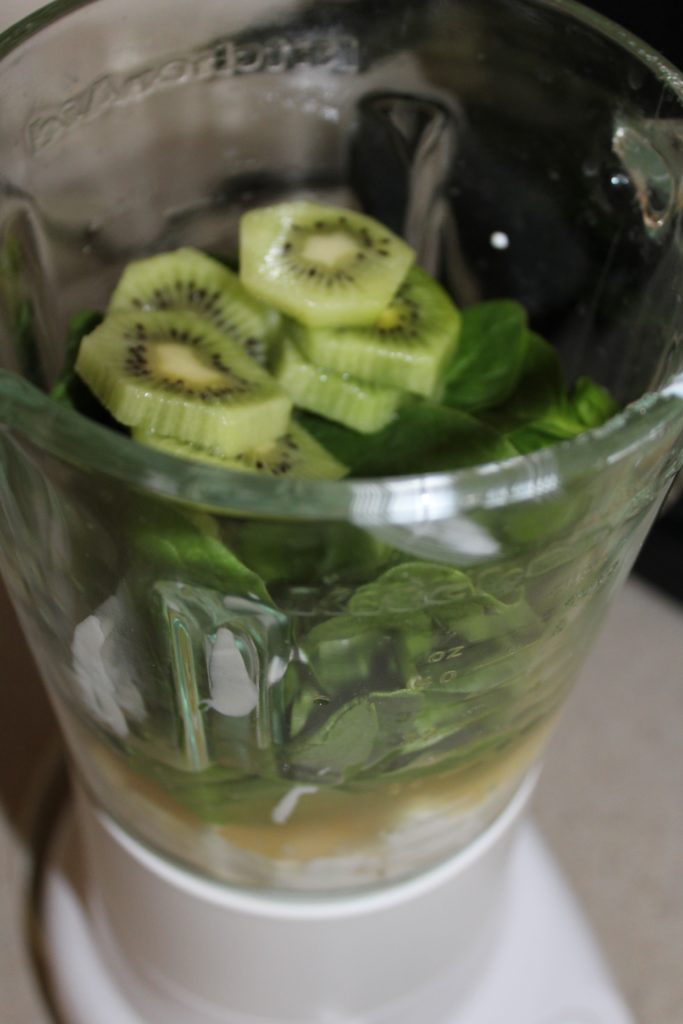 Put your lid on and blend er' up!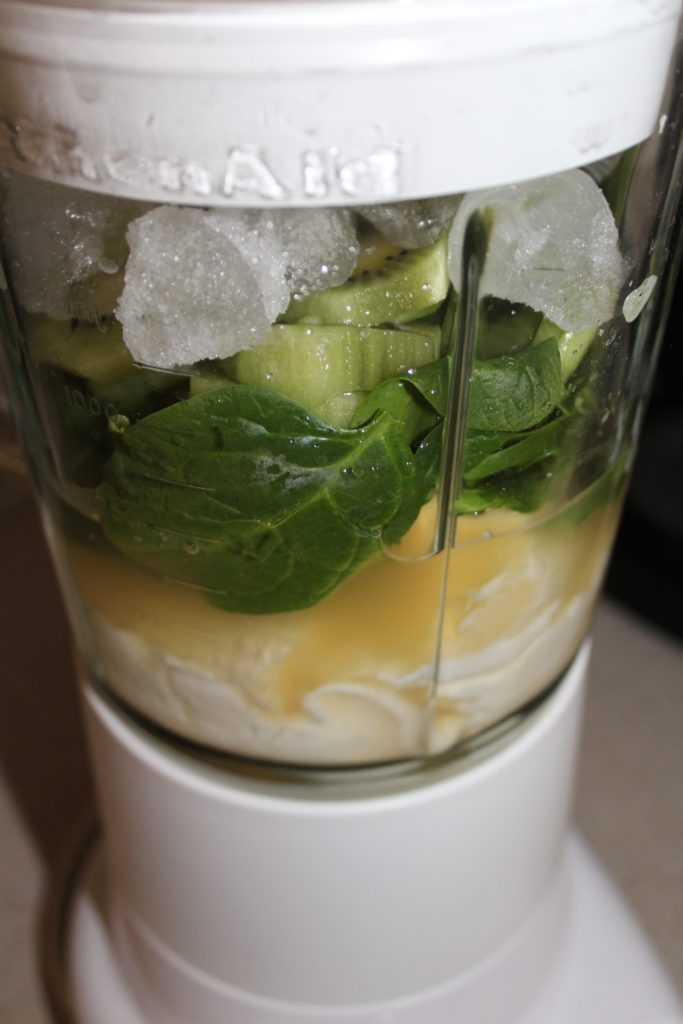 That is it!  So simple and a great (natural green) St. Patrick's Day treat!  This makes about the 2 full size (16 oz) glasses you see below.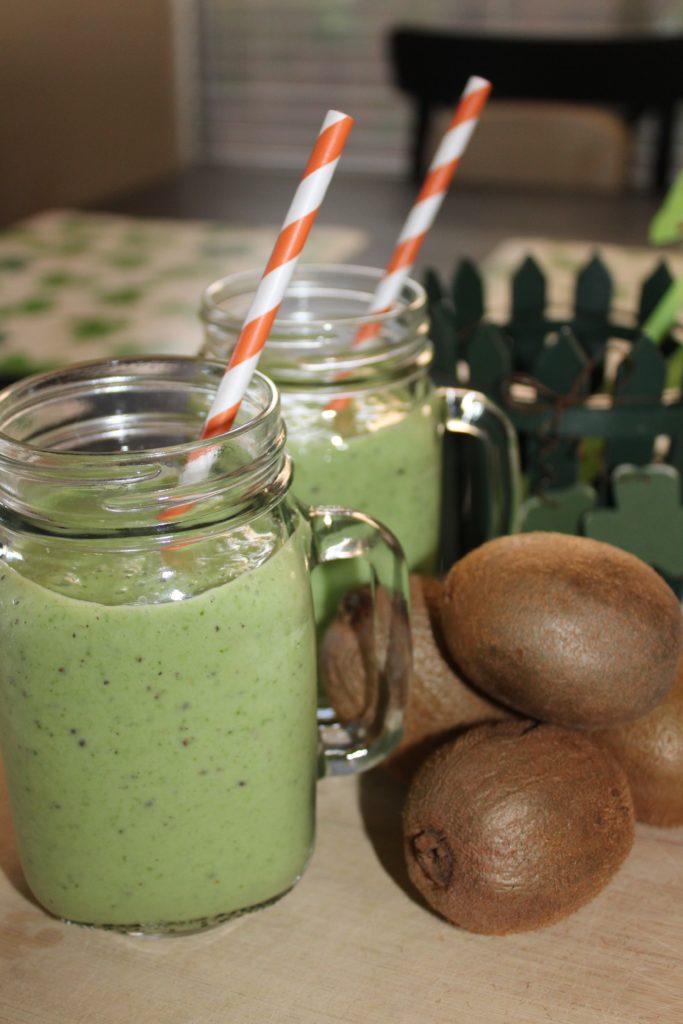 **I would love if you would join my new link party!

Kiwi, Spinach Shamrock Smoothie
This makes a great St. Patrick's Day Treat!
Ingredients
½ cup apple juice
1 cup Chobani Greek Vanilla Yogurt
1 banana
2 cups packed fresh baby spinach
2 kiwi peeled and sliced
1 cup ice
Instructions
Peel and slice your kiwi.
Place your apple juice, greek yogurt, banana, spinach, kiwi, and ice in a blender.
Blend until smooth.