So I never grew up using cast iron to cook.  My husband was introduced to cast iron about 10 years ago when he was hired on the fire department.  All the fire stations in his department have huge cast iron skillets that they use to cook with.  My husband likes using cast iron so much that we have gained a few cast iron skillets in our kitchen at home.  I have also been trained on how to clean cast iron.  I had no idea there was a right or a wrong way….so I will at least share with you the fire station way!  🙂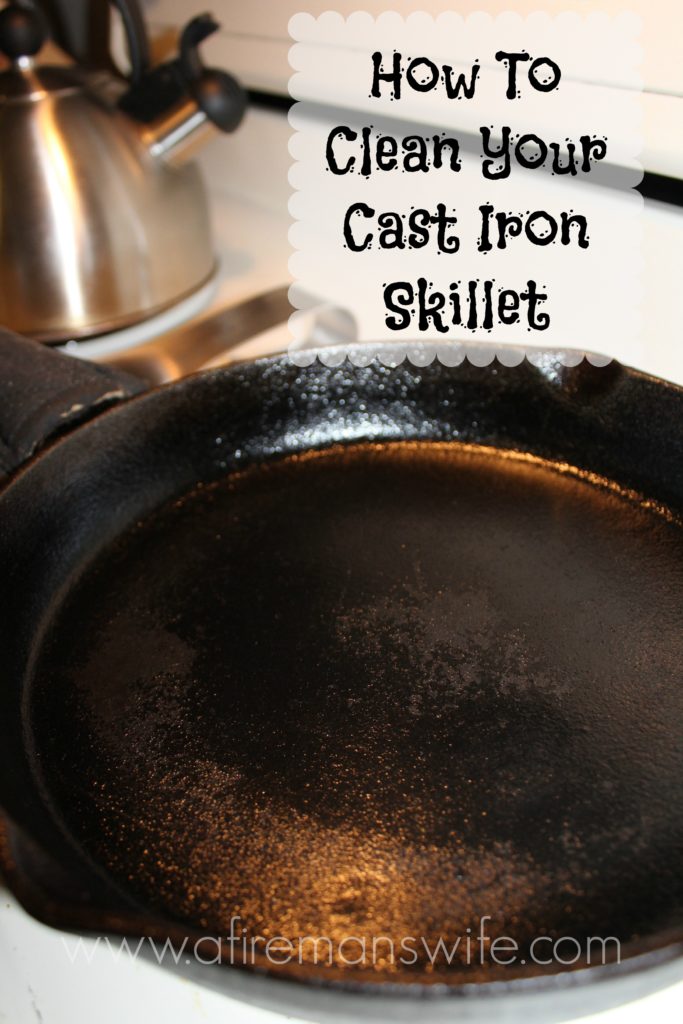 When cleaning your cast iron cookware you first want to let it cool.  Then I take it to the sink and scrub it out with my dish brush as best I can.  Avoid using a steel wool sponge or harsh detergents.  You can actually use mild soap if you need to but you don't have to.  I know lots of people say no soap but it won't actually strip the seasoning off your pan!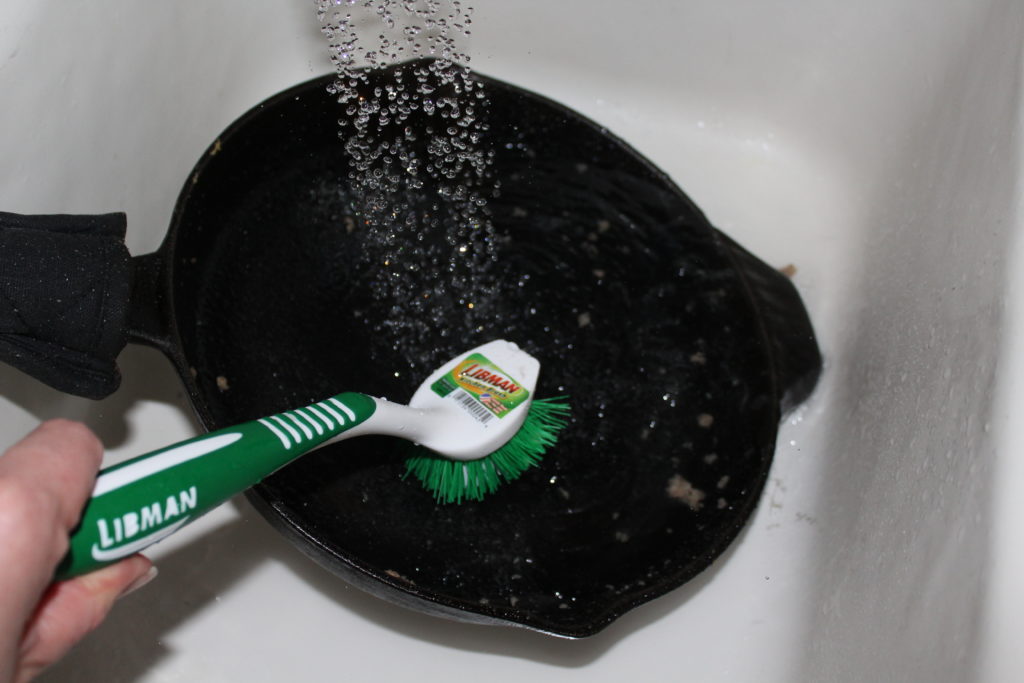 I usually do skip the soap though unless I really need it.  Instead I bring it back to the stove and sprinkle the pan with kosher salt and then with a paper towel I scrub the pan until the pan is clean of any additional stuck on food.  I love how the salt helps to season the pan.  Then I bring it back to the sink to rinse it off.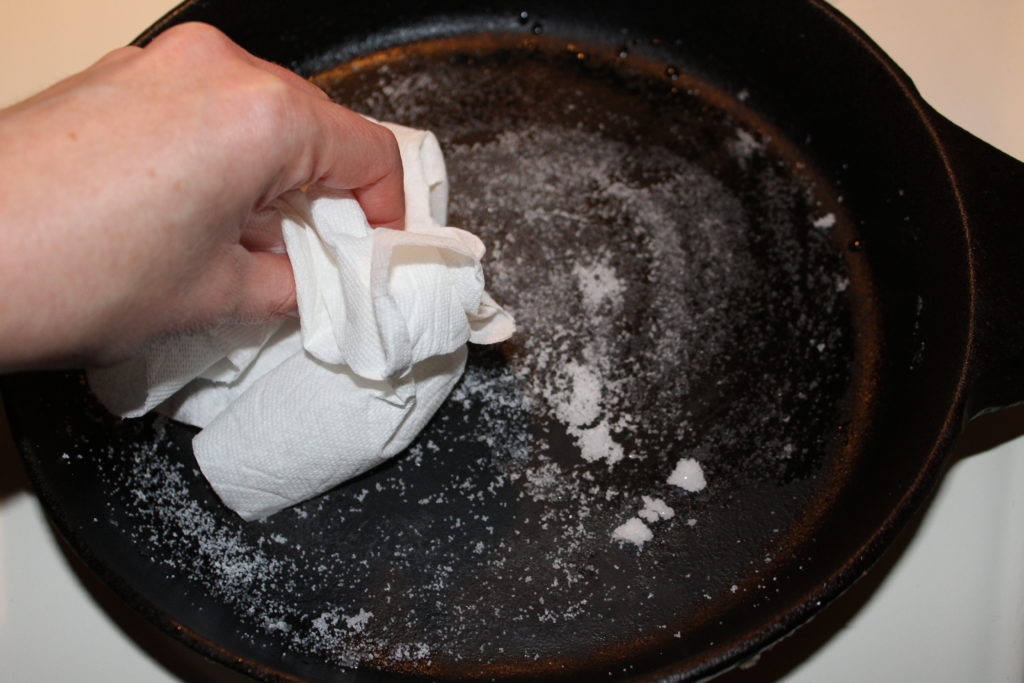 After that I bring the clean pan back to the stove and I turn the burner under it on high for a minute or two to help dry the pan off.  When it is all dry turn off the heat.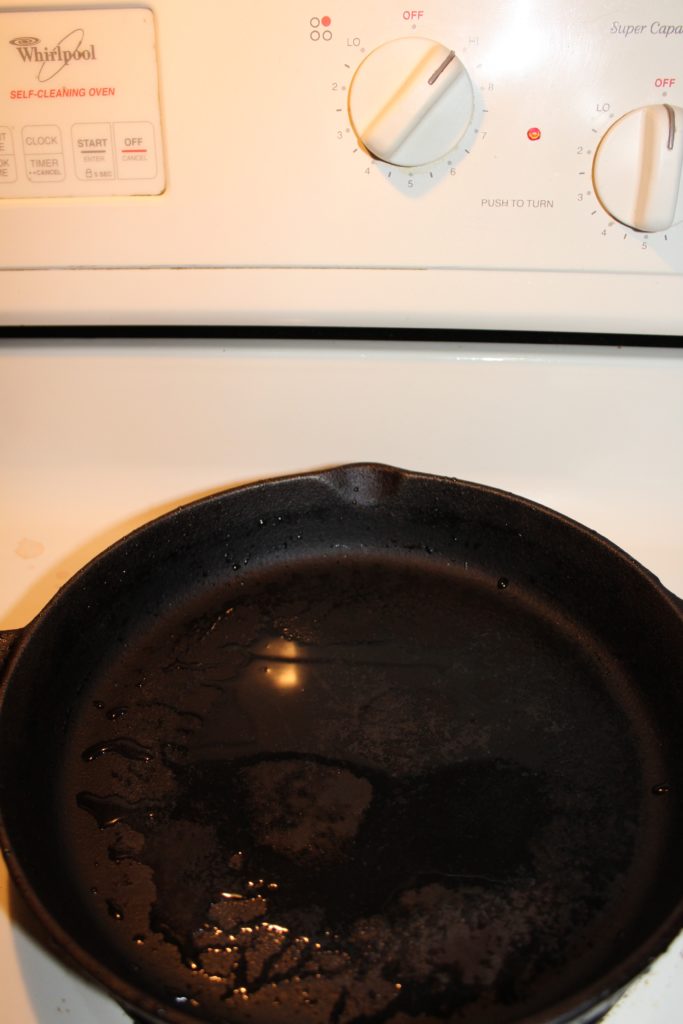 Then I take my cooking spray and spray a little on the pan and I use a paper towel to spread it all around and soak up any excess oil.  Just be careful not to burn your hand on the pan because it is really hot!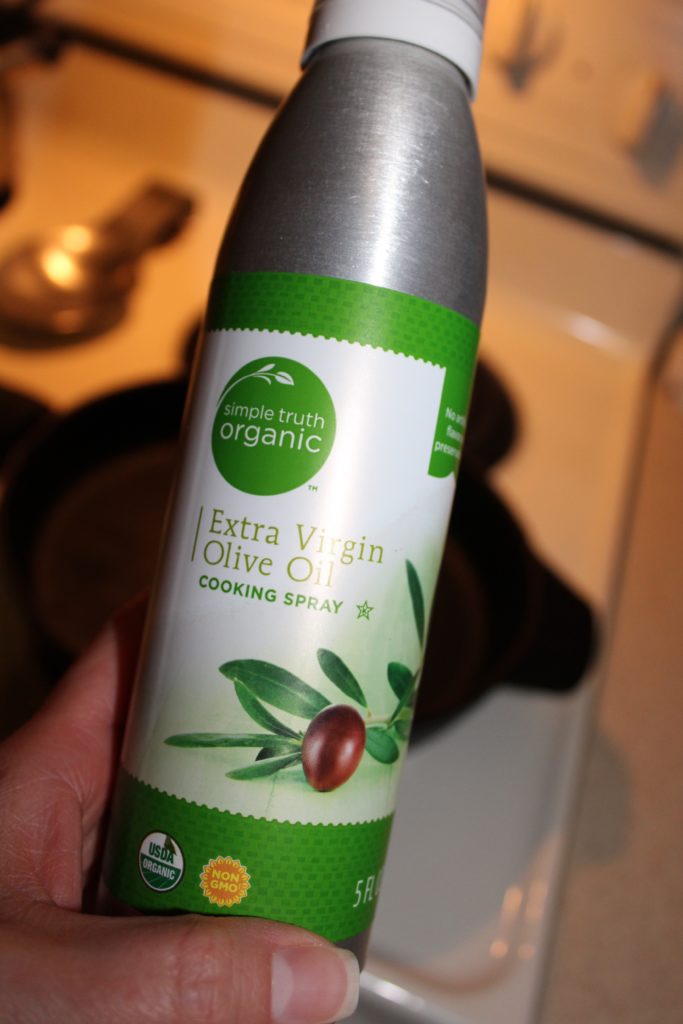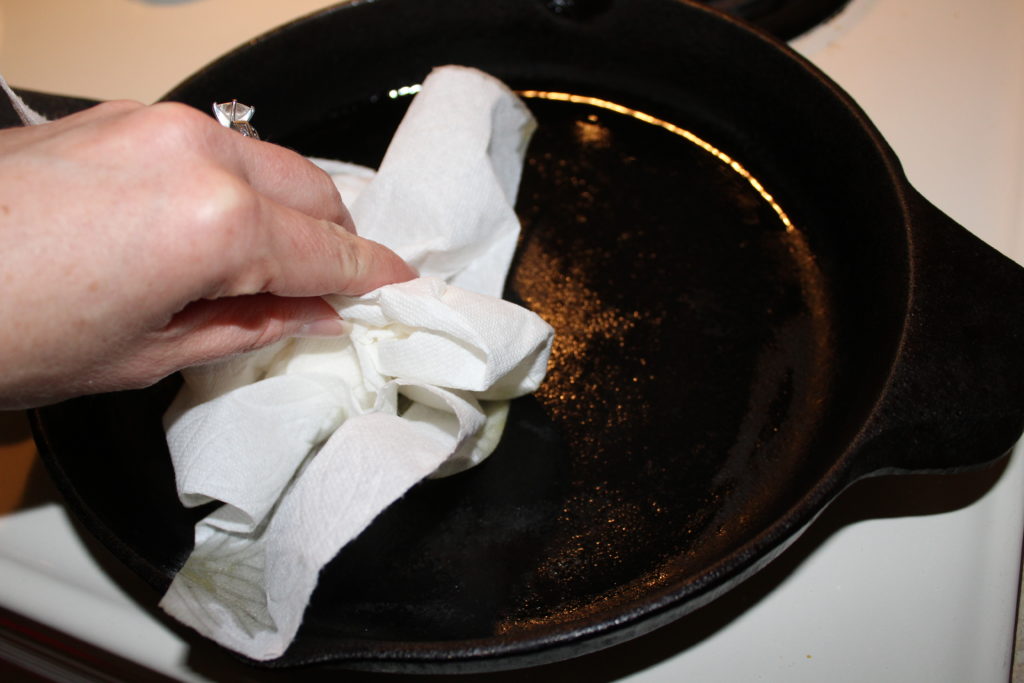 Then let the pan cool on the stove top before putting it away.  Now it will be all ready for the next time you need it!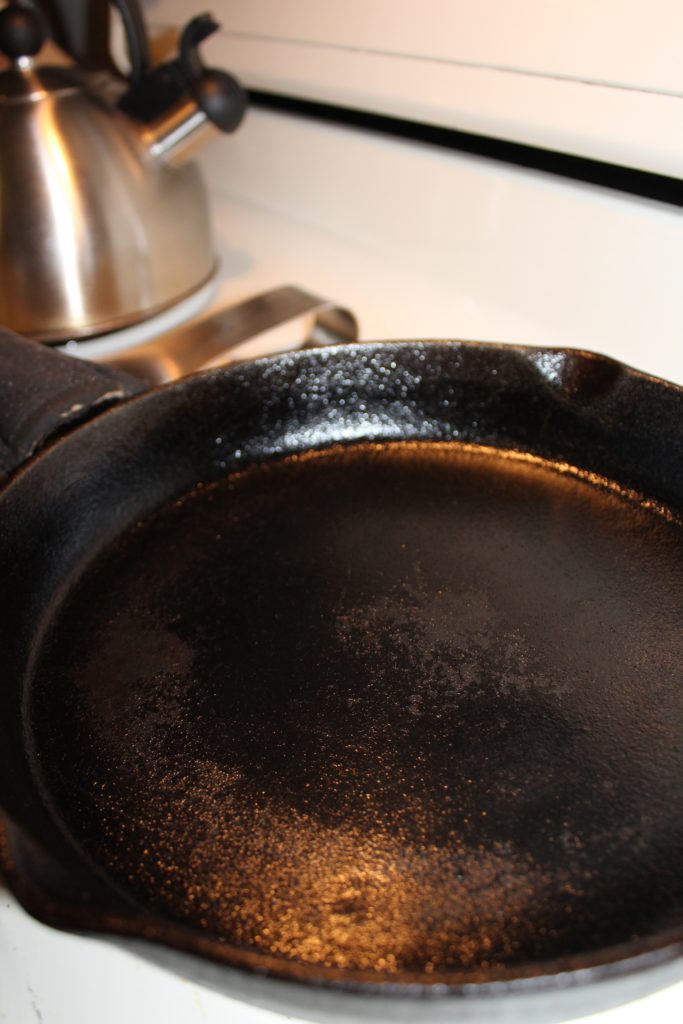 Just for fun here are some benefits of using a cast iron pan:
Cast-iron pots and pans aren't coated with synthetic (and potentially harmful) materials.
Cooking with cast iron pans can help boost your iron intake.
Cast iron cookware retains heat and stays hotter much better than other cookware.
I love how you can used them on your stove top and then put them right in the oven.
They last longer and get more seasoned the longer you use them!
**I would love if you would join my new Friday link-up party!