This post contains my affiliate links.  Thanks for your support!
I took these photos going to church last Sunday.  I love this dress that I found at ThredUp.  That has definitely become my favorite online resale place to shop!  This dress is great because in the winter I can pair it with boots and a sweater, and in the summer I can wear it with sandals and a crop short sleeve sweater.  To bring up the neck line of the dress so that it would be more modest I wore a Halftee tank underneath.  A Halftee is great when you don't want the bulk and length of a full tank top underneath.  I wore a Halftee all the time when nursing but I thought it would also be perfect with this dress.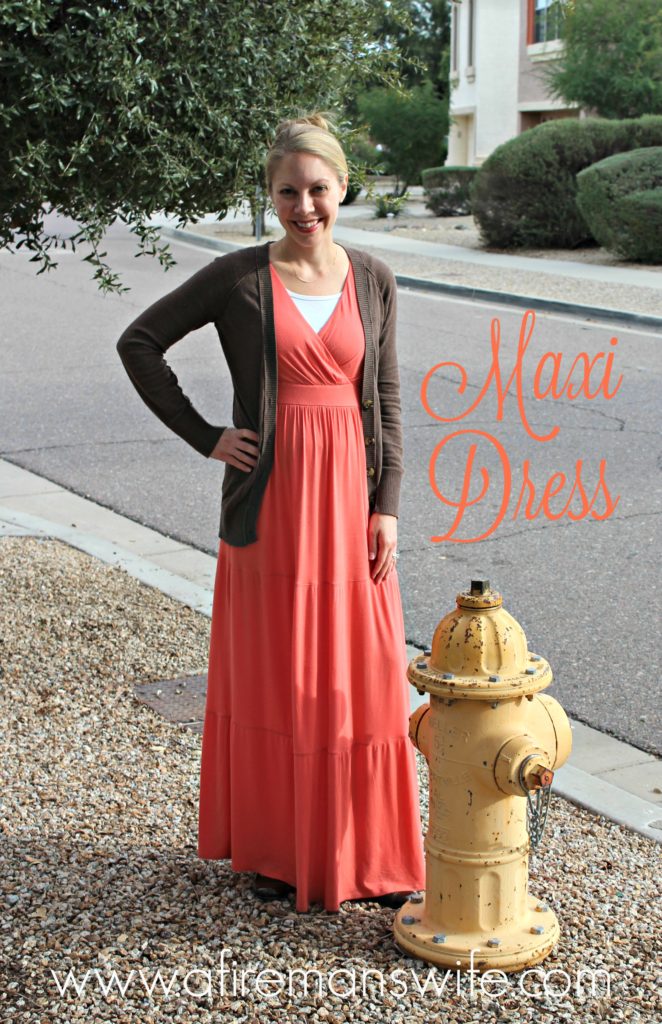 How appropriate that we have a fire hydrant right in our front yard.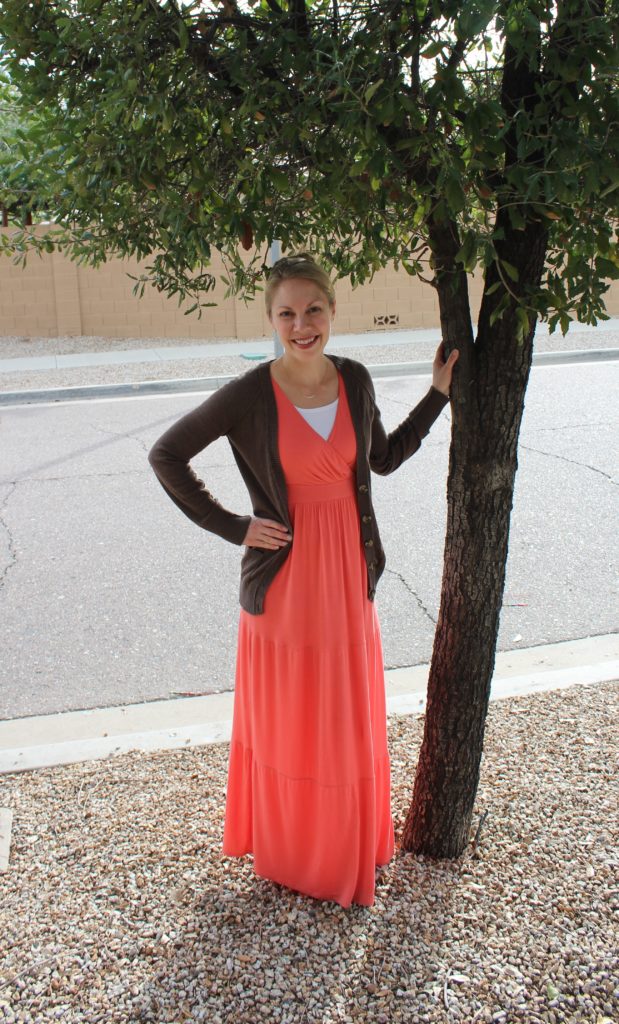 So in honor of my  old Chi Omega days I thought this owl (Hoot) flexi hair clip from Lilla Rose went perfect with the brown sweater.  I am wearing the large size flexi in the messy up. (Also, the Lilla Rose special for the month for January is a free mini (xxs) flexi clip of your choice with any order of $50 or more!)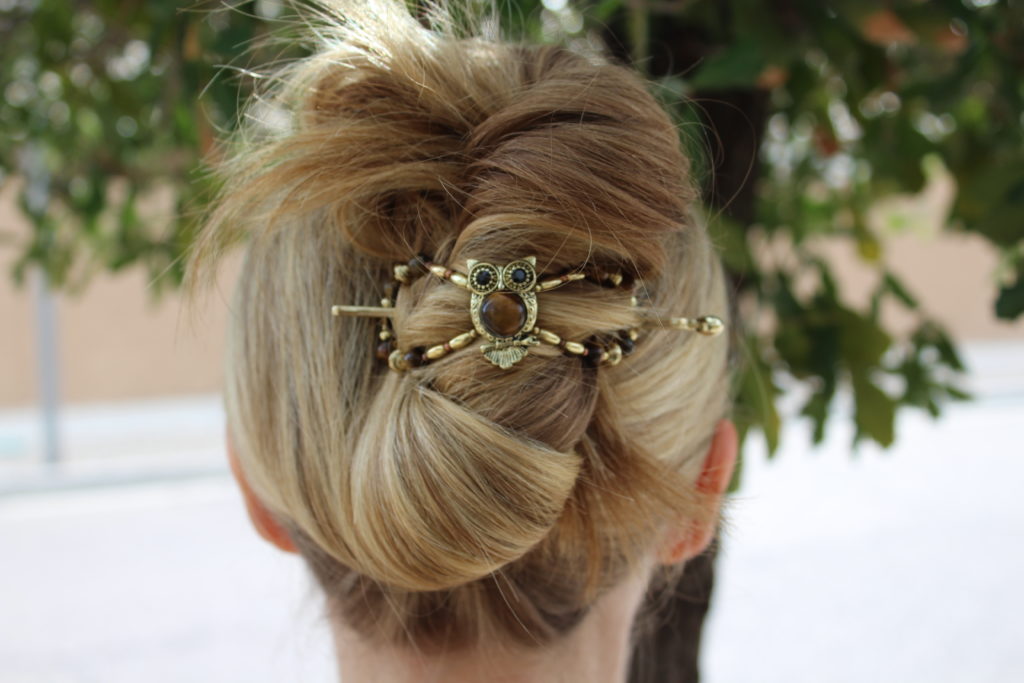 And because I just couldn't resist.  My son wanted his picture by the fire hydrant too!
I hope everyone has a great week!
What I Wore
Dress: ThredUp
Sweater: Target
White Halftee Tank Top: Amazon
Owl (Hoot) Flexi Hair Clip- Lilla Rose