We are totally stay at home type New Years Eve people.  We love not having to drive anywhere and we just have fun making our own memories and traditions at home.  Being the holiday lover that I am, this does not by any means mean that we ignore the night!  Some years my fireman is working so it is just me and the kids, some years we have friends or my mom over, some years it is just us, but we always try to make it a fun party for both us and the kids!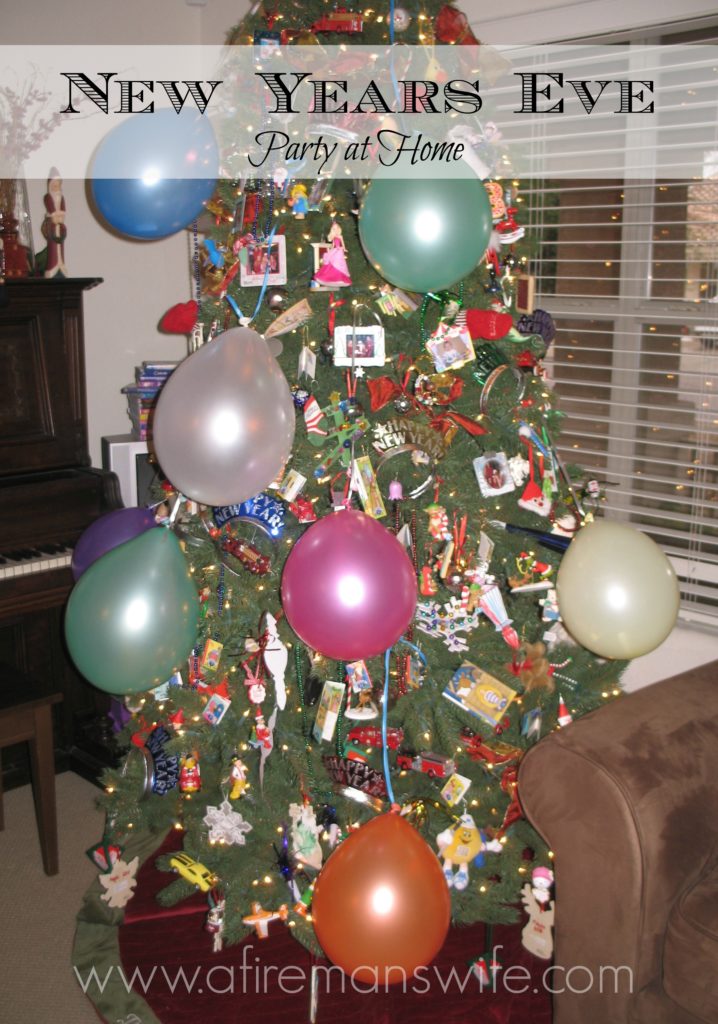 So one of my favorite New Years Eve traditions is to make a New Years Tree.  Ideally the best thing to do would be to take off all your Christmas ornaments and decorate it up with balloons, beads, party hats, blow horns etc.  For me undoing all the ornaments is at least a two day pack up project and ornaments all over the dining room table, so that just doesn't happen around here until the week after New Years!  So on New Years Eve morning I just go ahead and put it all right over the ornaments.  This is especially fun if we are having friends over.  The kids all love finding the hats, beads, and horns etc. and pulling them all off the tree.  One year when we had friends over I put little jokes on pieces of paper, rolled them up, and put one joke in every balloon.  Then I blew up the balloons and tied them to the tree with ribbon.   I did all this earlier in the day.  Then at the party the kids had to pop the balloons to get the joke to read.  You could also add New Years wishes, money, or confetti to the balloons.  The kids loved doing this and it was fun for the whole crowd!  My daughter has a joke book where I got some of the ideas, or I am sure you can find some good clean jokes online.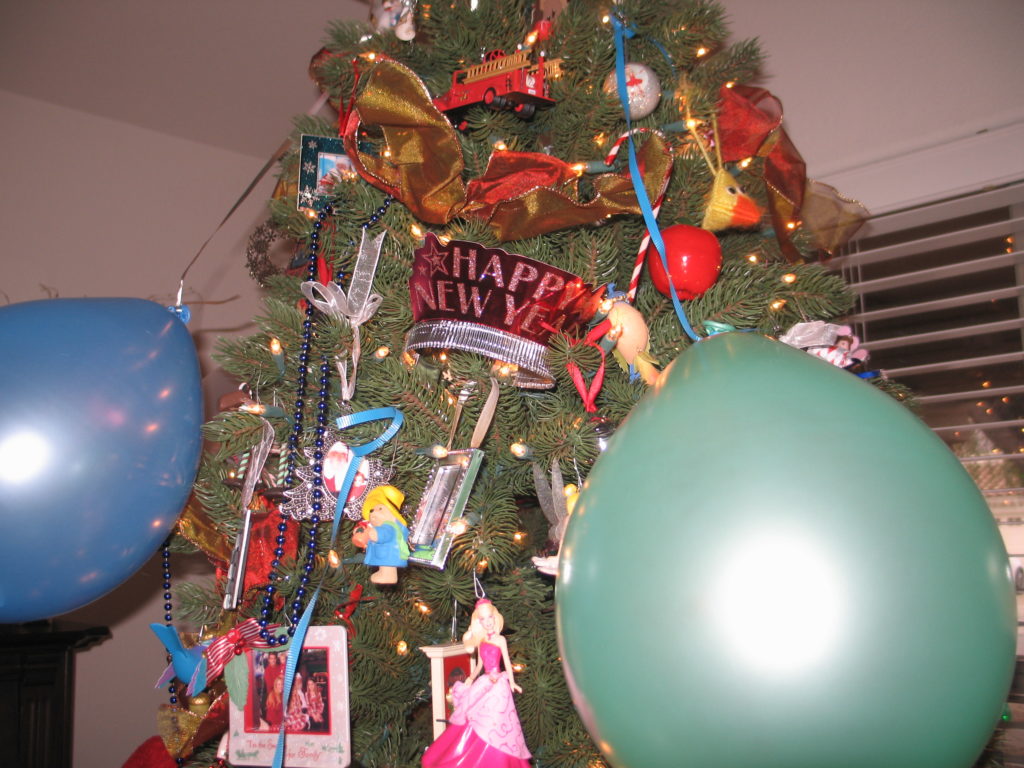 Whether it is just us or a crowd, I always get a table cloth and New Years plates and napkins to make it festive.  All that stuff you can get for cheap at the Party Store or Walmart.  Don't forget your sparkling cider!  I have a little tree that sits on my kitchen table for the Christmas season and that one is easy to remove the ornaments before it gets decorated for New Years.  Those little stick on mustaches that you see on the table below are also a hit with the kids.
Here are a few things that I just picked up the other day for this years New Years Eve tree and decorations.  The beads and the book I had, but the other stuff usually needs to be replaced every year.  I found the fun photo booth props at Walmart!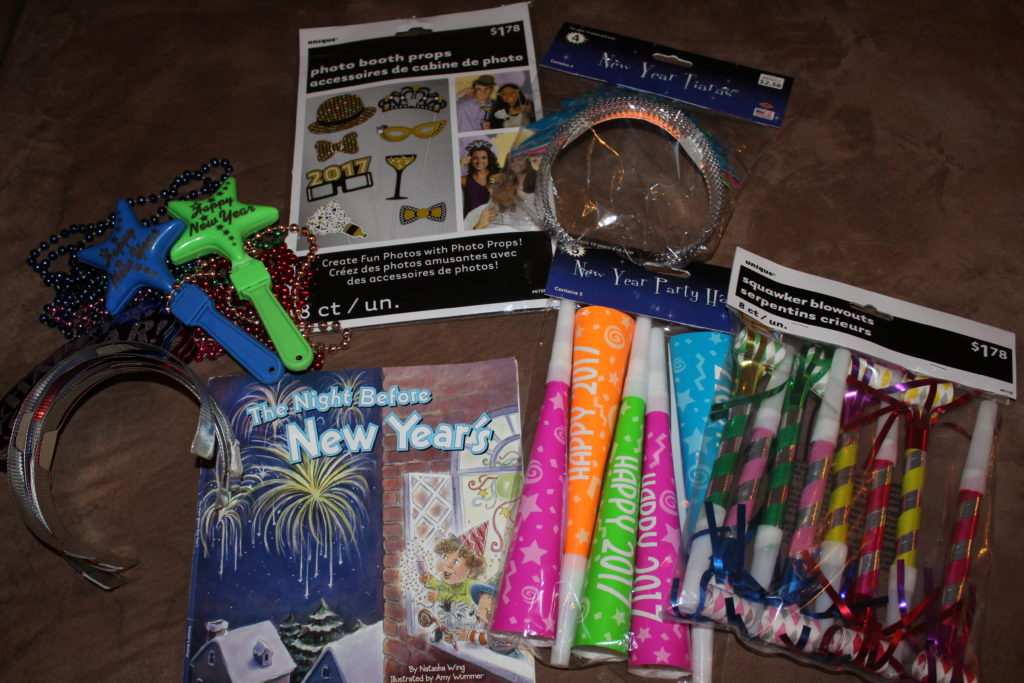 Most every year, meaning the years that my fireman is home, we get some sparklers and fireworks to set off out front.  We usually break it up throughout the night and go out front for fireworks about 3 separate times.  It is fun because our neighbors across the street and next door are also doing the same thing throughout the night so we get to see lots of little firework shows.  The rest of the night is filled with eating, fun with friends, or if it is just our family lots of games!  For the little ones, or if friends are only staying until 8 or 9, we will do a "mock" countdown to New Years so everyone can be apart to the celebration and noise!  We usually have more fun with our "mock" celebration then the real one because we can all be super loud and crazy and pop balloons.  My girls are at the point where they will usually make it to midnight, but we are all so tired at that point, and it ends up being a quick quiet celebration, so we don't wake the boys, and then it is off to bed!
I hope that gives you some fun stay at home party ideas!  Wishing you all a Happy New Year!