When I was little I remember my mom and Grandma making these cute little candy cane reindeers.  They are so simple but they can add such a fun touch to your tree, gift, or they make a cute centerpiece!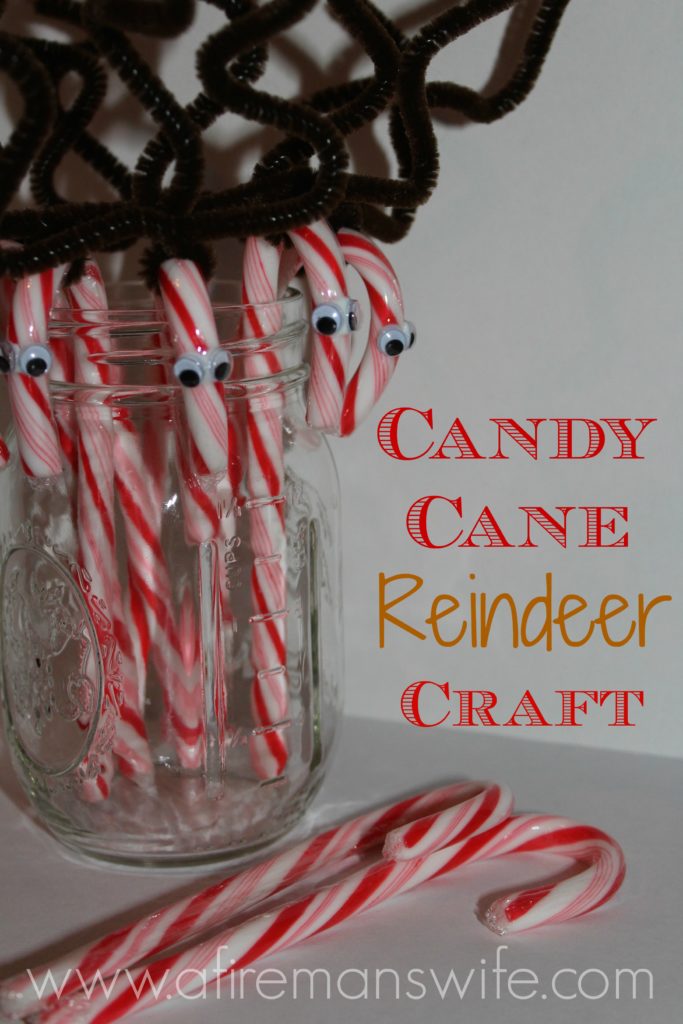 You will need candy canes, brown pipe cleaners, googly eyes, and craft glue.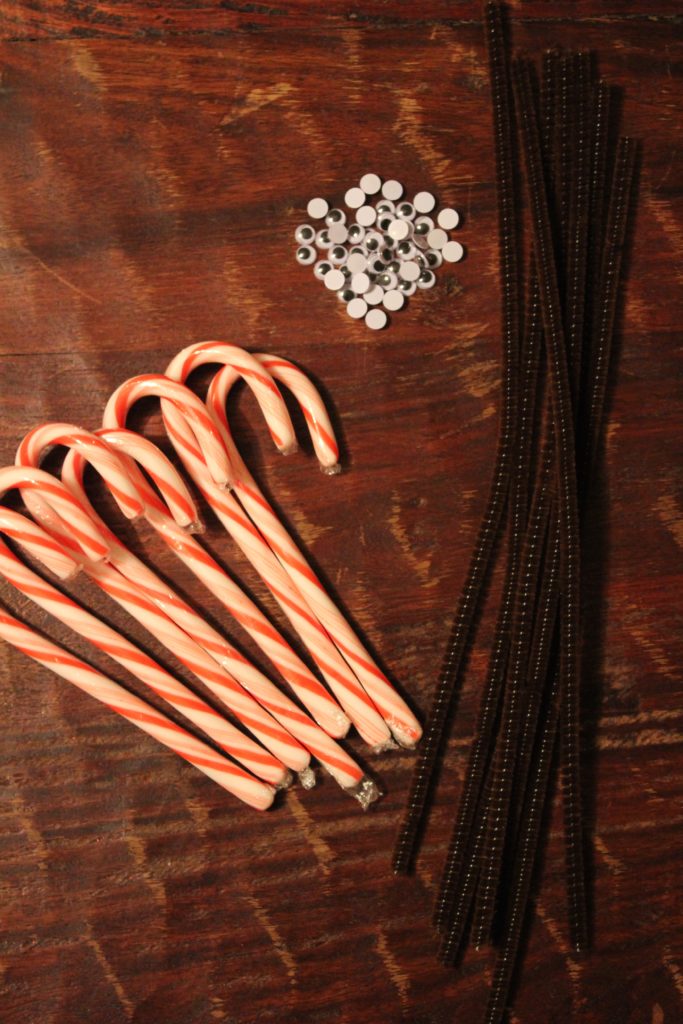 Take one pipe cleaner and make a V out of it.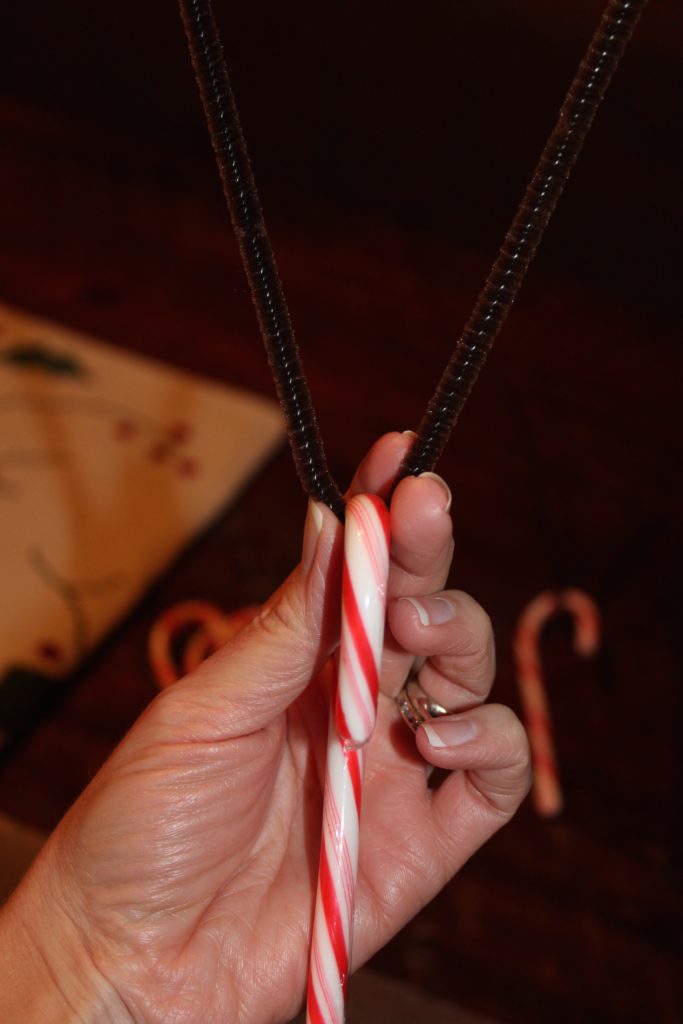 Twist it tightly a couple of times around and then shape your antlers.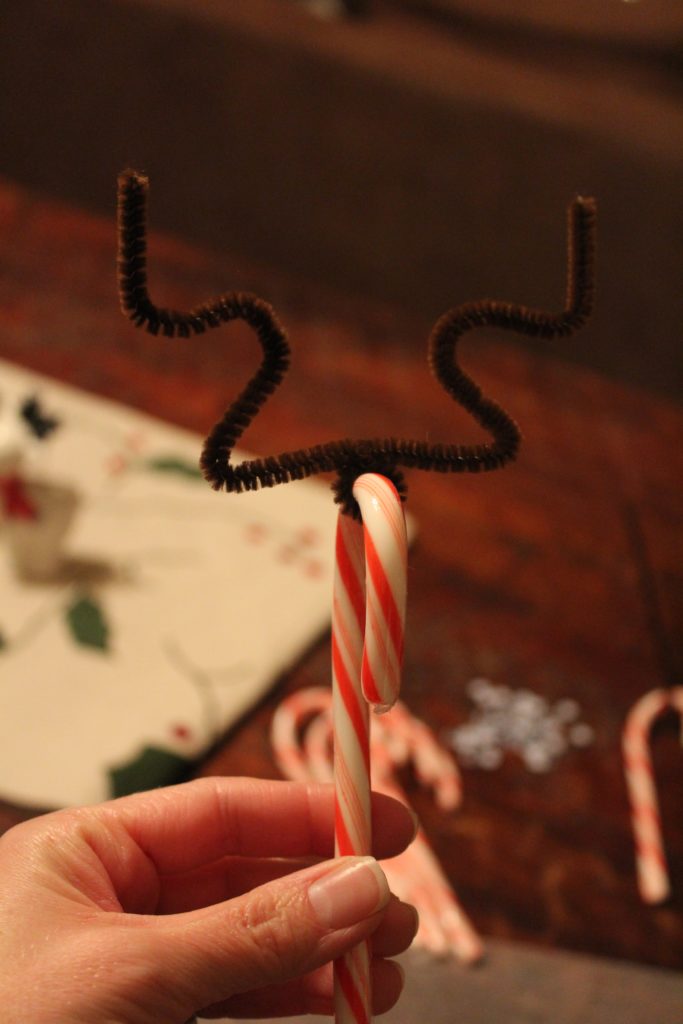 Then lay them down on wax paper.  I gently slide the antlers back a little so that they can stabilize the candy cane so it doesn't fall over.  This will make it so much easier when gluing your googly eyes on.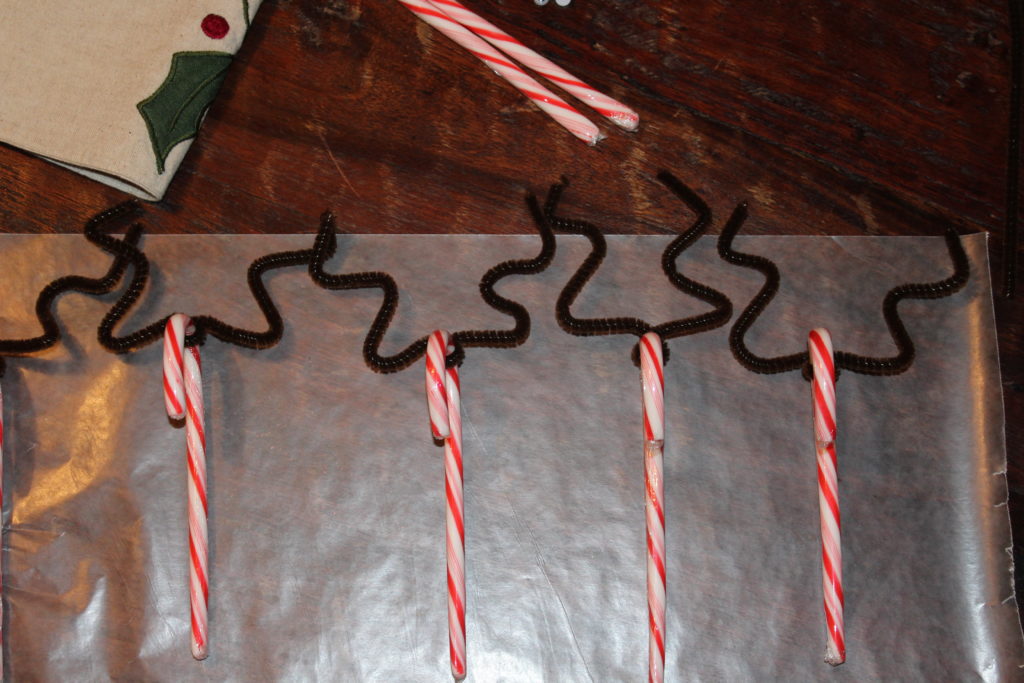 Take your glue and put one dot in the middle, big enough so you can glue on both eyes.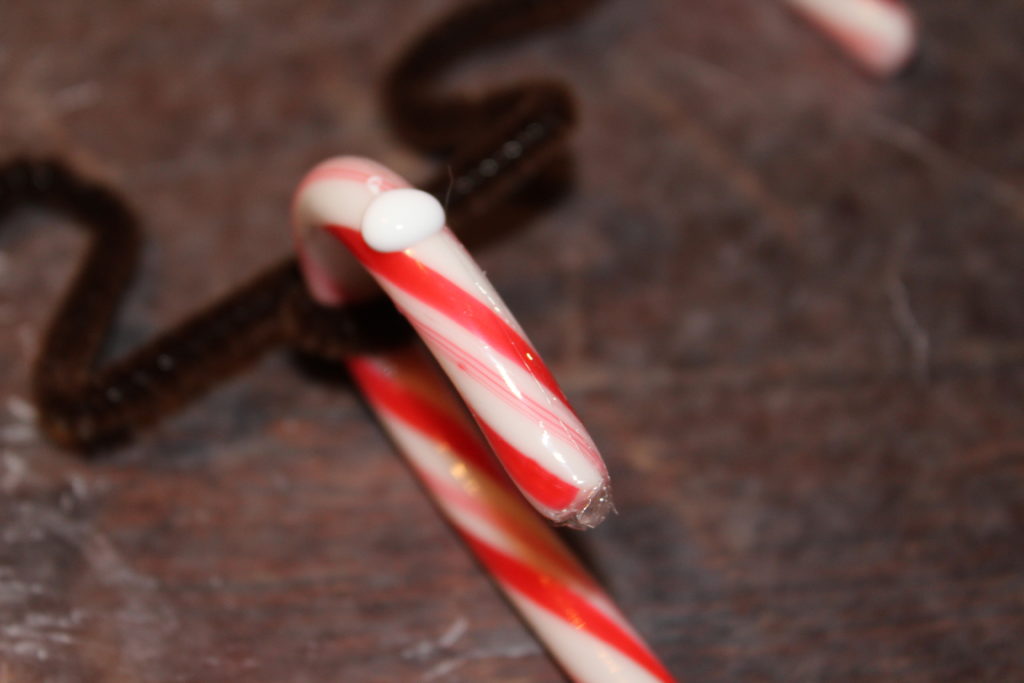 Then add your eyes and let them sit until they are dry.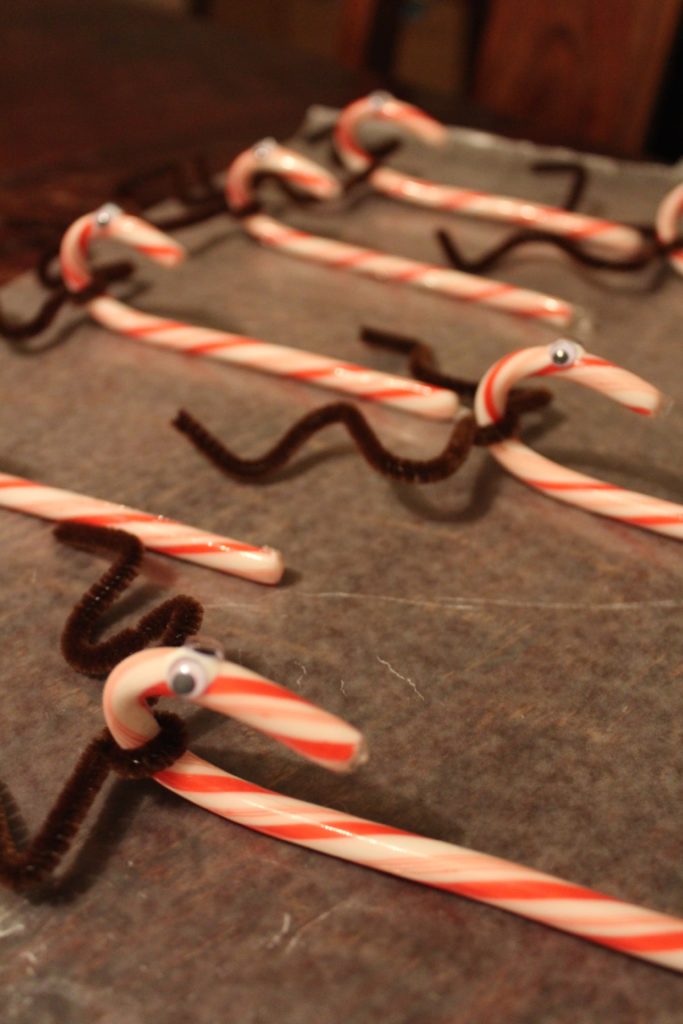 And that is it!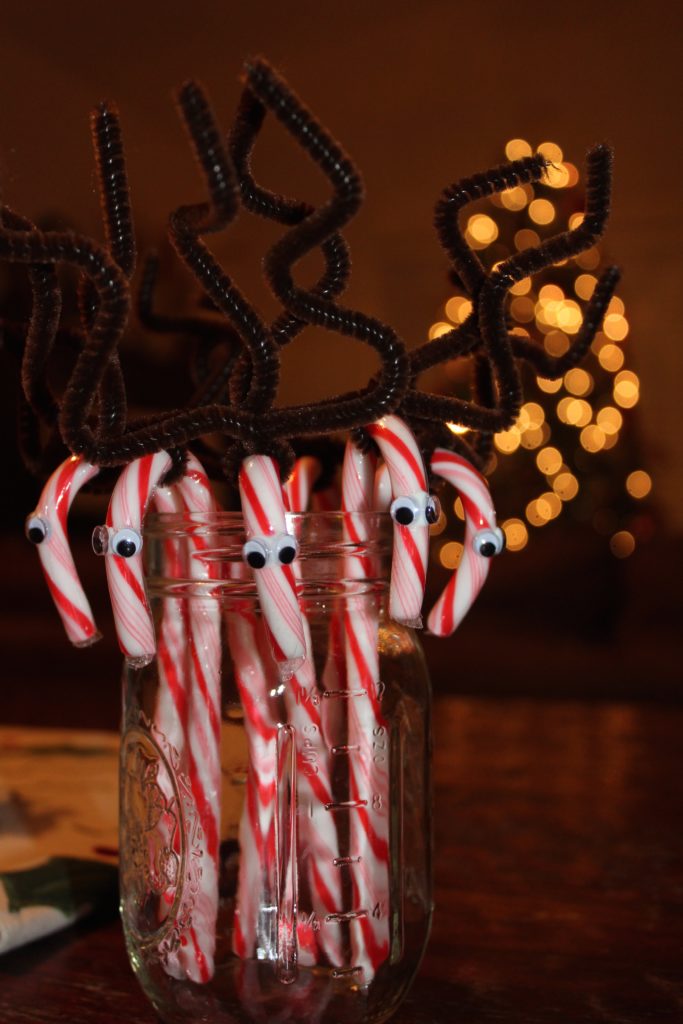 Looks cute in the tree.  Yes, I realize I have lots of fire trucks in my tree.  Casualty of being a fireman's wife.  🙂 
Also fun to hang off the side of a present.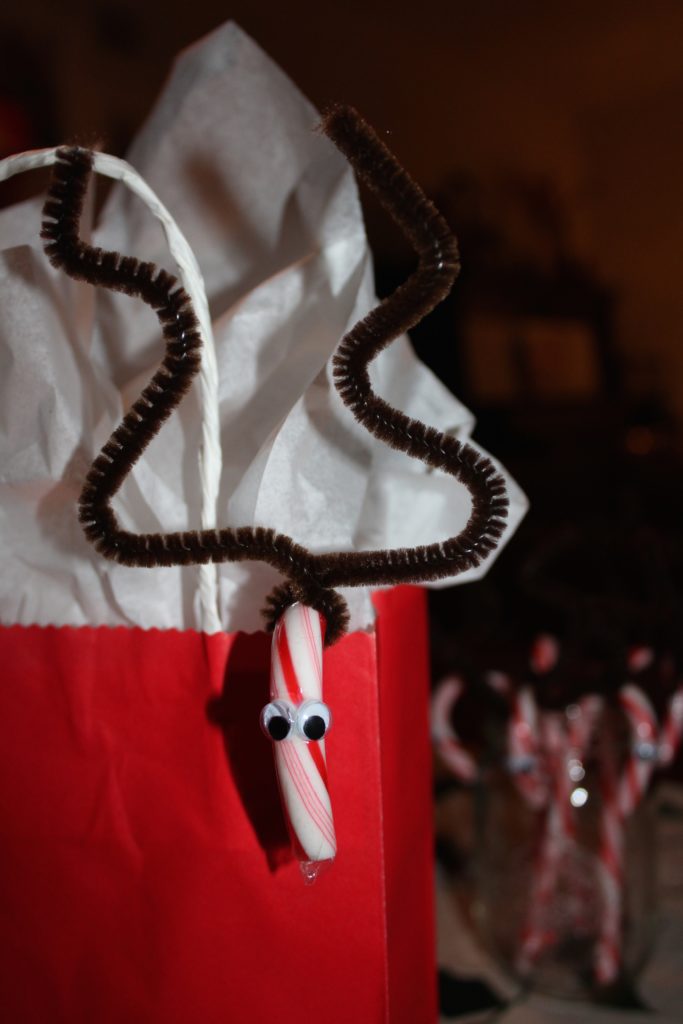 Happy Christmas crafting!!