About 4 or 5 years ago we started a new tradition.  As a family we were walking into Hobby Lobby in early November and they had a beautiful tree in the entry way that was decorated not with ornaments, but with beautiful fall decorations.  We all stopped to admire it and my husband said, "we have to do that!"  Being the holiday lover that I am, and since he was game to get the tree out early, the fall tree was born!  When my husband and I were first married, and until my oldest was on her second Christmas, we would always get a real tree.   We loved going to pick the tree out together, and the wonderful tree smell that would fill our house, but the tree would also get really dry as we liked to get it right after Thanksgiving, and the needles would get everywhere.  That was fine when we didn't have kids, but on my daughters second Christmas when she was now mobile, we decided it was time to get an artificial tree.  We got one of the pre-lit ones from Costco and we have loved it!  So now every November 1st, unless my husband is on shift at the station, the fall tree comes out.  He has actually tried to convince me to get it out in October but I really don't want it to be mistaken as a Halloween tree, that just doesn't seem right, and I'm sure our neighbors think we are crazy enough having "our tree" out on November 1st as it is!  We have it shining bright in our front window every night and in less you get close enough, from the street it would be hard to tell that it is decorated for fall.  We just go ahead and ROCK it anyway!
So that first year at Hobby Lobby we got a few things like garlands, and some pumpkins to get us started.  Being in November everything for fall was already on clearance.  Every year or two we go back to Hobby Lobby and add a few more items to our tree.  We have since added some corn and burlap in the form of pumpkins and a garland, and also a burlap tree skirt.  I just went to Joann and I told them the burlap I picked out was for a tree skirt and they knew exactly what size to cut it for.  It might have been three yards but after 4 kids my head just doesn't remember details anymore!
Here are some examples of items we use on our fall tree.  The pumpkins are all on little sticks and we just stick them right in the tree.  Along with the leaf garlands we have a few fall leaf bunches that can just be stuck in the tree too.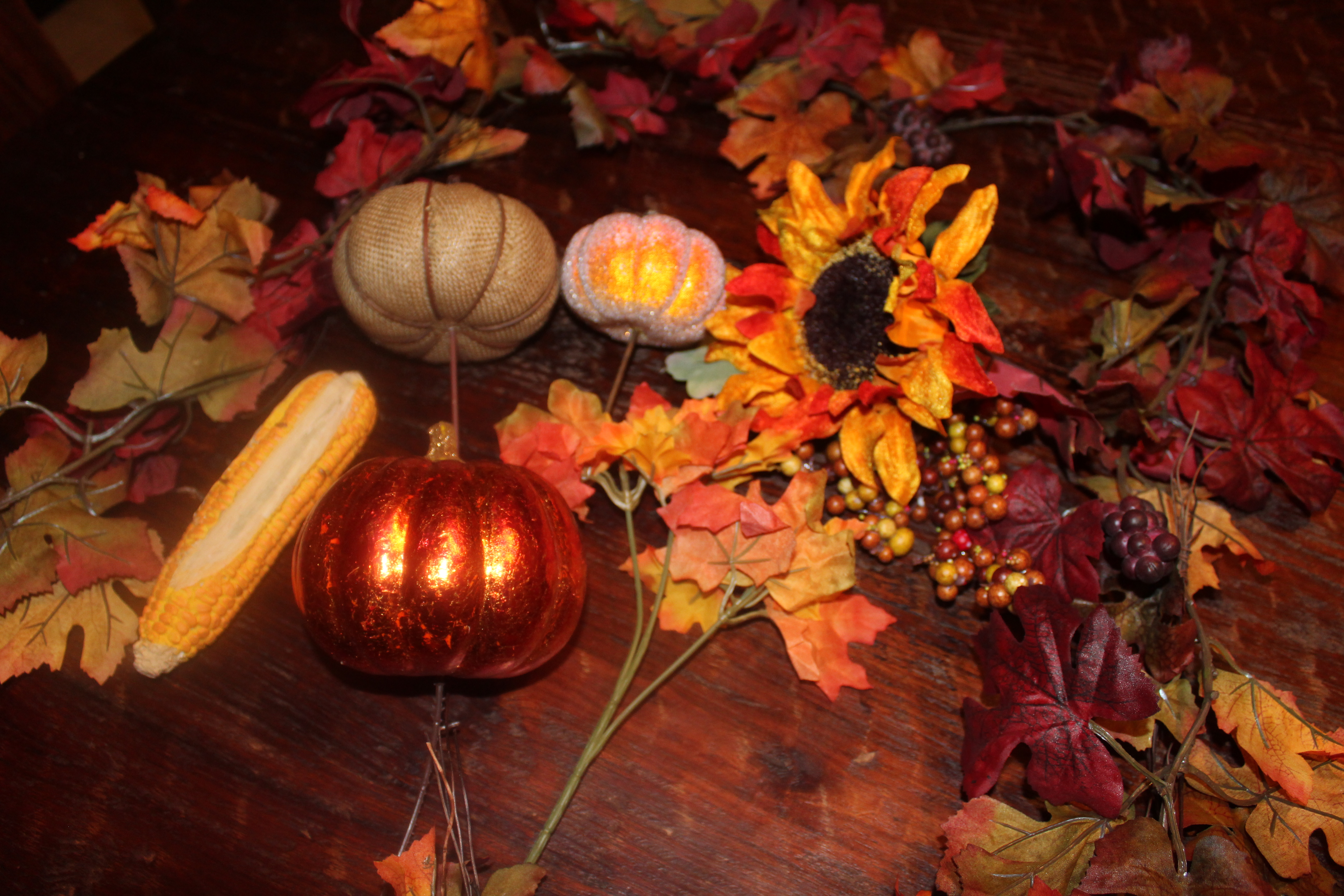 For the tree skirt I did not sew it or anything.  I just kind of drape it around the tree as best as I can.  The back side is against the wall so it does not need to be perfect.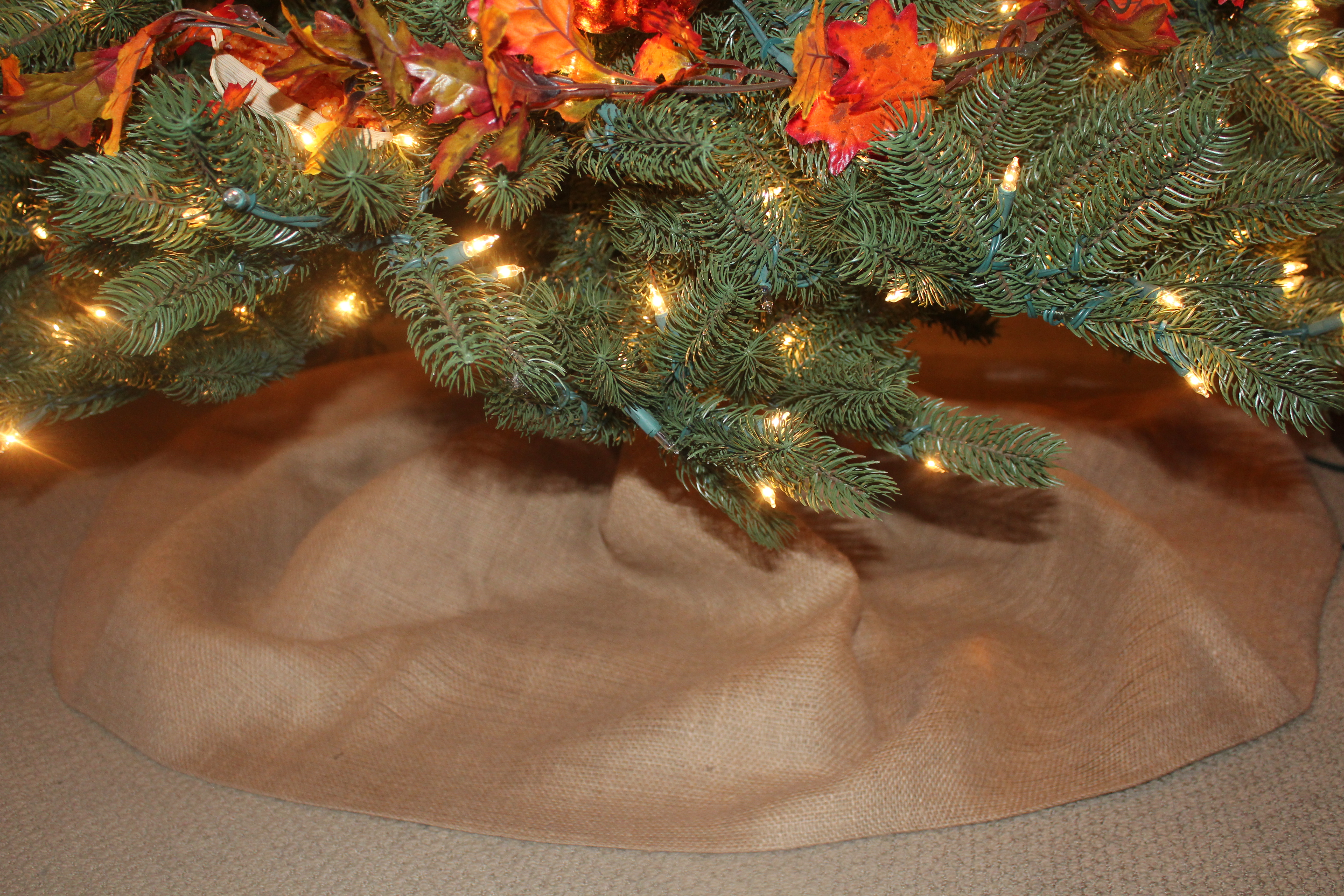 This year we got 4 of these sunflowers to add to our collection.  I think they are so beautiful on the tree!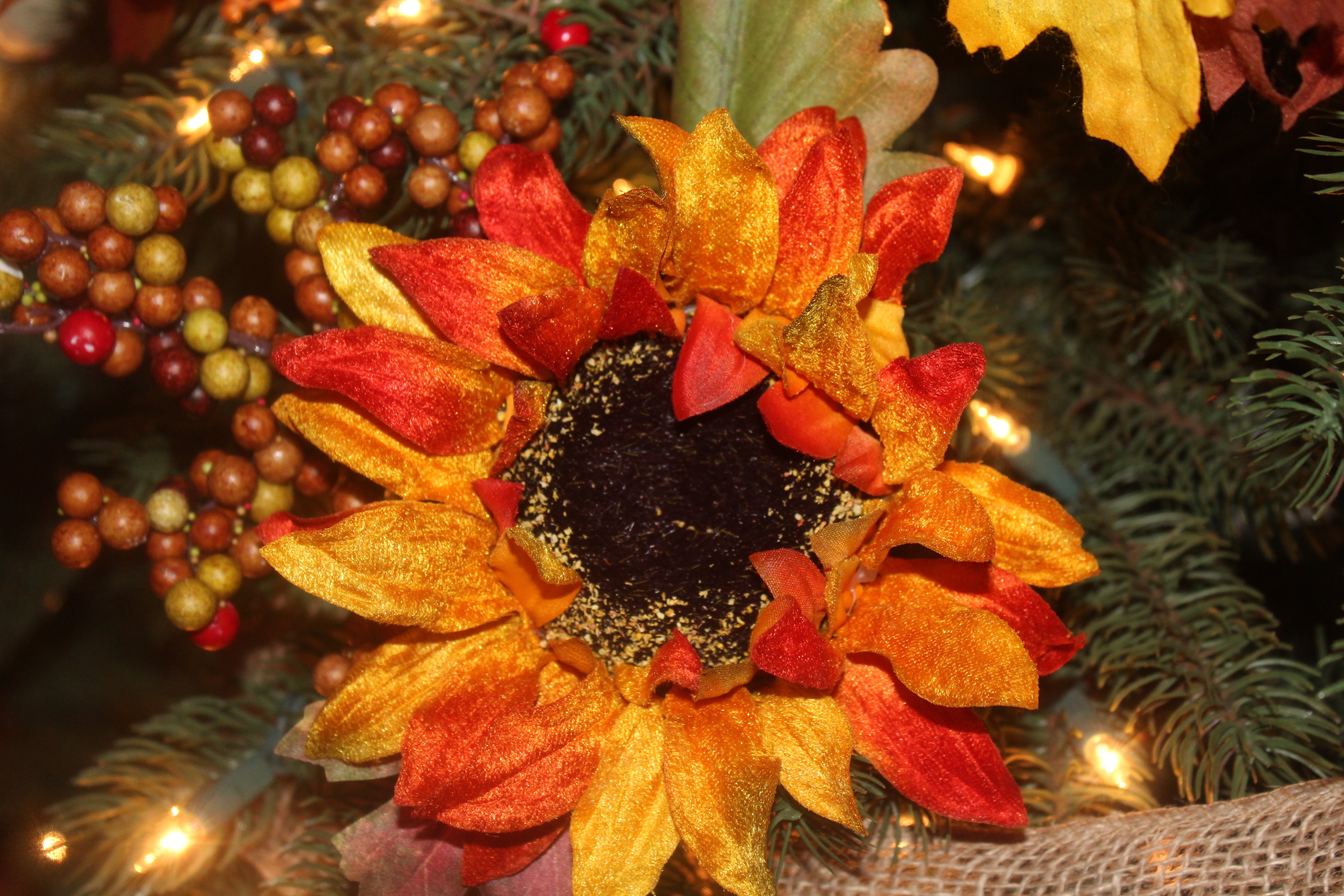 Here is our finished product!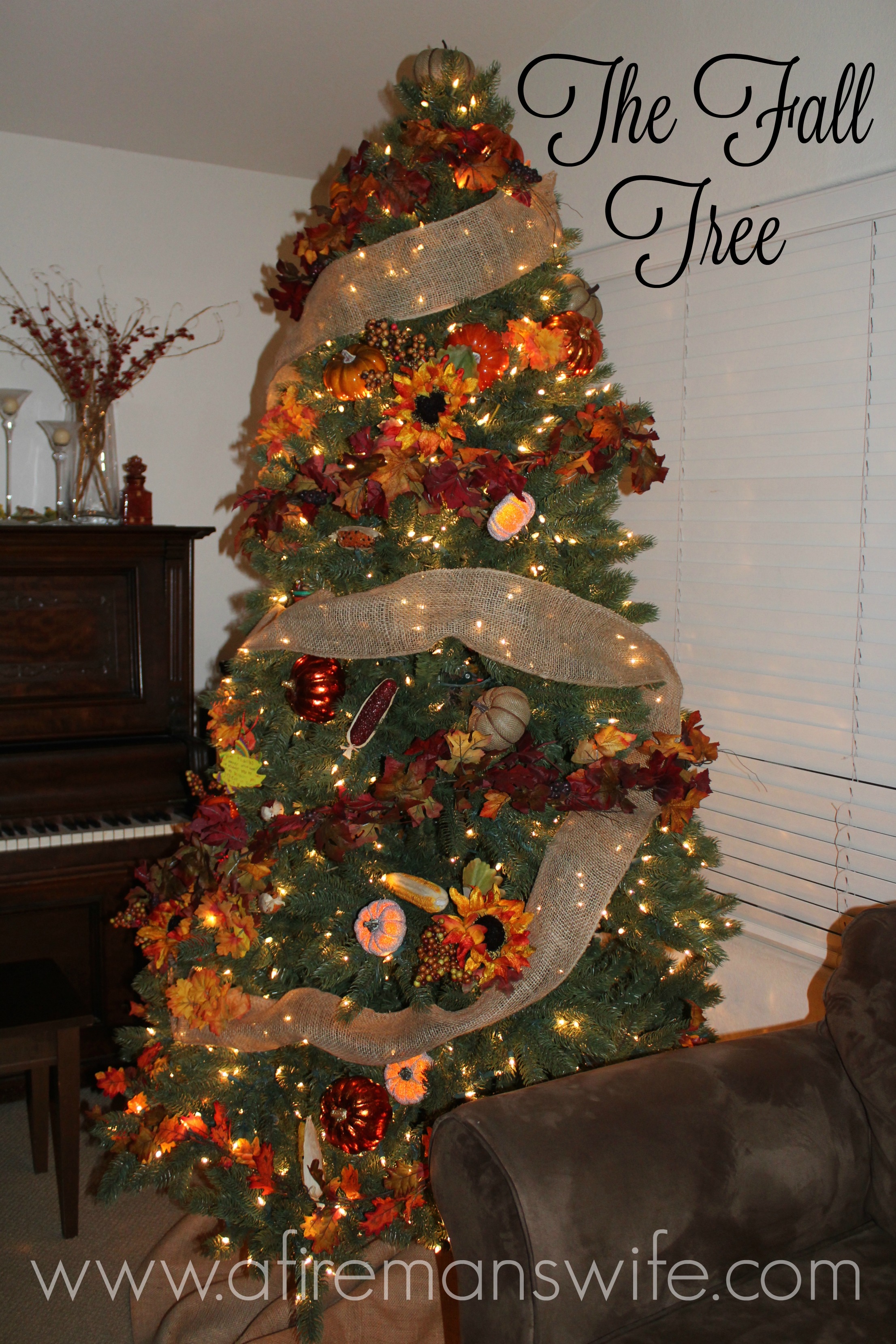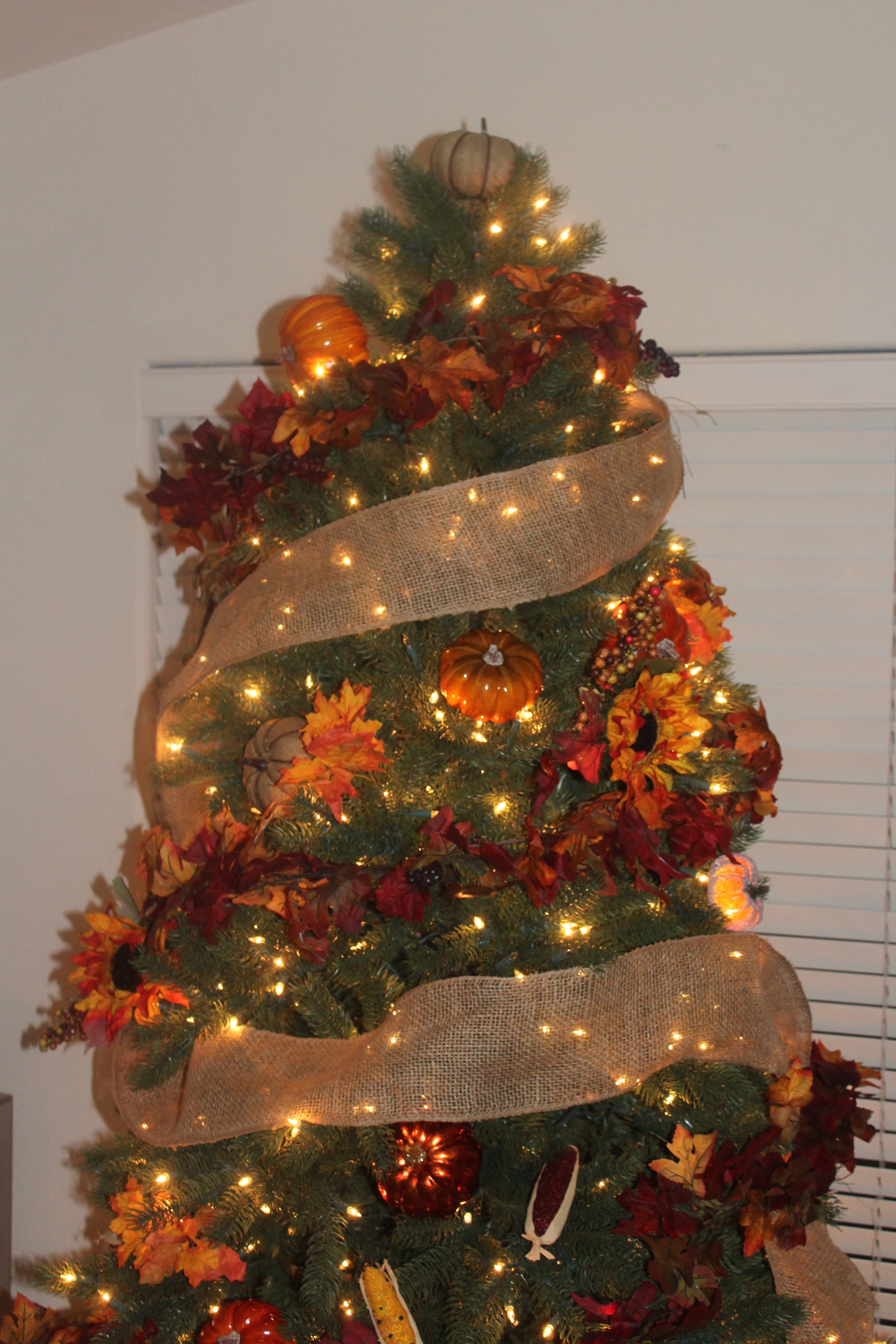 The kids look forward to this tradition now just as much as decorating the tree for Christmas.  Then right after Thanksgiving the nice part is that our tree is already up and we just transition it to Christmas!