This post contains affiliate links.  Thanks for your support!
Blessings on this week before Christmas!  Seriously, how did it sneak up so fast???  Last month we took our yearly family pictures so I wanted to share "what I wore" and share a few of the family pics!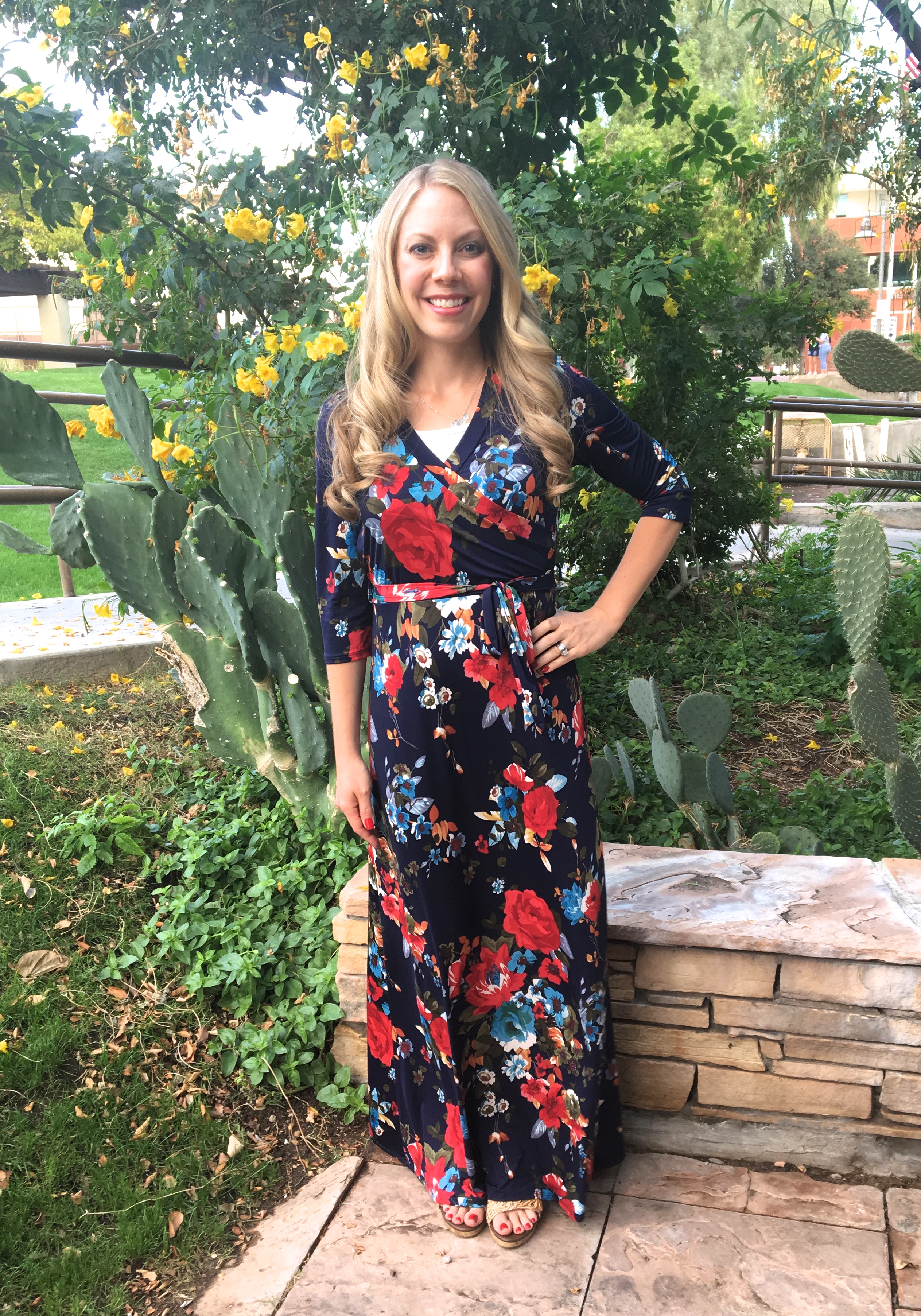 I found this dress on Groopdealz and I love the red and blue floral!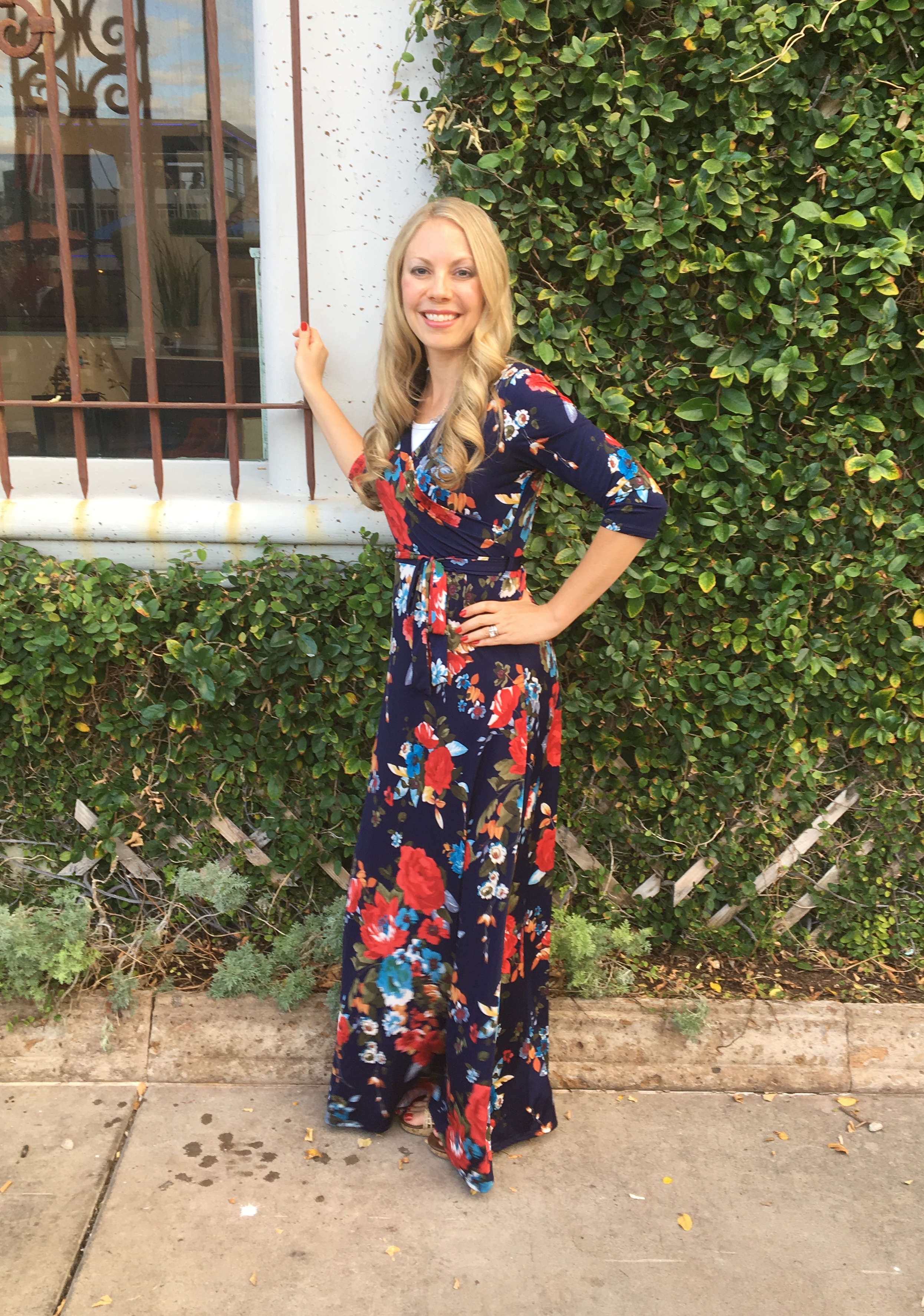 It is also sooo comfortable!  I wore a white Halftee tank top underneath to bring up the neck line a little.  If you have not tried a Halftee yet you totally need to.  They are great for layering when you don't want a full tank top and also very nursing friendly!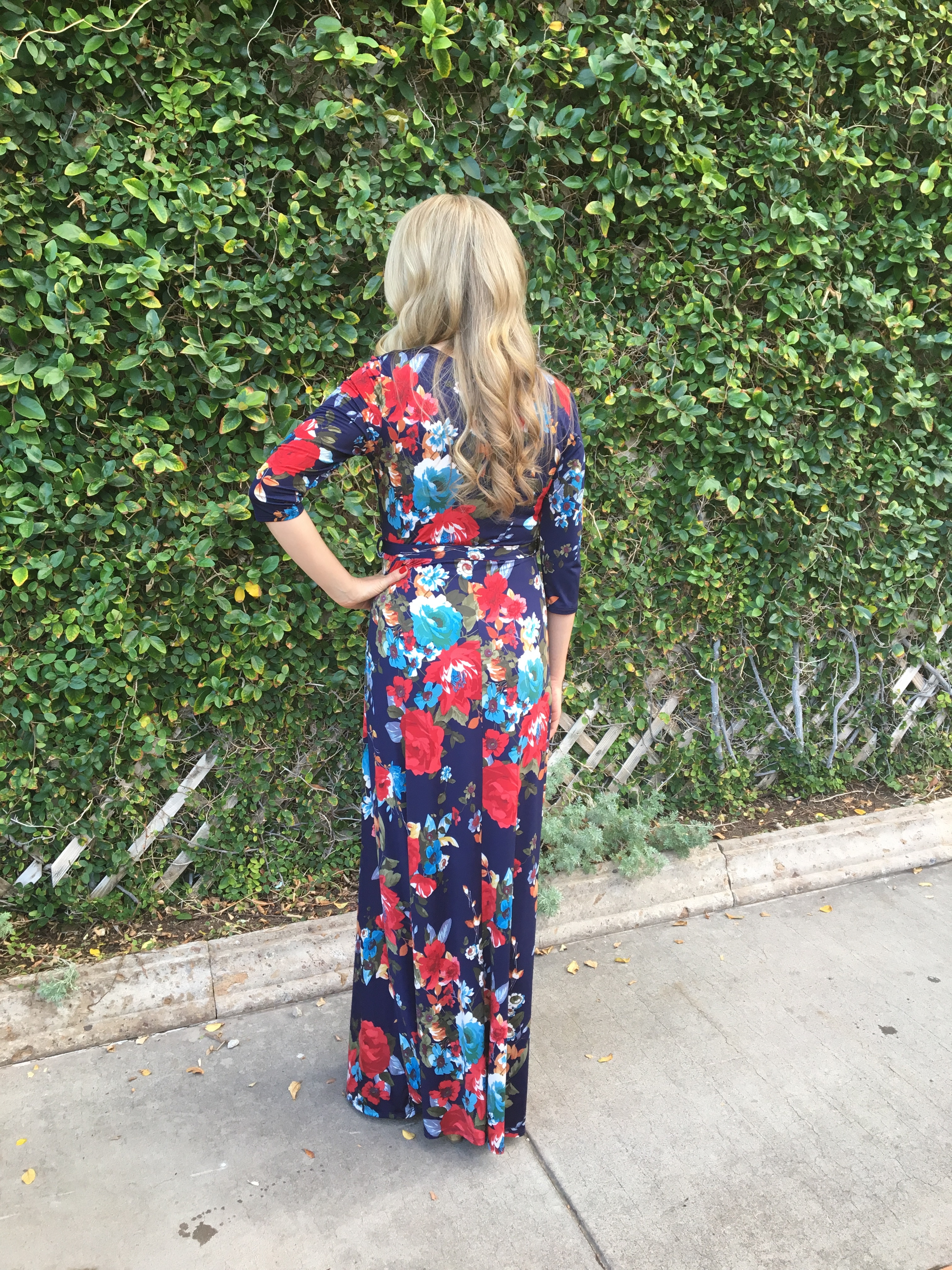 Every year we take our family photo shoot with my mom and sister's family.  Coordinating outfits and getting everyone "picture ready" is a lot of work but it is so worth it to have these memories to look back on.  The above pictures were just taken by my husband, but all the below ones are from the photographer.  If you are local to the Phoenix area Amanda does an amazing job!!  Somehow even with all the stress and uncooperative kids they always seem to turn out!  And the kids always respond to her so well so such a huge bonus!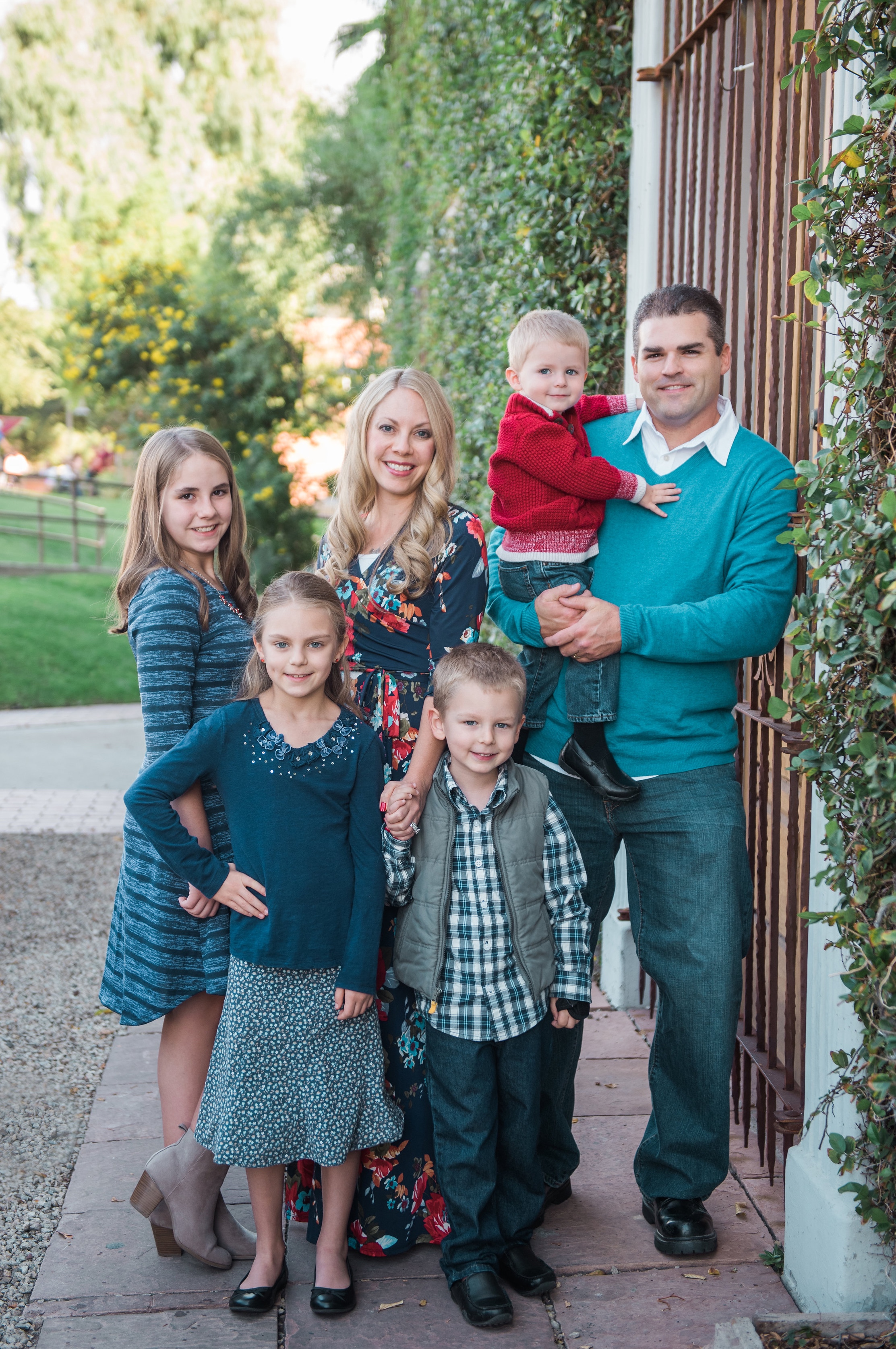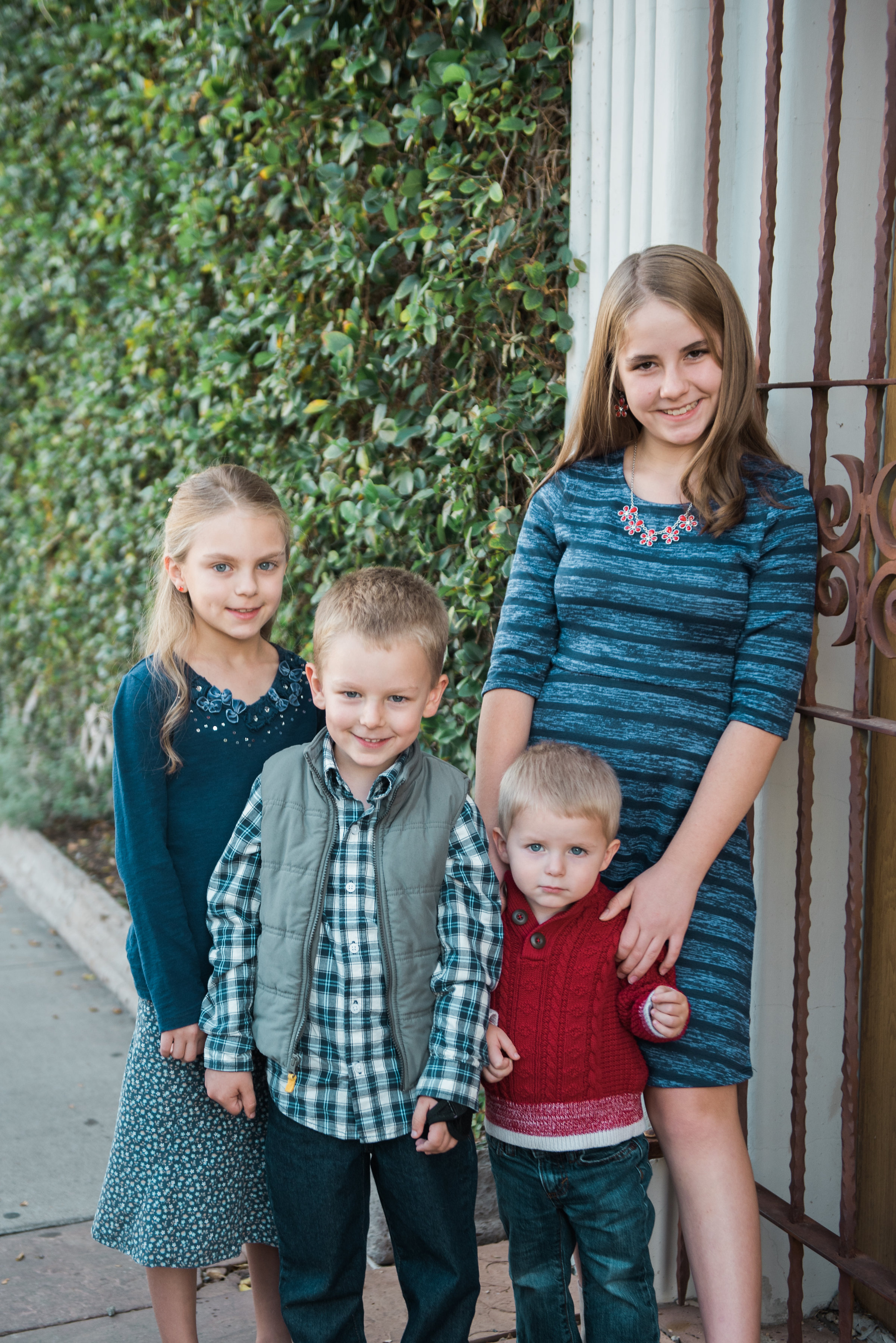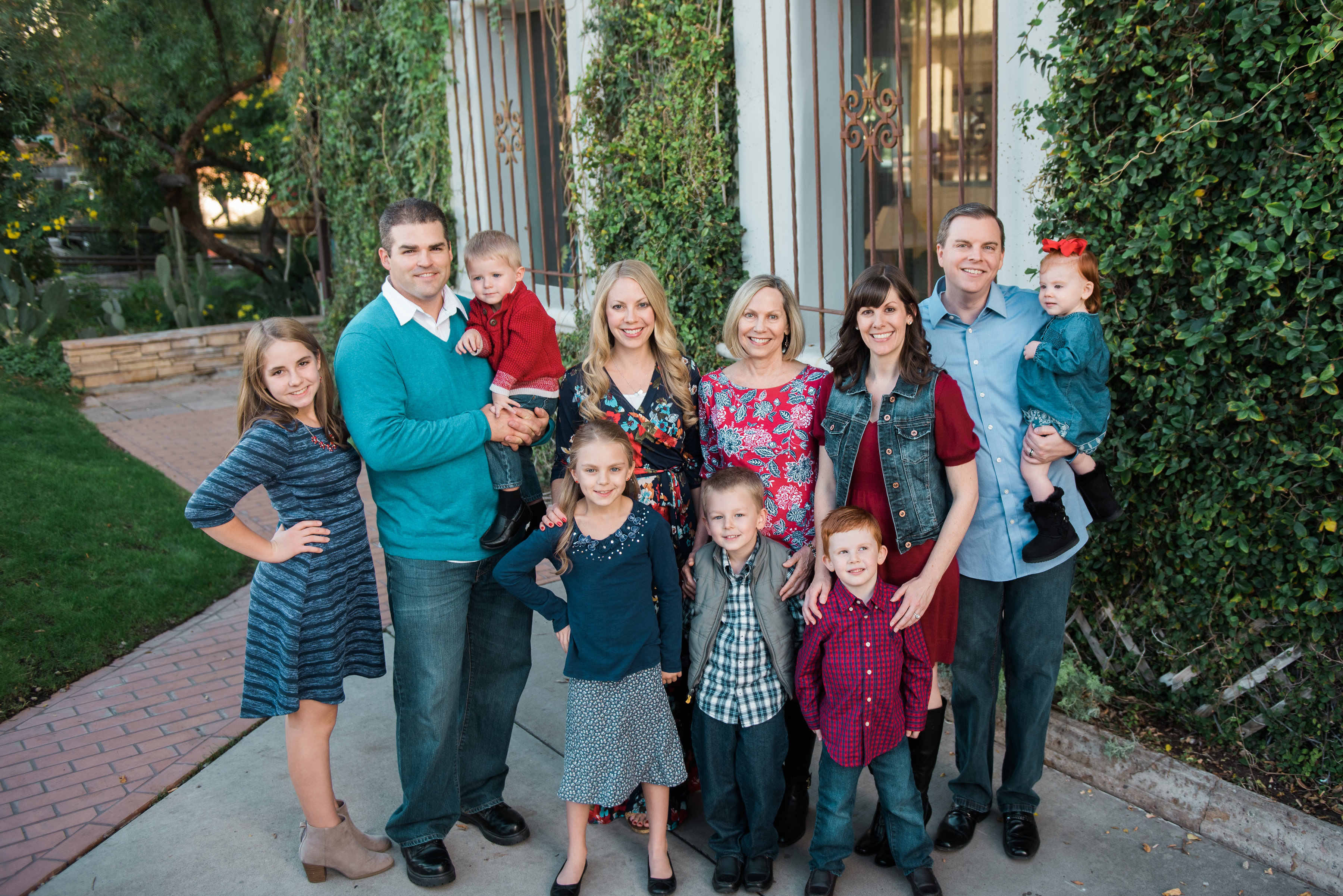 This was the best wall, or walls, for pictures!  It can be found in Old Town Scottsdale.
My sister, my mom and me!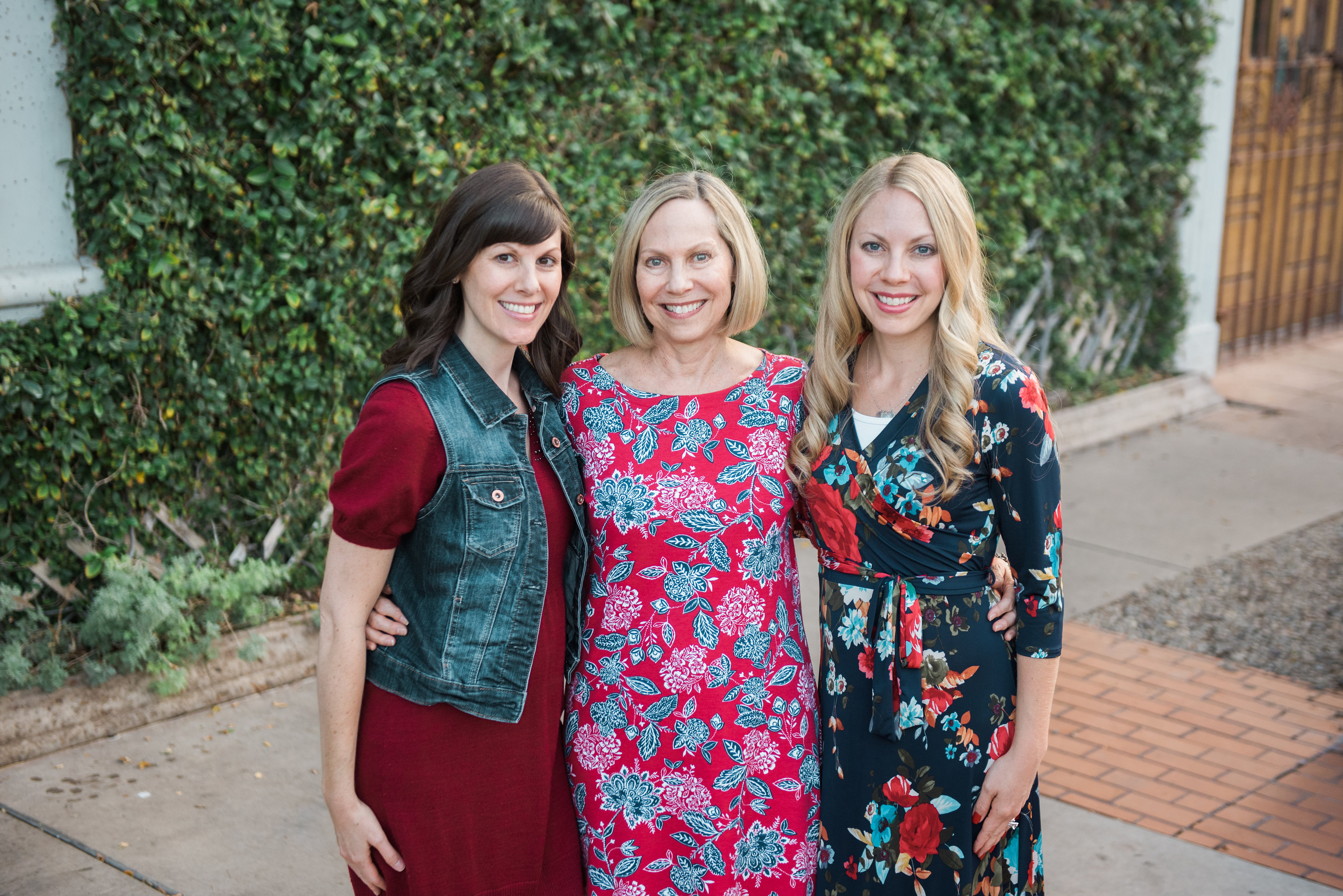 What I Wore
Dress- Groopdealz
White Halftee tank-top- Amazon
Shoes- Famous Footwear- a few years back
My older daughters dress- Walmart
My younger daughters outfit- ThredUp (sign up as a new customer under me and get $10 off your first order)
Both boys- Combo of Children's Place and resale