This post contains affiliate links.  Thanks for your support!
So I thought it would be fun to do an outfit post since it has been a long time!  I found this shirt at Walmart the other day and I loved the color and the sleeves. It has been so warm here still but I like how this outfit can still look "fall" without being too hot.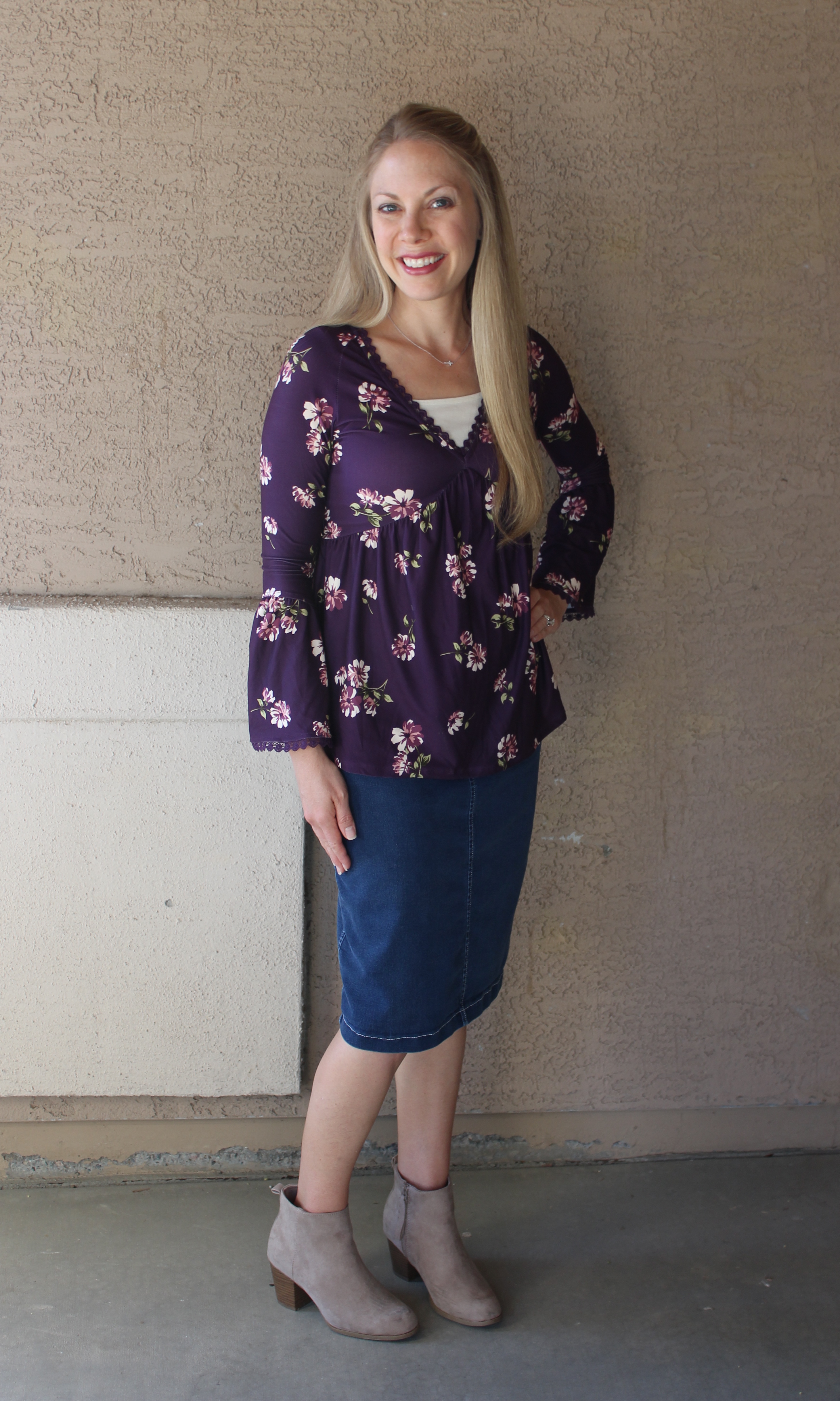 My skirt is from Kosher Casual and my shoes are from Old Navy.  I love this skirt how it has an elastic waist band…..so comfortable! 
I am wearing a mini (XXS) flexi clip in Violet.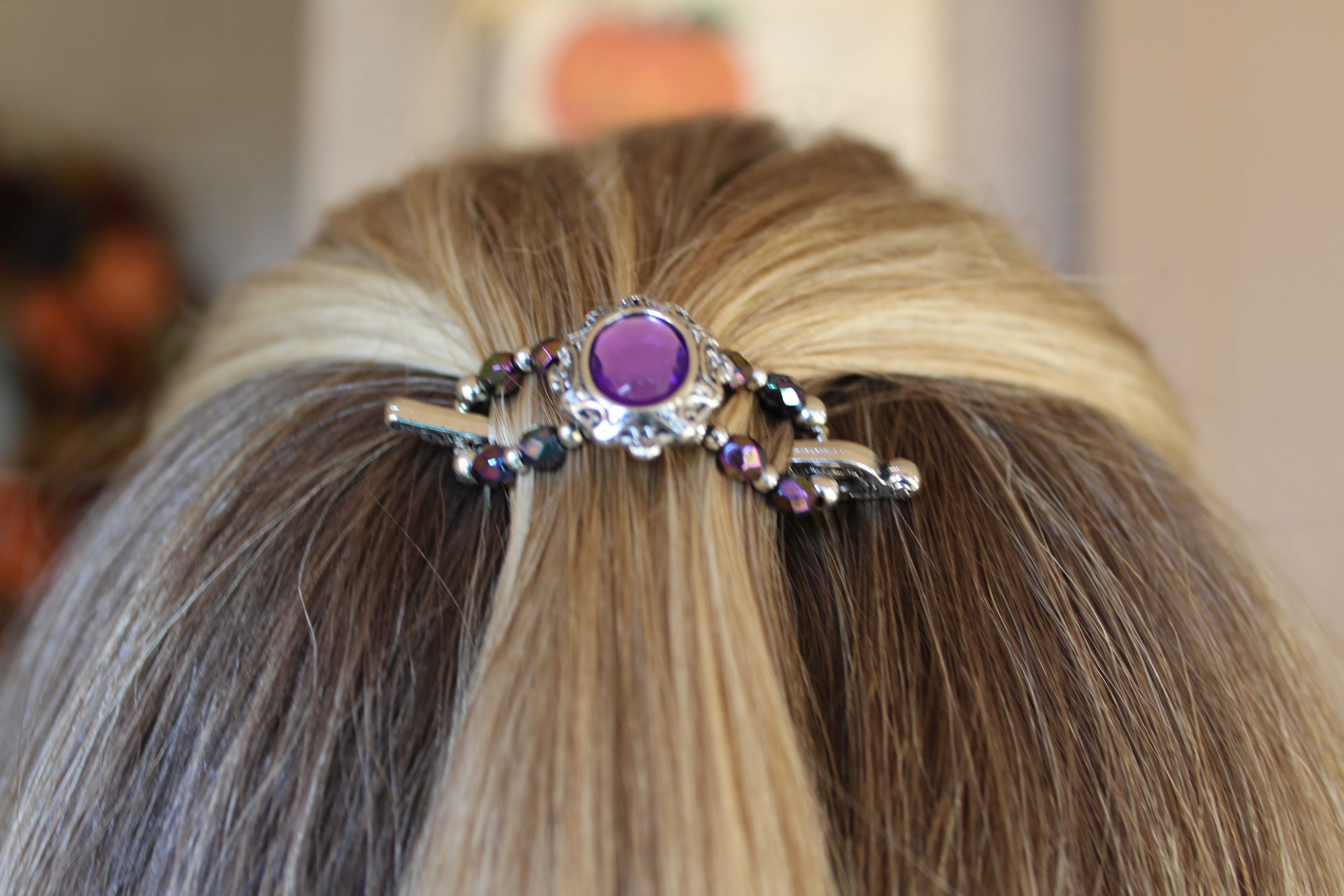 I love the purple in this clip!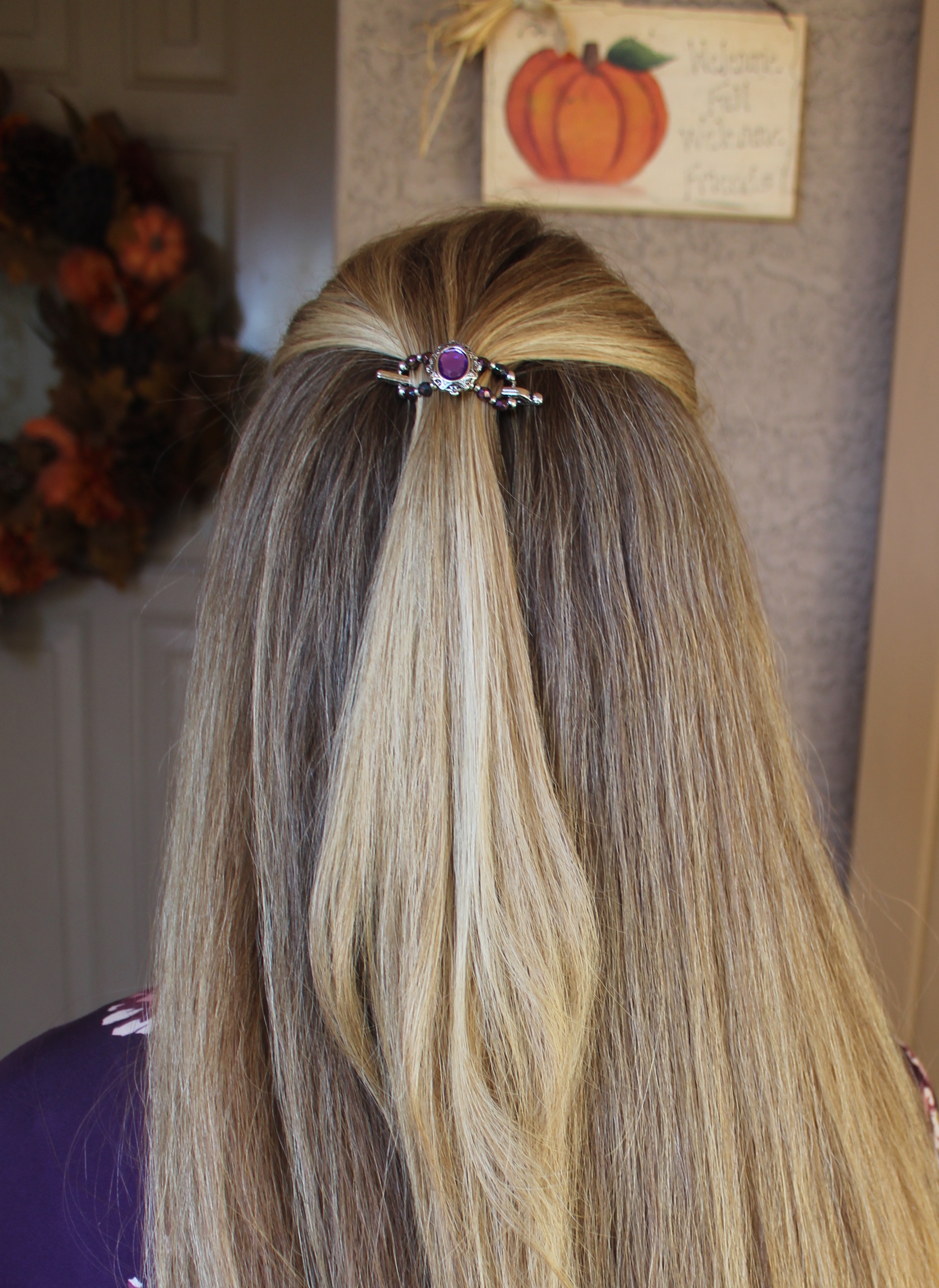 So what are everyone's plans for Thanksgiving??  I would love to hear.  I always host at my house and this is the one holiday that I bring out my fine china.  I think it is so fun once a year to set up the dining room table all pretty and make it special.  I hope my kids will always look back and think of this time as a fun tradition.
Who likes Black Friday shopping??  I have to admit I always like the idea of great deals but I rarely ever go out to fight the crowds.  But online-??  Yes please!!  No lines at my fingertips!   Here are a few Black Friday sales I am super excited about!!
The Lilla Rose Black Friday sale starts Thursday at 10pm PT and goes through Monday night!  Such great deals at 10-50% off and tons of new releases!!  Also join the Lilla Rose Inc. Facebook page for a special Facebook Live on November 24 at 10am PT.  These make great gifts for all the ladies on your shopping list or if you have been wanting to try out a flexi clip this weekend is the time!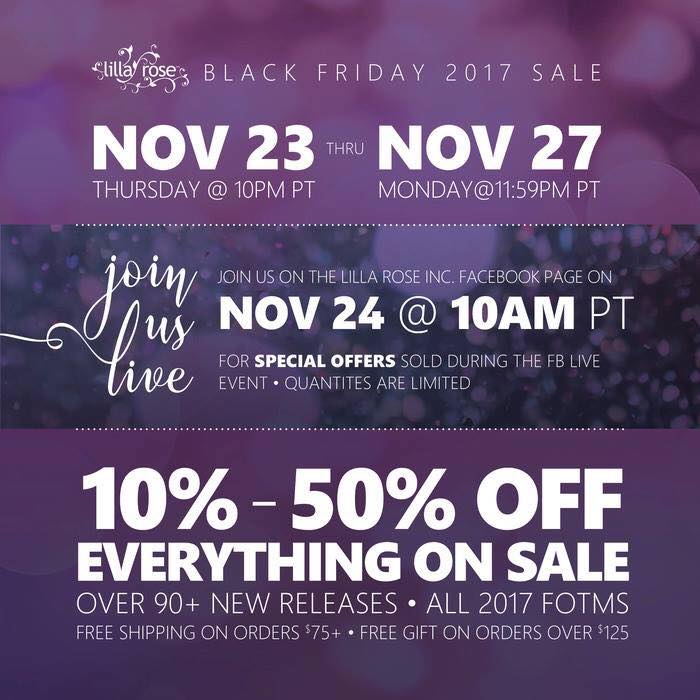 Give yourself and your family the gift of wellness this Christmas!!  Wouldn't you love to have a one stop shop for anything oils, cleaning supplies, makeup, and body care etc. that is all safe non-toxic products!?!?  Young Living will be having their Black Friday deals launching November 24 at 8am MT on over 40 favorite products and other surprises too….eek!!!! So excited to see what they are but here is a teaser about some of the products that might be on sale!  From the looks of it I think some Thieves products, diffusers, and makeup might be on sale to name a few!  If you want to take part you can grab your own account here so you are all set for Friday!  Just click membership, not retail, so you can get all products for 24% off.  The cheapest account is a one time fee of $45 or you can grab a starter kit (best deal because it comes with 11 oils and a diffuser) for $160.  Once you have an account you can order whatever you want when you want and you will be added to my team and all the amazing resources that come with it!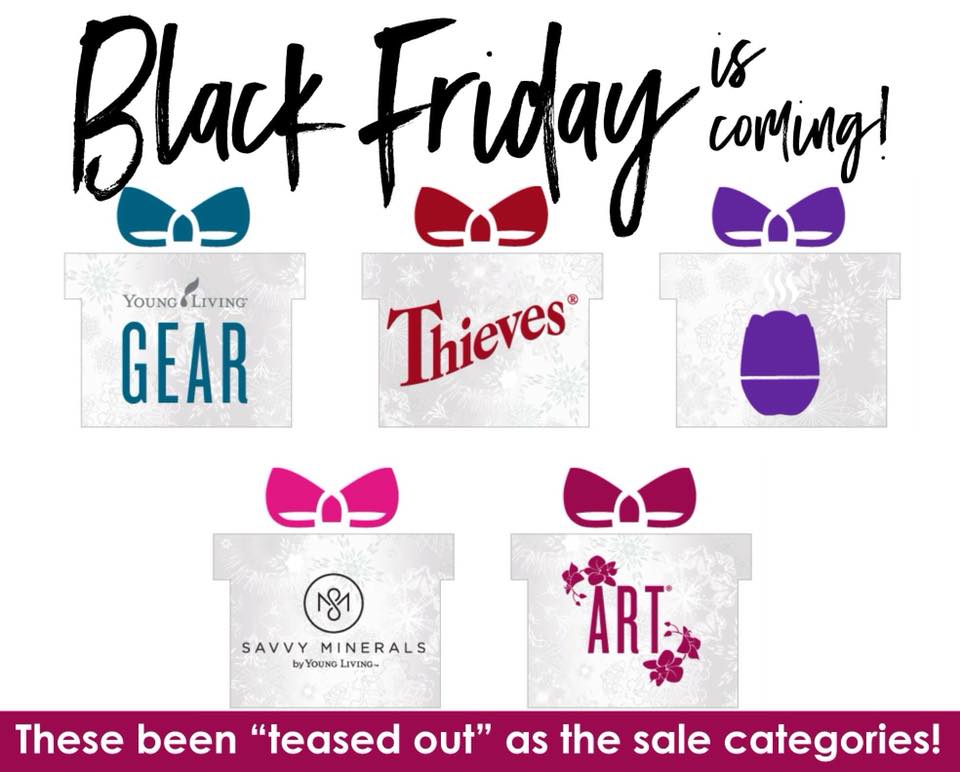 Wishing you all a Happy Thanksgiving!!
What I Wore
Shirt- Walmart
Tank top- Target
Skirt- Kosher Casual
Shoes- Old Navy
Flexi Clip- Lilla Rose