This post contains affiliate links.  Thanks for your support!
Happy Fall!  We have actually been having some weather in the 80's this past week and it feels amazing!!  It was so nice not melting going outside to take these pictures last Sunday.  I must be from AZ when 80's and low 90's feels like a treat!  I think I have posted me wearing all parts of this outfit before…just not together.  It seemed to work so here we go!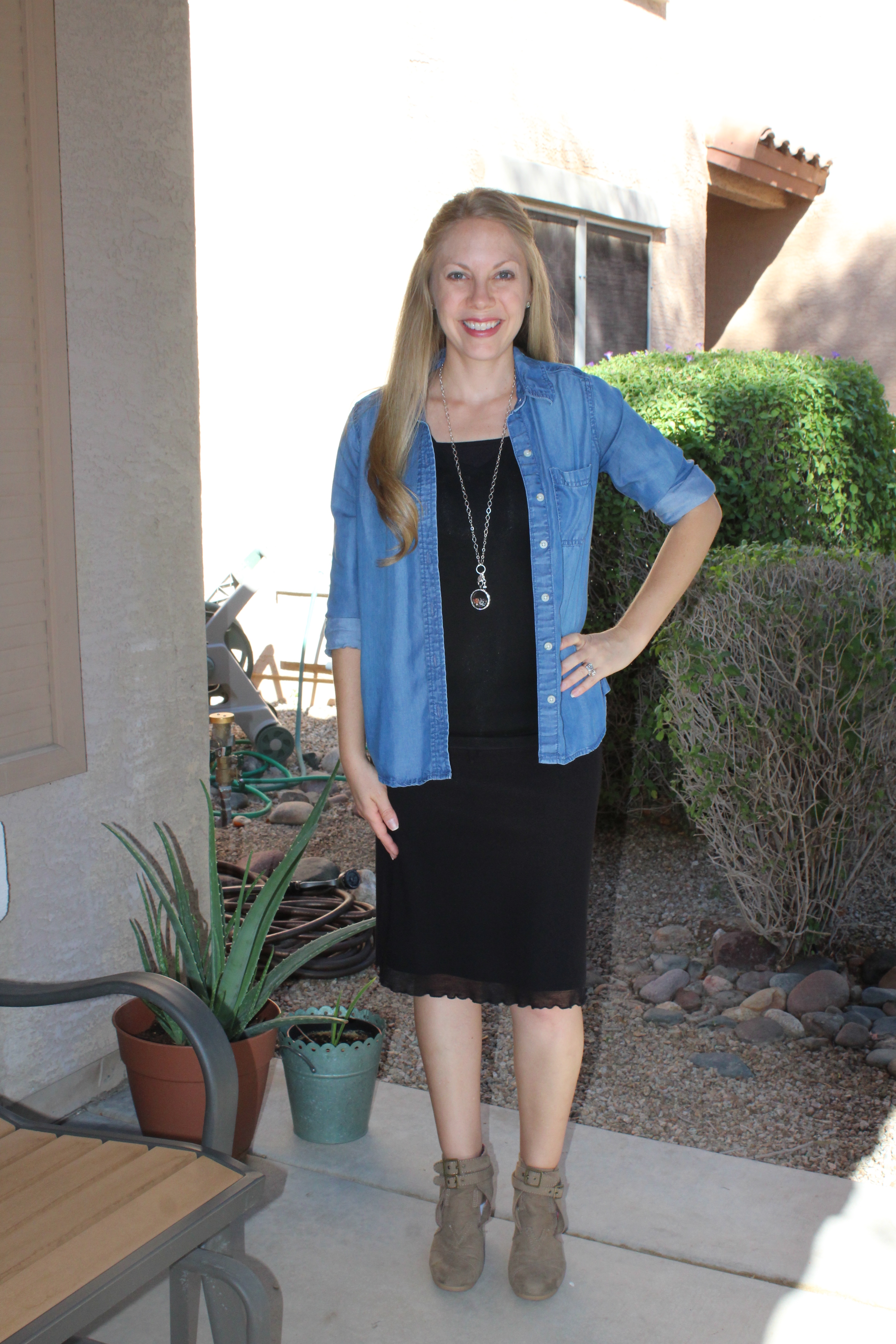 My black shirt, jean shirt, and shoes are all from Target.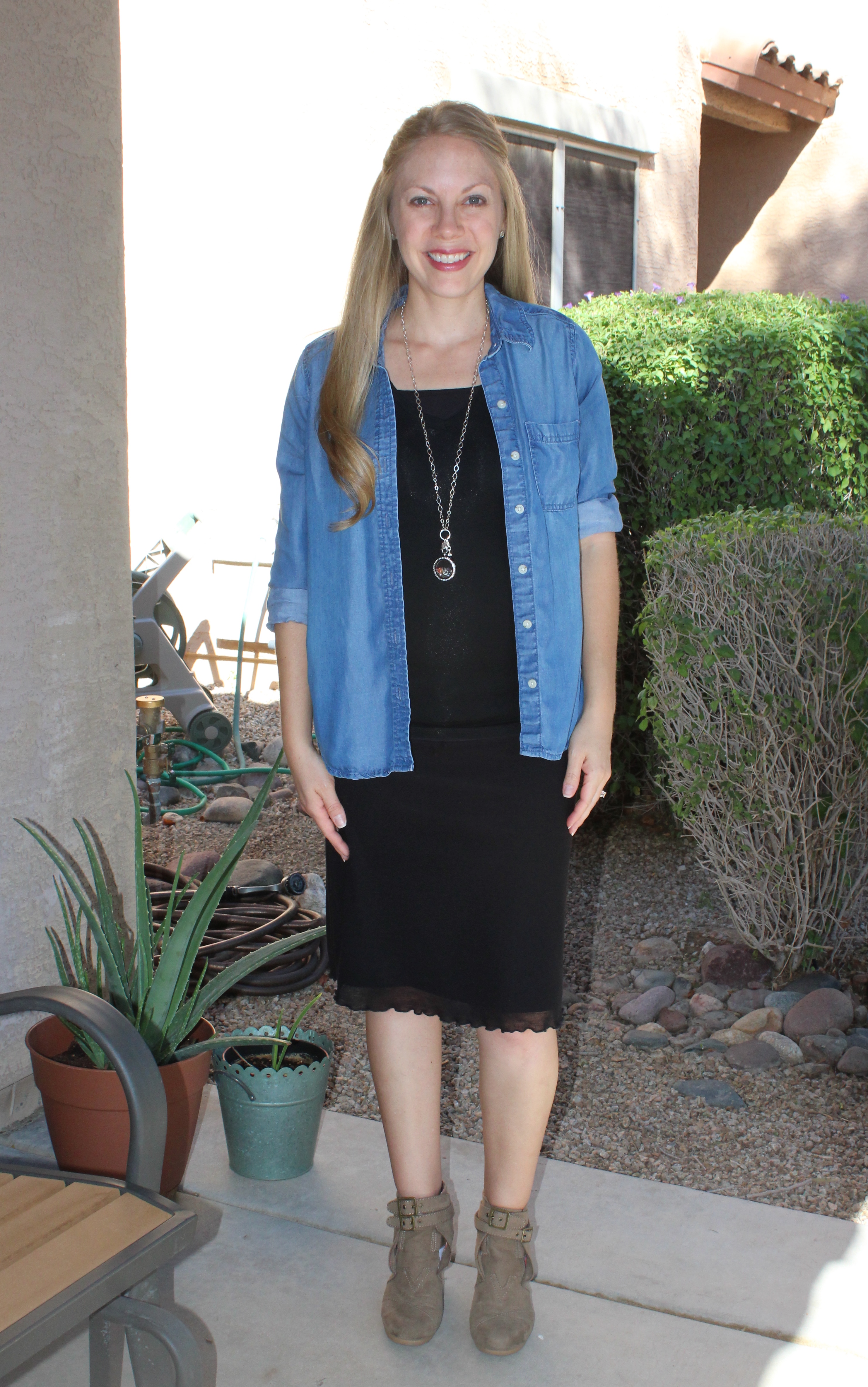 My skirt has been in my closet forever and it was from Gap.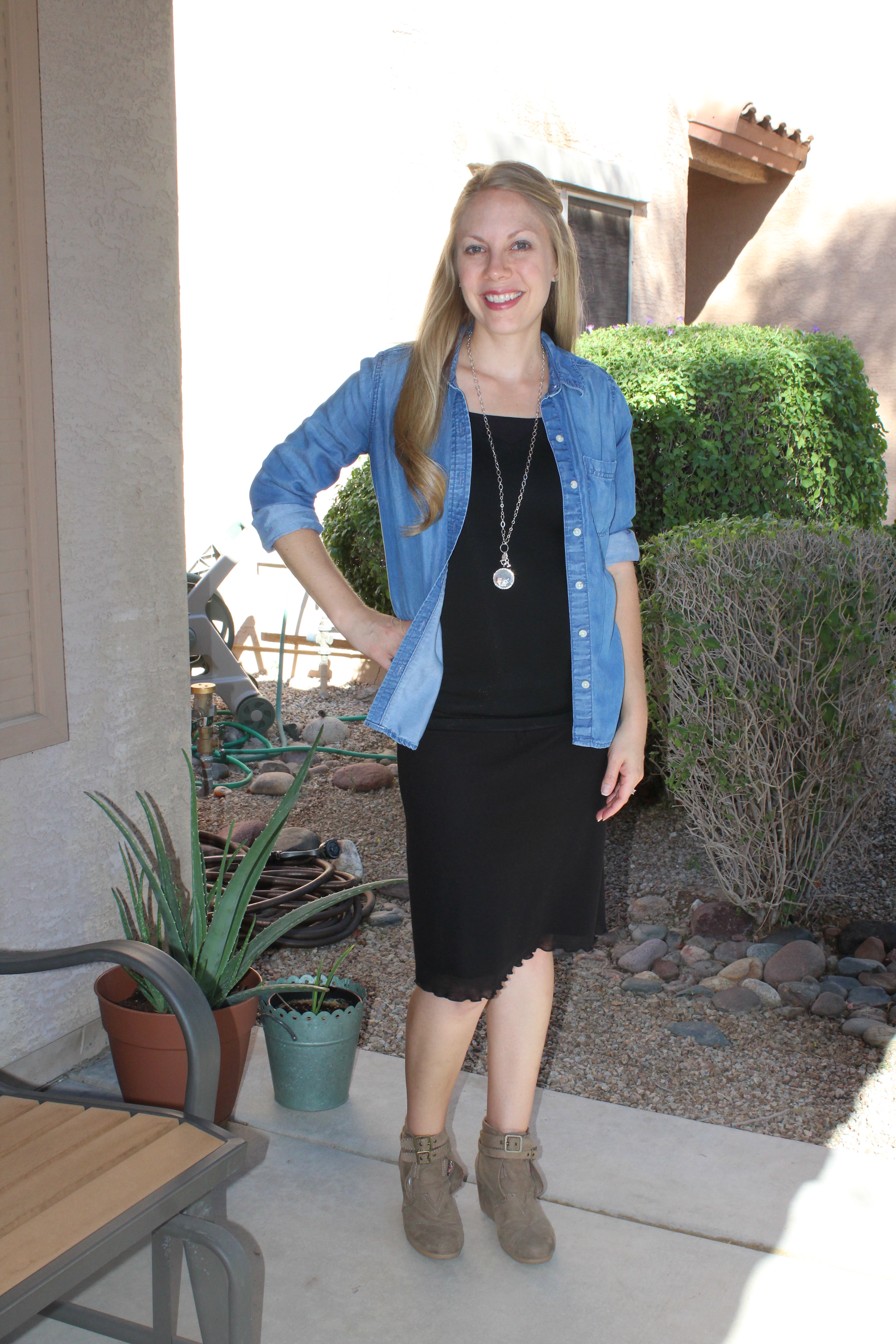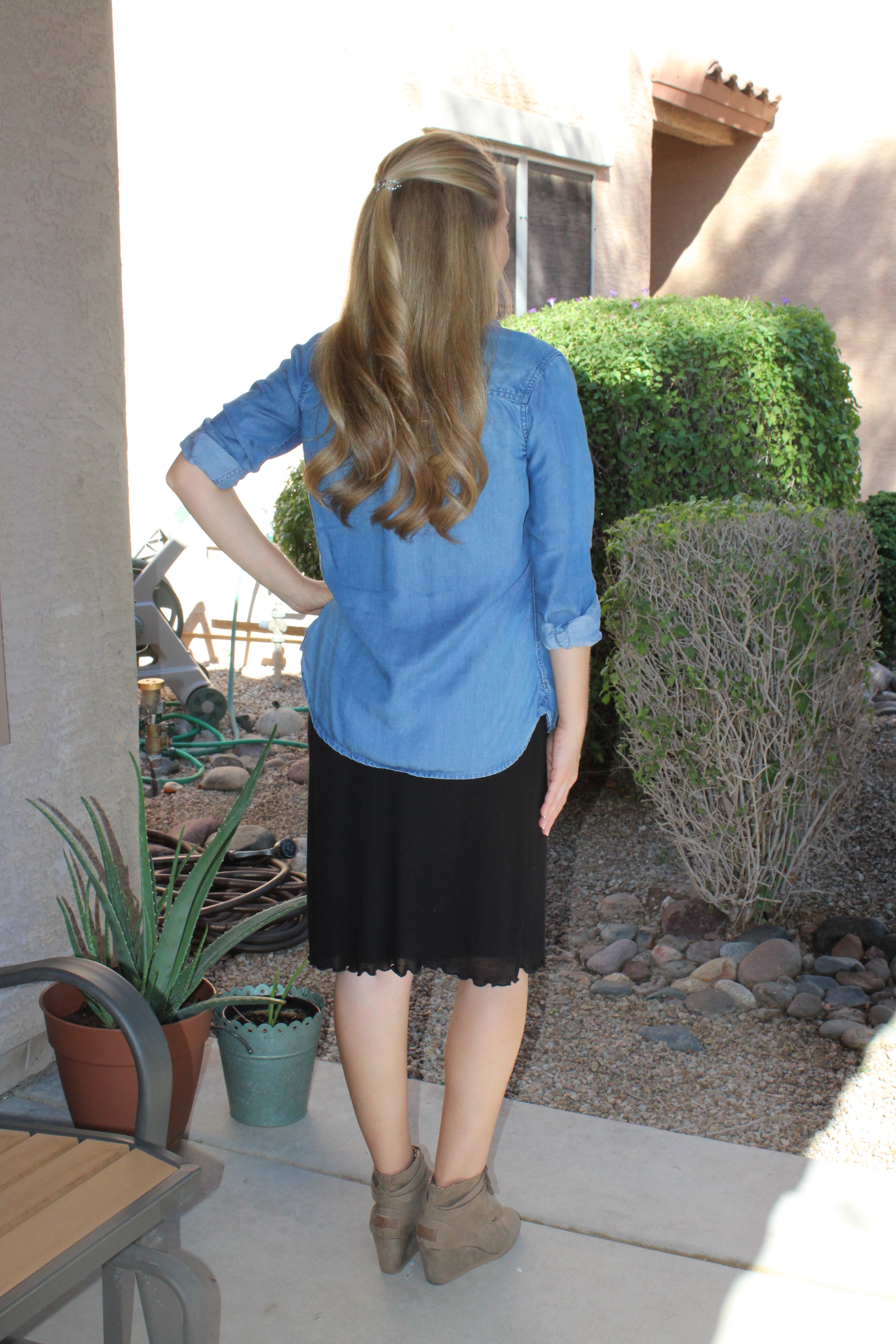 I am wearing my hair half up in the mini (XXS) Tree of Life flexi clip.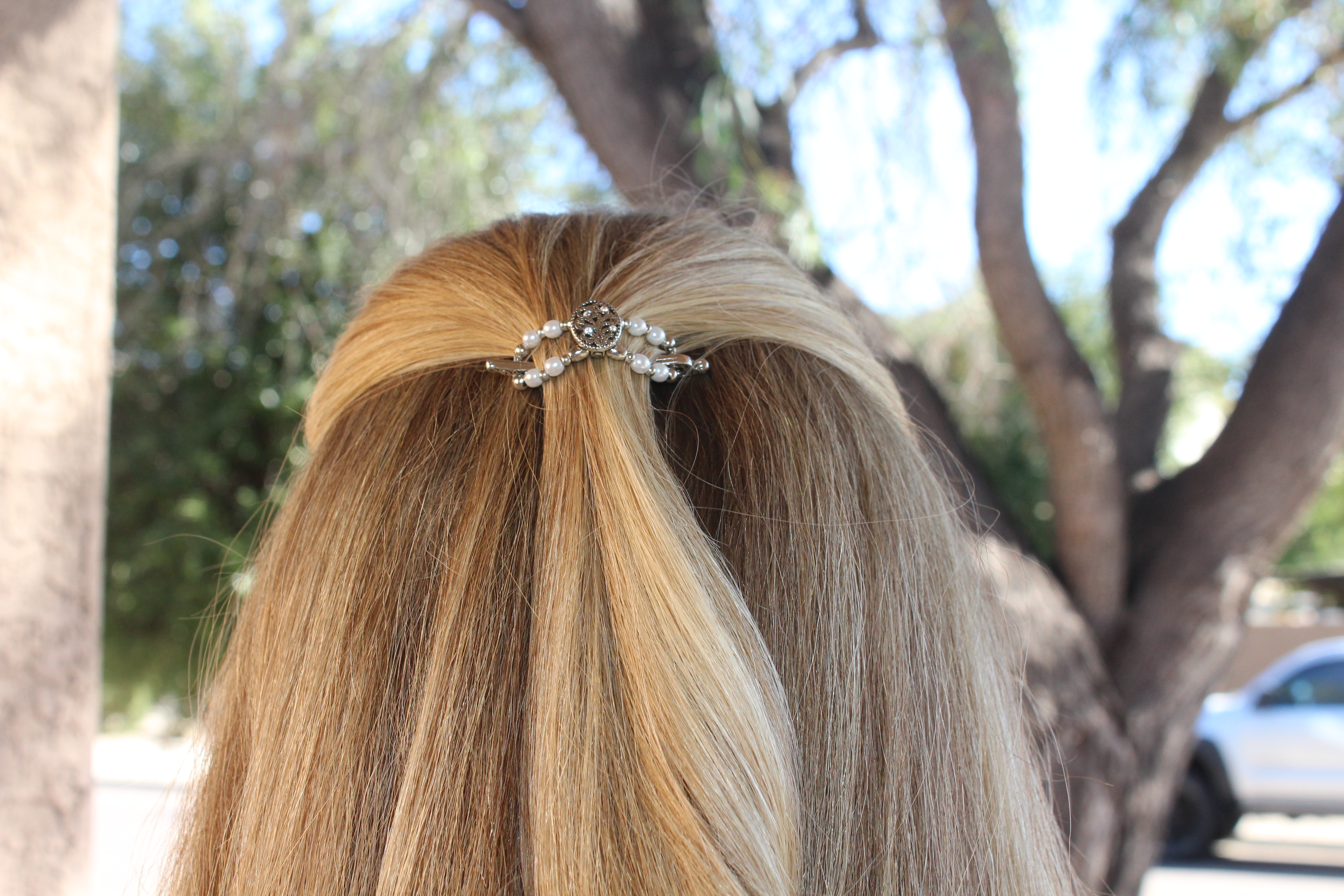 Okay so I am going to comment on my hair here for a moment.  I kept hearing about this Mermaid Spray that so many people are using but I had not tried it yet.  The idea is to get luxurious, thicker hair, like a mermaid would have. Hmmmm???  I am pretty fortunate to have fairly thick hair already but it can still get oily after a day or two and lay more flat on my scalp.  Let's be honest here, being a busy mom washing my hair every day, or every other day, and having the time to get it all fixed again can be tough.  It is so much easier to just put my hair up in a flexi and take a quick shower.  I don't really like dry shampoo either, not being big on chemicals and artificial fragrance that are found in most of them.  So let me tell you…. I tried out this Mermaid Spray a couple of weeks ago and I am hooked!!  For me it has taken away the oiliness on my scalp and I only have to wash my hair every 3 or 4 days now!!  I have also already started seeing new little growth by my hairline where I didn't even realize it had thinned!  It has also made my hair soft and given it a nice shine.  Once again I am super impressed with Young Living essential oils and I love that I am nourishing my hair with oils and ditching the toxic products!!  After I wash my hair I spray this on my roots and work it into my scalp.  Then I spray a little all over for a healthy look and shine.  Then every night on my dry hair I re-spray some on the areas that would tend to get oily to keep it oily free!  So what's in this wonderful stuff??  Rosemary, Cedar Wood, Lavender, alcohol free witch hazel, and distilled water.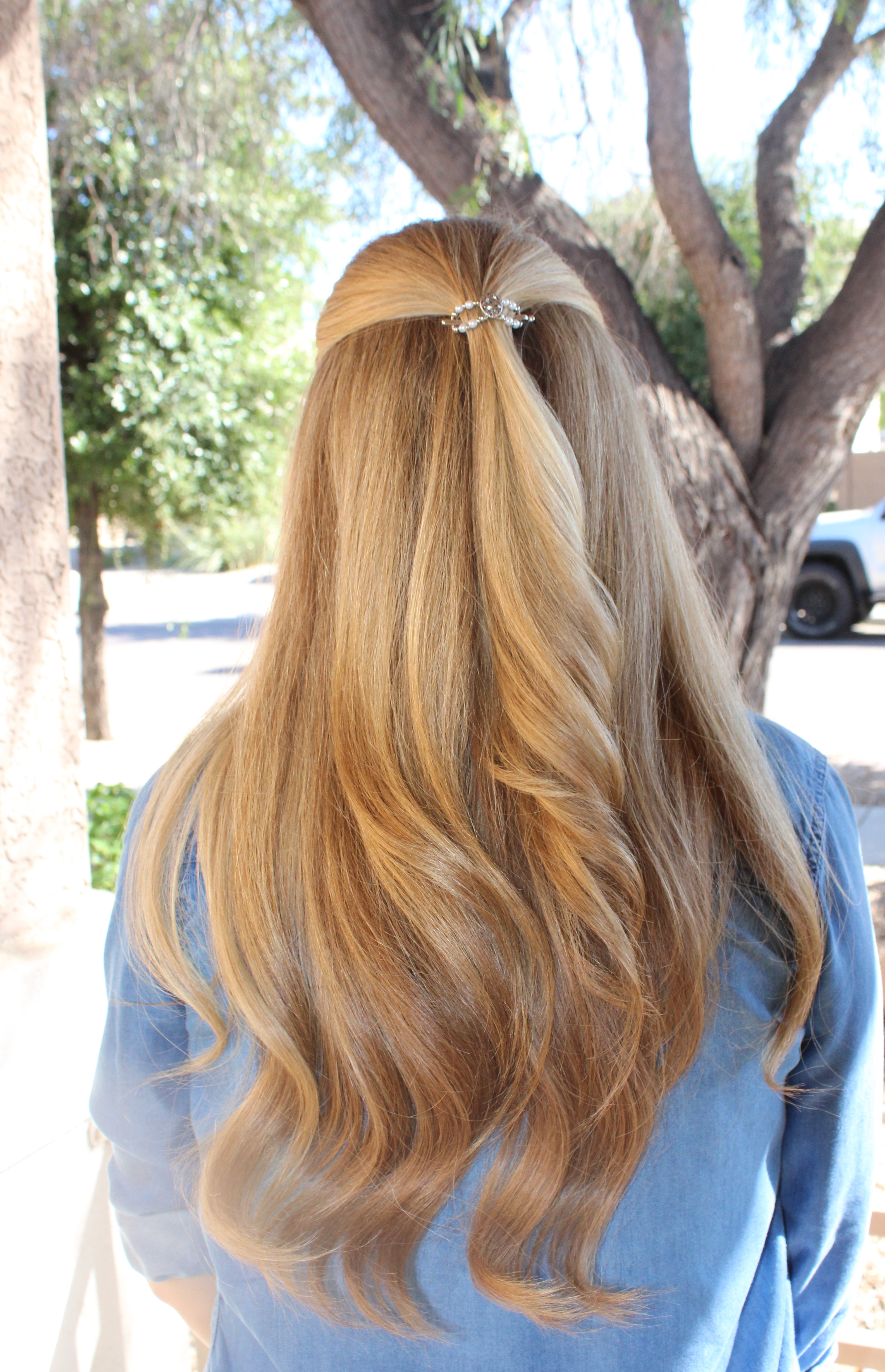 Did you know you can get a Young Living membership for as little as $45 plus tax and shipping!!  That will get you a stress away oil, my favorite, and some other Young Living samples.  Then you will have your own account and a 24% discount on all other future products you order.  Yea!  Of course the best deal if you really want to get started with oils is the premium starter kit for $160 plus tax and shipping.  You get 11 oils, a diffuser, other Young Living samples and of course your own account and the 24% discount.  With either of those options you get access to all the resources from my amazing team where you can get more fun recipes and tips, like the Mermaid Spray, and info on how to actually use all your new oils!  If you have never tried oils yet it is so worth it for the health of you and your family!  You can get all signed up here!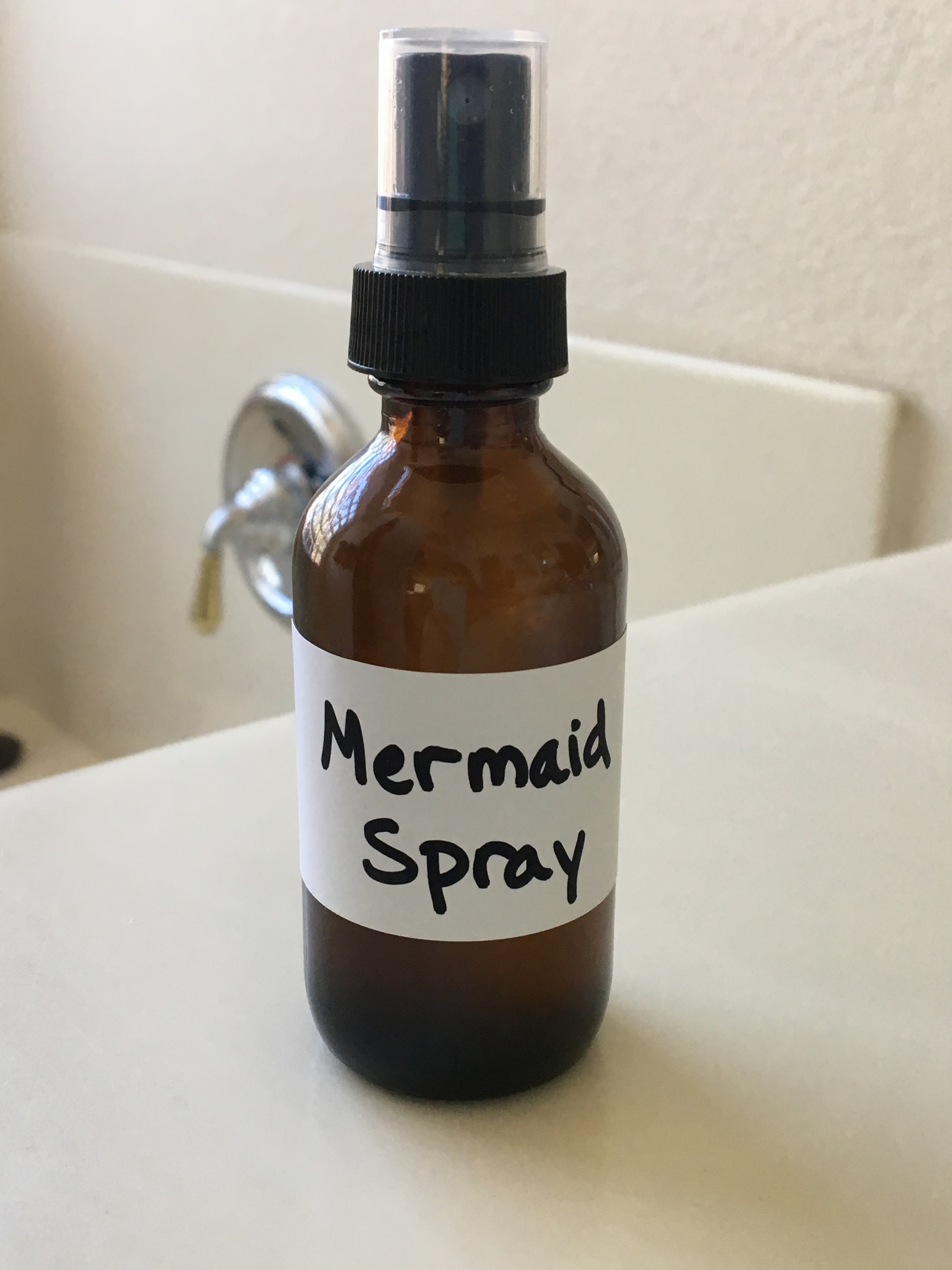 What I Wore
Jean Shirt- Target
Black Shirt- Target
Skirt- Gap
Shoes- Target
Mini Flexi Clip- Lilla Rose