I love a clean house, but I am going to be totally real here and I have a confession to make.  I never hardly ever clean my oven.  Okay it's out….but I am turning over a new leaf.  I think my biggest problem is out-of-site out-of-mind.  When I am cleaning my kitchen I would always just forget.  Or it would be too big of a project to tackle during my kitchen cleaning time and then again I would just forget.  I have tried my "self-cleaning" oven feature before but it really did not work…old appliances.  But then every time I would open it up to put something in my preheated oven I would think, oh my gosh I have  to clean my oven!!  But at this point it is preheated and way too hot.  So in goes the food.  Then when taking the food out I would think….oh my gosh I NEED to clean my oven!!  But of course the oven was still way too hot so I would close it and move on with dinner.  And the same pattern would continue.  Can anyone else relate??  So on a normal day-to-day basis I usually don't spill much, if anything, in my oven.  But at holiday time when baking turkeys and hams and basting is going on….and your husband tends to splatter and spill turkey juice all over the oven….and then you forget to clean it like I said above your oven can look like this.  Gasp!!!!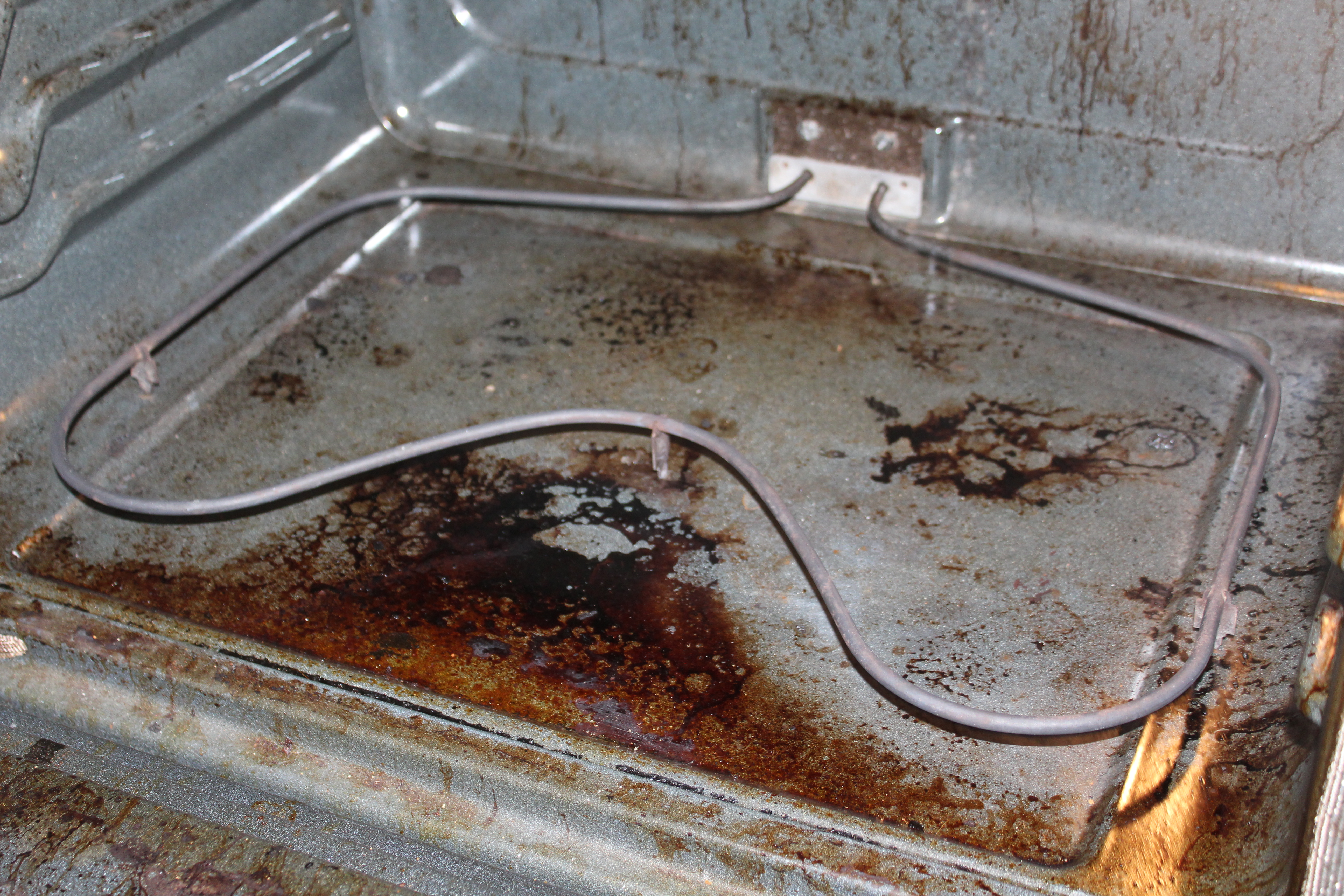 Okay, once you take your jaw up off the floor, or stop laughing, take a few deep breaths.  Hopefully I have not scared everyone away for good!  Remember, we had a major turkey juice explosion that happened last Thanksgiving and it has just been cooked and re-cooked on the oven for several months now.  So total #homemakerfail right here.  And I feel the picture with the flash makes it looks worse on camera….kind of like the camera is said to add 10 pounds??  Okay, now that everyone else feels better about themselves and their homemaking abilities let's get to the point.  I was going through Facebook one time and I saw a video about a natural oven cleaner.  I watched the video and thought it looked so cool so I wanted to try it.  Maybe you have seen it??  Sorry I have no idea who to give credit to here.  So I wrote down the recipe thinking I needed to try it and see if it would work on my horrible oven.  Since my oven is the worst of the worst I figure it will be a good test if this actually works! 😉 I am all about "natural" cleaning so this was right up my alley.  I think I let the recipe sit in my drawer a few months, you know how I like to "forget" to clean my oven, but finally about a month ago I got the stuff and made it happen.  If you follow me on Instagram you saw this beautiful oven cleaner that I put together.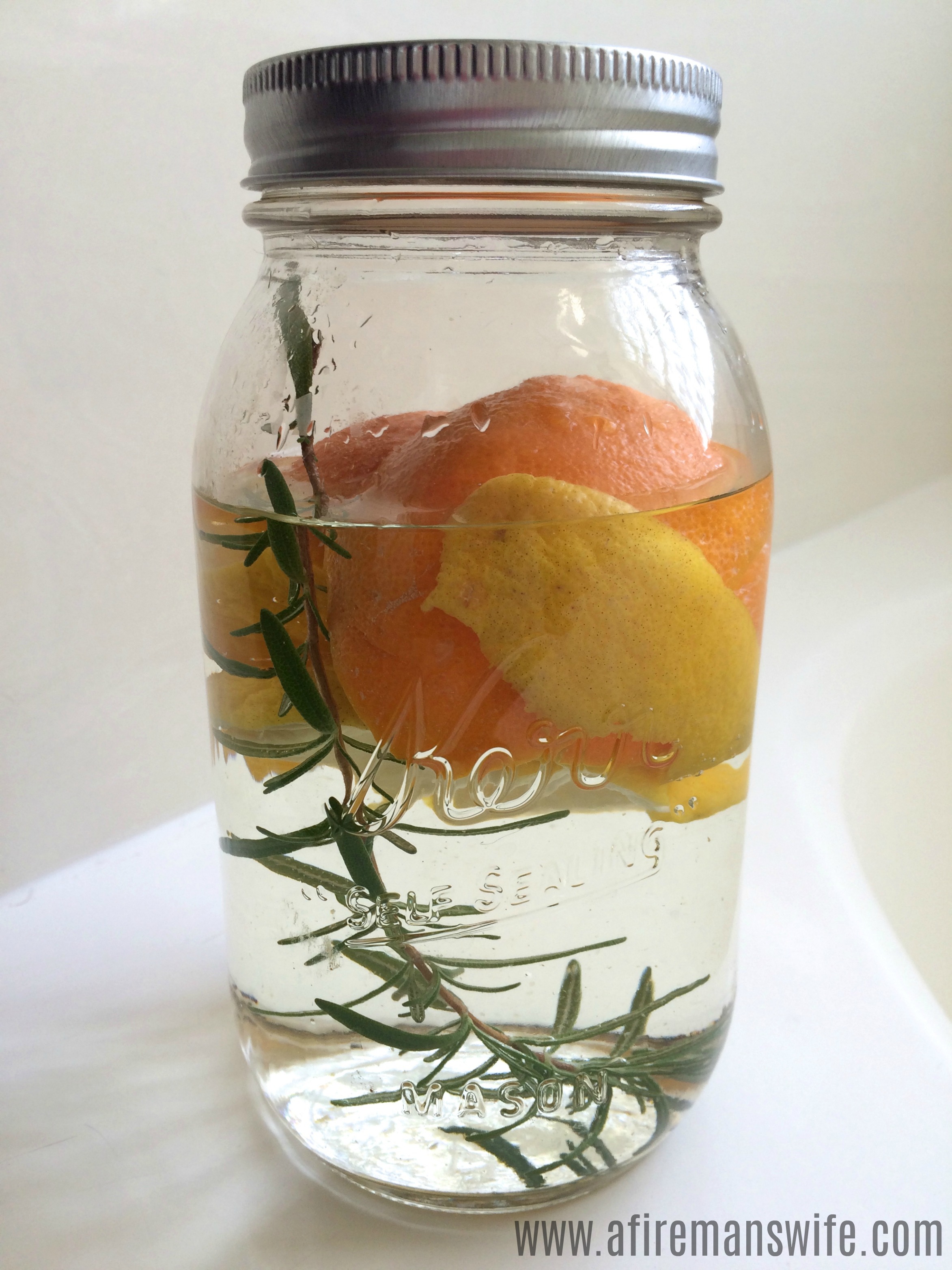 You just put in a mason jar an orange peel, lemon peel, rosemary and white vinegar.   Let that sit for 5 days and then pour the liquid in a spray bottle.  
When you are ready to start cleaning remove your oven racks and then sprinkle out baking soda all over your oven and then spray on your oven cleaner all over the baking soda.  Let that sit for 20 min and then clean off with a scrubby sponge.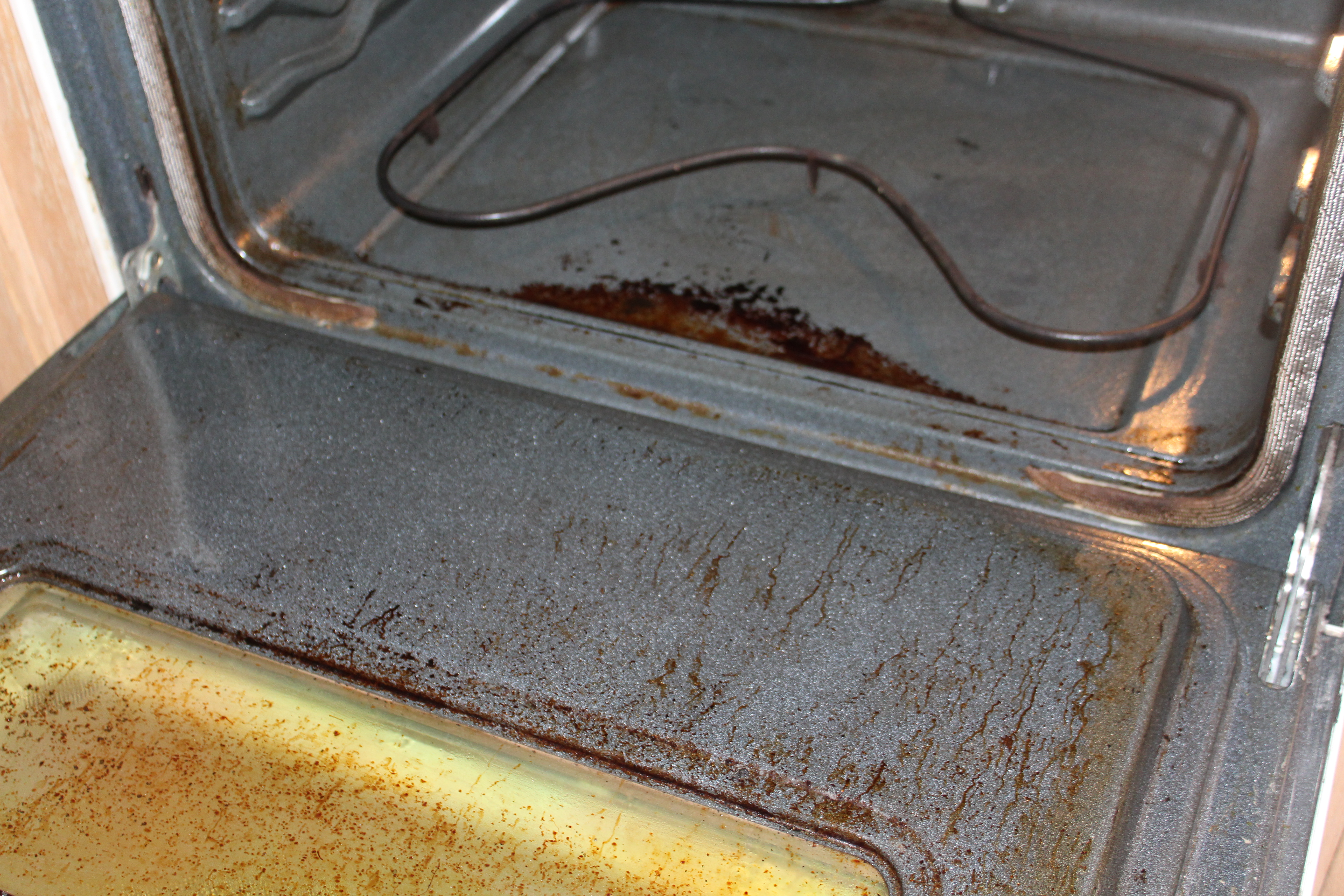 Well you can see it made decent progress.  If your oven was not as gross as mine, or if you didn't let the spilled stuff sit there as long, it probably would be looking a lot better after the first round and that would probably be all you need!  The part of my oven where all that turkey juice dripped out was the worst.  I actually did about 2 more rounds of putting baking soda down, spraying on more oven cleaner, and cleaning it off.  Then I got it to look like this.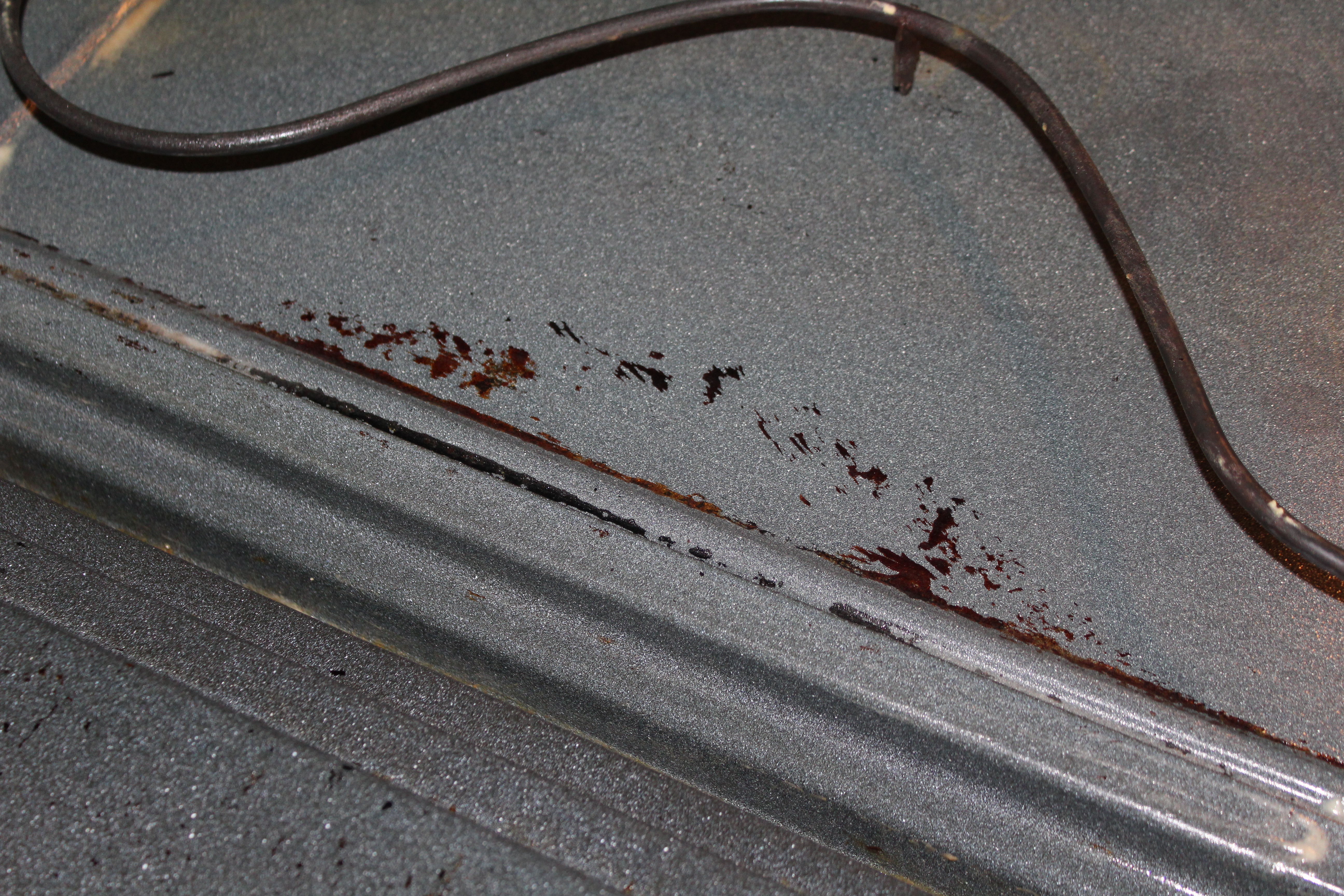 So starting to look better.  If you go back up two pictures you can see that the door still looked awful and the see through part had stuck on stuff that would not budge.  I knew I needed the help of something else.  Young Living lemon essential oil to the rescue!  This stuff is amazing on so many things….removes grease stains, crayon marks, permanent marker off of floors, have you ever accidentally washed your kid's shirt to realize after the fact it had a sticker on it and then it came out glued on??  Well lemon oil will take it right out and not ruin the shirt!  It also has great health benefits too!  By by Goo Gone!  So I thought I would put it to the test on my stubborn oven door…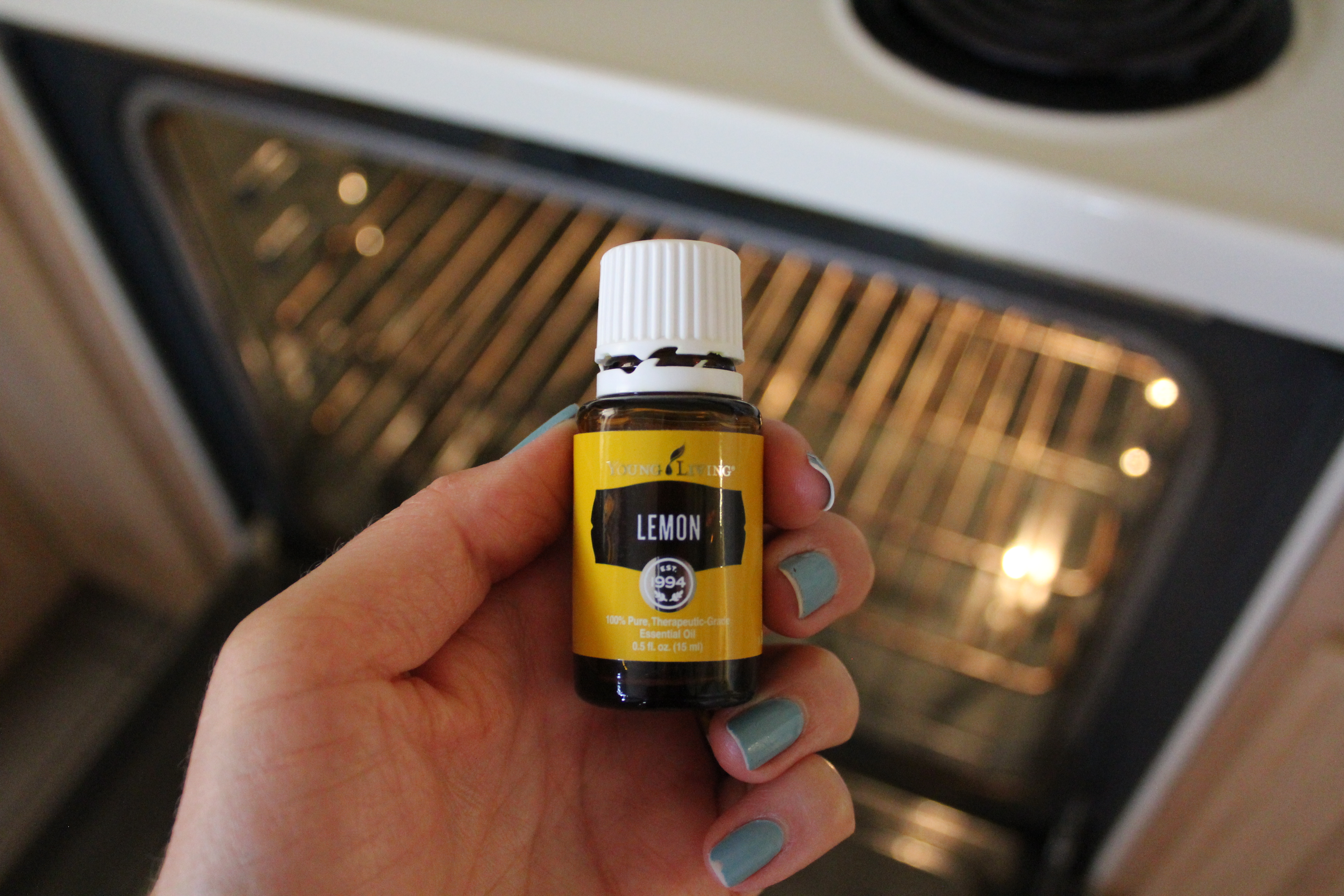 There you have it!  I put some drops of it all over, let it sit a few minutes and then rubbed it off.  I did have to rub on it with my sponge but at least it was working.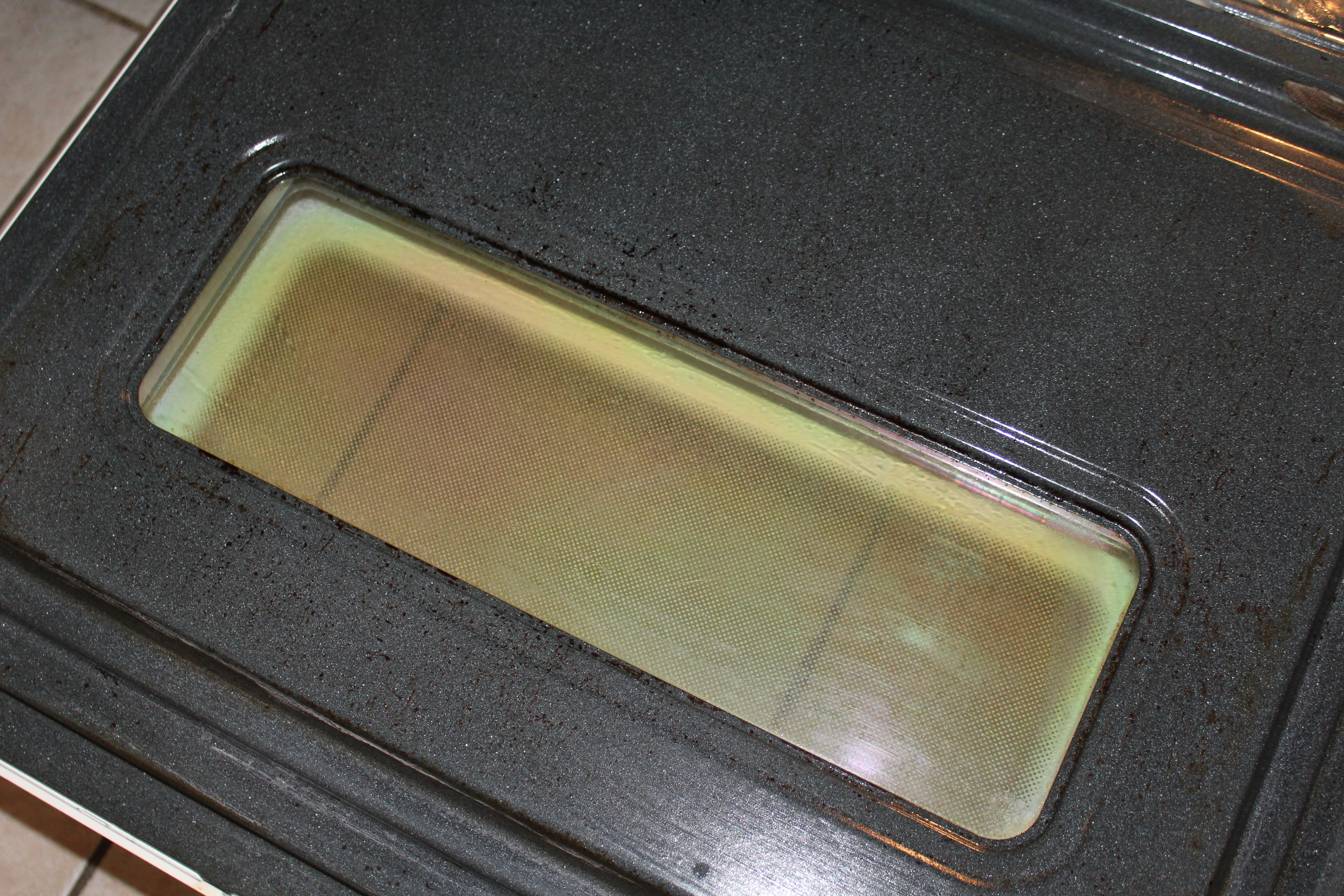 I also added some lemon oil to the really stubborn turkey dipping spots on my oven and it seemed to do the trick!  Not perfect but a million times better than the top picture!!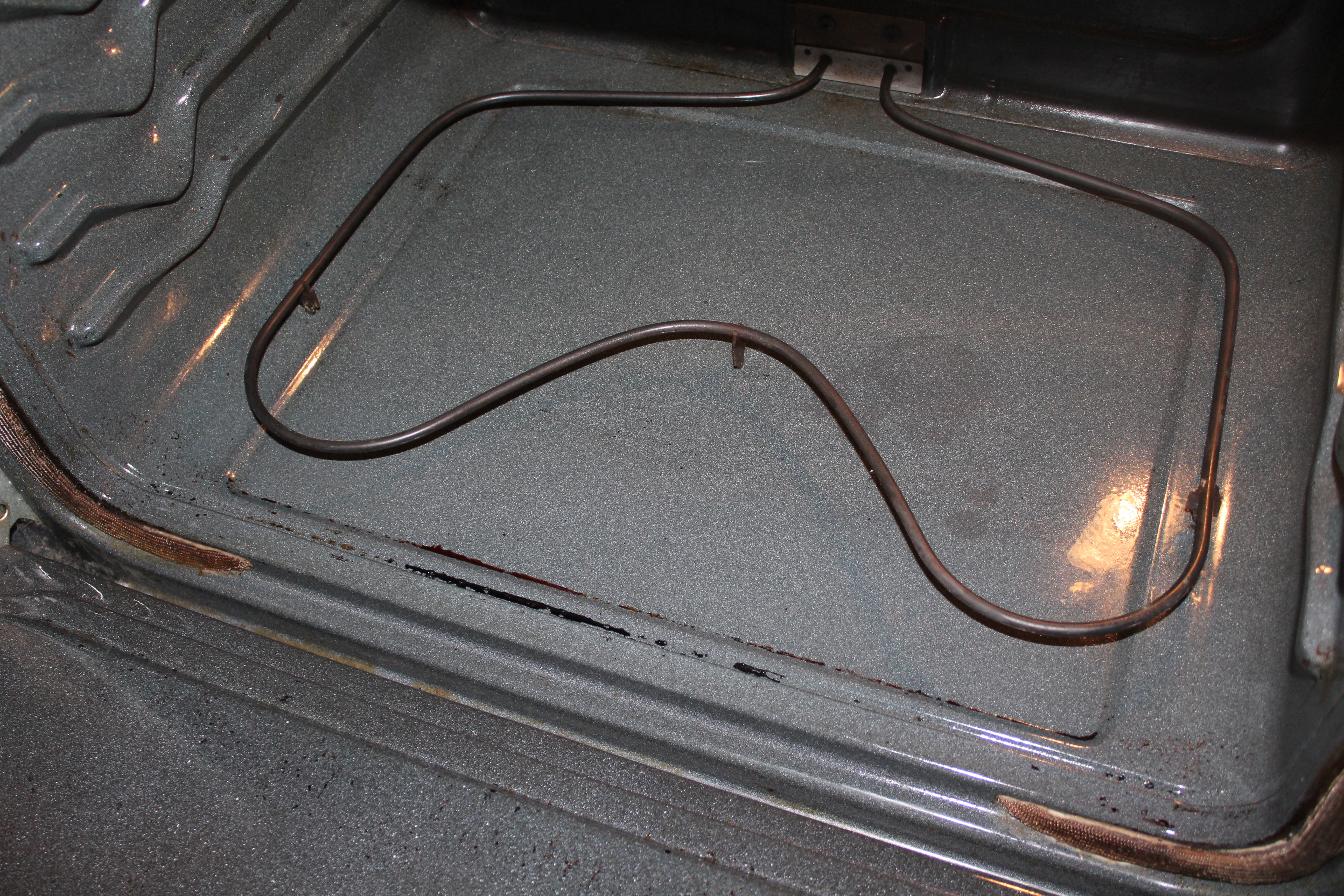 So overall I have to say that the natural oven cleaner worked pretty well.  I did have to try it about 3 times on the really stubborn spots but if I used a toxic oven cleaner from the store I probably would have had to use that a couple rounds too.  Maybe that was another reason I never liked cleaning my oven before.  When using the store bought oven cleaners I felt like all those toxic fumes were going into the next several things I baked in my oven.  Yuck!  And then for the really stubborn spots I recommend lemon oil!  So my new plan is to never let my oven get like this again!  I did this about a month ago and it still looks just as good.  After next Thanksgiving I plan to tackle it right away!
I would love to hear what your worst or most unfavorite thing to clean is!
I would love if you would join my Friday link-up party!

Natural Oven Cleaner
Recipe type:
Natural Oven Cleaner
Ingredients
1 orange peel
1 lemon peel
1 sprig of rosemary
white vinegar
mason jar
Spray bottle
1-2 boxes of baking soda (depends how dirty your oven is)
Lemon Essential Oil (optional for really stuck on stains)
Instructions
Add your orange peel, lemon peel, and rosemary to a mason jar.
Fill up the jar with vinegar.
Put on the lid and let it sit for 5 days.
After 5 days pour the liquid into a spray bottle.
Remove your oven racks and sprinkle down baking soda all over.
Spray your oven cleaner all over the baking soda.
Let sit for 20 minutes and scrub off. (I used one of those sponges that are yellow on one side and have the green scrubby part on the other side.)
Repeat if necessary.
Use Lemon Essential Oil for any really stuck on stains or grease spots.