So I have been a little off this week, actually for the last two weeks, but isn't that what summer is all about??  Crazy schedule, sleeping in, late dinners etc.  We have had swim lessons going on in the morning, which means my afternoons are spent still helping my second daughter with school, so my blog posting has been all over the place!  My oldest daughter and son are done with school but I still have a few weeks left with the one.  Morning swimming has made it so hard to accomplish much school but we are almost done!  I thought I would at least share real quick what I wore last Sunday!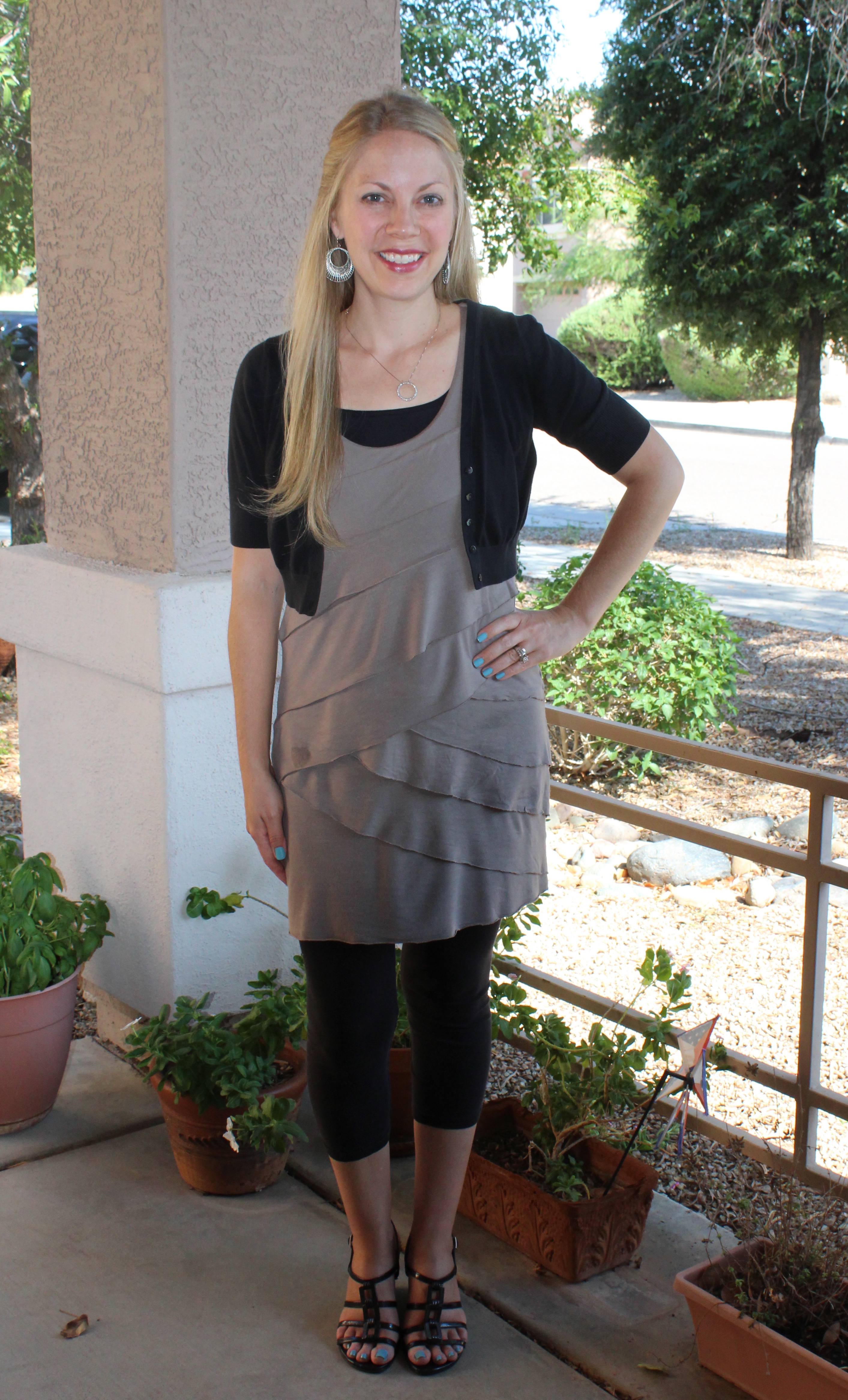 I think this ruffle tunic, as I like to call it, is actually a dress.  I definitely need leggings to go with it and I also like adding the crop sweater as well.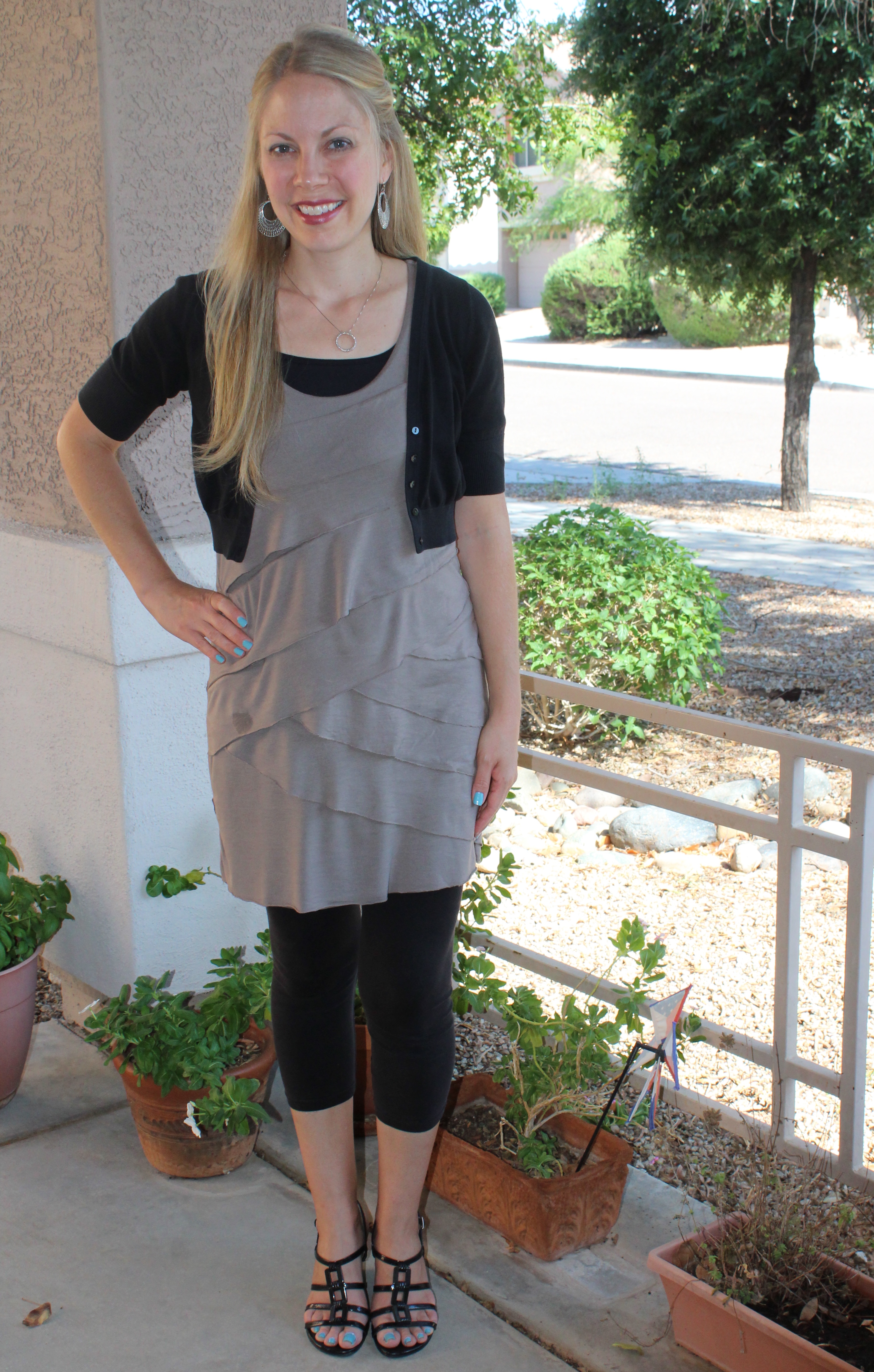 I kept my hair simple this week.  I often like to curl it on Sunday with a big curling iron but I just used the flat-iron straightener and curled the ends under.  Then I pulled it in a simple half up with a mini (XXS) Rose flexi clip.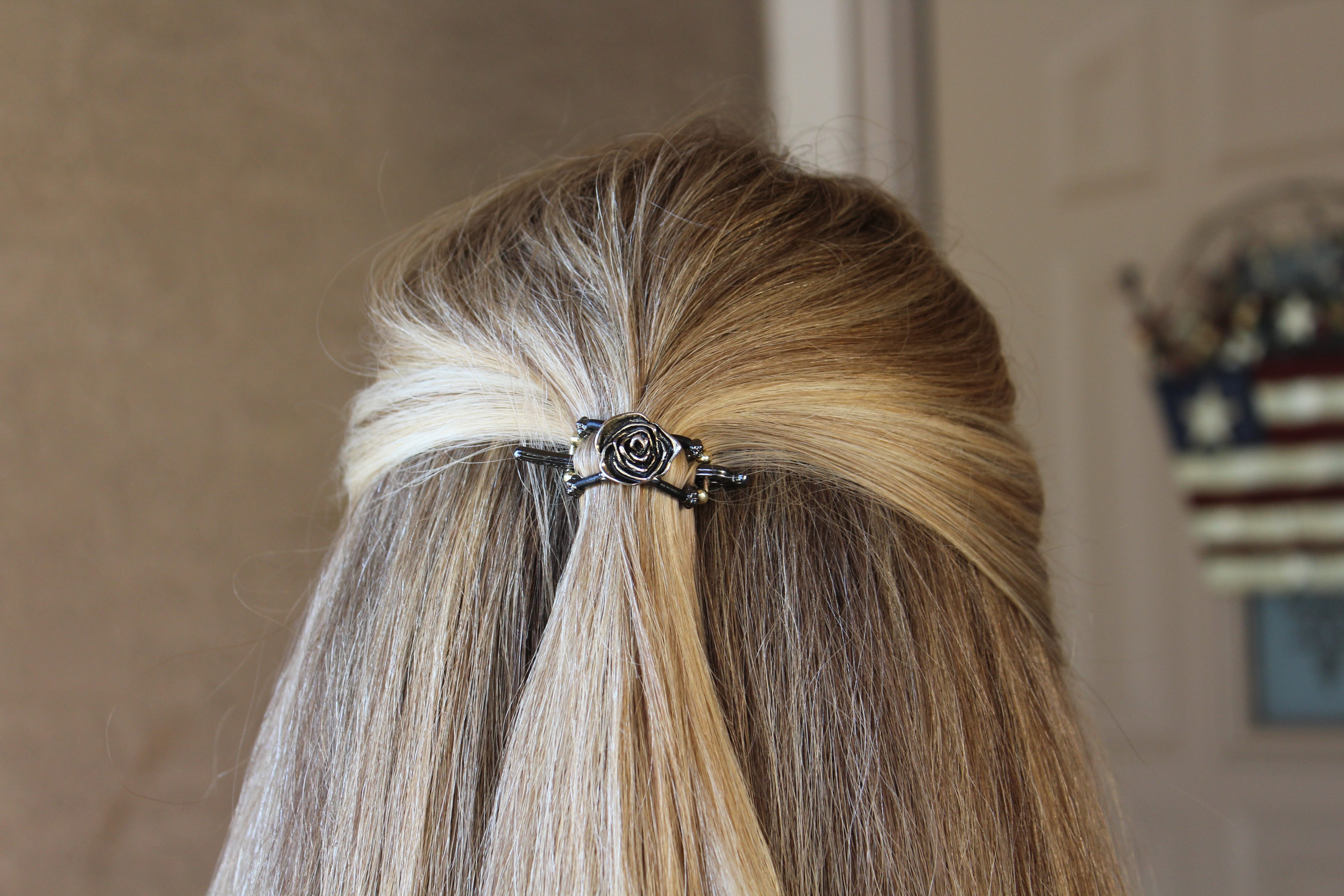 Then I like to kind of poof up my hair in the front so it doesn't look so flat against my head.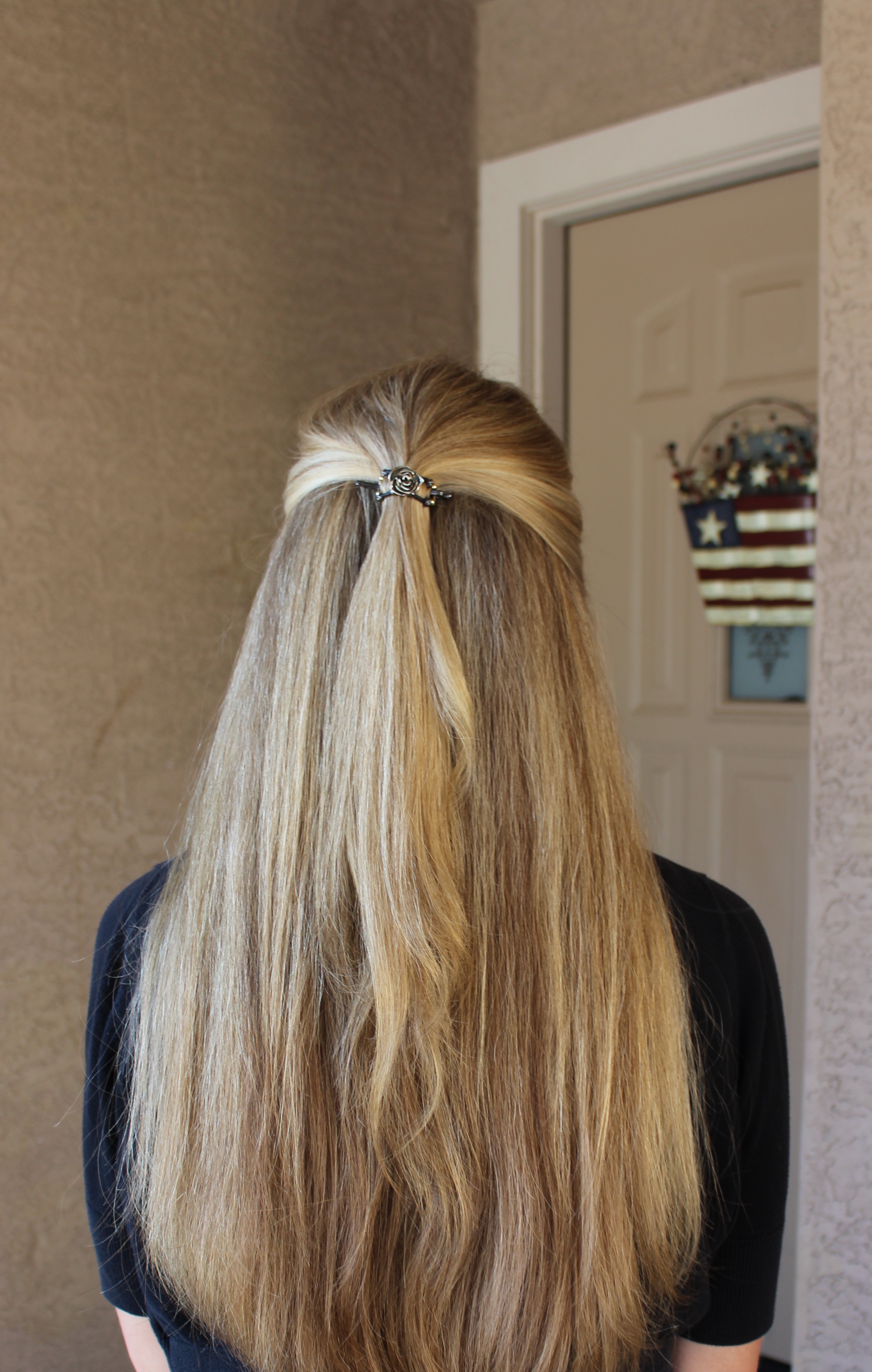 I hope you are having a great week and I will see you back soon for the Friday link-up!
Click here to enter to win a free Flexi Clip!
What I Wore
Ruffle tunic- New York Company
Black tank top- Old Navy
Crop sweater- Old Navy
Leggings- New York Company
Shoes- ThredUp (Sign up as a new customer under me and get $10 off your first order)
Rose Flexi Clip- Lilla Rose