This post contains affiliate links. Thanks for your support!
Happy Wednesday! Here is the outfit I put together for last Sunday!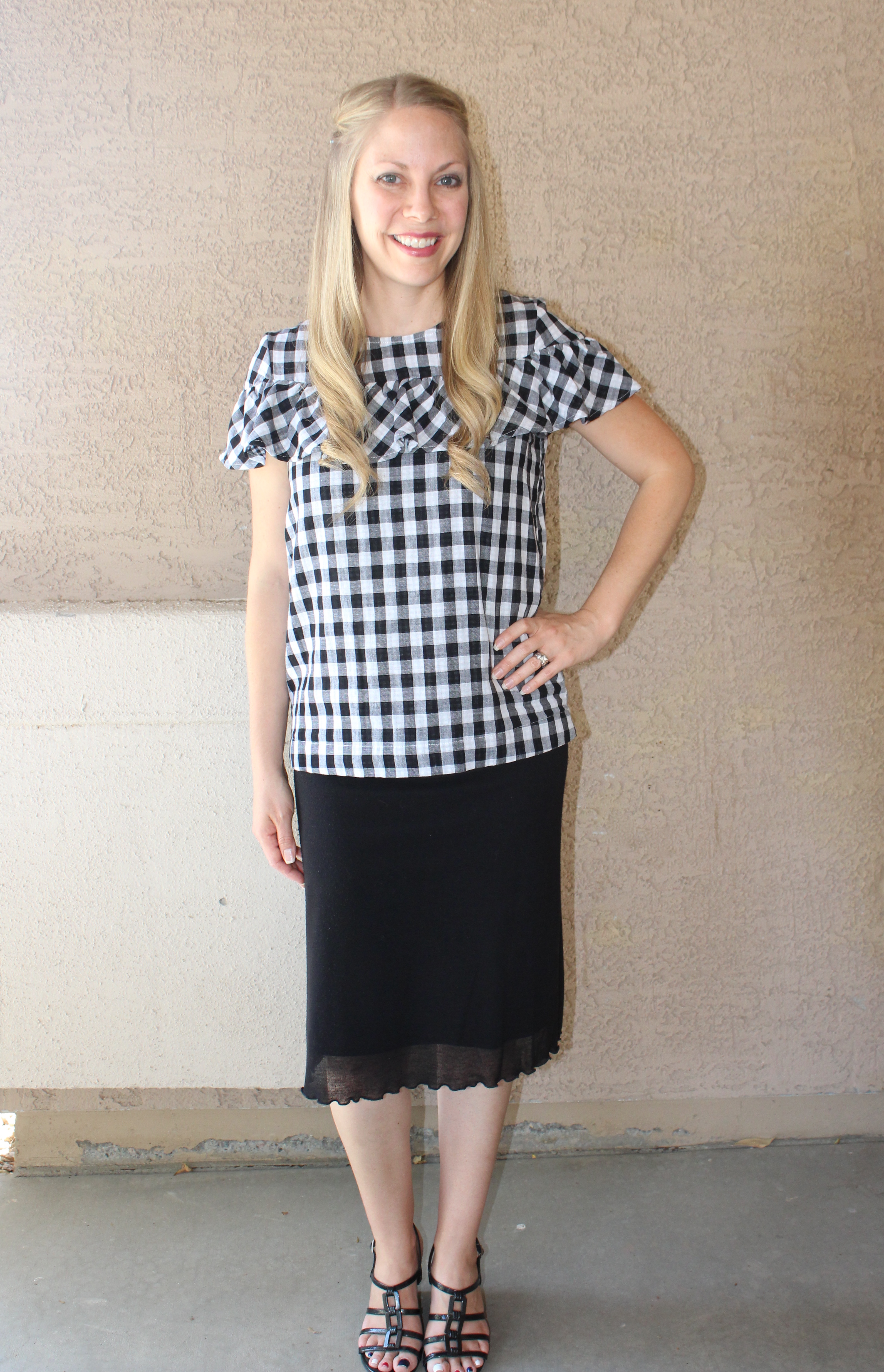 I found this cute black and white gingham top at Target a couple of weeks ago.  I love it because it has the look of an off the shoulder top that is so in right now, without really being off the shoulder.  (pssst….I got it in the girls section. No judgement right?? 😉 )

This skirt is so old I think it is from college….no judging again.  I have gone through times where I wear it a lot and then times I don't.  I have never managed to get rid of it because it is a great length for a pencil skirt and I love the top layer that has the pretty detail around the bottom.  It just gives it a little something extra!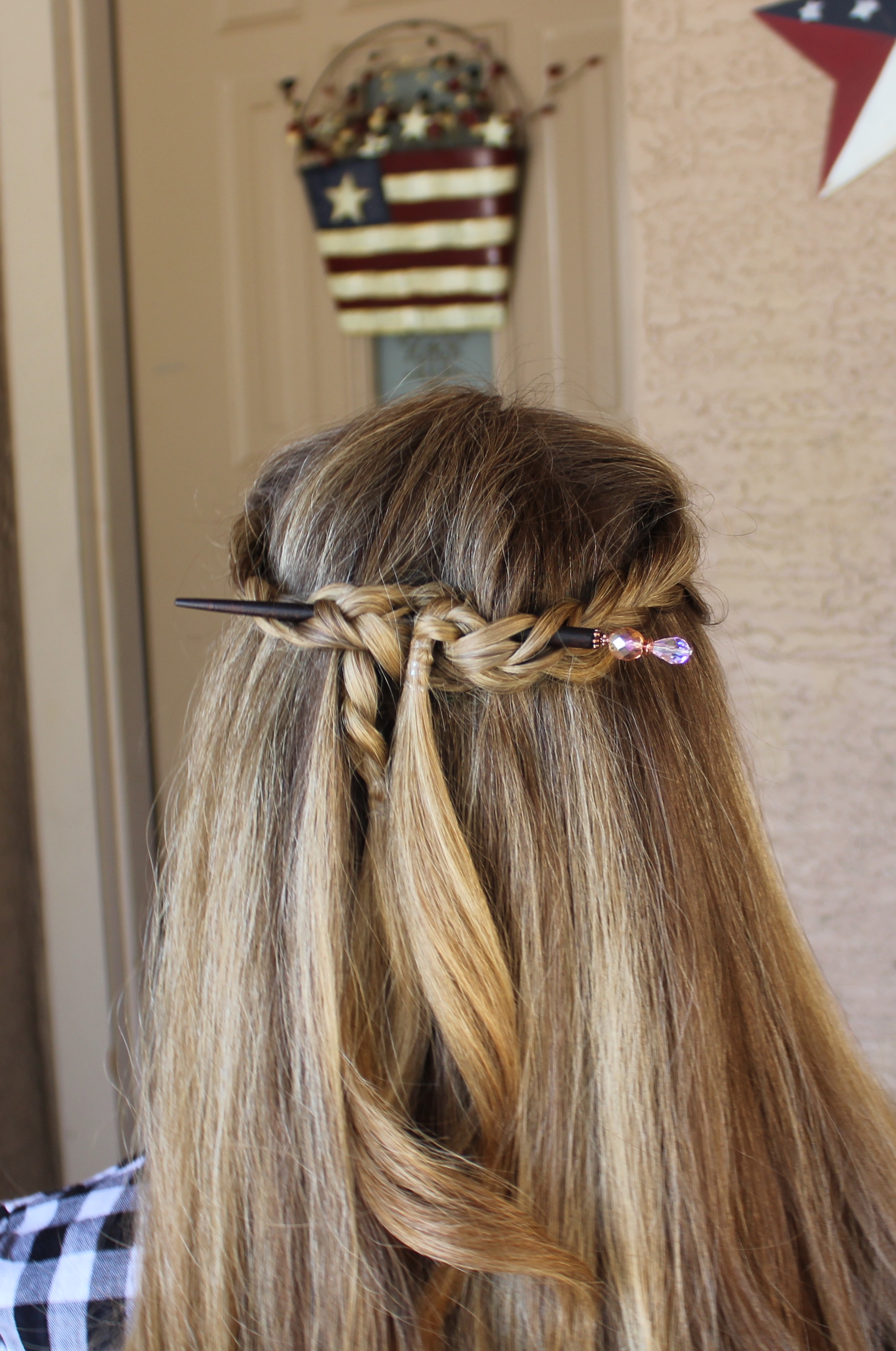 I had fun trying something new with a hair stick.  I braided both sides and secured the ends with clear elastics.  Then I tied the braids around once in a knot.  I took the stick and went down and up through the braid and the knot as best as I could coming out the other side.  I honestly had no idea if it would hold but I was amazed how secure it held all day!  This was taken late afternoon after wearing it awhile.  I originally got the idea for this style from the picture below…I just thought it would be fun to try it with braids instead and it would give the stick something more to grab on to.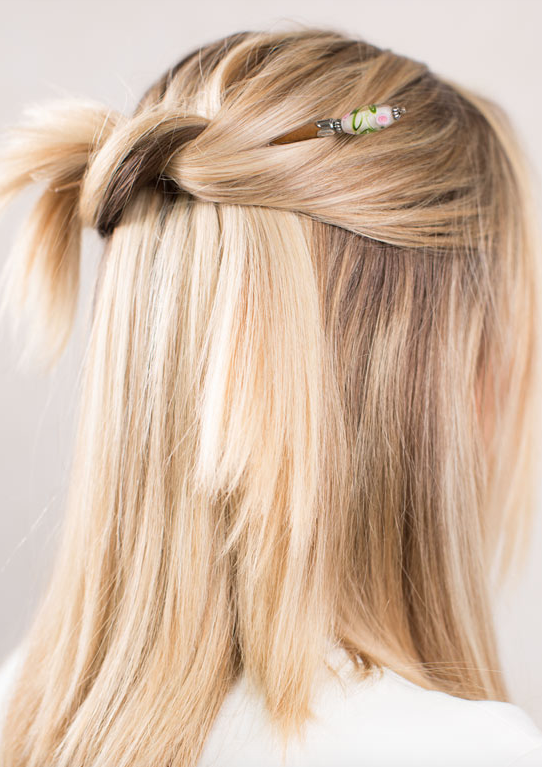 I would love if you would join my Friday link-up party!
What I Wore
Shirt- Target (girls section)
Skirt- Gap (several years ago)
Shoes- ThredUp (Sign up as a new customer under me and get $10 off your first order)
Hair Stick- Lilla Rose