This post may contain affiliate links.  Thanks for your support!
I hope you are all having a great week! We have been busy here with the kids in VBX. It has actually been kind of nice having a break from our normal homeschool schedule and routine this week. I have enjoyed having time with just my little one in the morning as well. 🙂
I wanted to share this outfit that I wore to my nephews birthday party last Saturday. This is the classic type of summer casual outfit you will find me wearing most days!
I love knit skirts because I think they look cute and they are so comfortable!  They are prefect for both sitting around doing school or wearing out.  I found this cute polka dot skirt and another one the other day on Jane.com and I have been loving them!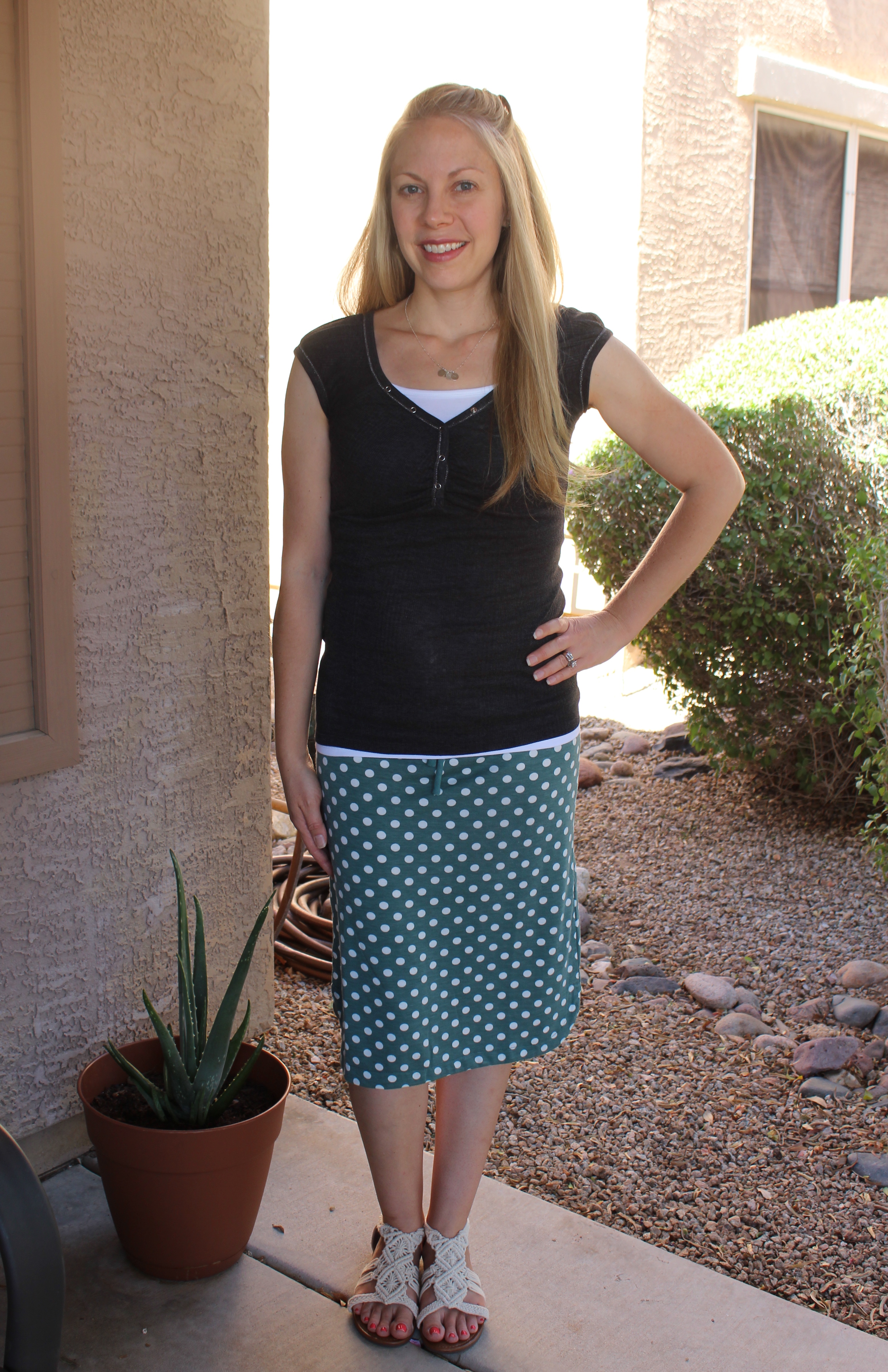 I found these shoes at Target the other day and I think they are so cute for summer!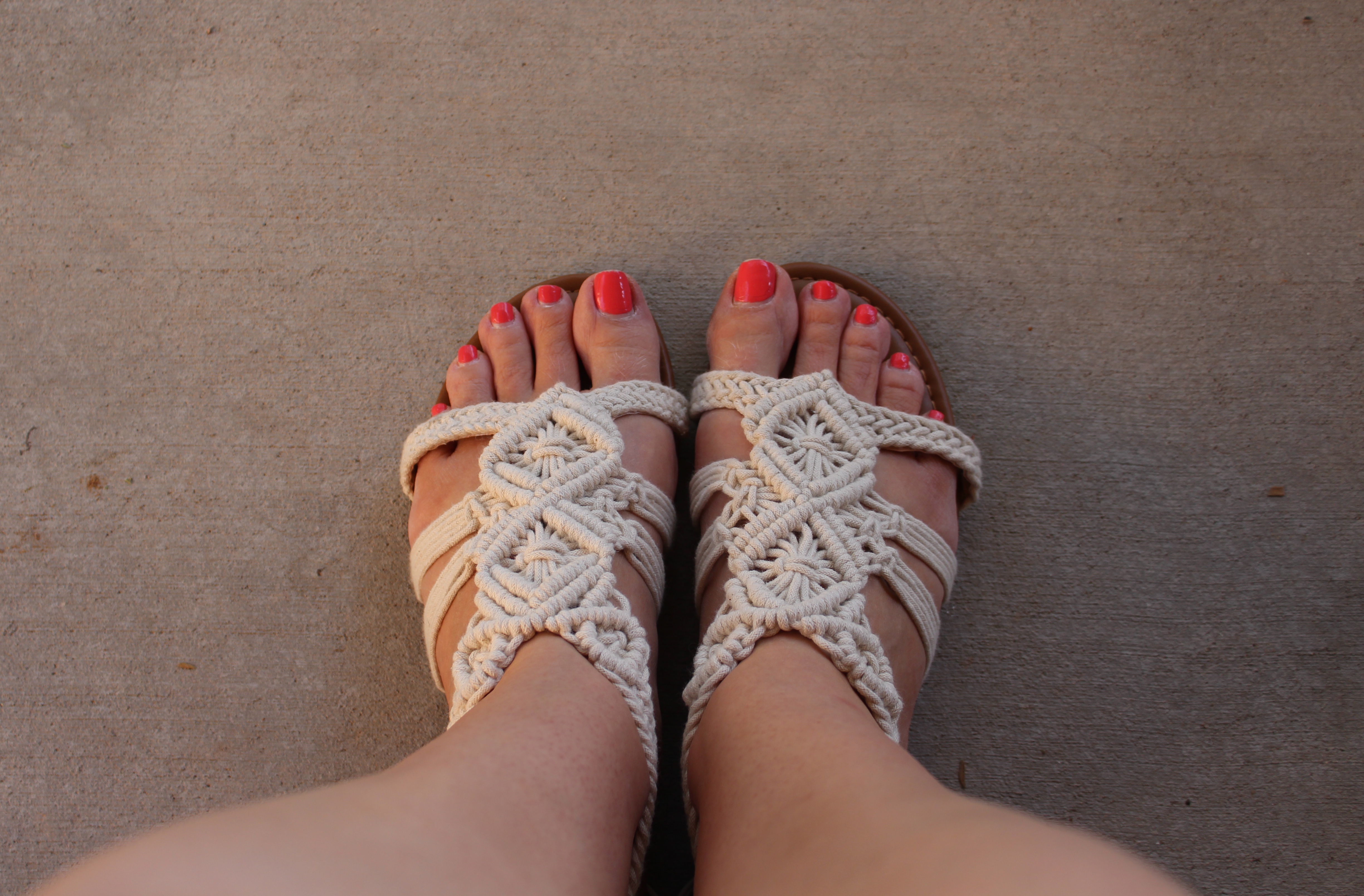 I have been loving this hairstyle lately.  Instead of just a plain half-up I have been french braiding a small portion of the top of my hair and then securing it with a flexi.    I like this because it can add a little extra style and height to my hair than just wearing a normal half-up. It is super quick because I only gather about 3-4 pieces of hair from each side to make the french braid.  I also used thin enough pieces of hair so I could still use my mini or xxs flexi clip.  I have done this same hairstyle before with taking a little bit bigger pieces of hair so I could use my xs flexi for this as well.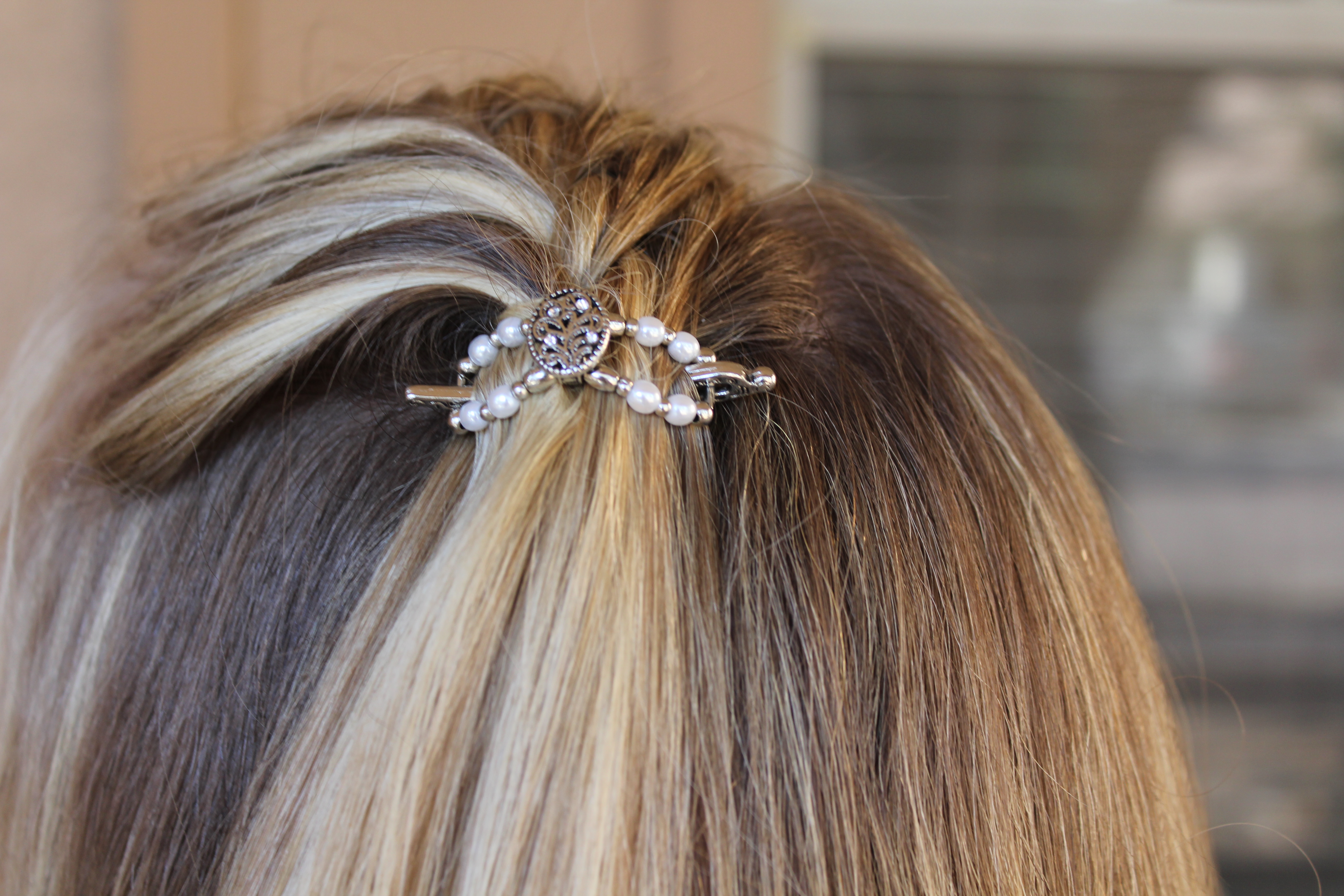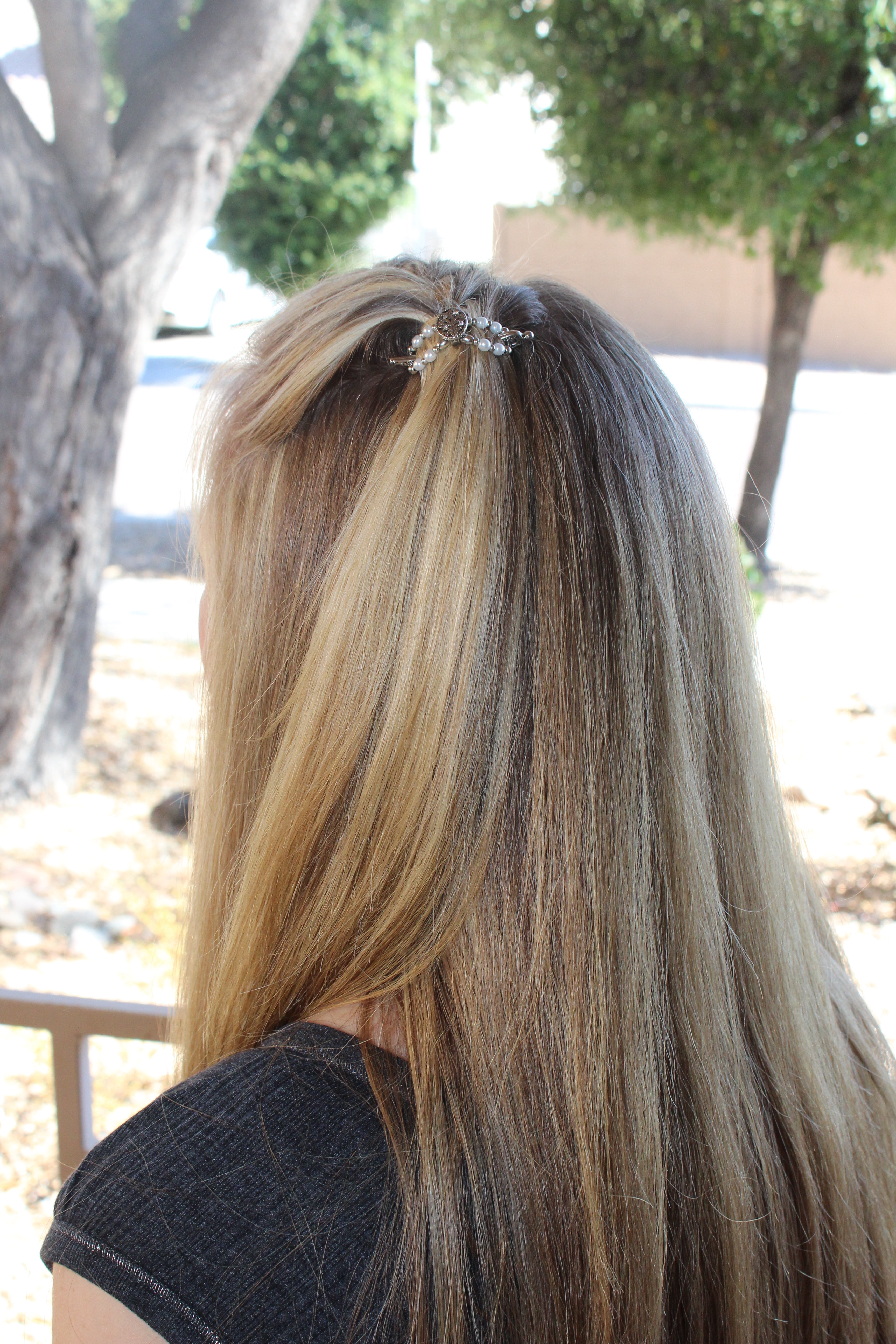 I would love if your would join my Friday link-up party!
What I Wore
Shirt- Express
Tank top- Target
Skirt- Jane.com
Shoes- Target
Flexi clip- Lilla Rose