This post may contain affiliate links.  Thanks for your support!
Last Saturday my kids had their end of the year music recital.  We are so blessed to have found a church that offers free music and violin classes for the kids on Saturday mornings.   My boys even get to join in on the first music class of the morning, and then the girls stay for violin and chorus.  I decided since I was dressed and ready I would take my outfit pictures on Saturday instead.  Not that they have to be taken on Sunday that just seems to be the day I am usually a little more "ready".  Ha!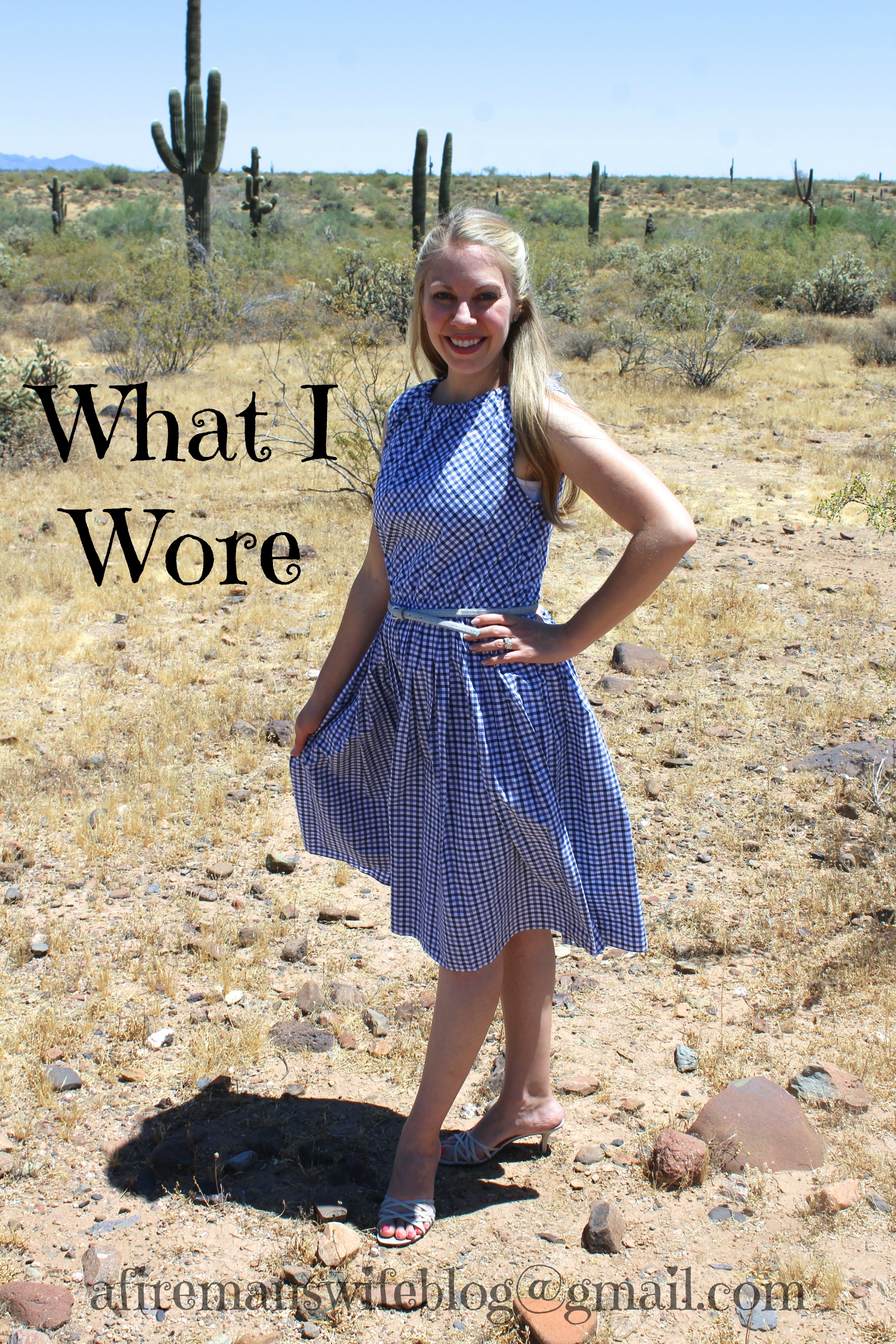 The Apache Wash Trailhead was on our way home so I thought it would be fun to stop and take the pictures there verses my front porch.  It probably wasn't the best time of the day lighting wise, lots of crazy shadows, but it was kind of fun with the raw dessert background.  We made it out with my husband only getting one cactus needle stuck in his foot and no bee stings.  I say that was a success!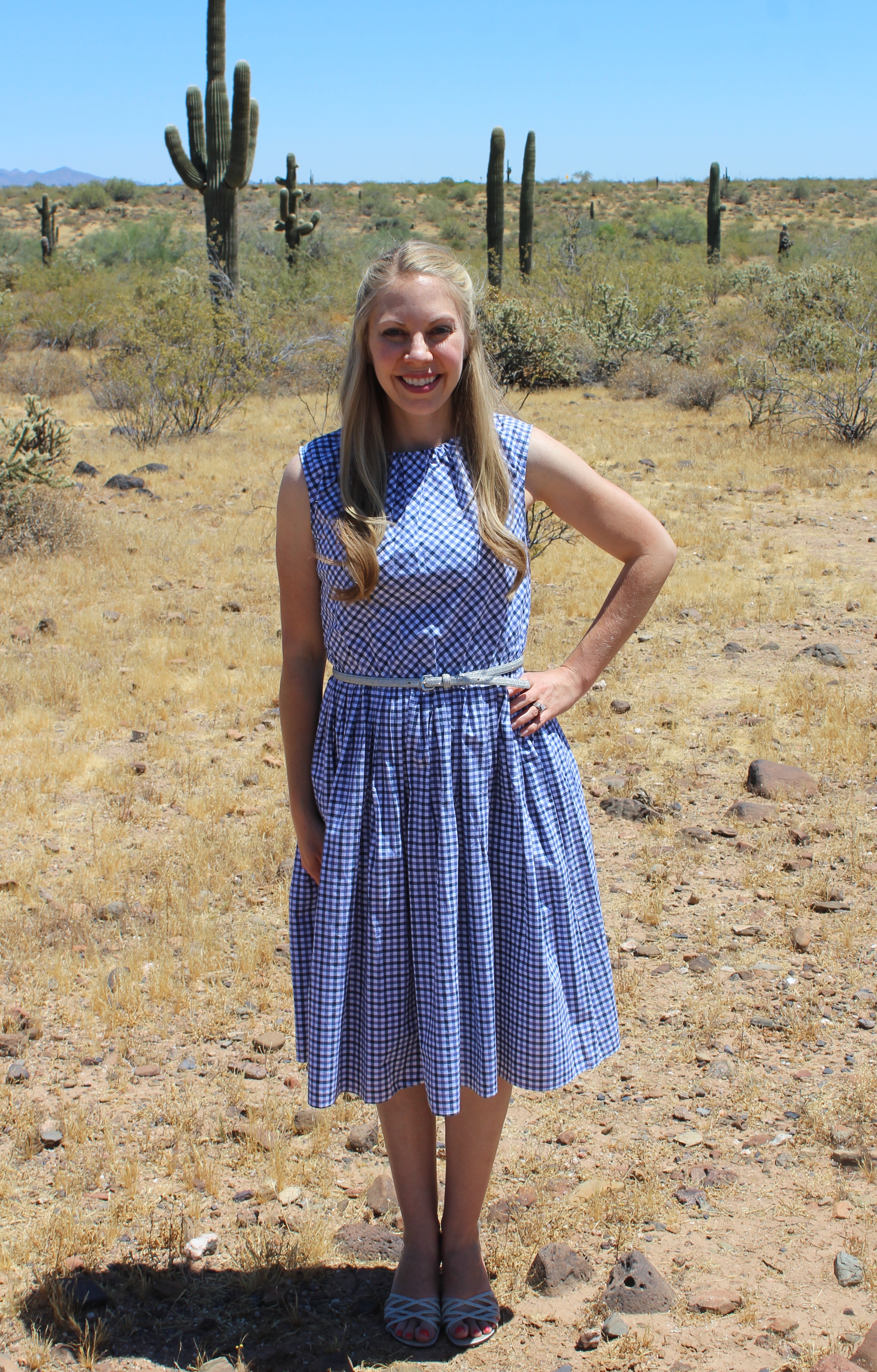 I got this dress at Target a couple of weeks ago and I thought it was so cute with the gingham.  I love how it kind of has a 50's flare to it.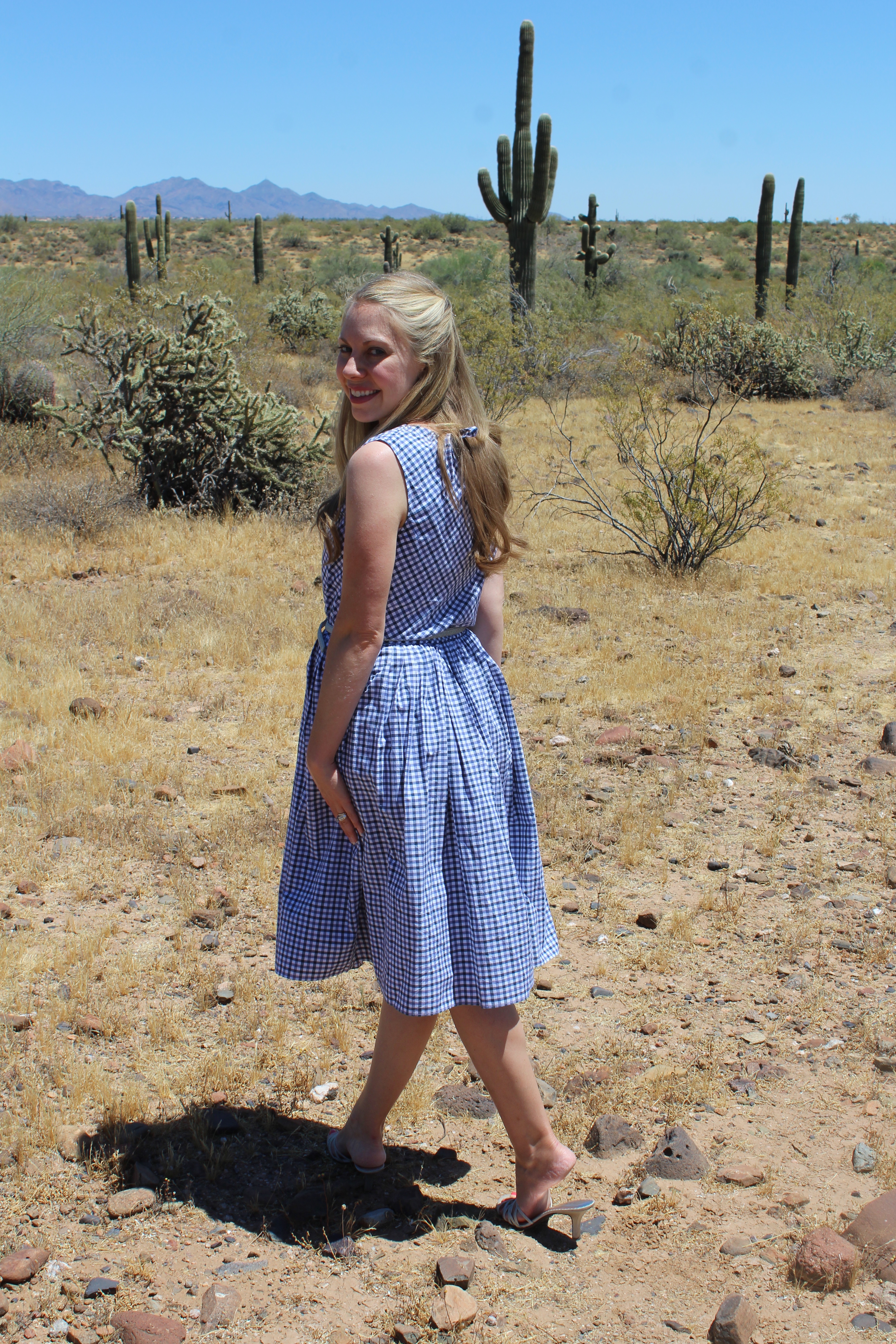 The waist is cinched in with elastic but I thought it still needed a belt.  I was happy when I already had a silver sparkly matching belt and shoes in my closet!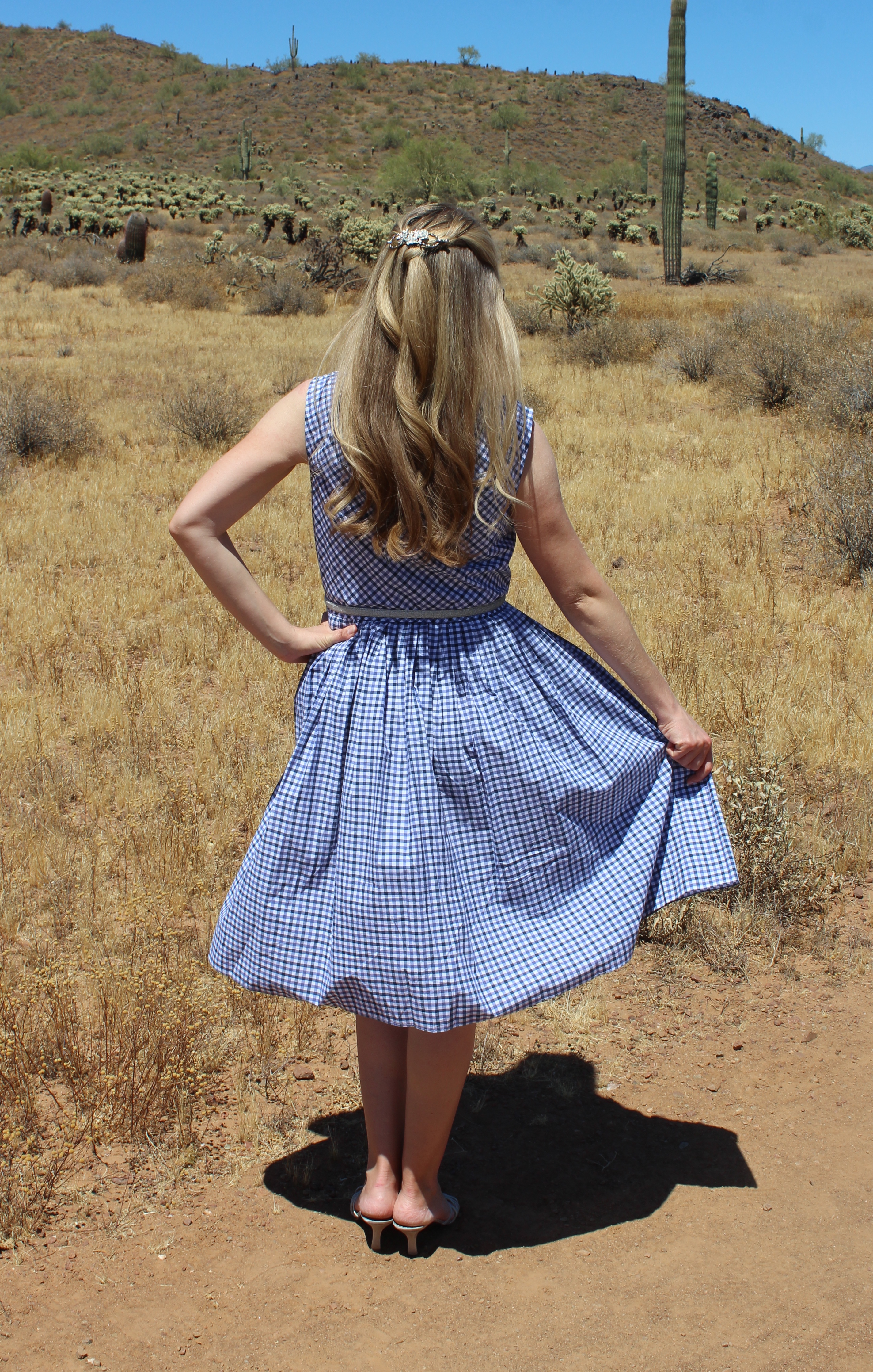 For my hair I braided a section from each side and then twisted it around in a knot and secured it with a medium Floressa flexi.  Think of the flexi half-up knot but just with braids.  I think Floressa is so pretty and elegant so I thought it needed a more elegant hairstyle.   I love how this can be done with one simple flexi versus a bunch of bobby pins.  Floressa is May's flexi of the month and it is already sold out.  It will return next month as a hostess exclusive that can be purchased only when you host an in-person or Facebook party.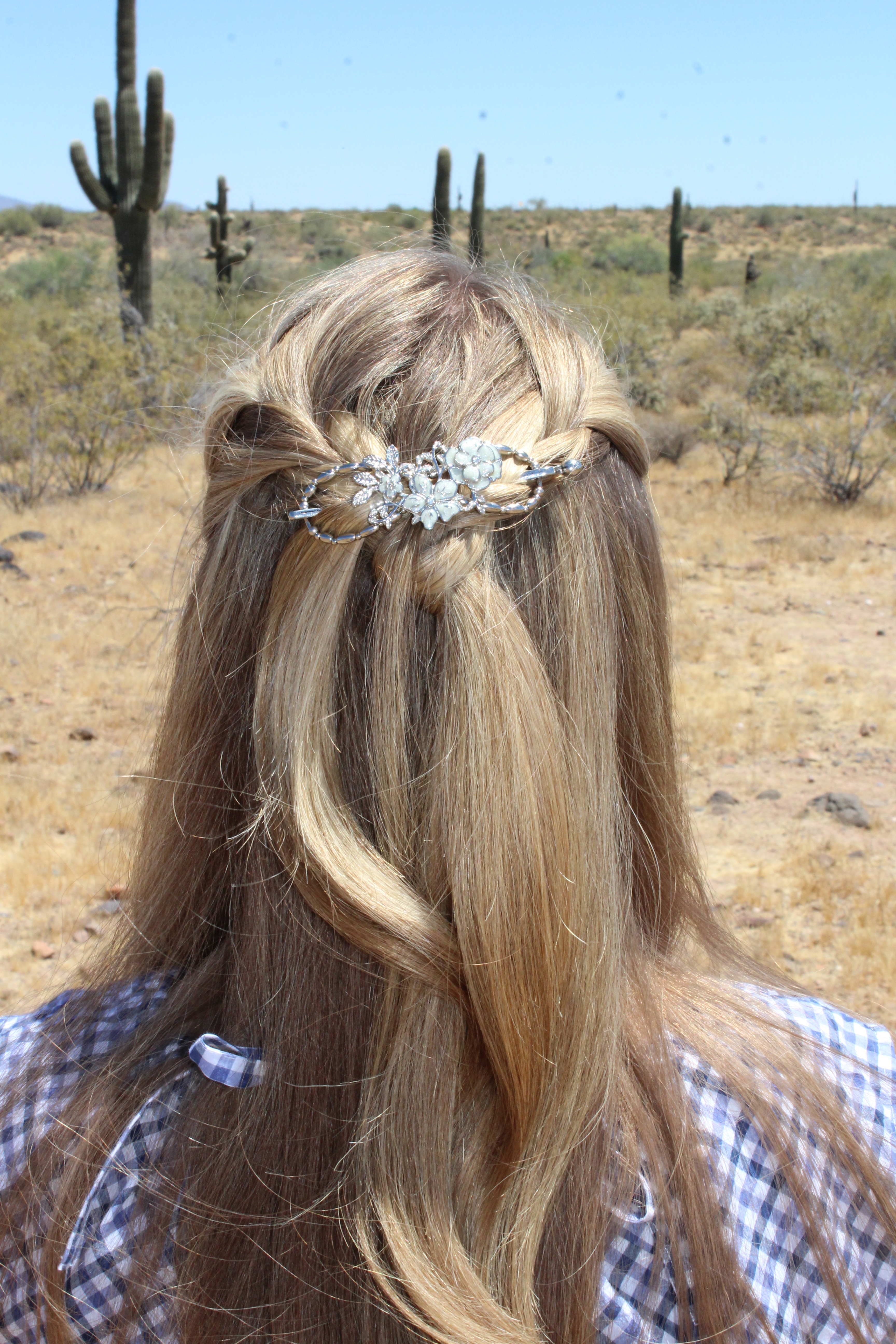 Hello saguaro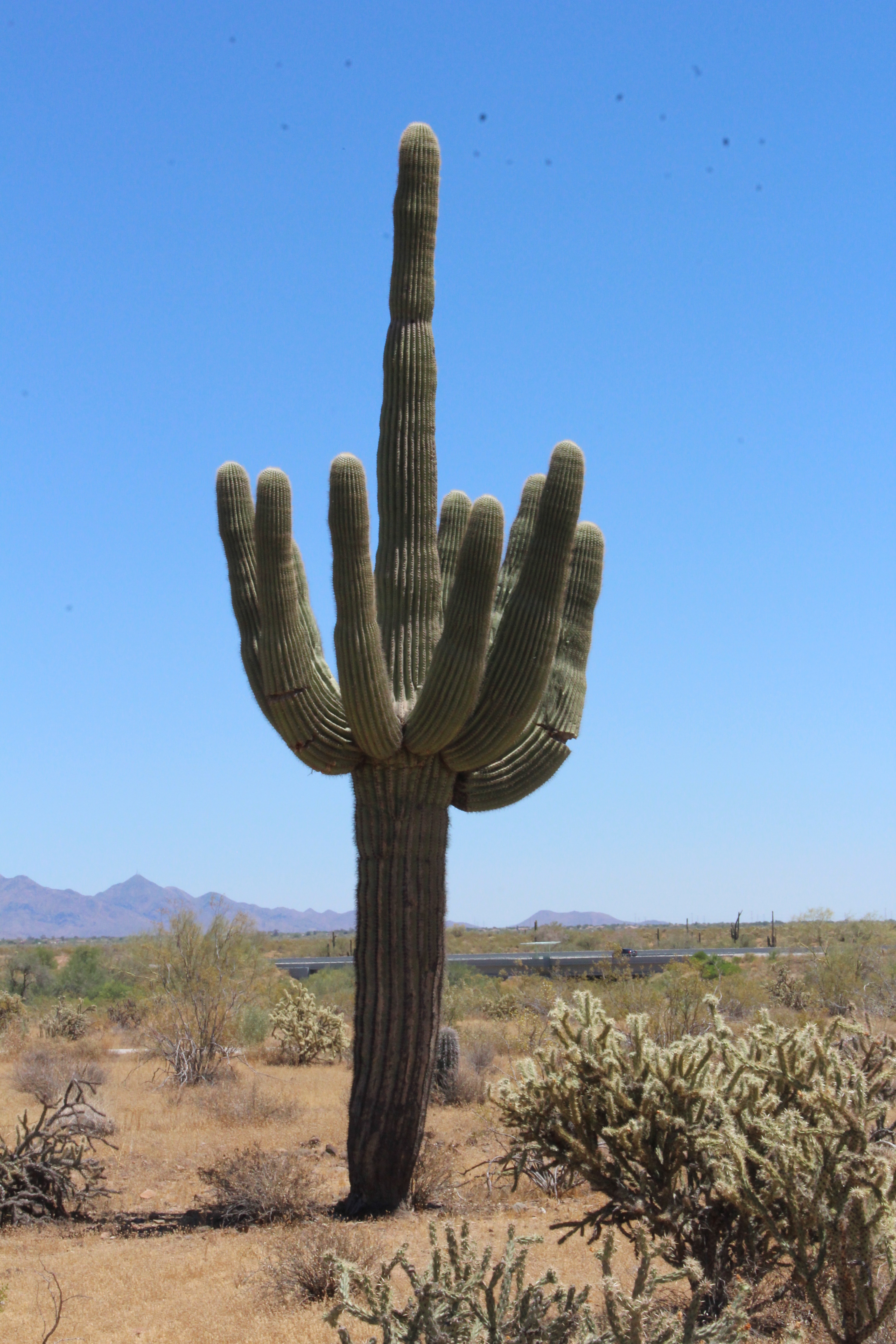 And because we are total nerds and The Fireman MADE me do this here you go: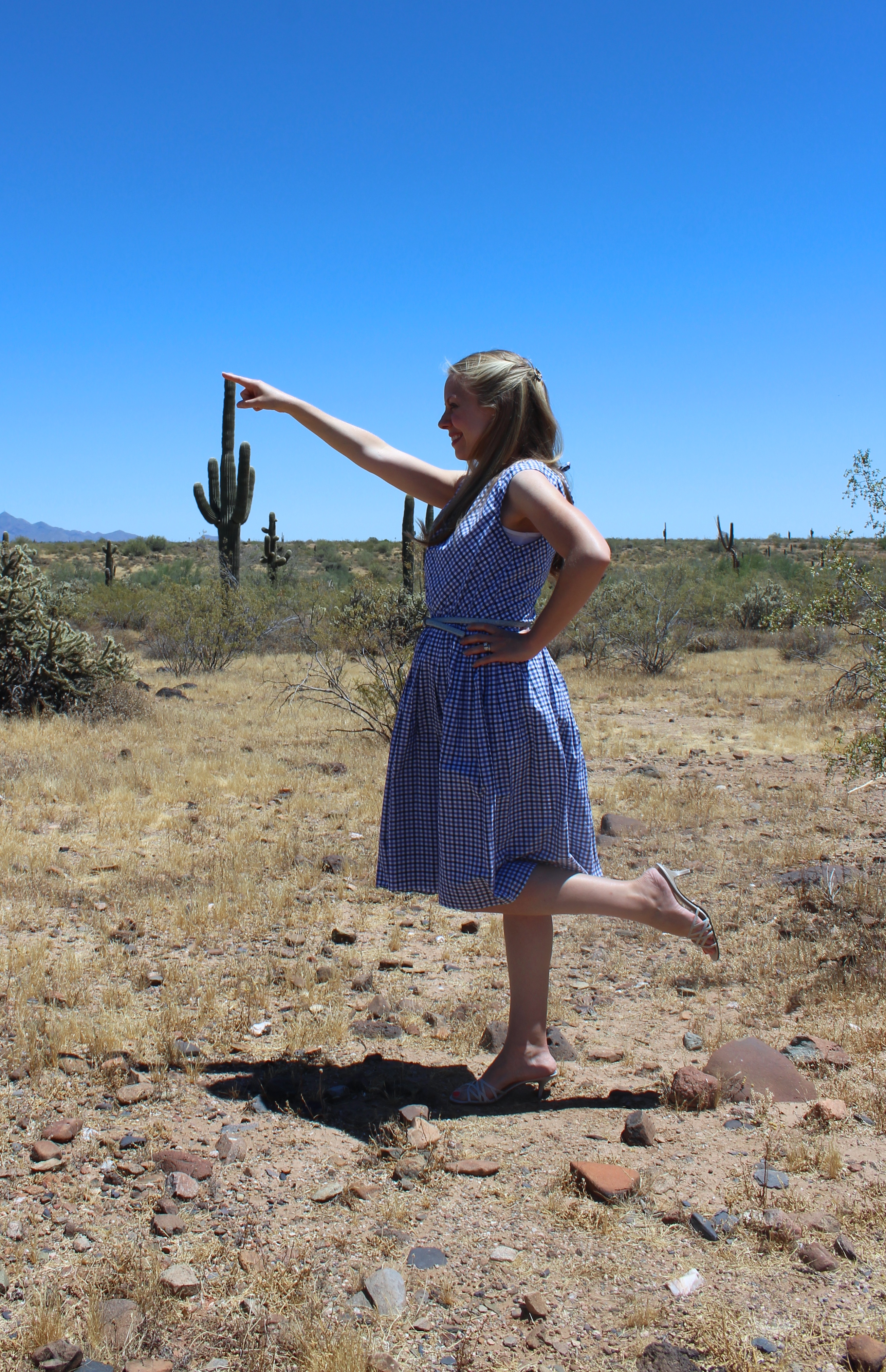 I would love if you would join my Friday link-up party!
What I Wore
Dress- Target
Tank Top- Target
Belt- ThredUp (sign up as a new customer under me and get $10 off your first order)
Shoes- DSW
Flexi Clip- Lilla Rose