This post may contain affiliate links.  Thanks for your support!
Last Sunday was an extra special day because not only was it Mother's Day it was also my birthday!!  My birthday has not fallen on Mother's Day in years.  We had a great day celebrating with my mom and sister's family at church and then lunch out after.  We ate lunch outside at a restaurant next to a golf course and it was great because the kids could run around on the grass and not have to sit still at the table.  It was also a beautiful  place to take pictures…almost, because the wind decided to show up again on me….two Sundays in a row now!
Every year on Mother's Day our church has a photo station set up so everyone can get family pictures taken.  These were actually the outfits that I had planned for us to wear on Easter.  My son was really sick that day so we never even made it to church.  The outfits worked great to be used on Mother's Day instead!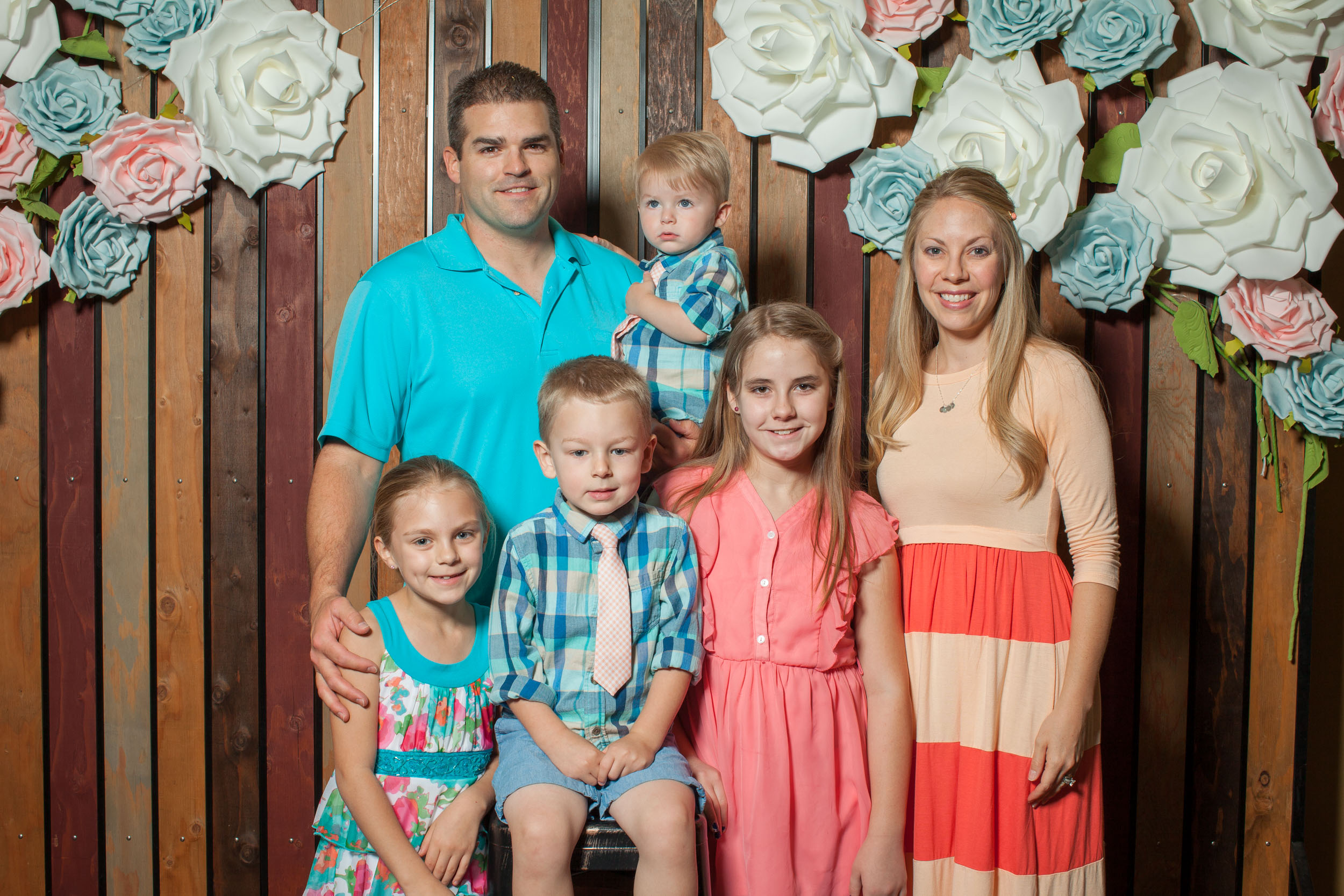 I love this dress that I found at The Klassy Girl Boutique.  I think the colors are so beautiful for this time of year.  I was excited that on this day I was going to be able to take outfit pictures away from my front porch with a beautiful background…but the wind had other plans.  It was one of those days that I think we took about 80 pictures….okay so maybe not that many :), but with the high wind they were just not going to turn out!  Here are a few so you can kind of see the beautiful landscape.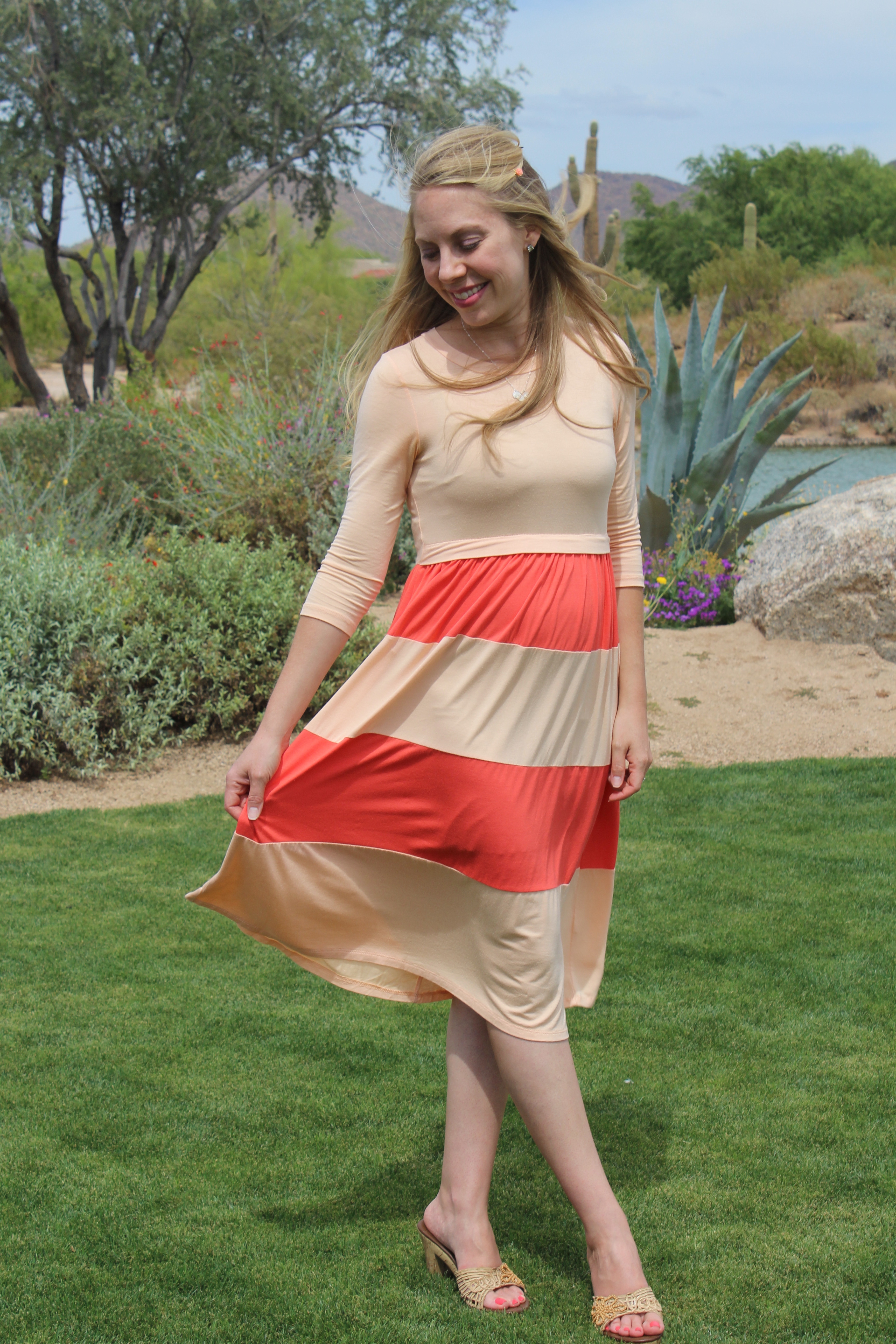 Excuse the lady bending over in the back ground.  This was the only normal looking shot where I was not looking so wind-blown!
Nothing fancy with my hair today.  I had some left over curl in my hair from the day before and I used one of the braided leather 8 flexis in Tudor Rose to pull my hair half up.  These flexis are a little different in that they don't have an attached pin like the normal flexi clips do.  You just secure it with a hair stick.  I am wearing a medium here and it fits way tighter than a regular flexi medium.  This baby didn't move all day!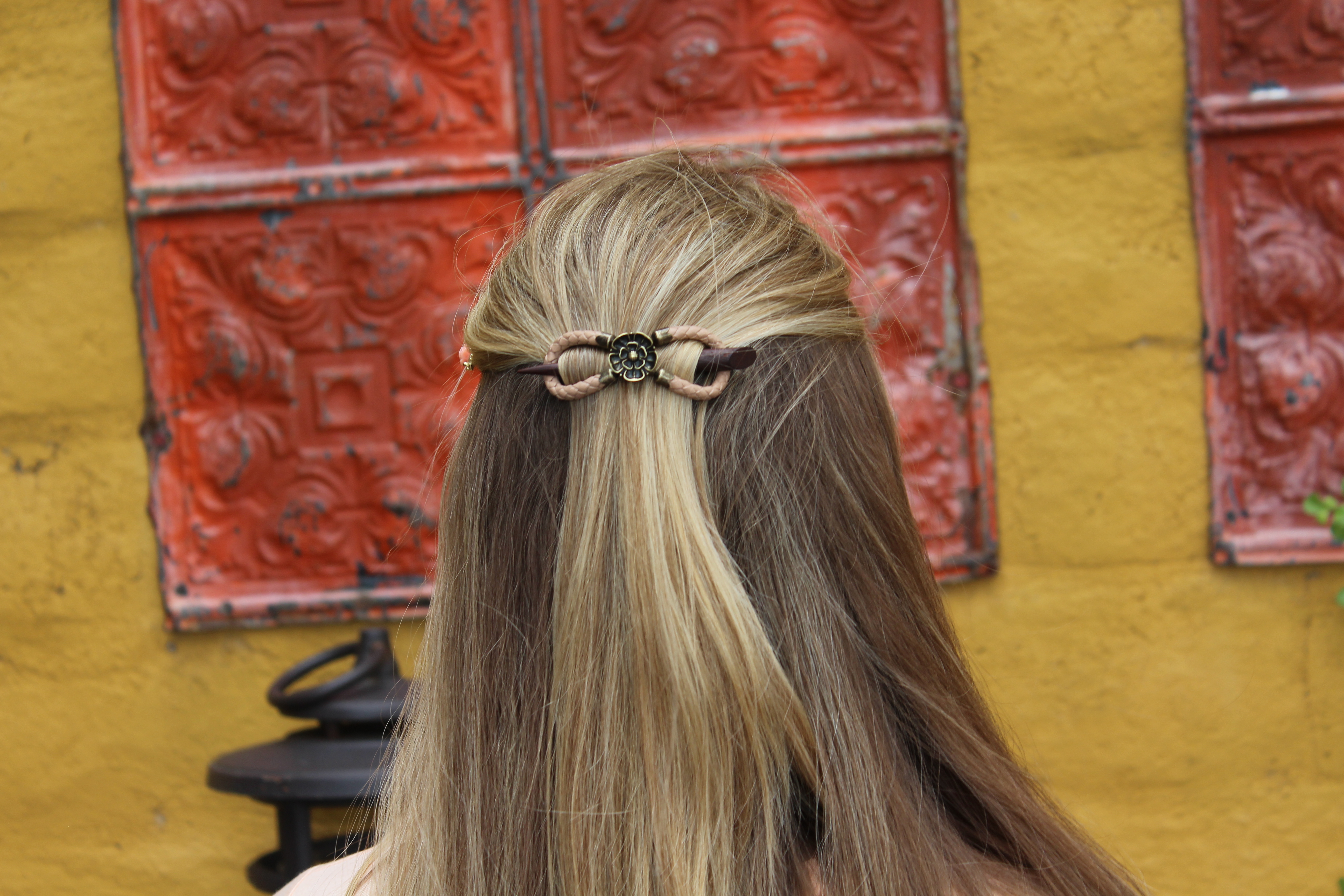 To make my hair a little more fancy, and bring in some matching color, I added a Rose bobby pin to the side of my hair.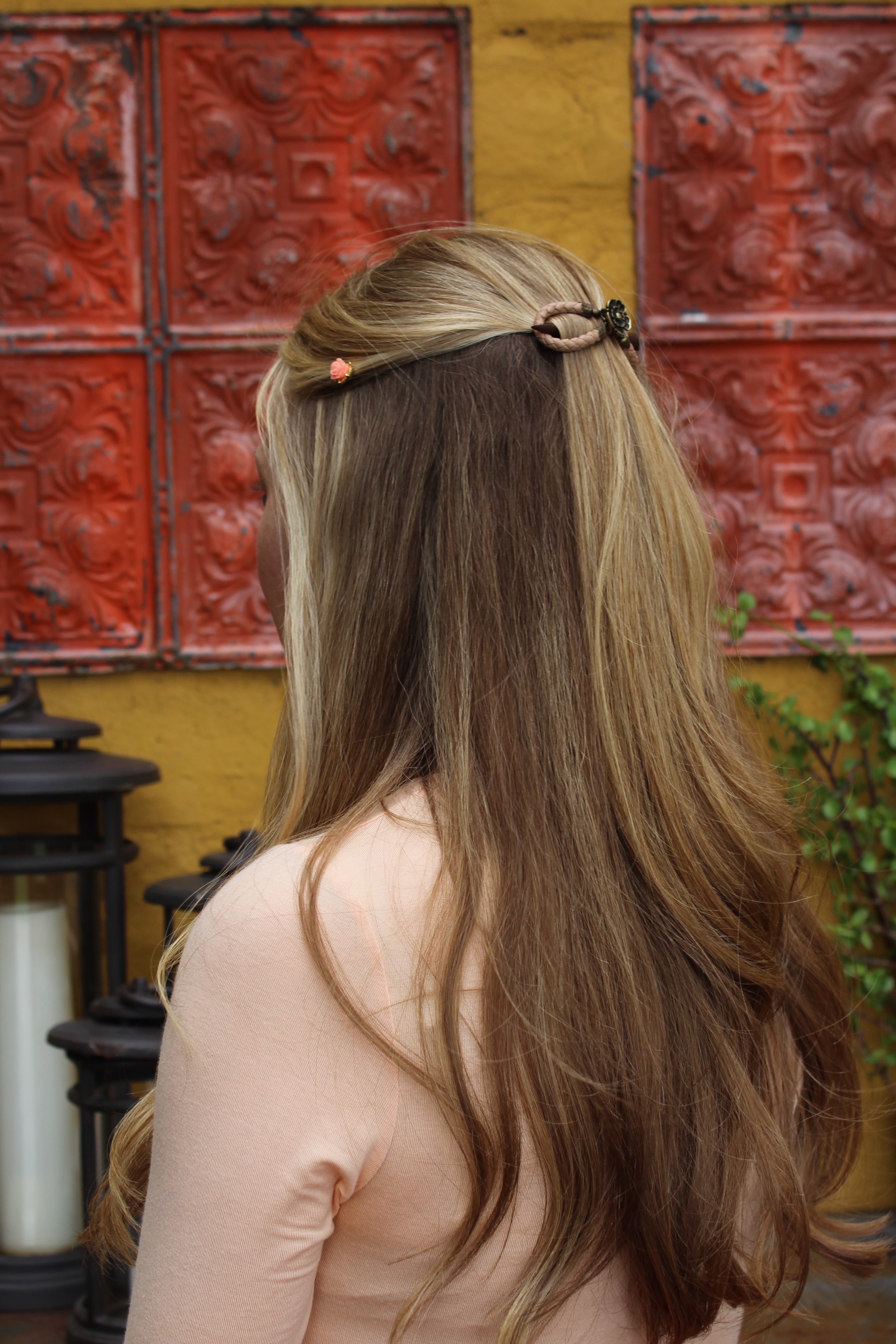 My husband surprised me with this necklace as a birthday/Mother's Day gift from Bella Bliss Jewelry!  One of the girls at my church owns this company and I had seen these before but I had no idea it was coming!  You can personalize the necklace with any initials you want.  Mine has the first initial for each of my kids.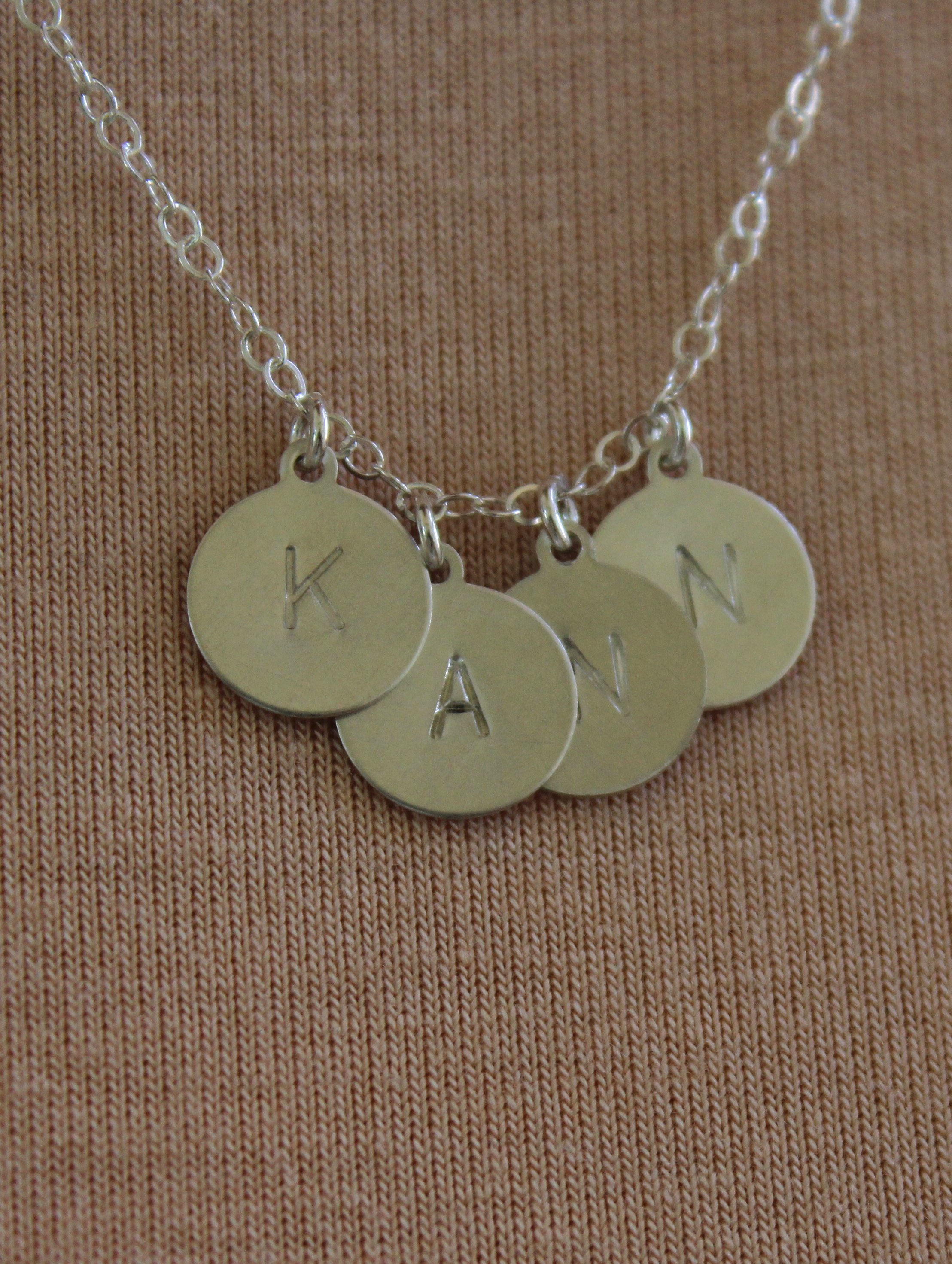 I would love if you would join my Friday link-up party!
What I Wore
Dress- The Klassy Girl Boutique
Shoes- Famous Footwear
Flexi Braided 8 and Bobby Pin- Lilla Rose
Necklace- Bella Bliss Jewelry