This post contains my affiliate link.  Thanks for your support!
It was so good to be back to church last Sunday and have my youngest feeling better!  I feel bad we totally missed out on all of Easter so the outfit post got skipped last week.  This week I was excited to wear my new LulaRoe Cassie skirt.  I had never tried the Cassie skirt before and I really love the length of it and how comfortable it is!  The skirt is a stretchy pull on skirt with no zippers or buttons.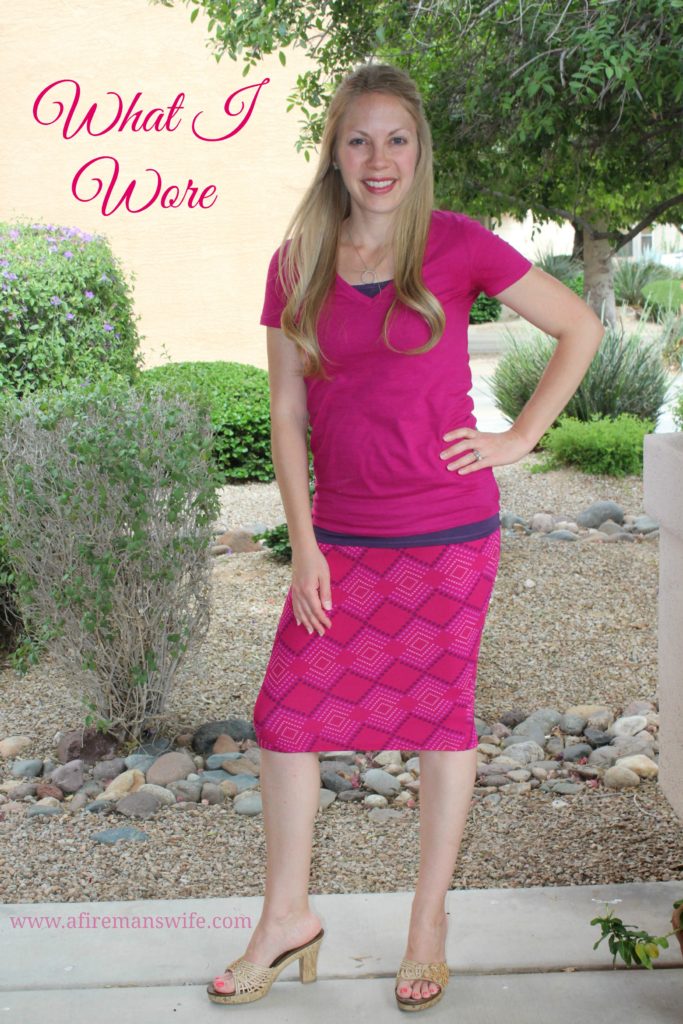 I thought that the pink in the skirt would be so hard to match but I found this pink shirt and purple tank top at Target and they went perfect!  I love the pop of color that the purple tank top adds underneath the shirt.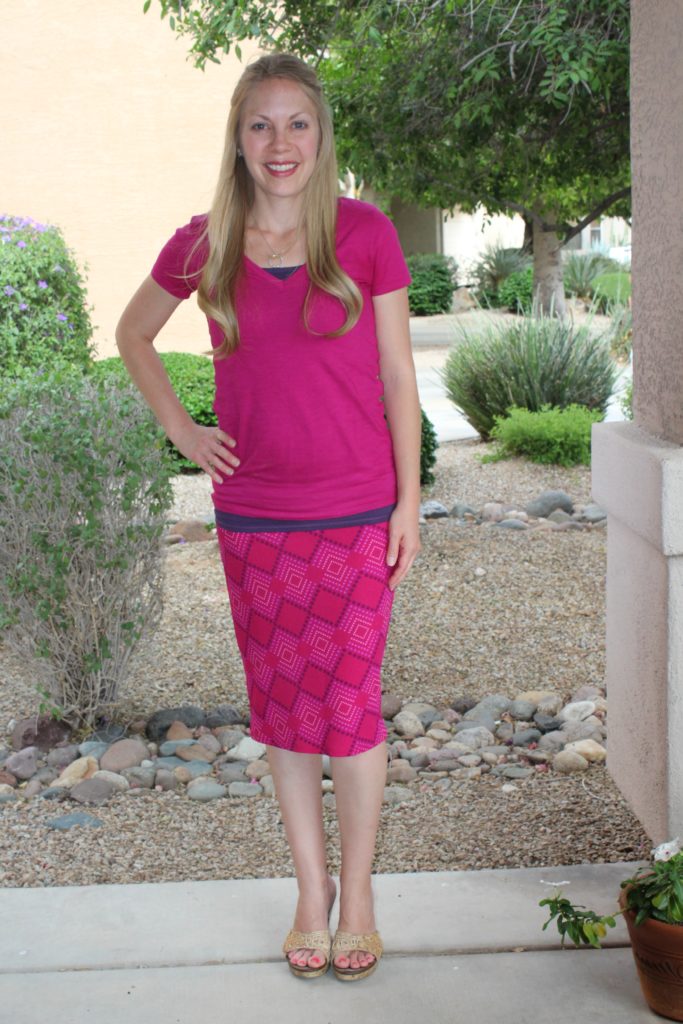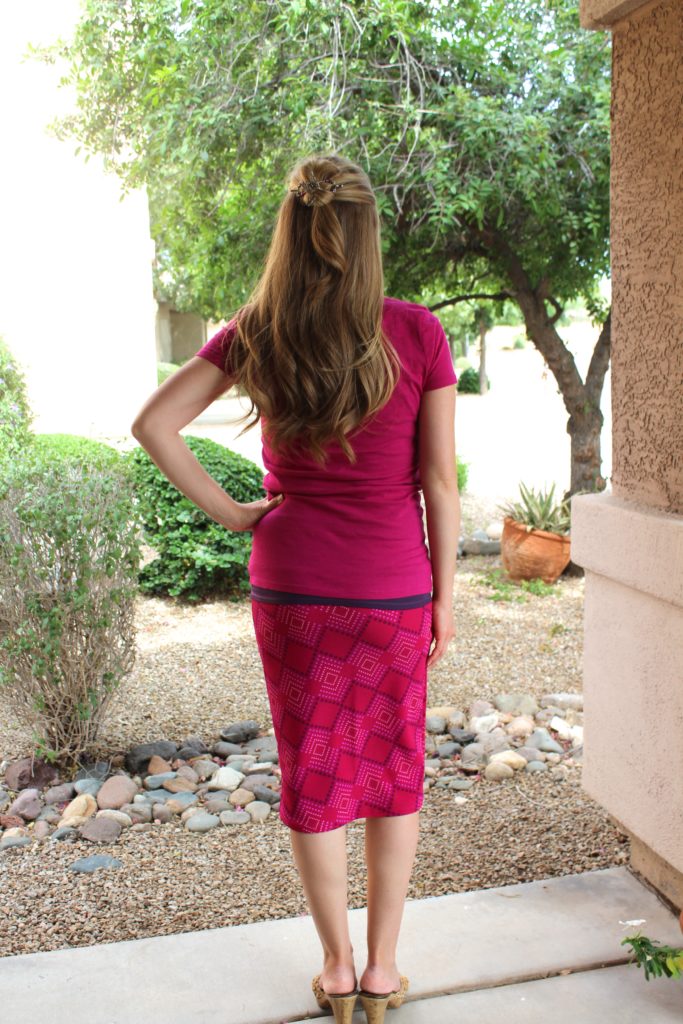 I wore my hair in my current favorite go-to style, I call it the half-up messy-up.  I tend to wear it like this more than putting it all up lately.  I love the ease of just pulling it half up, it stays perfect all day, and it looks super cute with a flexi!  Once the flexi is secure I like to poof out the front a little so it is not so slicked back.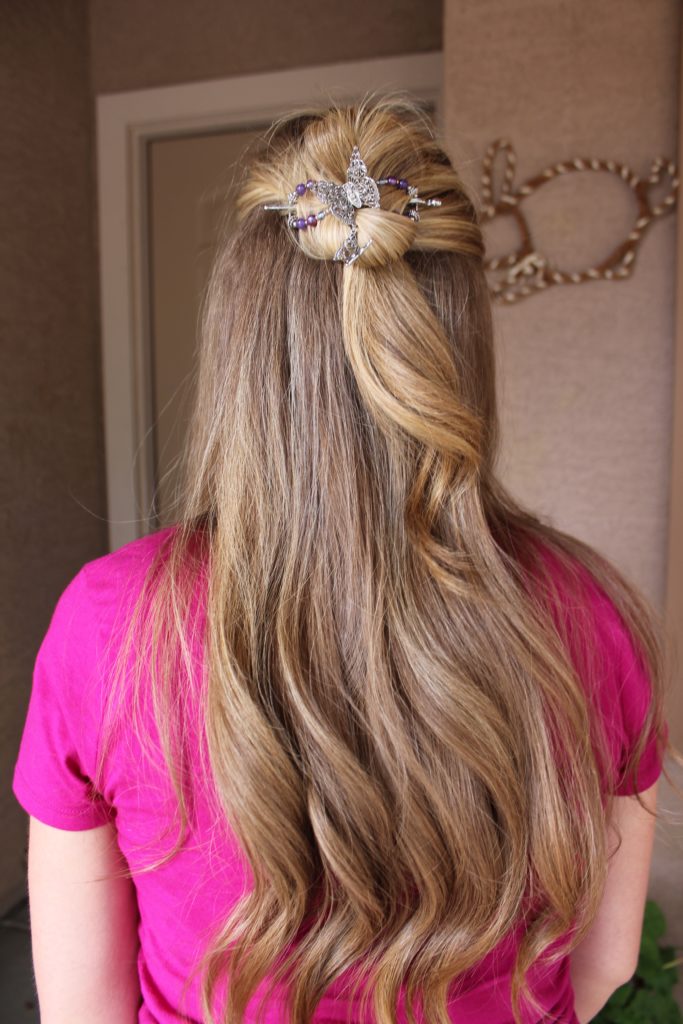 I am wearing a medium flexi for this style in the April flexi of the month, "Felicite".  I love this one with the hanging butterfly and beautiful purple and pink beads.  It also comes in gold.  Get it while you can because it will be gone on May 1st!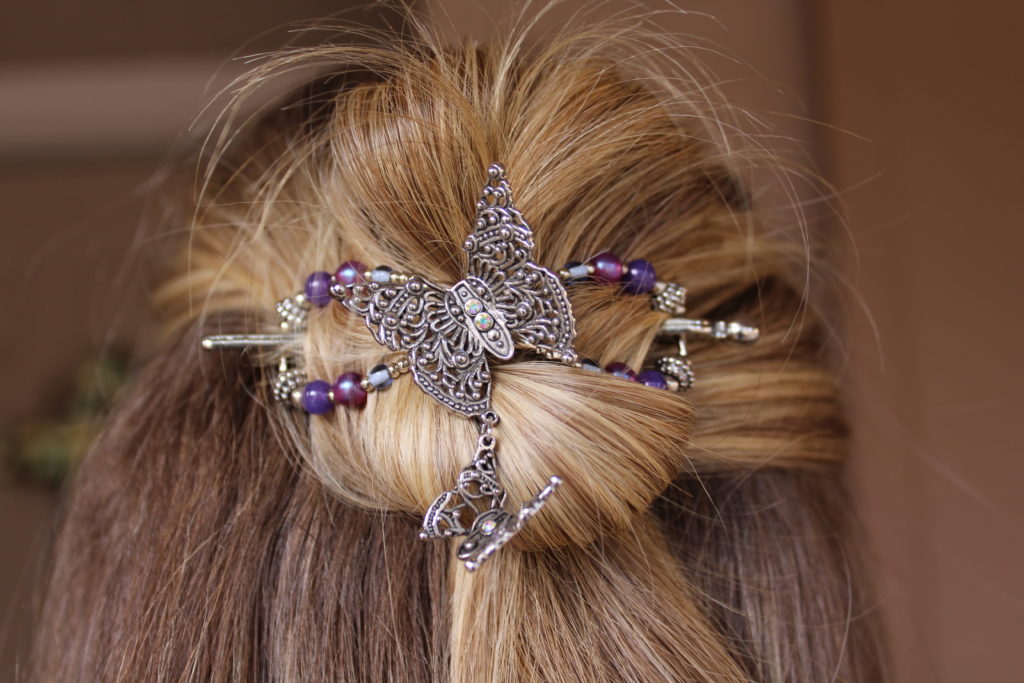 I would love if you would join my Friday link-up party!
What I Wore
Shirt and tank top- Target
Skirt- LulaRoe
Shoes- Famous Footwear
Flexi clip- Lilla Rose