This post contains my affiliate links.  Thanks for your support!
Wow, I can't believe it is already April!  Is it just me or is this year flying by??  The next two weeks are also so busy for us with my daughter's birthday this Sunday, and then Easter the following Sunday.  I am still trying to get my Monday recipe post up, at this point it will be ready for next Monday!  Ha!  That's just the way some weekends/weeks go!  Here is what I wore last Sunday to church.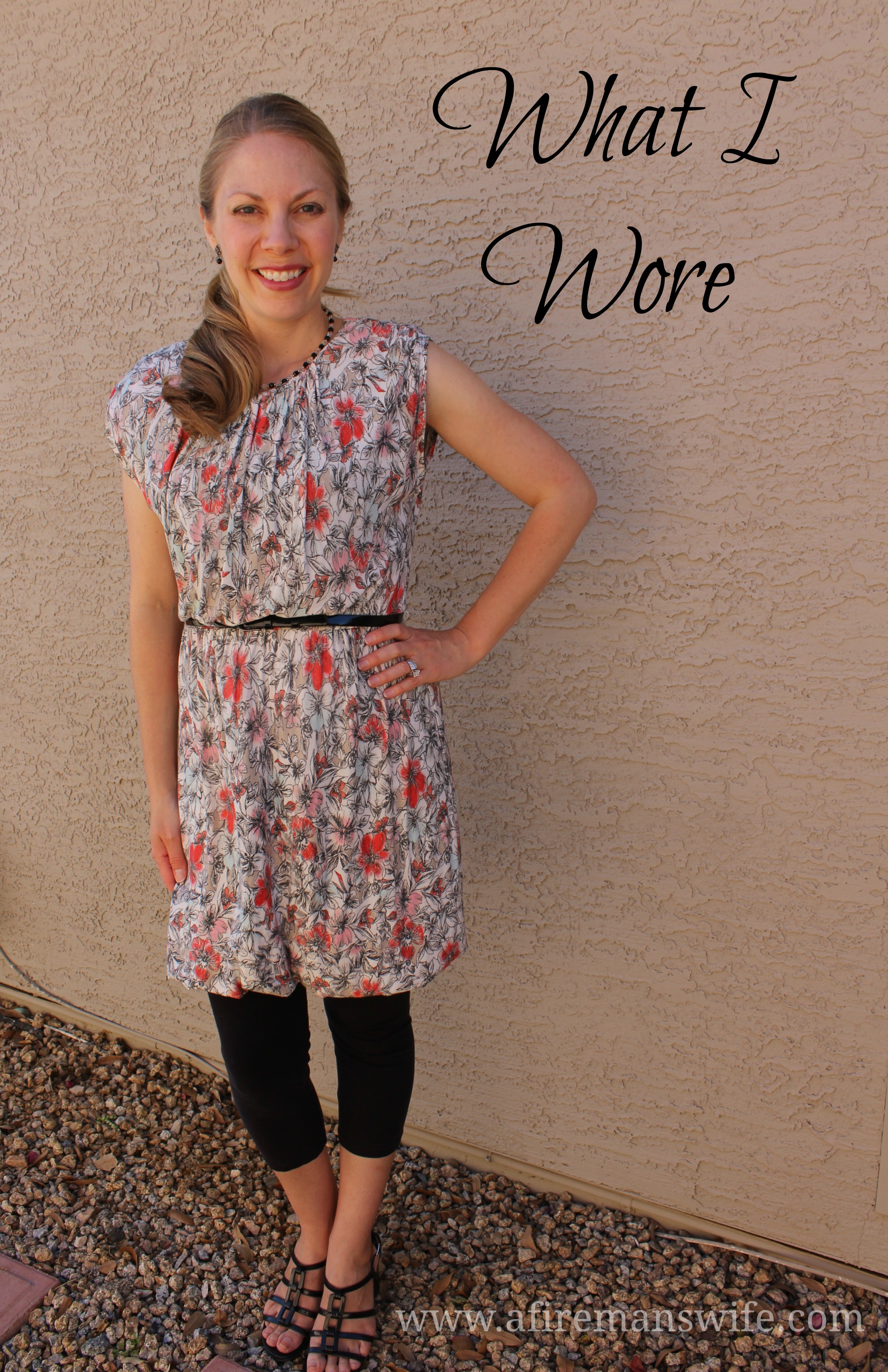 The dress and belt are another Kohls find.   For me the dress by itself is too short so I paired it with black capri leggings.  I love how the neckline of the dress is cut higher, but on the sides it still is kind of open so I wore a black halftee tank underneath.  I love wearing a halftee when you really don't need  a full tank top but you still want the coverage on top.  I bought a few half tees back when I was nursing and I still find outfits to wear them with!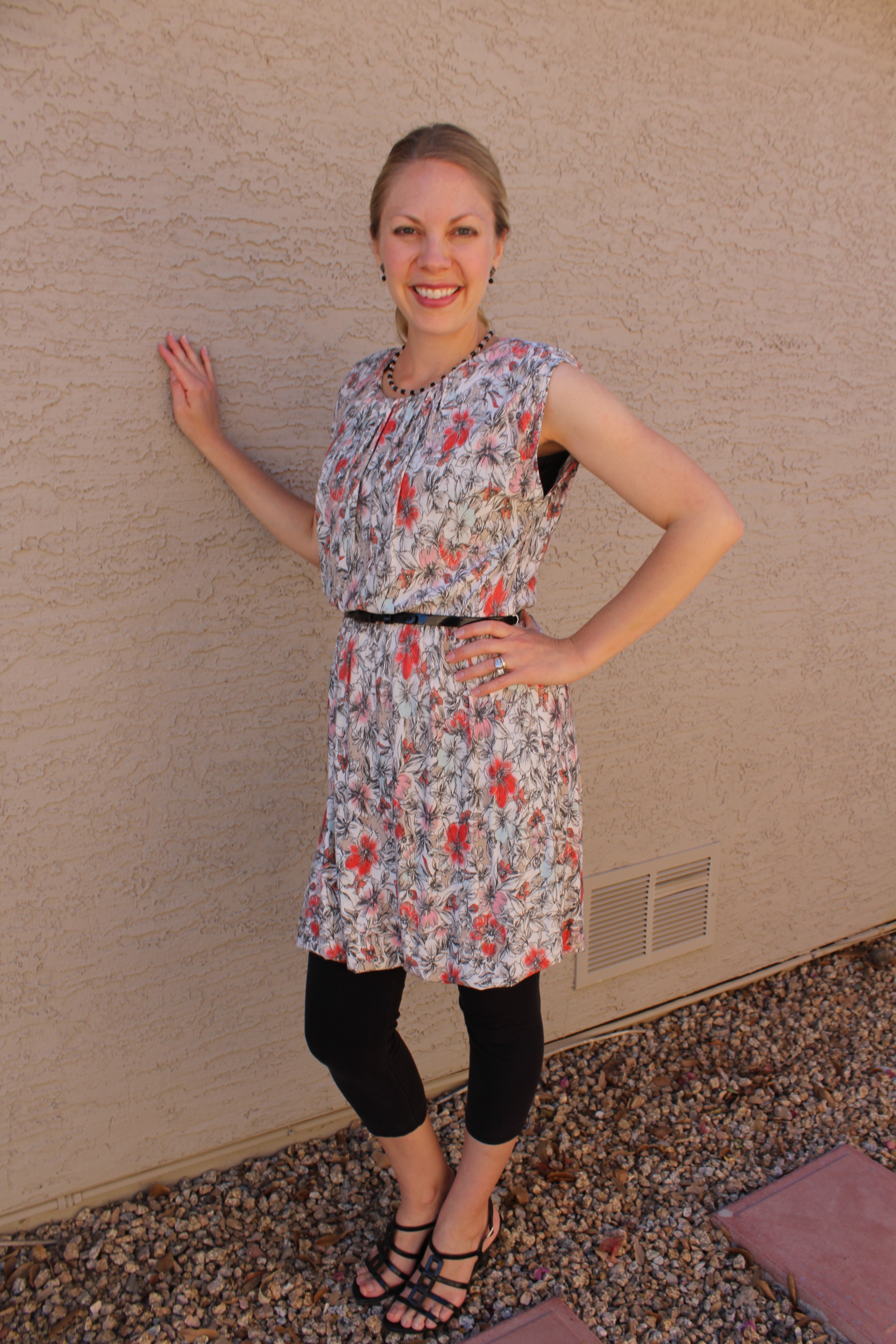 My black capri leggings are from New York Company and my shoes are from ThredUp.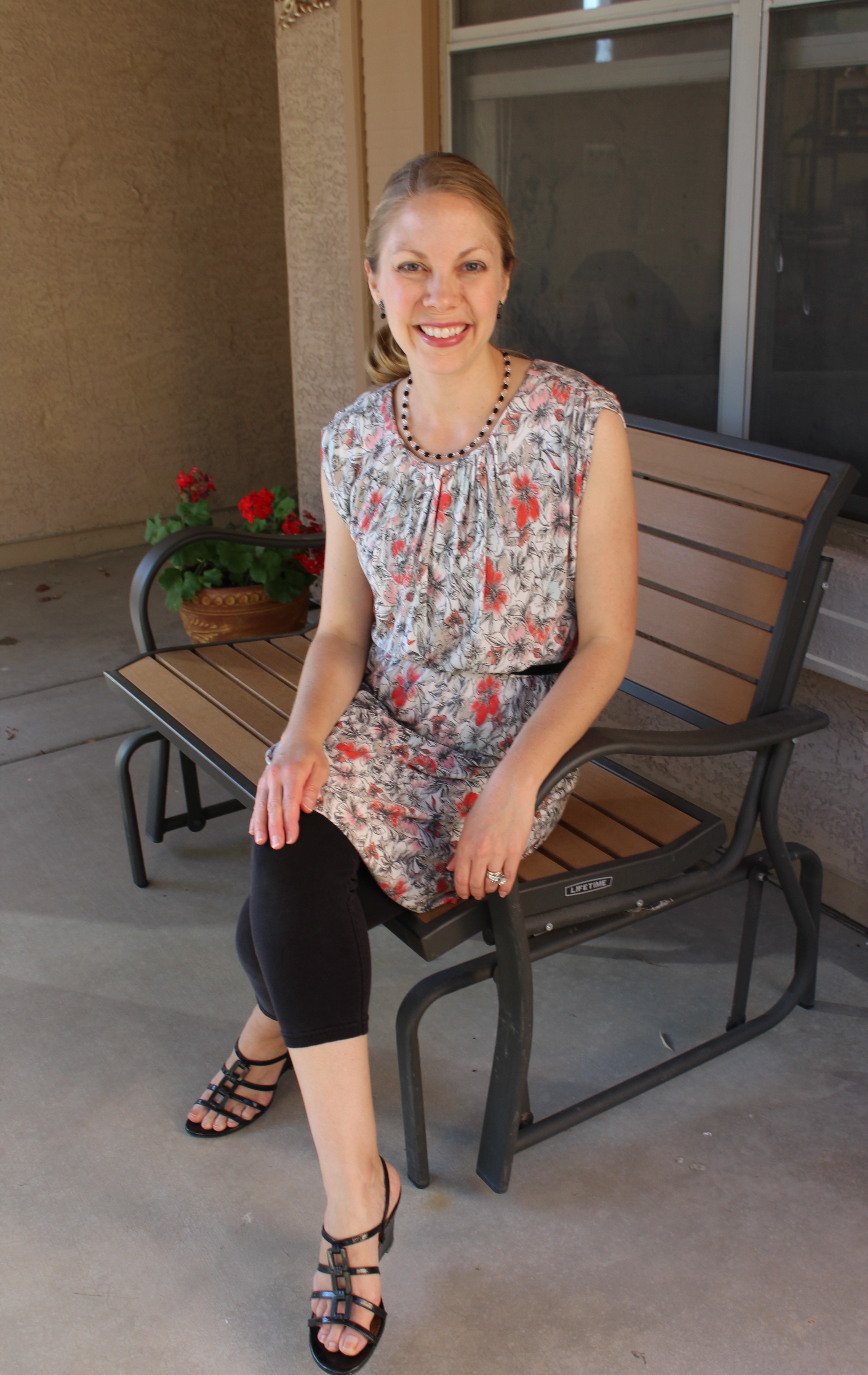 For my hair I wore it back in a pony tail in a small Lilla Rose flexi clip in Sable.  
I think a flexi clip is a much prettier hair tie than a rubber band!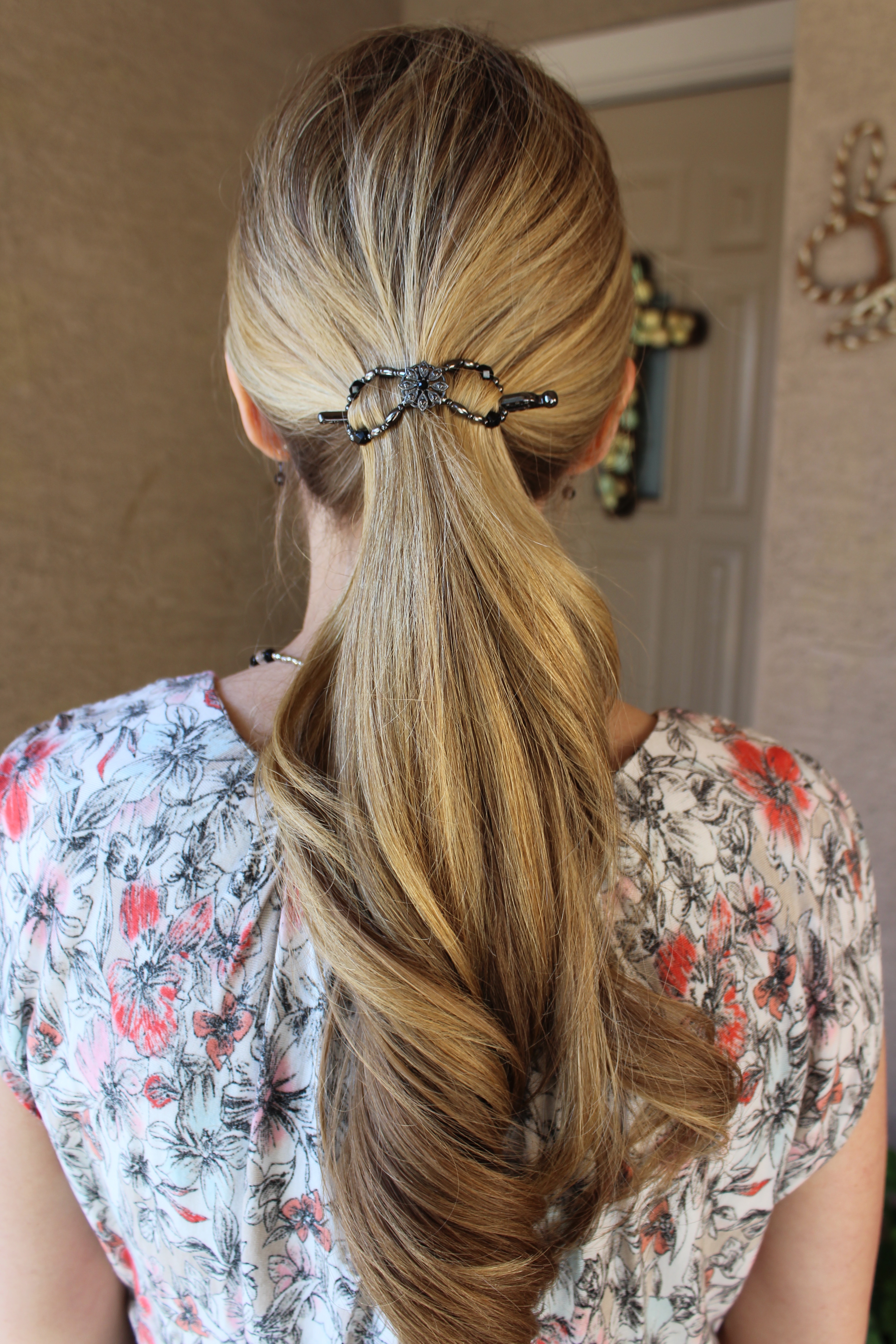 My necklace is actually one of the Lilla Rose hairbands in Clearly Jet.  I just un-clipped the adjustable elastic part and clipped on the magnetic clasp add-on.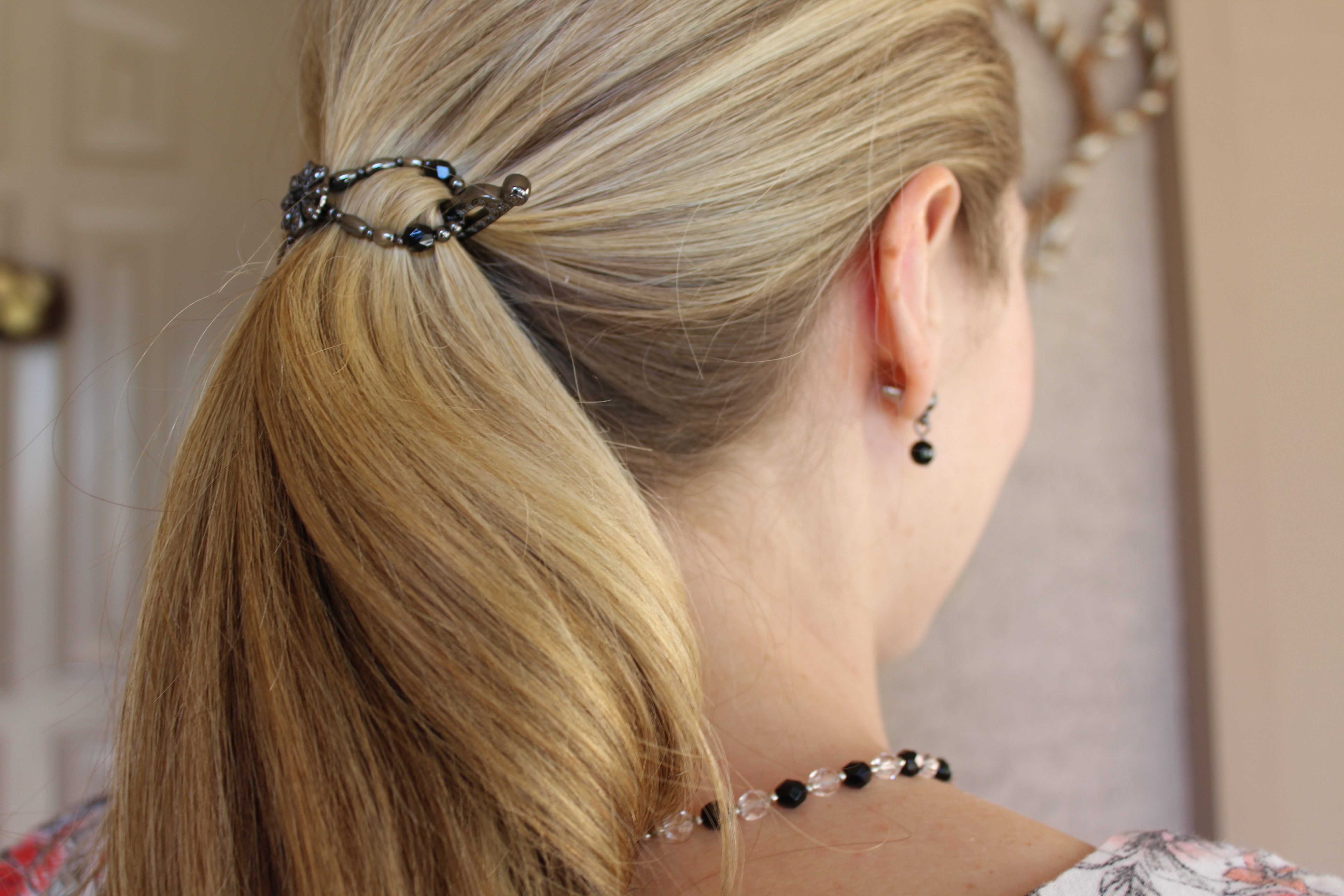 I love how it is such an easy way to make a necklace!
Here is how the hair band looks before I add the magnetic clasp so you can see it with the adjustable band.  **For the month of April spend $80 at my Lilla Rose site and get a free hairband!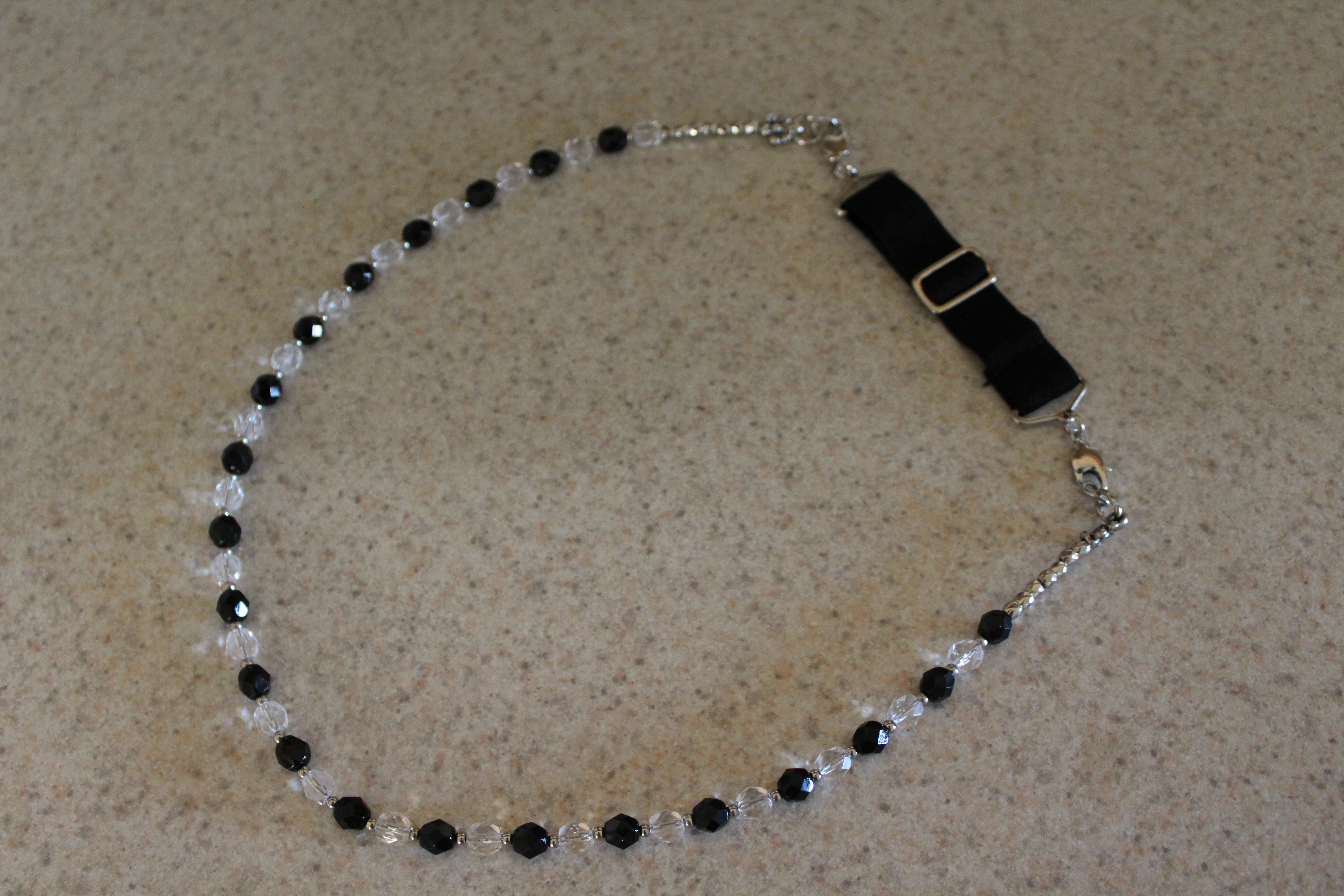 I hope you all have a great week!  I would love if you would join my Friday link-up party!
What I Wore
Dress and belt- Kohls
Capri leggings- New York Company
Black halftee tank top- Amazon
Shoes- ThredUp  (sign up as a new customer under me and get $10 off your first order)
Flexi Clip and Hairband- Lilla Rose