This post contains my affiliate links.  Thanks for your support!
Happy Spring!  As most of you are looking forward to warmer weather just be thankful it is not already in the 80's and 90's like it has been here!  We are actually getting a little break from the heat today and tomorrow, only in the 70's, but I know this might be our last cool down.  It is so on the verge of being hot here for the long haul so I really wanted to wear my new maxi skirt and 3/4 length tie shirt before it is just too darn hot!  So here is what I wore to church last Sunday.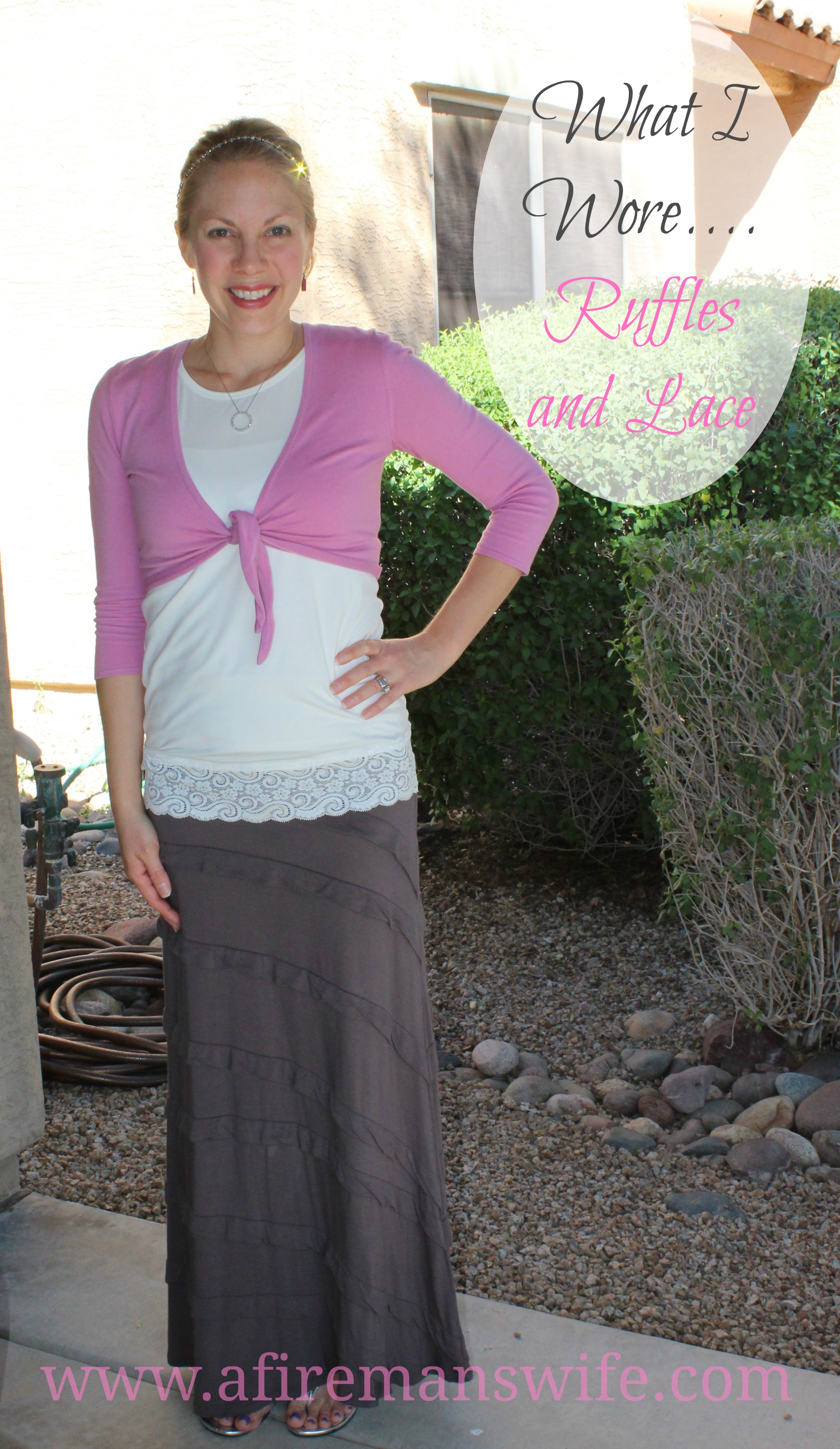 I love this tank top with the lace on the bottom.  So pretty and feminine.  The fabric is very thin so I did add another tank underneath so it wouldn't be see through.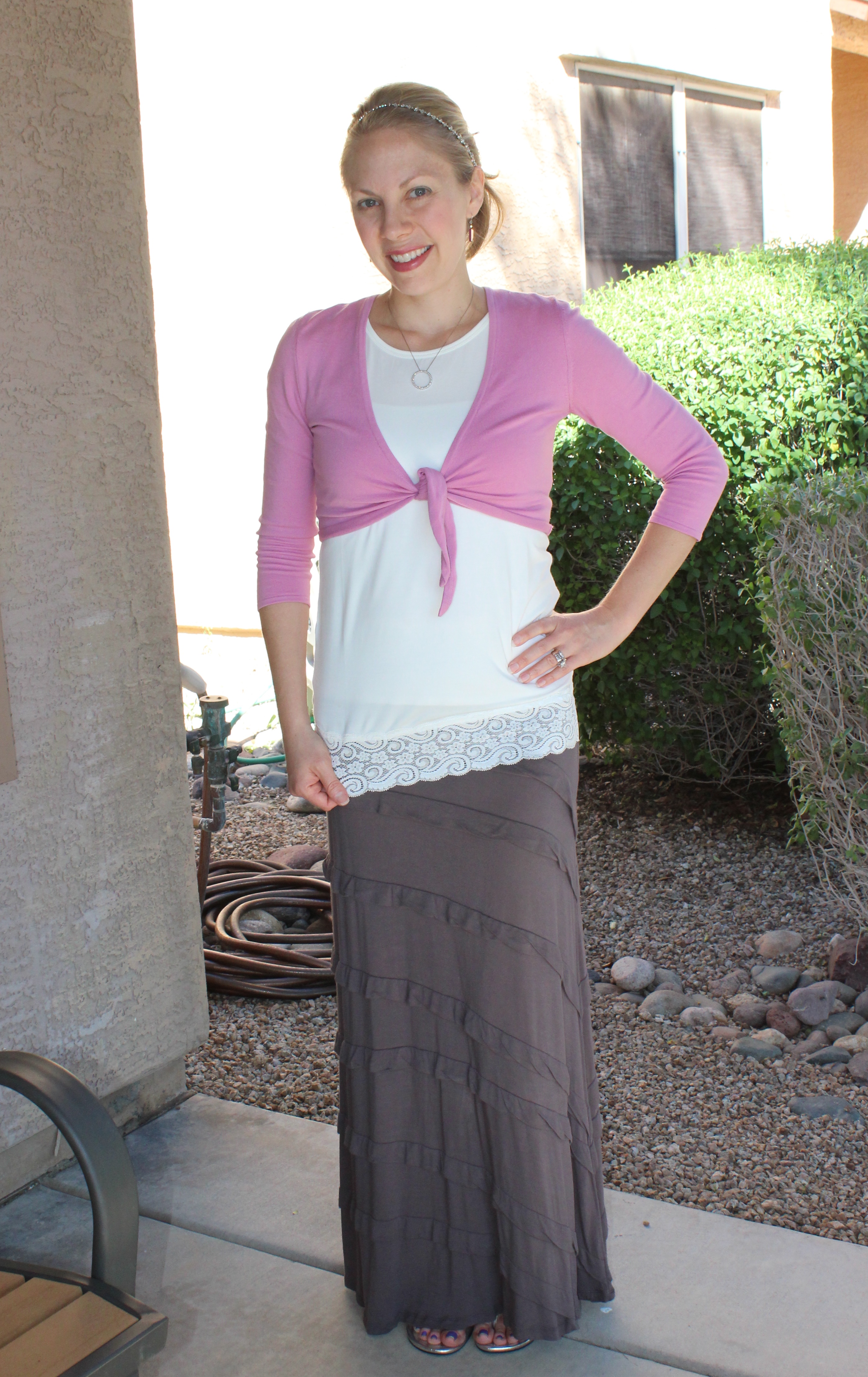 I thought this maxi skirt was so cute with the ruffles. I love how they give the skirt a little texture without being overbearing.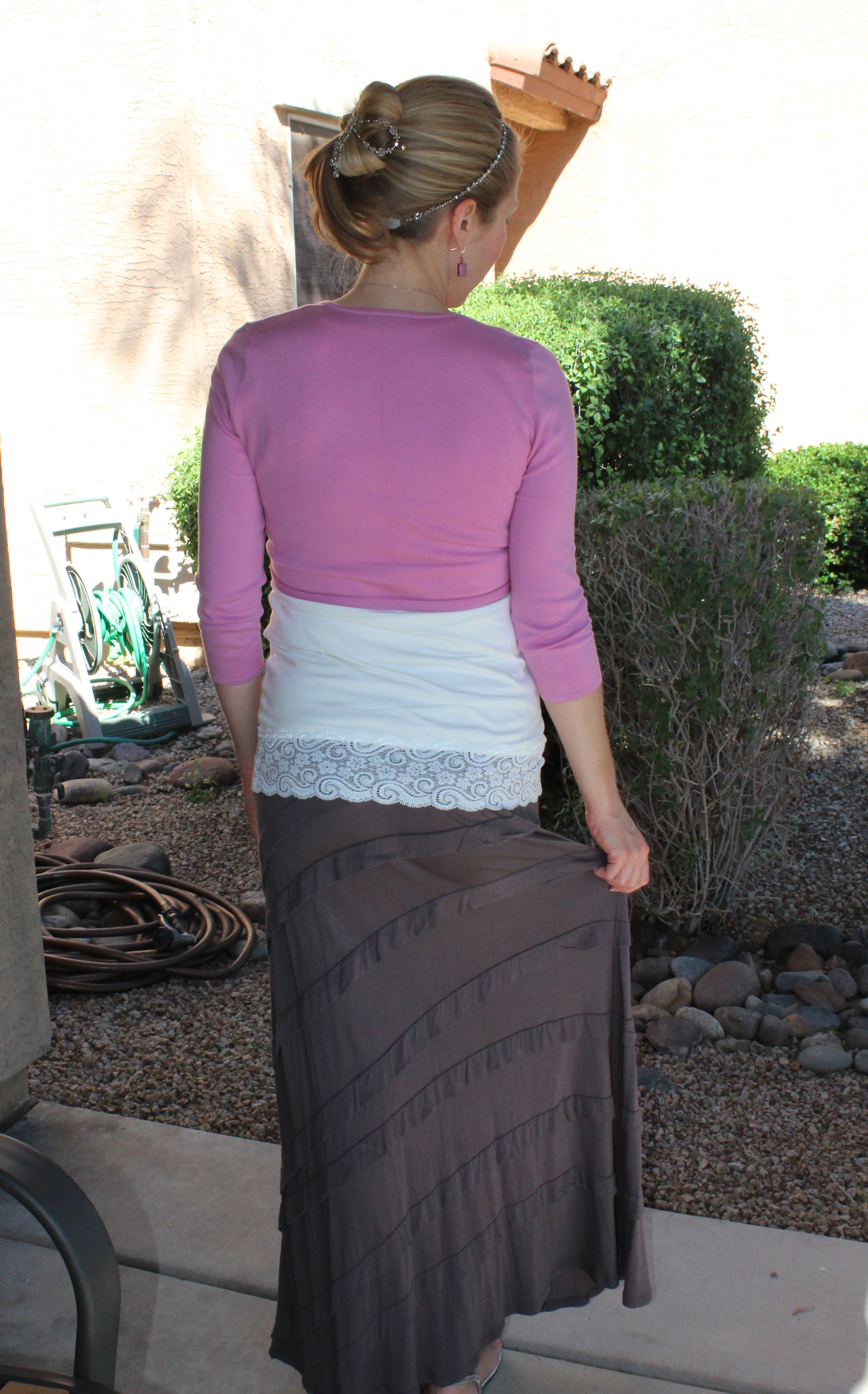 I wore my hair up in a Lilla Rose XL flexi clip.  I love the dangles on this one and it is called Claire.  Then I topped it off with the Roses Hairband for some extra sparkle!  The hairbands have an adjustable elastic band and they are so comfortable!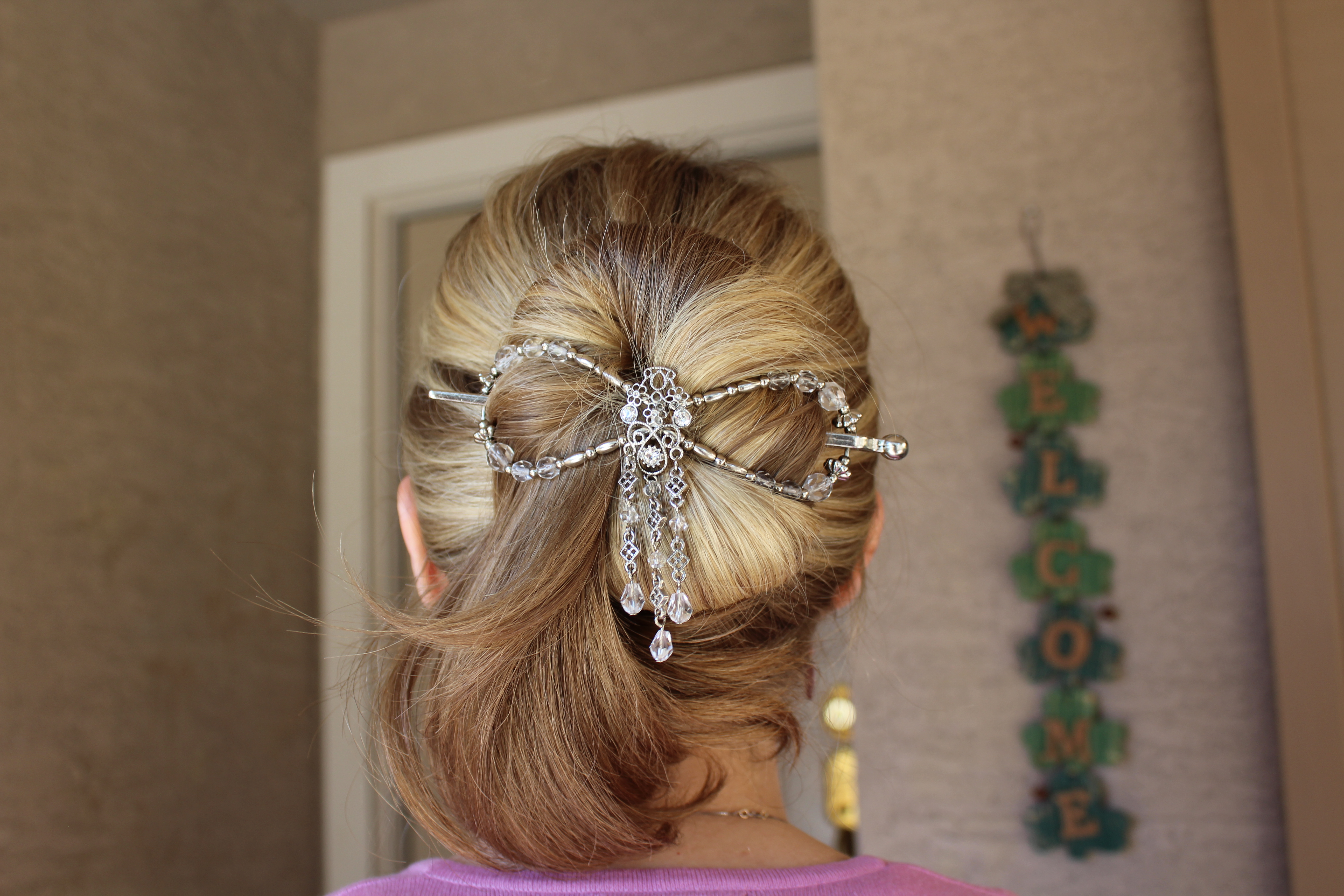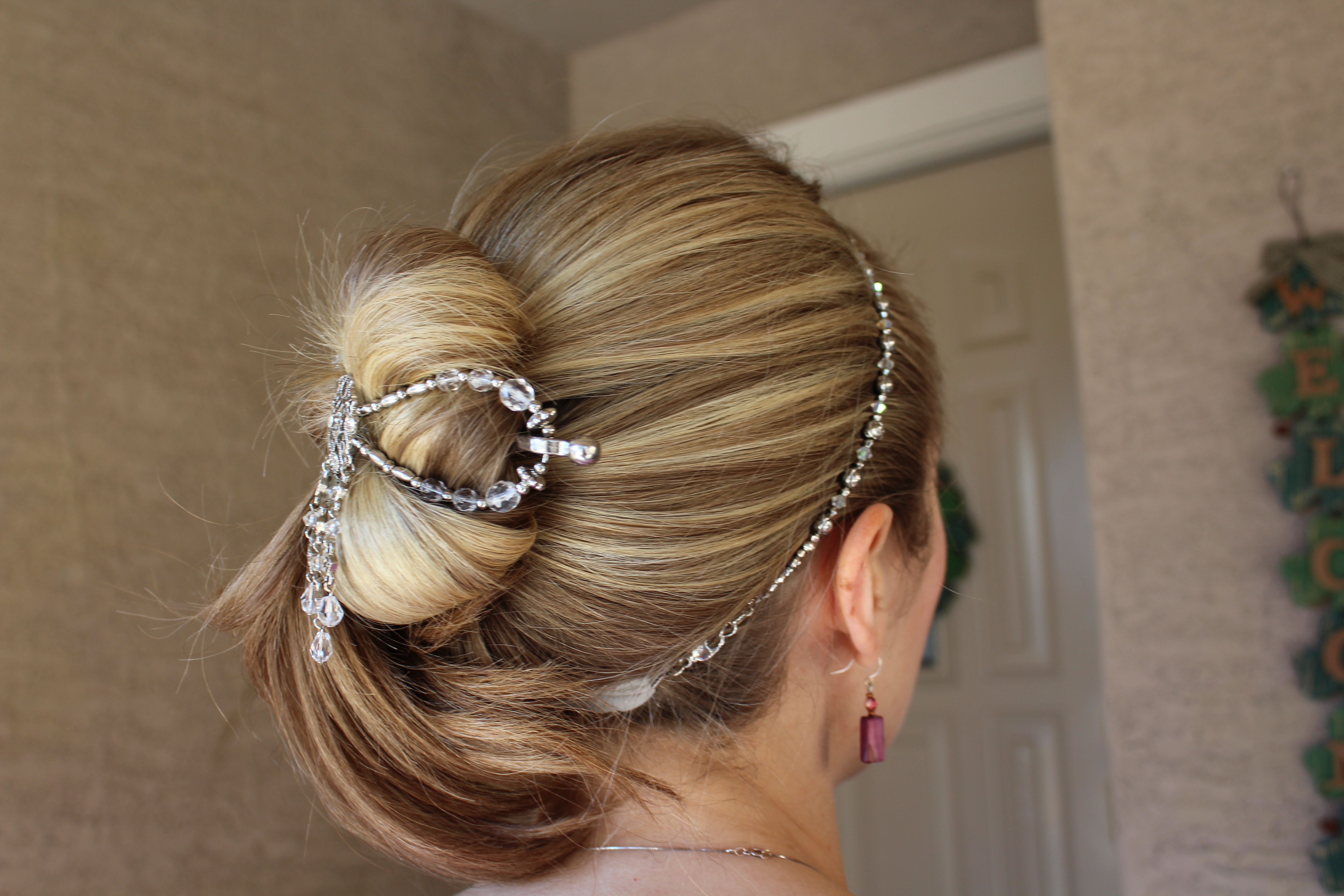 **I would love if you would join my Friday link-up party!
What I Wore
Pink tie 3/4 length shirt- ThredUp (sign up as a new customer under me and get $10 off your first order)
Lace Tank Top- Deborah & Co.
Ruffle Maxi Skirt- ThredUp
Shoes- Payless
XL Flexi Clip and Hairband- Lilla Rose