This post contains my affiliate links.  Thanks for your support!
How to reheat leftover pizza….well, put it in the microwave right??  Yes, that totally works or you could try it the fire station way.  Once you do you will never go back!!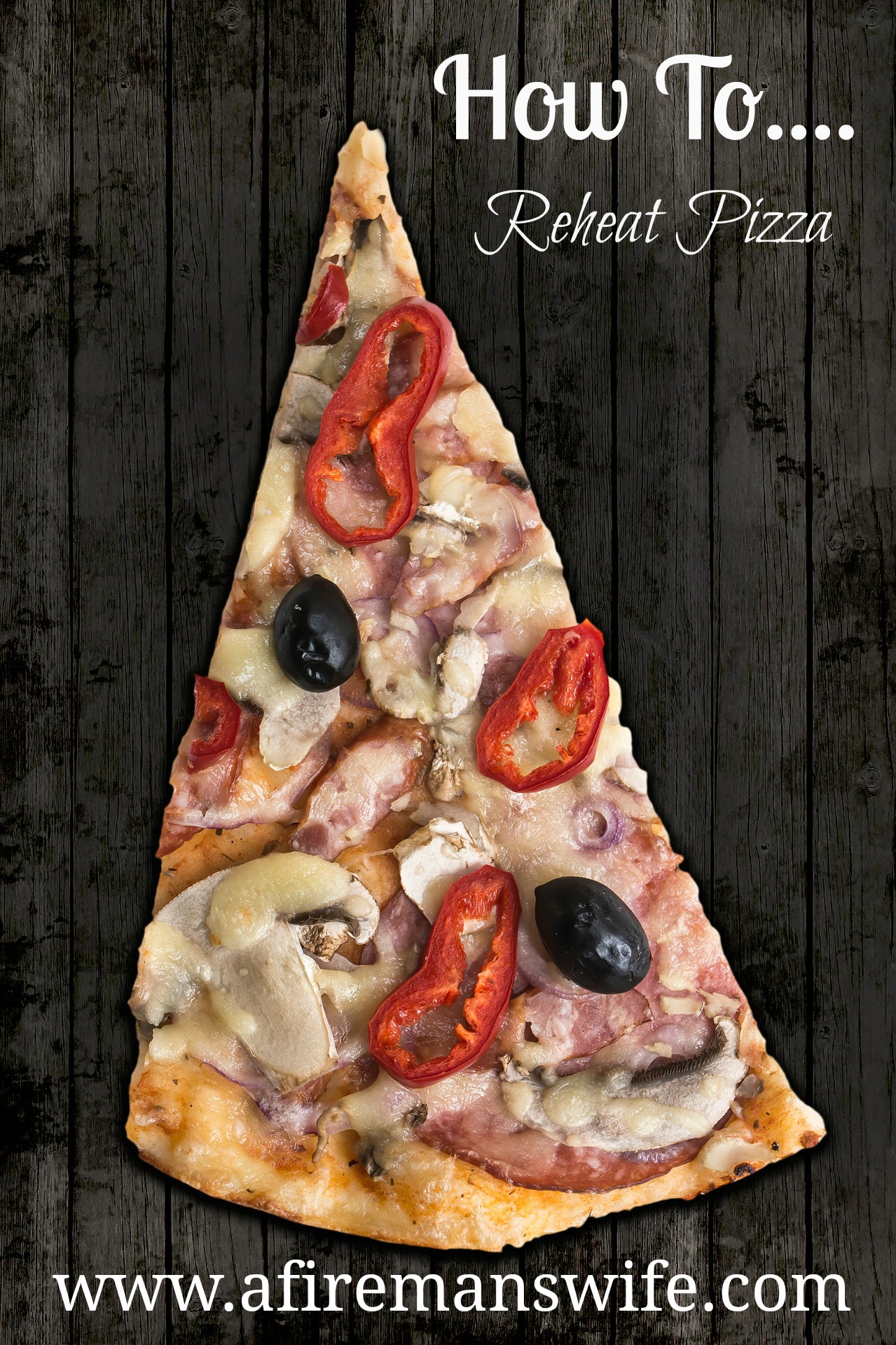 So the fire station way of reheating pizza involves cast iron.  I have learned that most things that are cooked or prepared at the fire station involve cast iron…unless they are grilling that is. 🙂  Start by heating up your cast iron skillet over medium heat.  I like to use my 15 inch cast iron skillet so I can heat up several pieces of pizza at a time.  You can find the one I use here on Amazon.
While your skillet is heating up go ahead and put your pizza on a plate and pop it in the microwave for 30 seconds to 1 minute, depending on how much pizza you have.  This is done just to make it so your pizza is not cold on top anymore.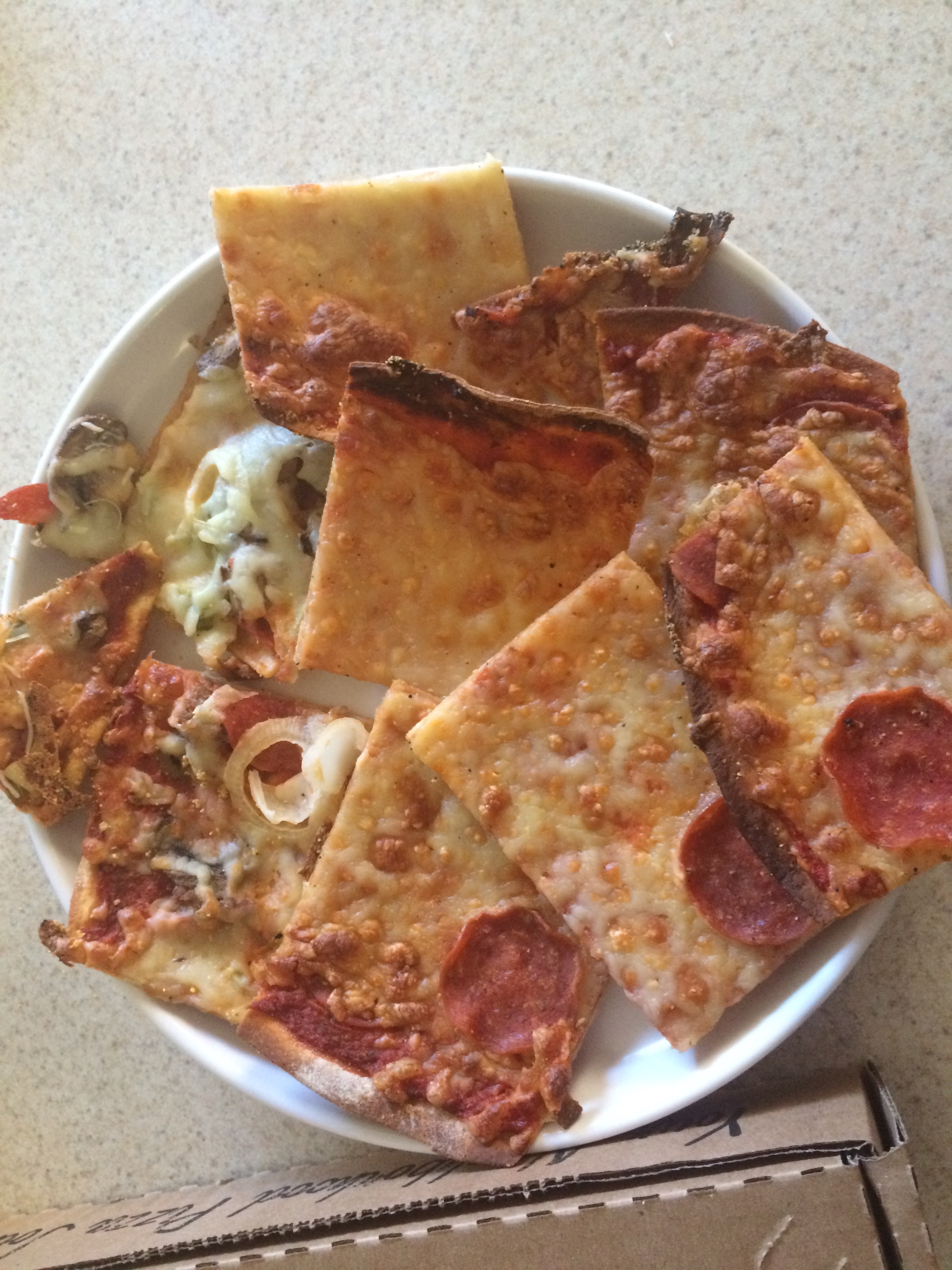 Then place your pizza on your heated cast iron skillet to finish your reheating and wait for the magic to happen!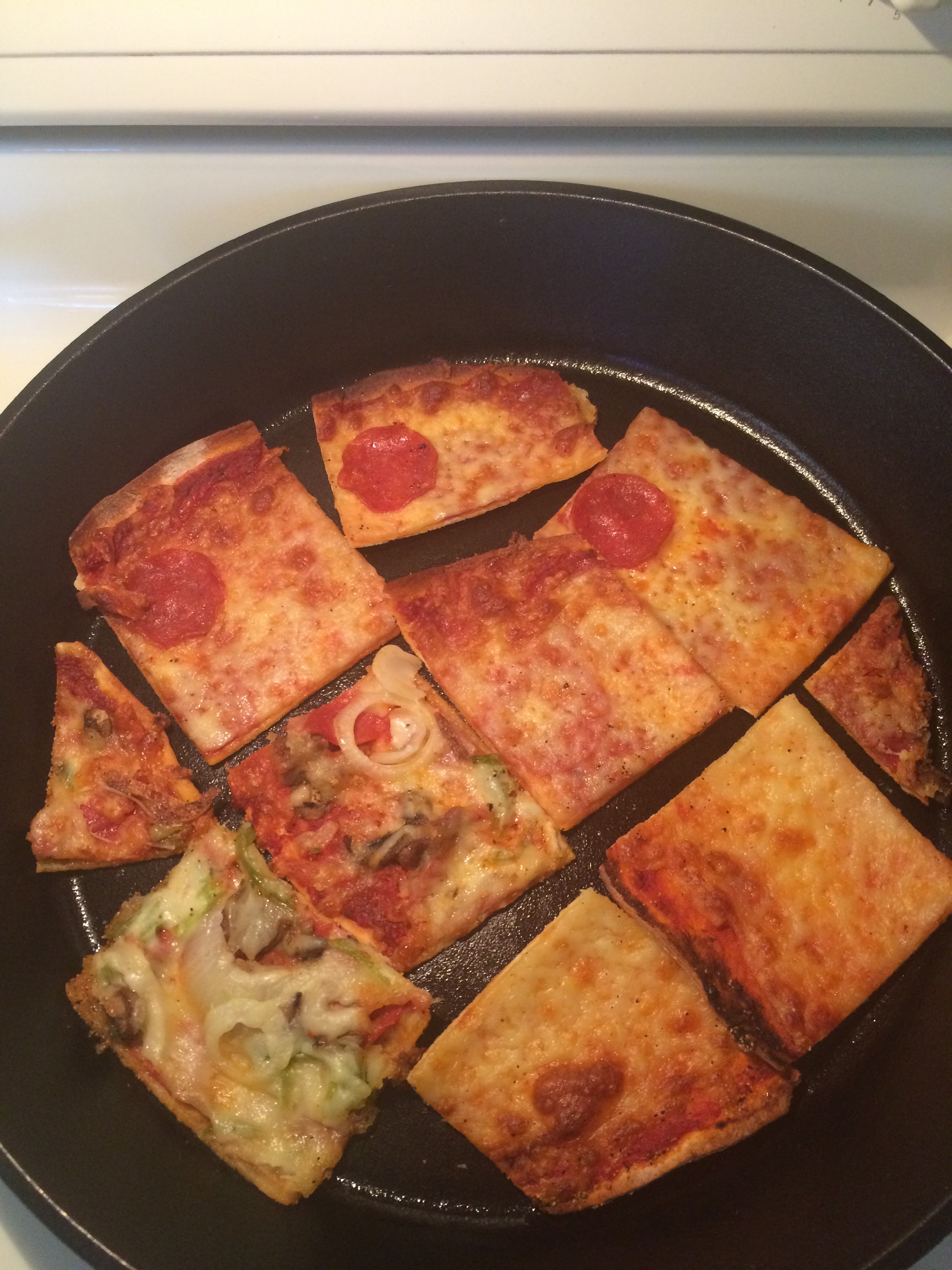 Just make sure you keep and eye on them so they don't burn.  I keep checking the pizza and moving them around with my spatula.  When your pizza starts to get slightly darker and crisp up on the bottom they are done!  
And there you have it!  No more soggy reheated microwave pizza.  Just pizza that tastes as good as the first night you ate it.  You're welcome.
Then for tips on how to clean your cast iron check out my post here!
**I would love if you would join my Friday link-up party!