With St. Patrick's Day coming up I thought I would go with something green this week!  My husband and I couldn't believe how hot, sunny, and glary it was taking these pictures.  Hard to believe it is still technically winter.  And to think this is only the beginning!  So don't mind me trying to hide behind the shade of the tree at the end! 
This shirt was another Target find.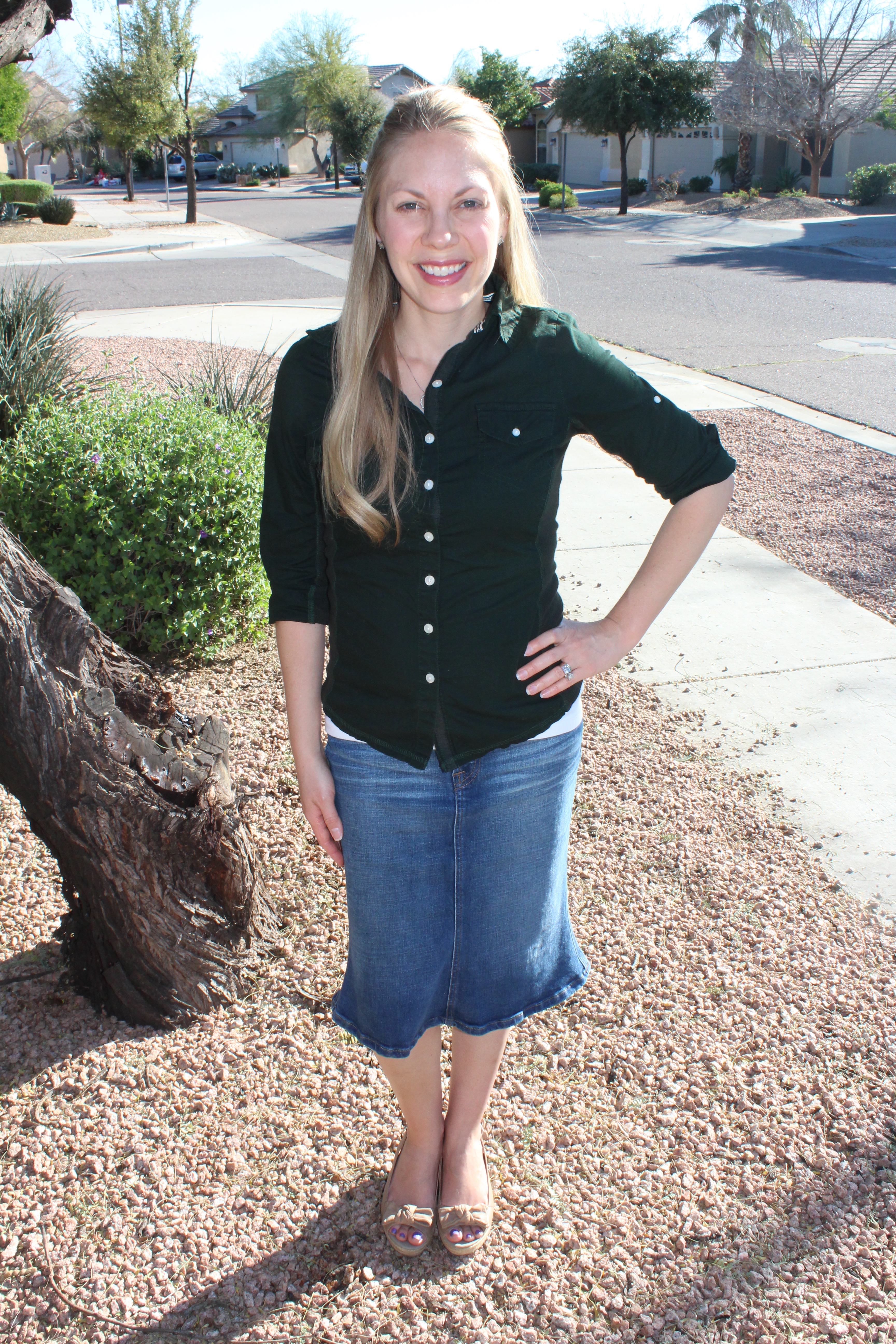 My skirt came from ThredUp.  I love it because it flares out at the bottom and gives the jean skirt a little extra!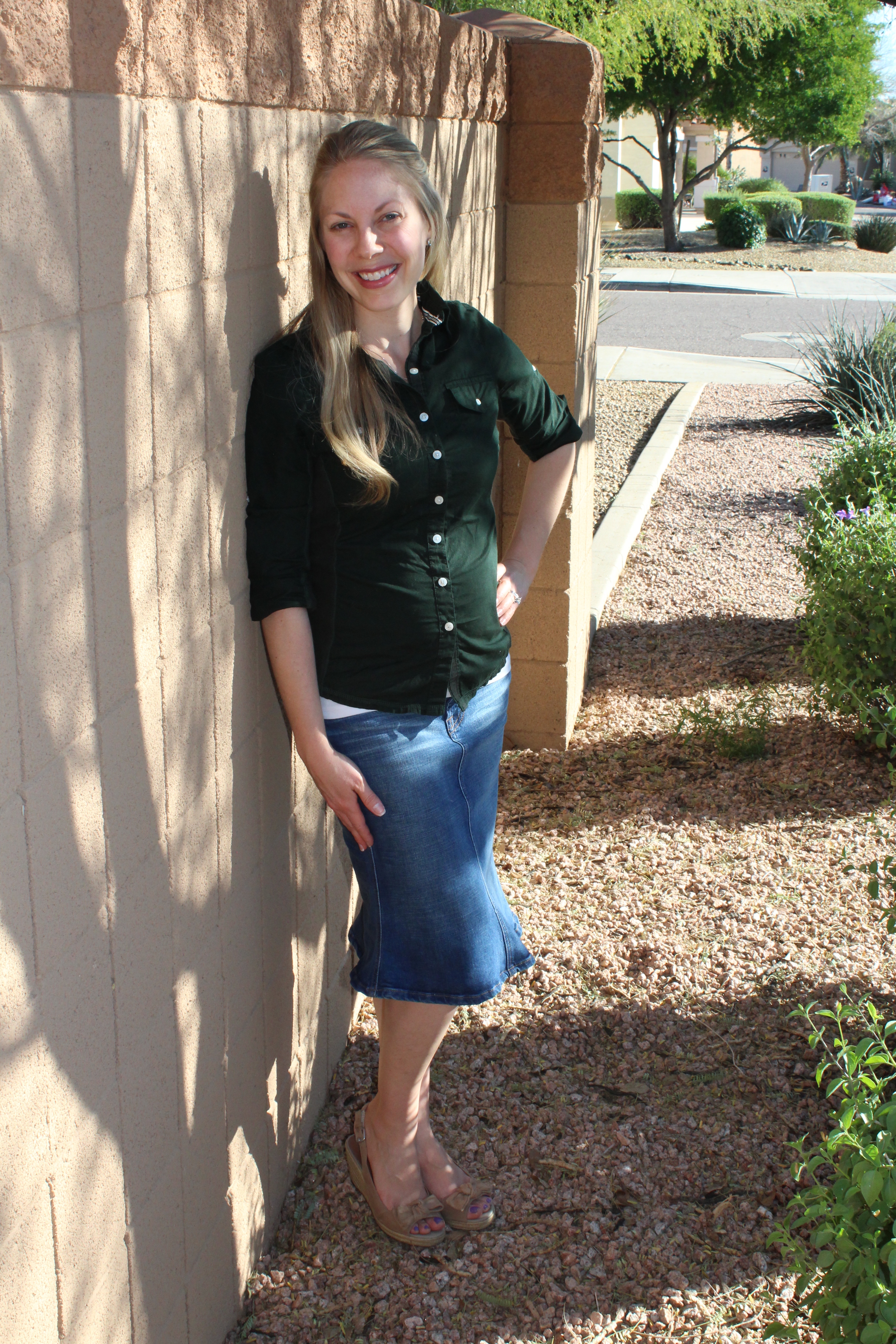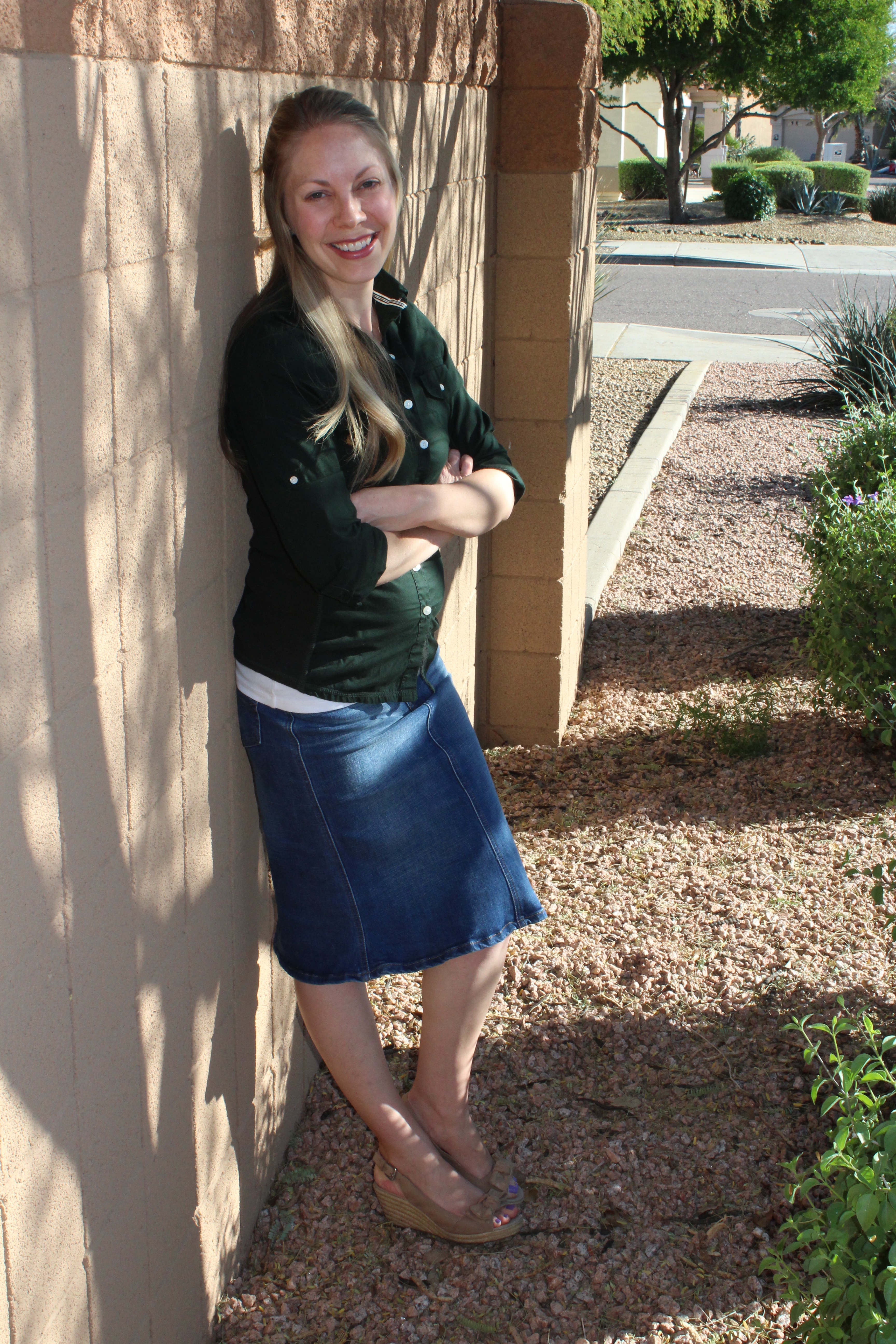 I was so excited to wear my new flexi clip with this outfit.  It is so beautiful and it is called Trinitee.  I just love the colors in it!  This is the March flexi clip of the month.  Apparently this can represent the Trinity, which stands for Father, Son, and the Holy Spirt.  I just love that!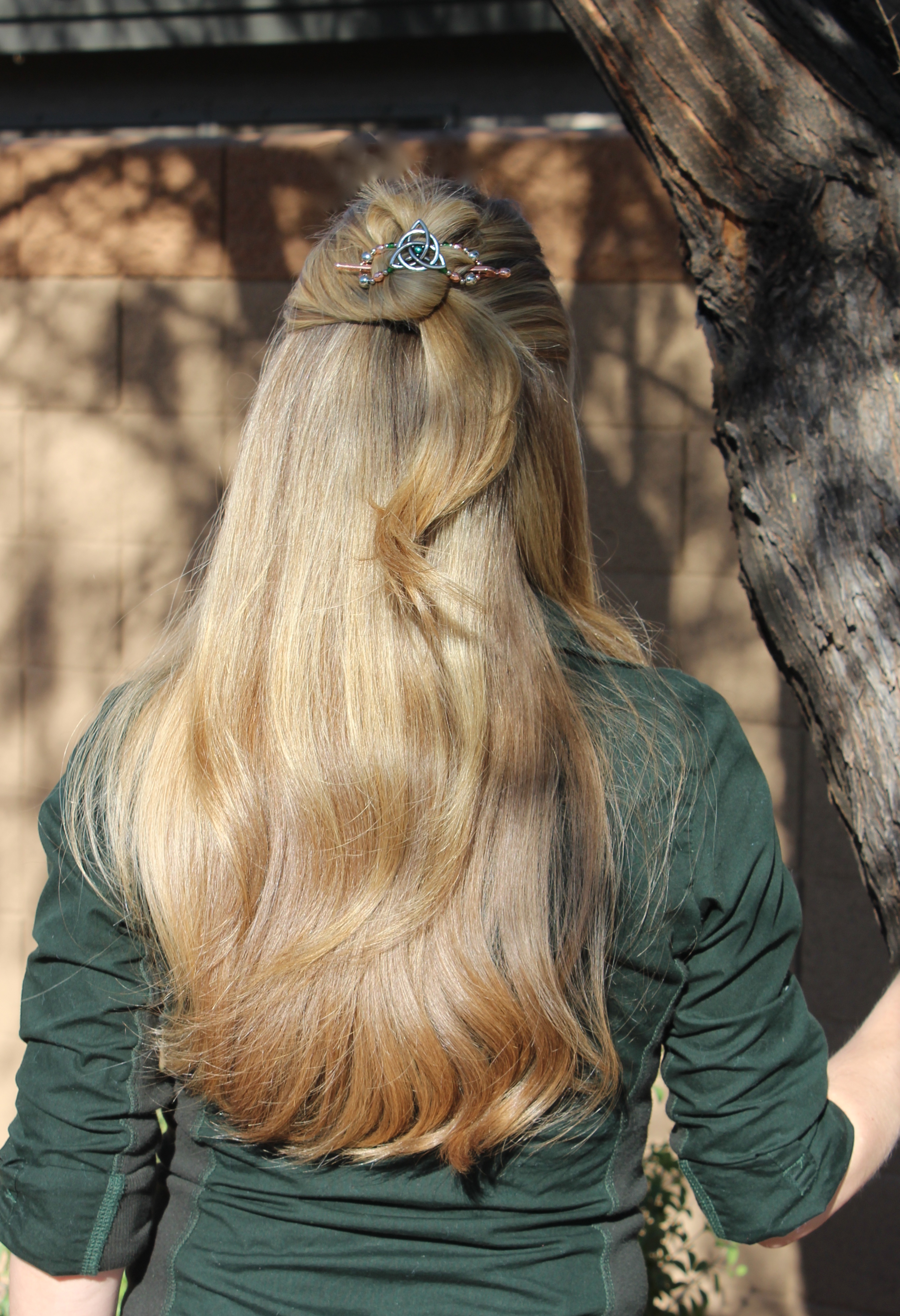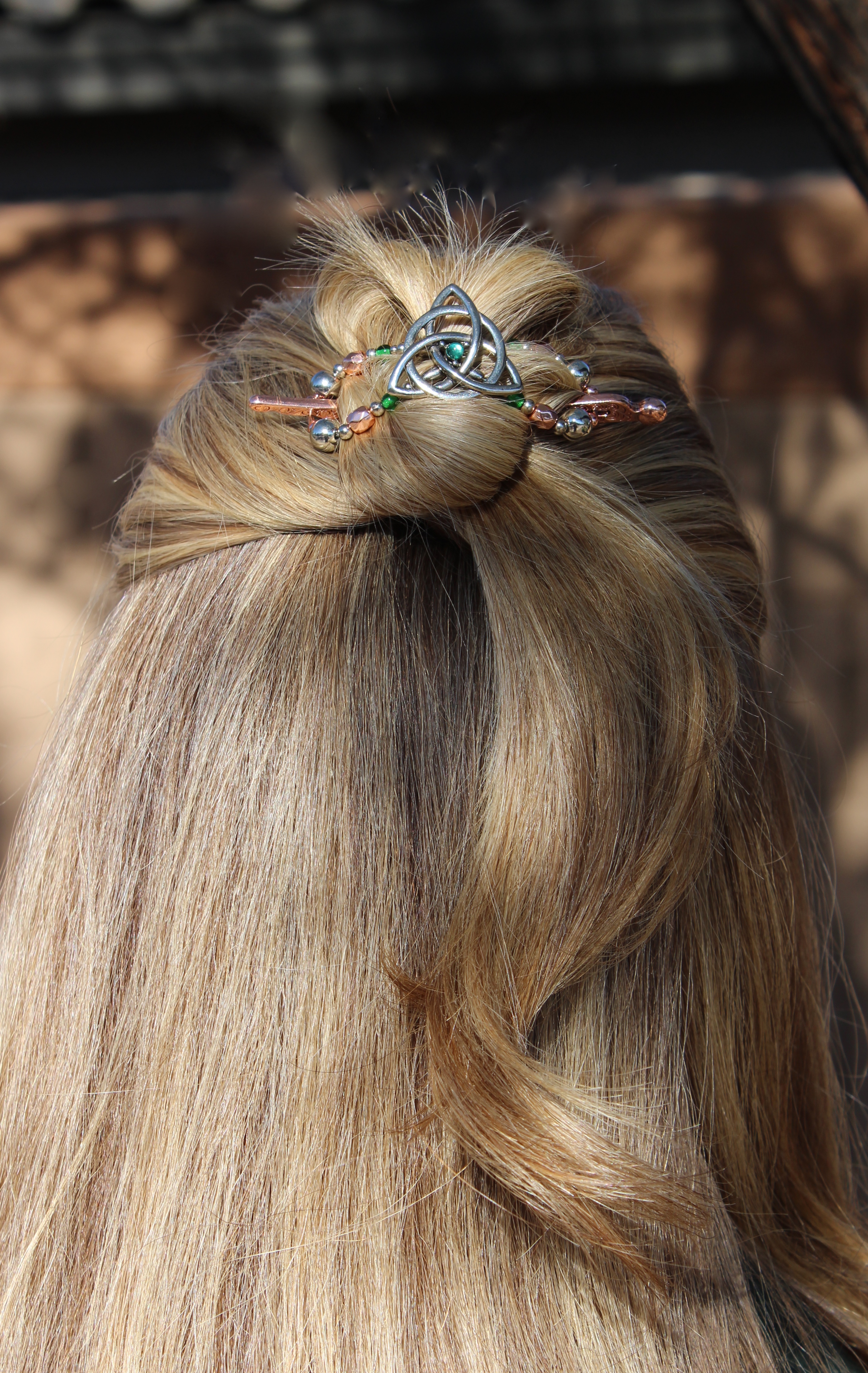 **I would love if you would join my Friday Link-Up Party!
What I Wore
Shirt- Target
Tank Top- Old Navy
Skirt- ThredUp (sign up as a new customer under me and get $10 off your first order)
Shoes- Gift (and I can't remember where they are from!)
Trinitee Flexi Clip- Lilla Rose