This post contains my affiliate links.  Thanks for your support!
You know you love your hair accessories when you plan your whole outfit around them!  On Sunday when I got up for church I knew that I wanted to wear my Hues of Blues hairband and flexi clip, but I had no idea what I was going to wear with them!  I decided that something blue would be appropriate!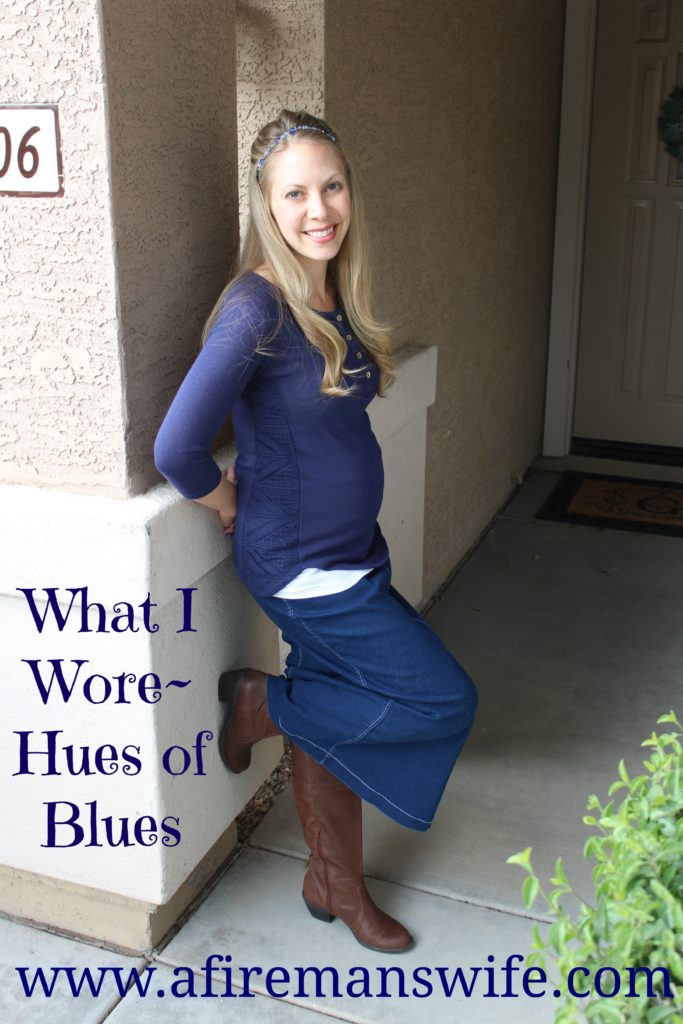 I love this long denim skirt from Kosher Casual.  It is so comfortable!  The fabric is a little stretchy and it has a stretch waistband at the top and no slit up the back.  I also have a short version of this skirt that I wore here.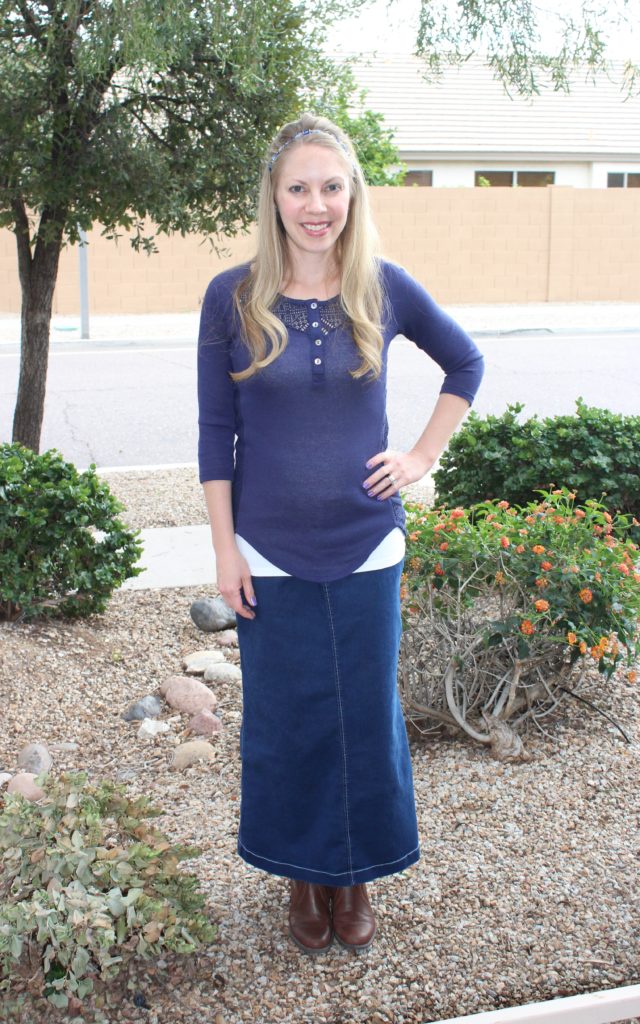 The shirt is a Walmart find from a few months back.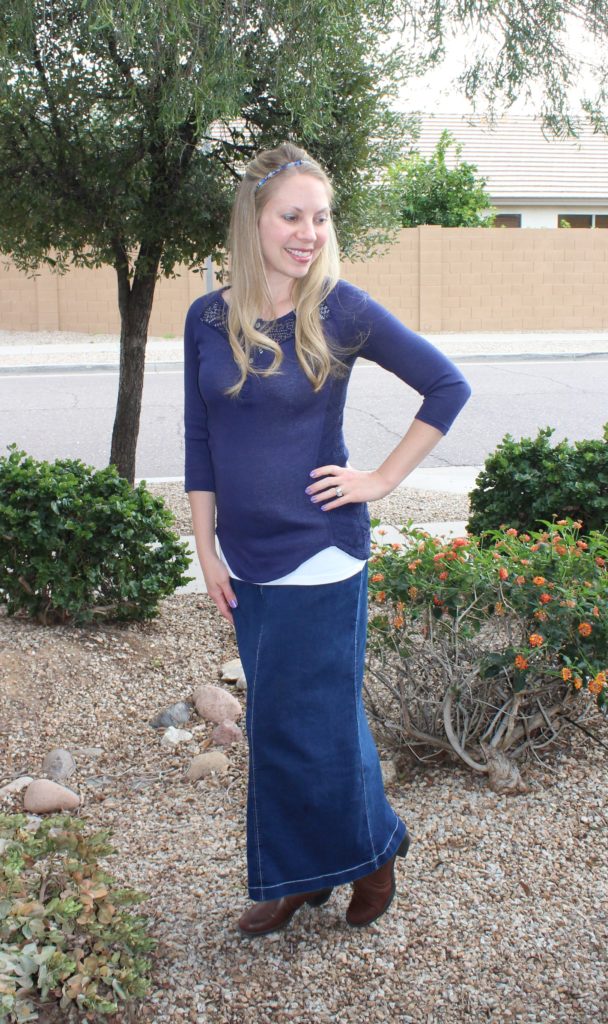 And now for the beautiful hairband!  I just love these colors!  Seriously if you have never tried these hairbands from Lilla Rose you have to check them out.  They are great because I can wear them all day, they stay put, and best of all I don't get a headache!  This picture was taken in late afternoon and I never had to redo my hair from getting it ready in the morning.  All the Lilla Rose hairbands have a removable adjustable elastic band so you can get just the right fit!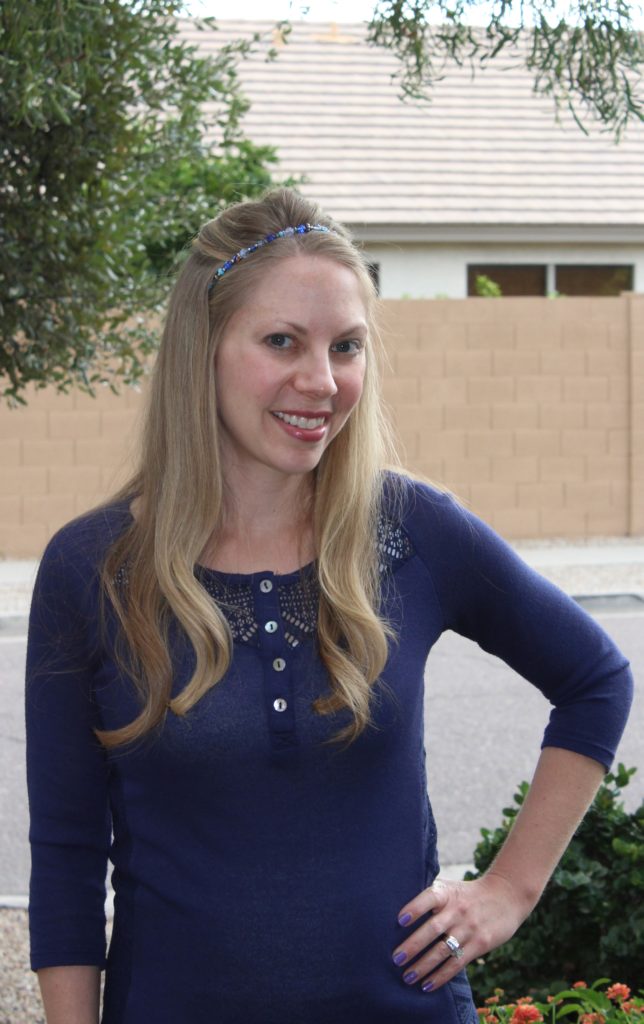 For the back of my hair I tried out the braided bun and secured it with a medium Hues of Blues flexi clip.  You can see the video of how to do this style here under Mix: Half Up Braided Bun.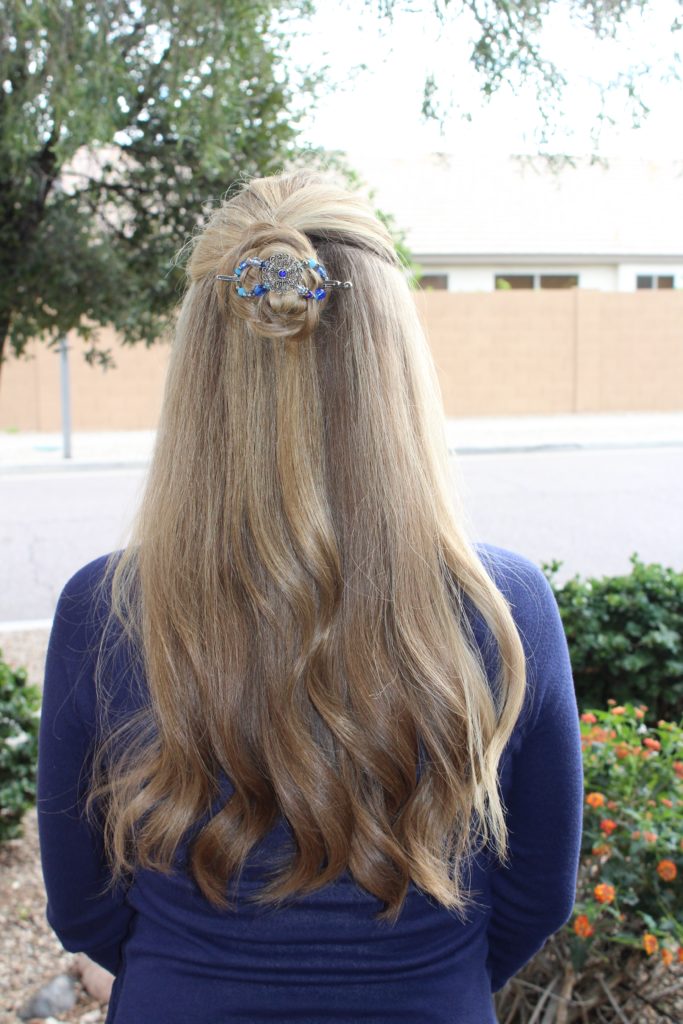 **I would love if you would join my new Friday link-up party!
What I Wore
Shirt: Walmart
Tank Top: Old Navy
Skirt: Kosher Casual
Boots: Target
Hairband and Flexi Clip: Lilla Rose