This post contains my affiliate links.  Thanks for your support!
I was so excited last week to get my new LulaRoe Julia dress!  I am kind of new to LulaRoe, having only recently tried a pair of Valentine's Leggings, which I love!  I had been wanting to try out their maxi skirts and dresses as well so when I saw this dress I thought the colors were so pretty and perfect for the coming spring and summer.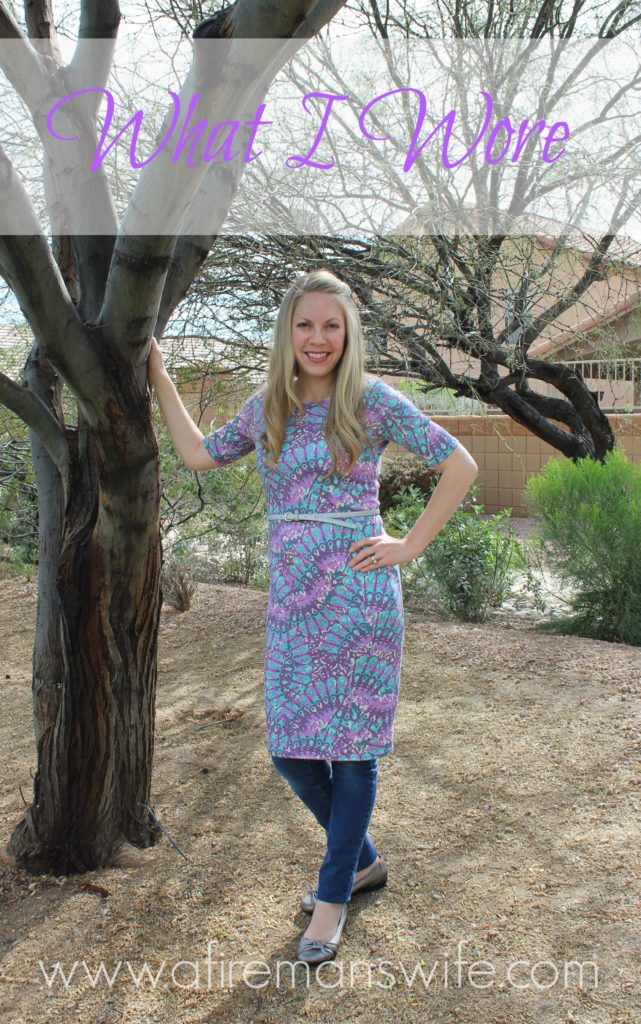 This dress is so soft and comfortable and I love how it has a higher neck line without even having to wear a tank top underneath.  The arm length is also perfect for my arms that have not worked out as much as they should lately!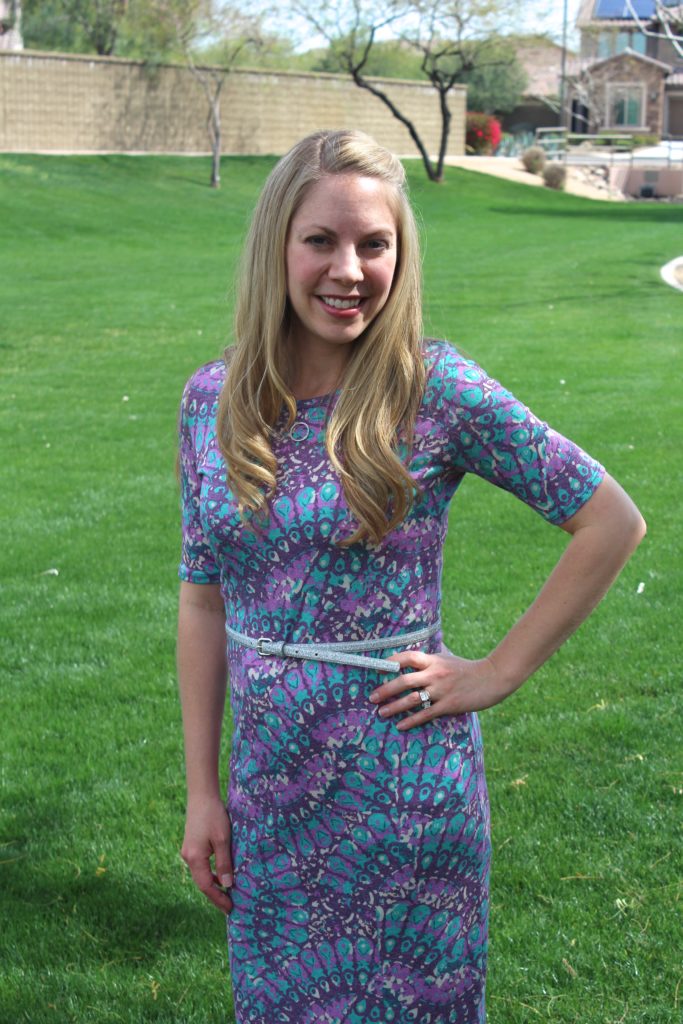 The Julia dress is great because it is long enough to wear by itself as a dress, or you can still get away with pairing it with jeans or leggings.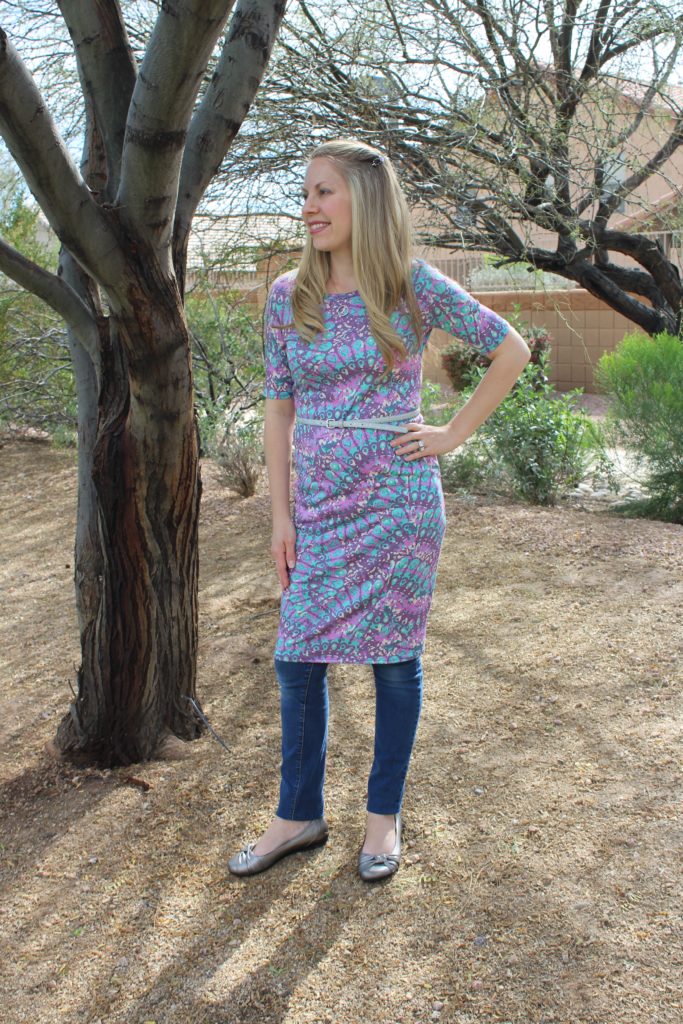 It is already getting hot where I live, ugh, but I still wanted to wear this with jeans.  Around here we like to hold on to cold weather, or at least dream of cooler weather as long as we can!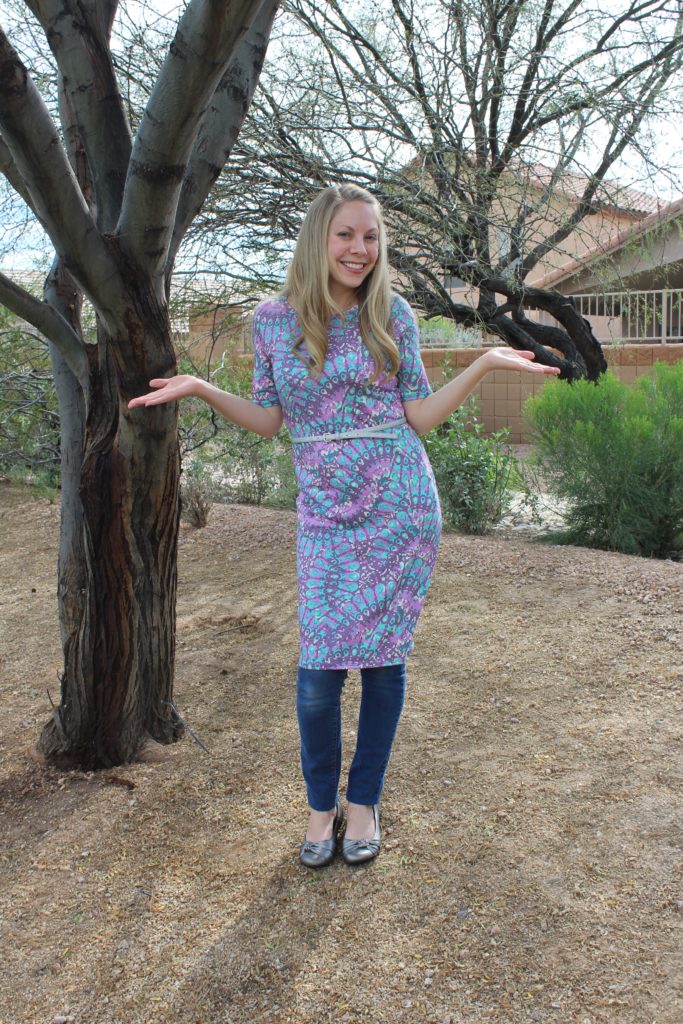 I wore a mini (XXS) Violet Lilla Rose flexi clip in my hair.  This is such a beautiful flexi clip and I thought the color went perfectly with my dress!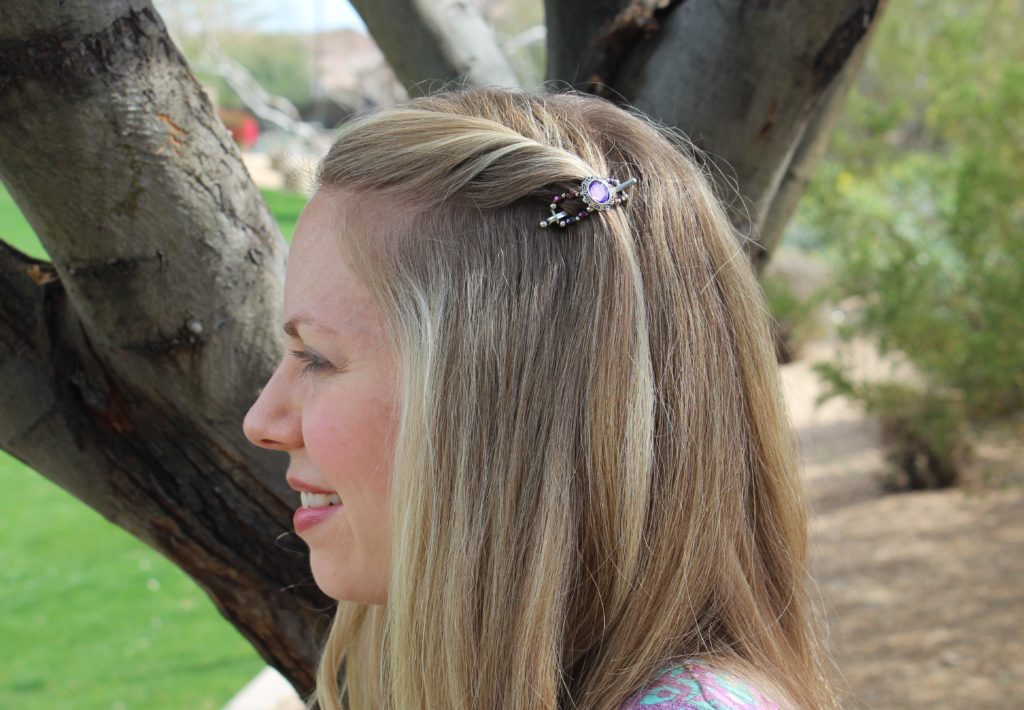 **I would love if you would join my new link party!
What I Wore
Dress: LulaRoe Julia Dress
Belt: ThredUp (sign up as a new customer under me and get $10 off your first order)
Jeans: Target
Shoes: Target
Flexi Clip: Lilla Rose