This post contains my affiliate links.  Thanks for your support!
I hope everyone enjoyed their Valentine's Day!  We were all things hearts around here and had fun with our yearly tea and fondue party last night.  Here is what I wore to church last Sunday.  I love the gold, black, and white in this outfit.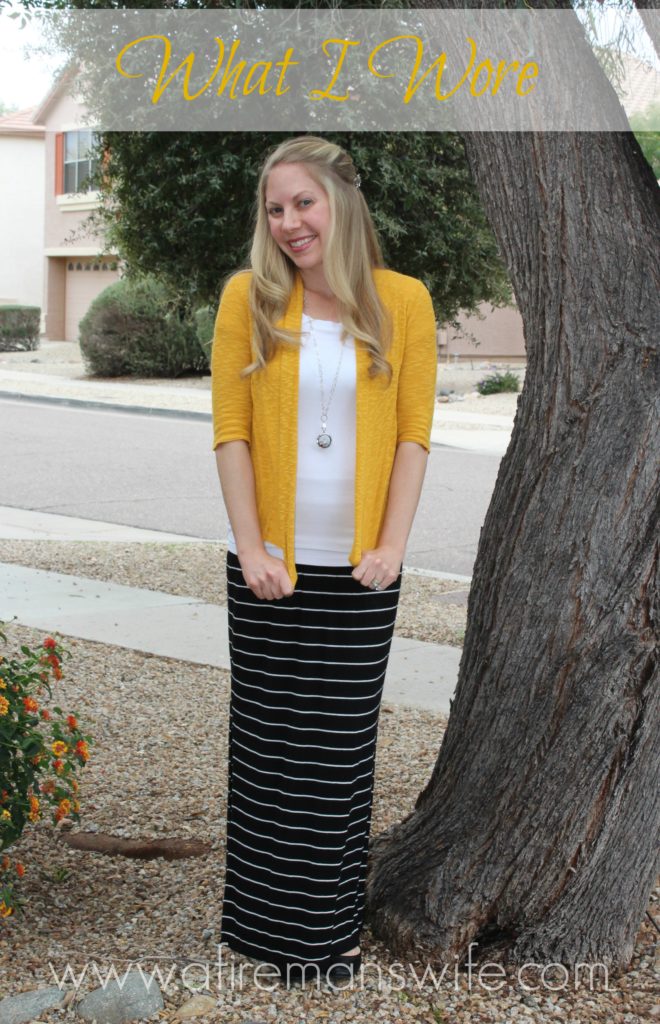 The gold sweater is another great ThredUp find.  If you haven't tried ThredUp yet you have to check it out!  I love how easy they make it to shop resale.  You can narrow down your search for what clothing item you are looking for, size, color, short or long sleeve etc.  Perfect for the busy mom who can barely get to the grocery store let alone go shopping for clothes!  If you are a new ThredUp customer you can sign up under me and get $10 off your first order, and then I also get a $10 credit for the referral.  Then you can refer other people and get $10 credit too.  Win win!!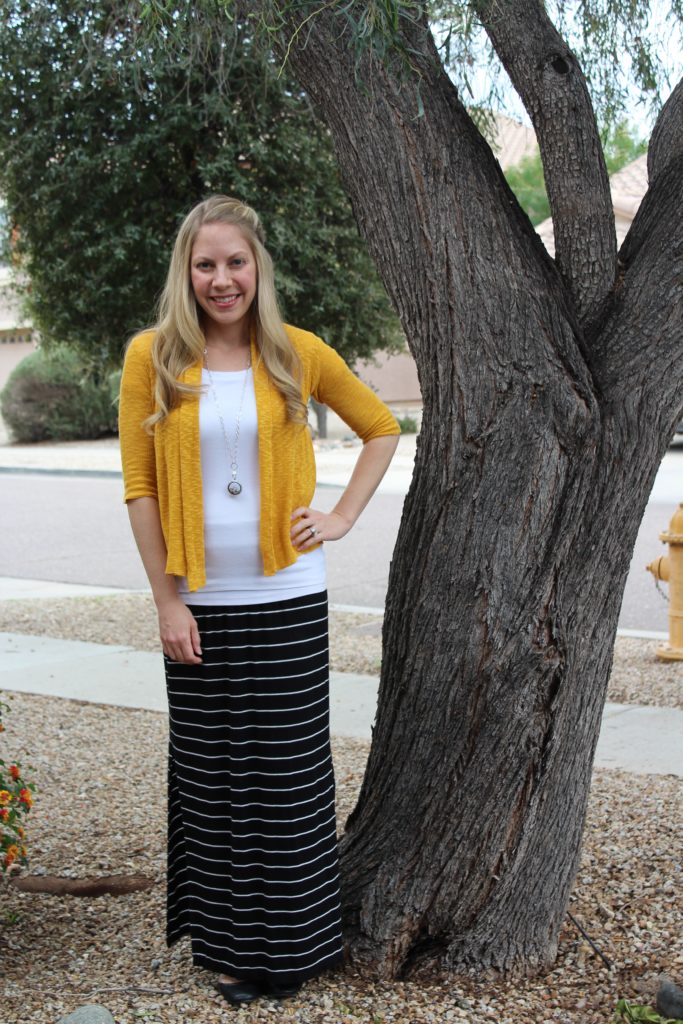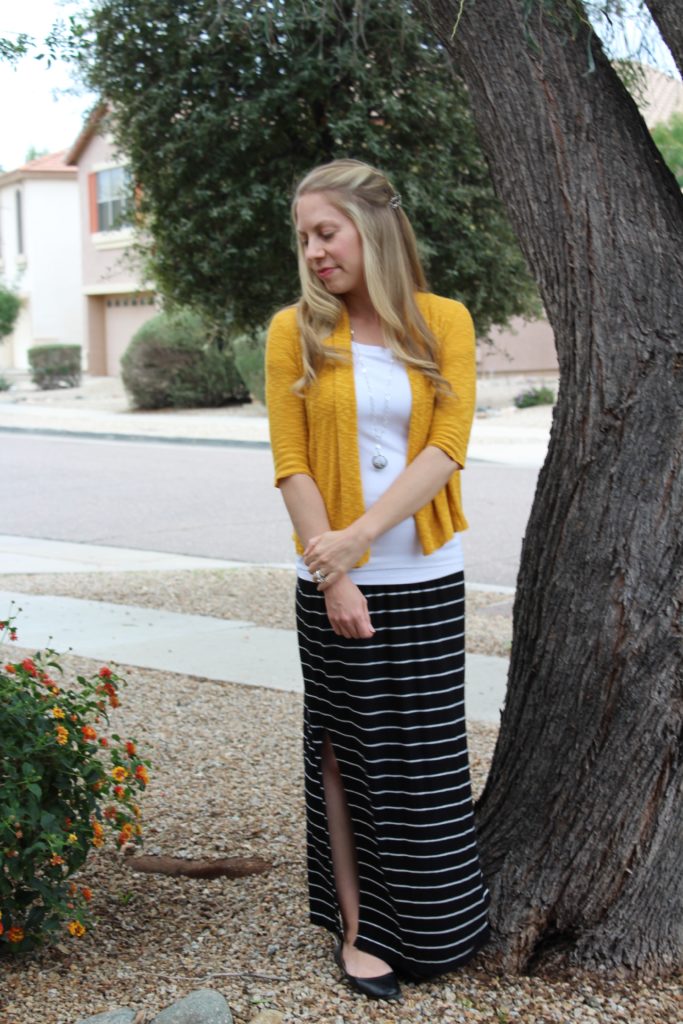 For my hair I french braided a small section and secured it with an XS North Star flexi clip.  I love how the flexi stayed in all day and it is so much prettier than securing it with a hair elastic!   North Star is probably one of my favorite flexi clips.  It was the flexi of the month last November and I still hope they will bring it back at some point.  Currently they do still offer it as a hostess exclusive if you host a style boutique party.  Hosting a Facebook party is also an option if you are not local!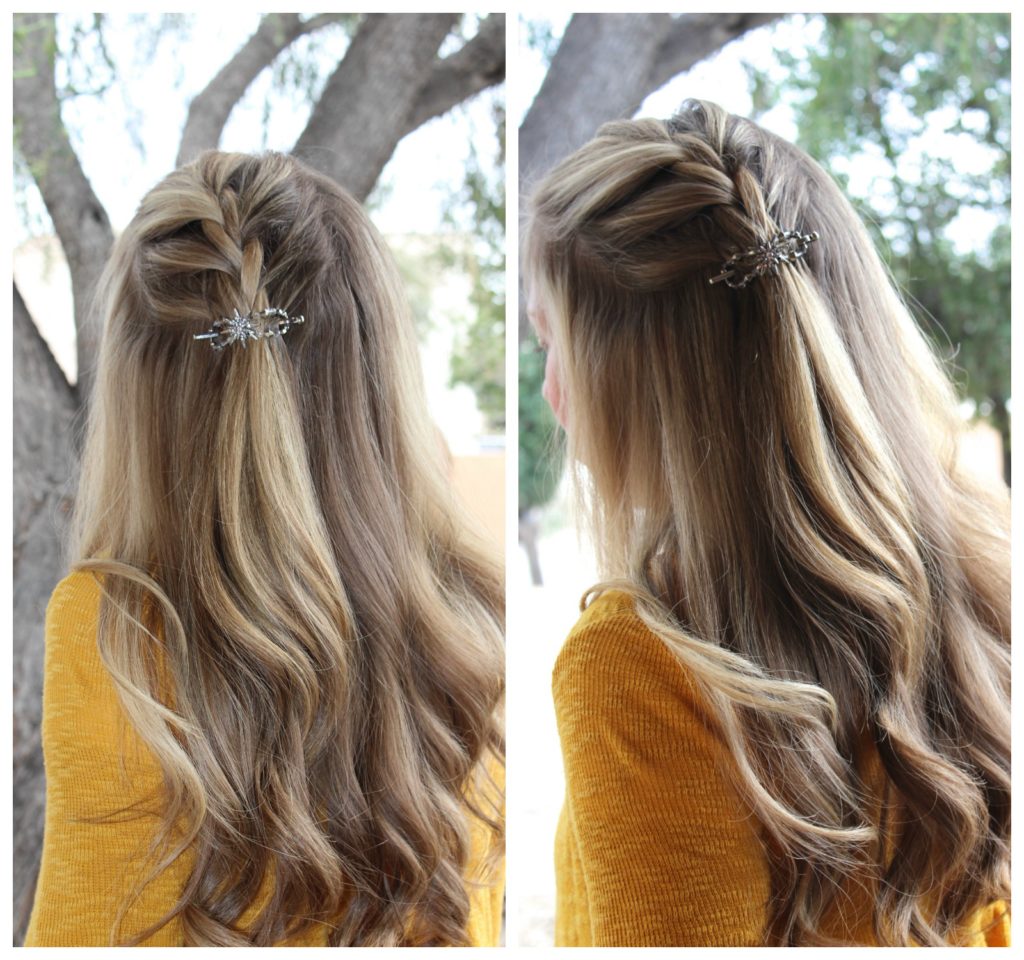 What I Wore
Sweater: ThredUp (sign up as a new customer under me and get $10 off your first order)
Shirt: Target
Skirt: Old Navy
Shoes: Target
Necklace: Origami Owl
North Star XS Flexi Clip: Lilla Rose