***Congrats to Taylor C. for winning the Mini Cherish Flexi Clip!  I just sent you an e-mail to get your mailing address!
I love the mini Flexi Clip from Lilla Rose!  There are so many fun styles you can do with one little clip!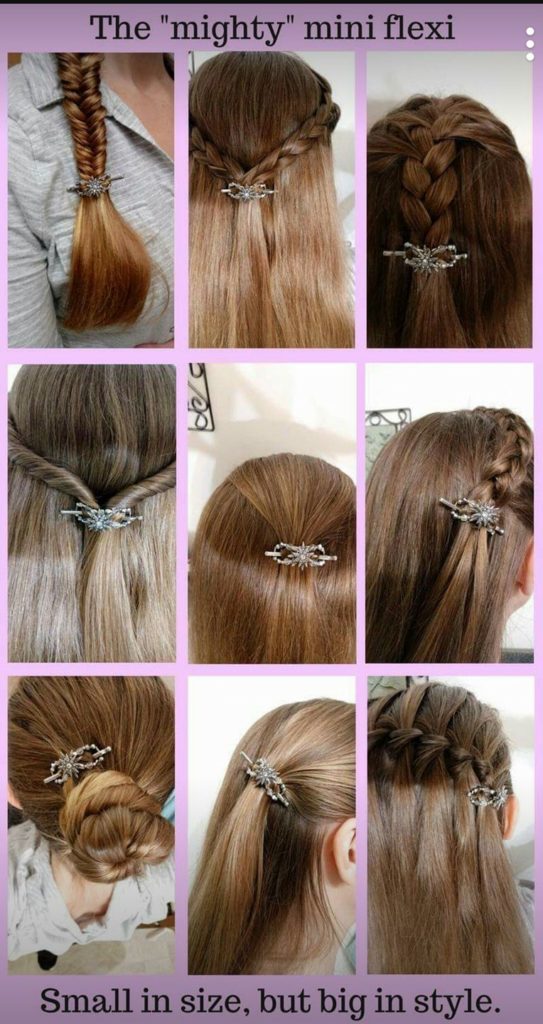 The mini Flexi Hair clip, or (XXS) as it is also called, is a great substitute for the plastic claw clip or the rubber band.  They are so comfortable and they look so pretty too!  Here is my daughter wearing the new Rose mini flexi clip.  My daughter and I both love wearing the mini and just pulling a  little back on the side.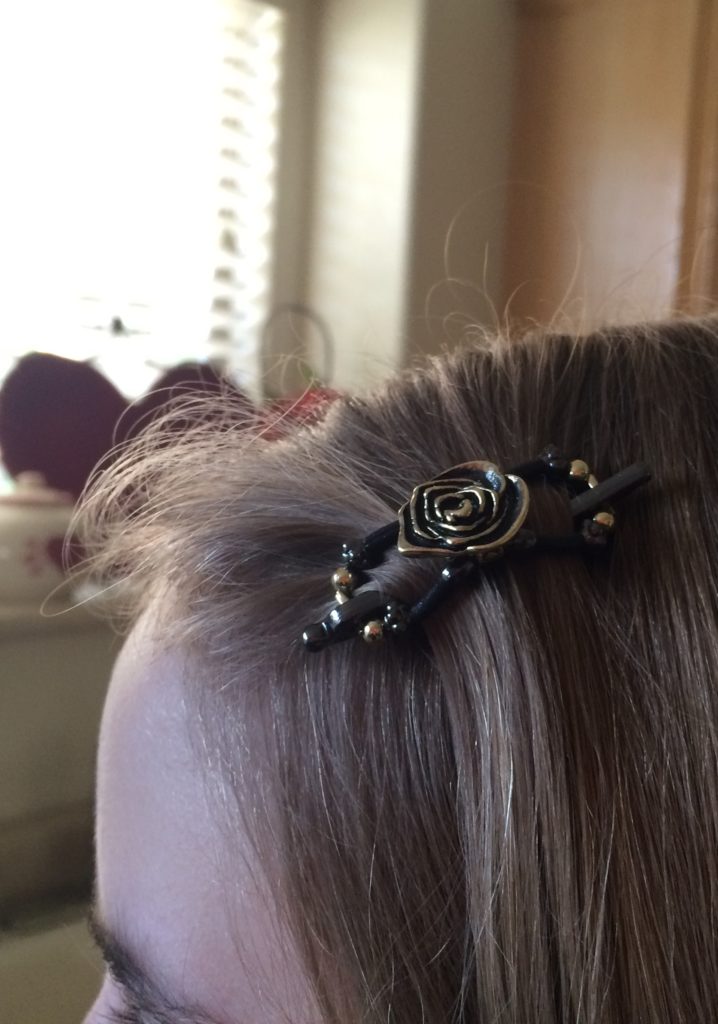 Did you know that every month Lilla Rose has a Flexi of the Month?!?!  They do, and my girls and I are always so excited to see what the flexi of the month is!  The thing about the Flexi of the Month is that if you like it you have to get it right away because it goes away at the end of the month.  This month's Flexi of the Month is called Cherish, and it is beautiful for Valentine's Day!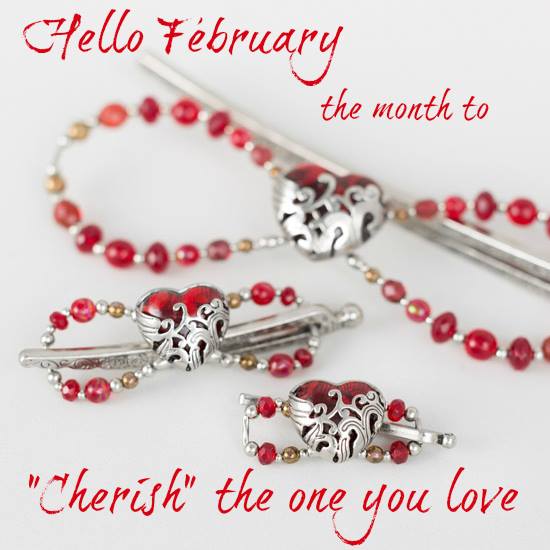 So, in honor of Valentine's Day coming up, and the beautiful Flexi of the Month, I thought it would be fun to give away a free mini size "Cherish" flexi to one person in the USA!  If you have never tried a flexi clip before now is the time to enter to win one free!  Just drop me a comment letting me know your favorite way to wear your hair.
US Residents only, 18 years of age and older.  To enter – use the Rafflecopter form below!