This post contains my affiliate links.  Thanks for your support!
Happy February!  Wow, it seems like I just packed up Christmas stuff and now we are already here!  Valentine's Day is quickly approaching so I thought it would be fun on this outfit post to feature my new Rose Heart Valentine's leggings I got from LulaRoe.  I don't sell LulaRoe, but I had fun looking at all the cute Valentine's styles they offer.  This is my first pair of LulaRoe leggings and they are so soft and comfortable.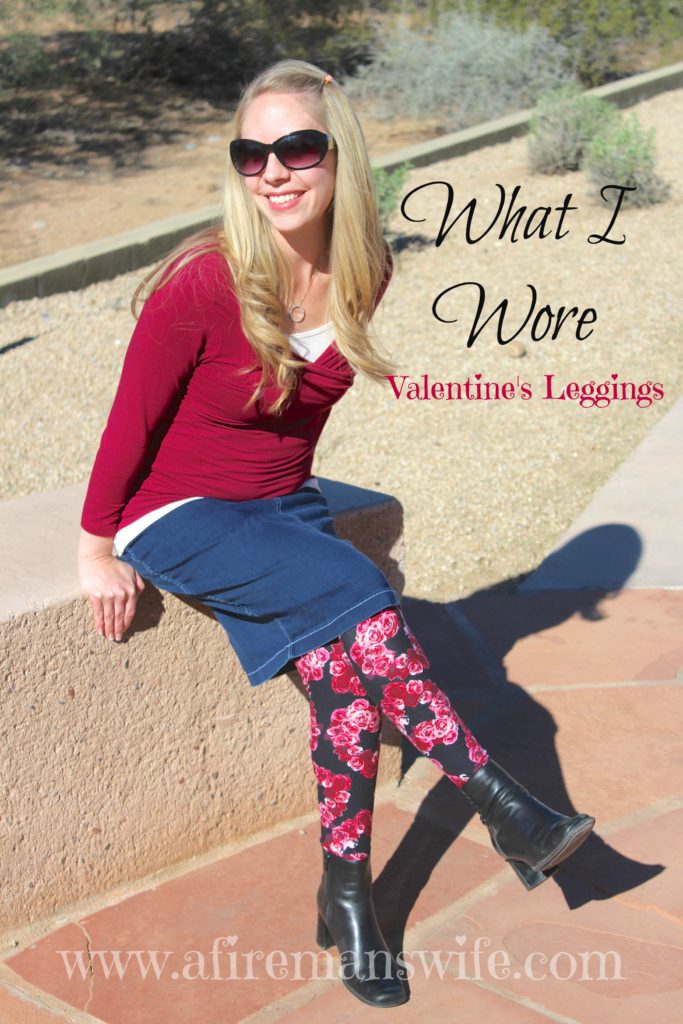 I happened to have this shirt in my closet that matched the leggings perfectly!  I wore a tank top underneath to bring up the neck line.  I love wearing a tank top under most shirts because 1.) It can make the shirt more modest, and 2.) I love the pop of color it can add to the top and bottom of my shirts, especially when wearing jean or denim on the bottom.  For my shoes I literally pulled these out of the way back of my closet.  I honestly can't even remember where I got them!  I usually tend to wear a higher boot with a knee length denim skirt, but that would have covered up my leggings too much…and that just wouldn't do! 🙂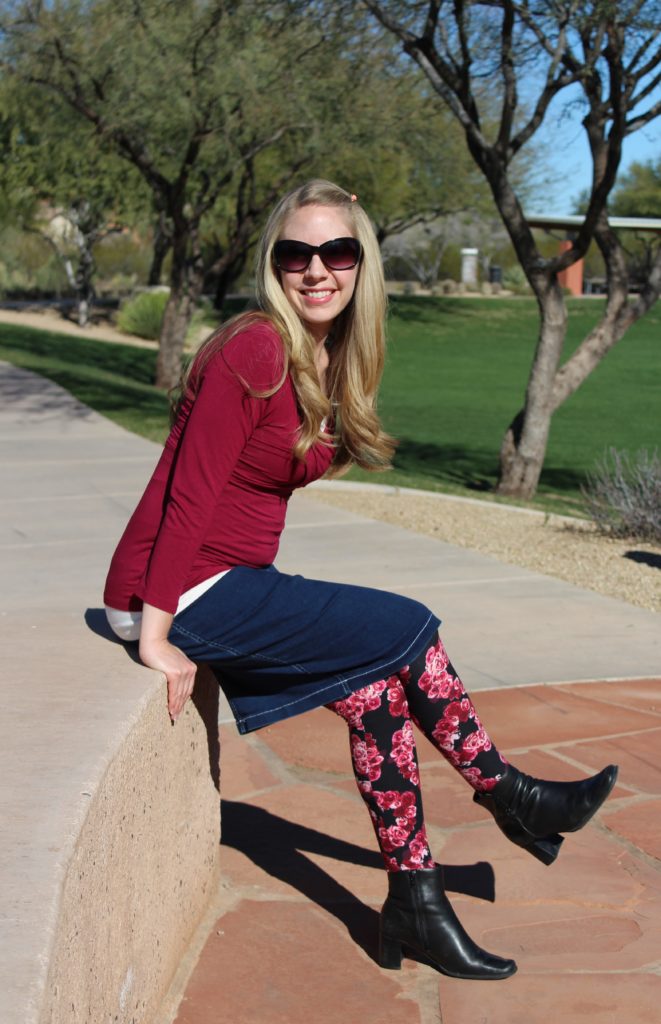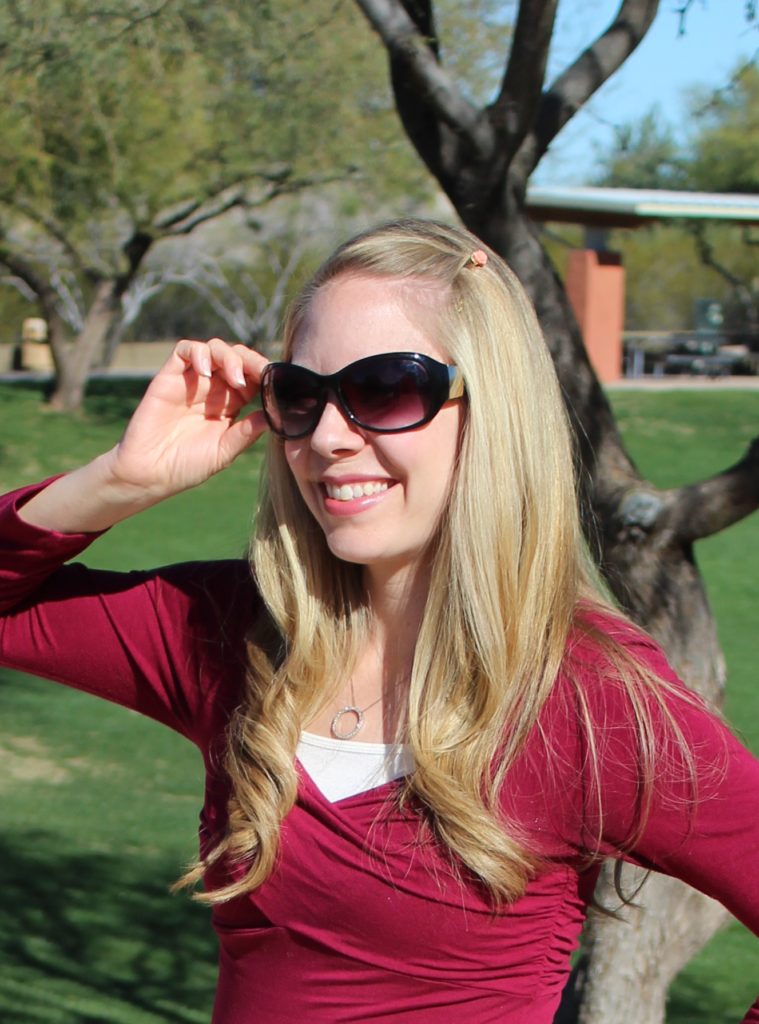 I love this denim skirt from Kosher Casual.  It can be so hard to find a great denim skirt but I have really liked this one.  I love how it is knee length, with no slit in the back, and it has a soft stretchy waistband.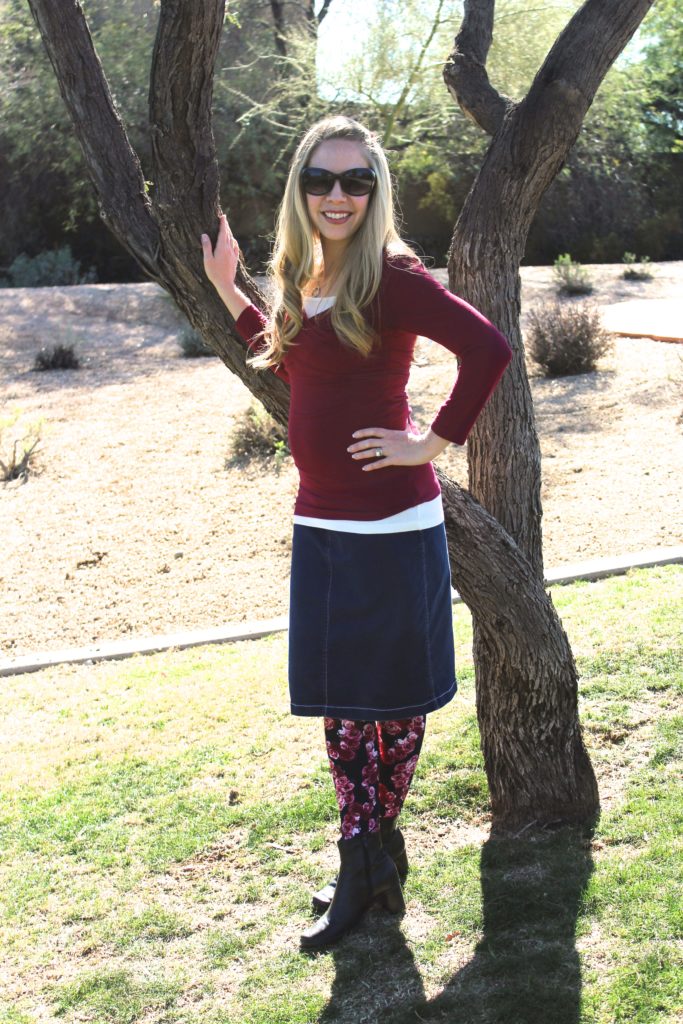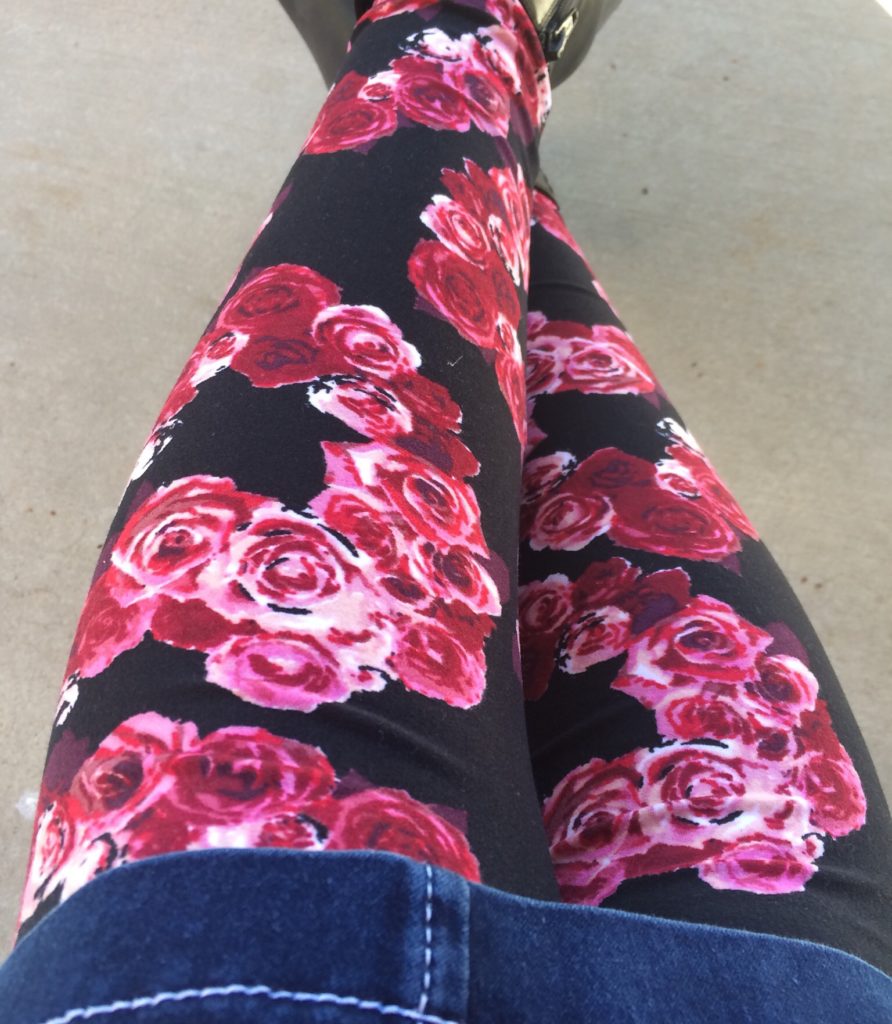 The Rose bobby pin is from Lilla Rose.  I thought it would go perfect with my Rose Heart Leggings.  These are the only bobby pins I use because they are so sturdy and don't slip out of my hair.
What I Wore
Shirt: Limited
Tank Top: ThredUp (sign up as a new customer under me and get $10 off your first order)
Skirt: Kosher Casual
Leggings: LulaRoe
Boots:  Sorry can't remember, but here are some just like it on ThredUp!
Sunglasses: T.J. Maxx
Bobby Pin: Lilla Rose