This post contains my affiliate links.  Thanks for your support!
This is the outfit that I wore to church last Sunday.  I love this skirt that I found and the lace trim on the bottom.  I think it is perfect with boots in the winter time.  I wore black leggings underneath  because it has actually been cooler this past week, meaning rainy and highs only in the 50's!  That may seem mild to most of you but where I live that actually feels like winter!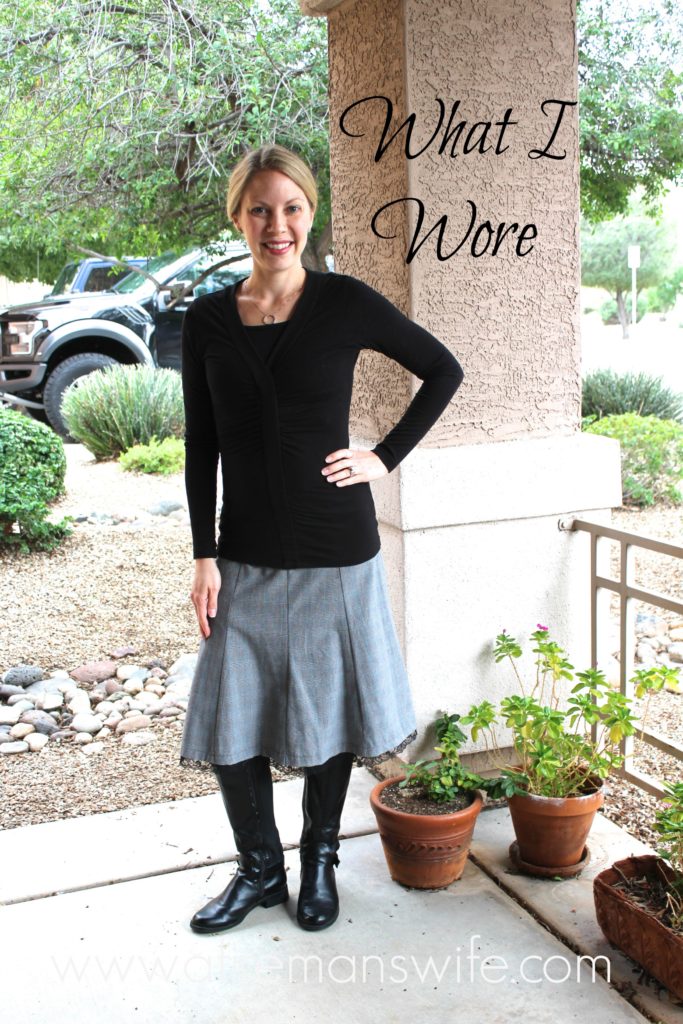 The Valentine's Day decor made its debut at our house last Saturday so I thought I would get one more shot by my Valentine flag.  I love having a little flag out front for every holiday!  I purchased this flag at Just For Fun Flags a few years back.  I looked and they don't have the same one anymore but they have tons of other cute Valentine choices to choose from.
Speaking of Valentine's Day, the new Valentine's Day flexi hair clip from Lilla Rose is released today along with several other new limited release styles!  It is so pretty and it is called Cherish.  I can't wait to get mine!  I am always a sucker for anything holidayish!  Any coffee or tea drinkers out there??  If so, the new Morning Joy flexi is also one you won't want to miss!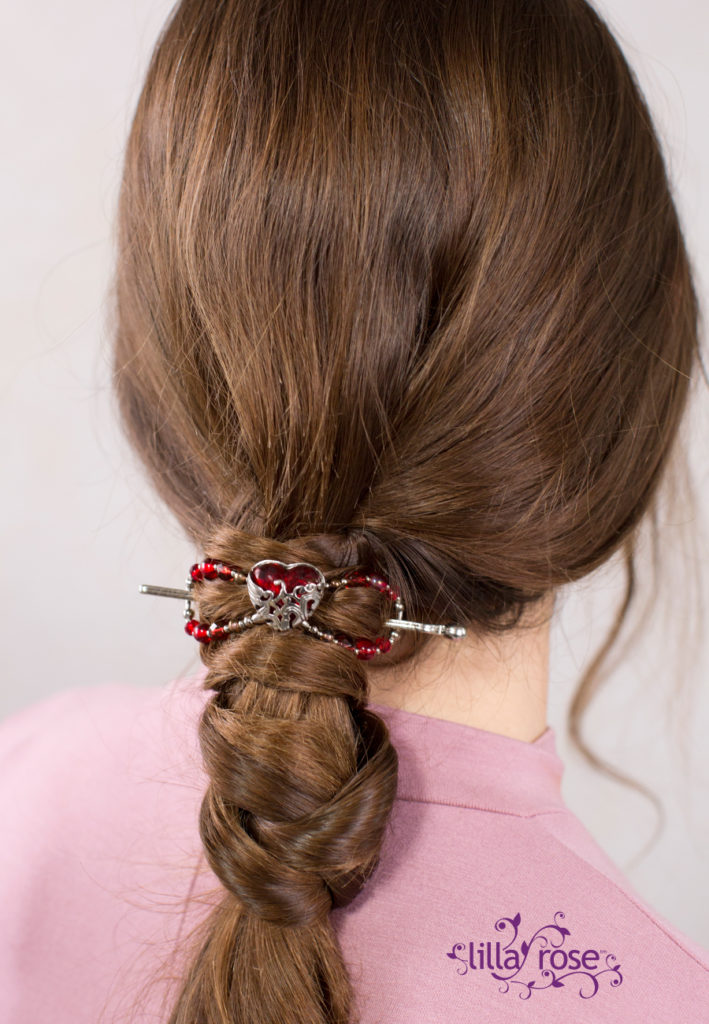 I love this new hair style that they show with the new Cherish flexi-of-the-month so I gave it my best.  You divide your hair in two parts.  The part on the left side being a little bit more hair than on the right.  Then you braid your hair all the way down on the right side, and without banding the end off you will hold onto it and wrap it around (going over the top of the hair not under)  the part of your hair on the left side creating a pony tail with that side of your hair.  I wrapped my braid around twice and then tucked the loose end of the braid up underneath and secured it with a medium flexi.  I hope that all makes sense!?!?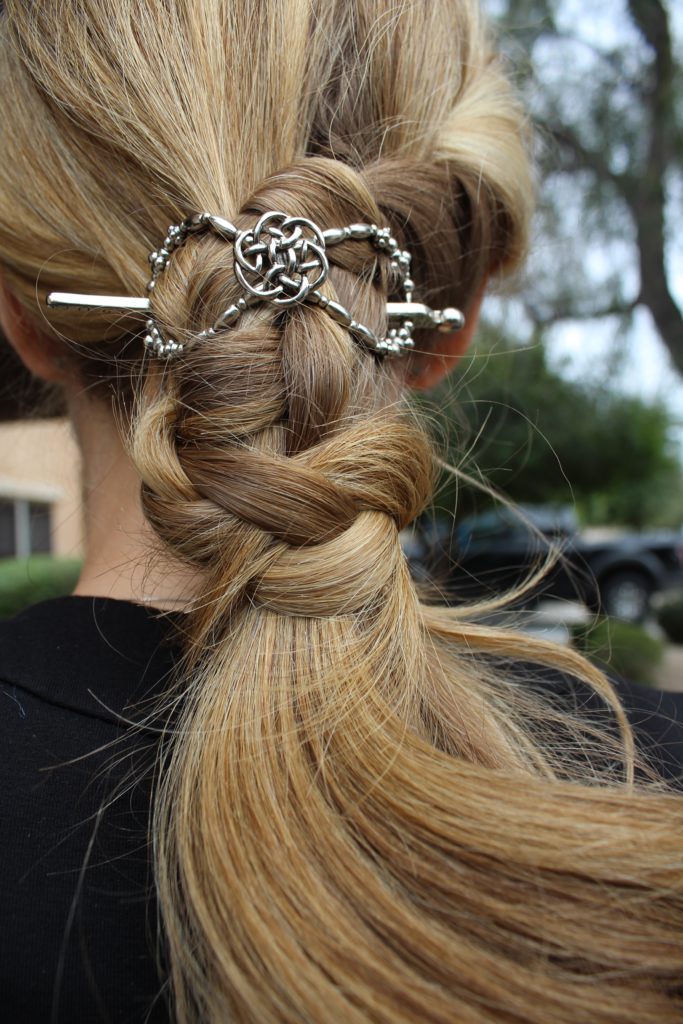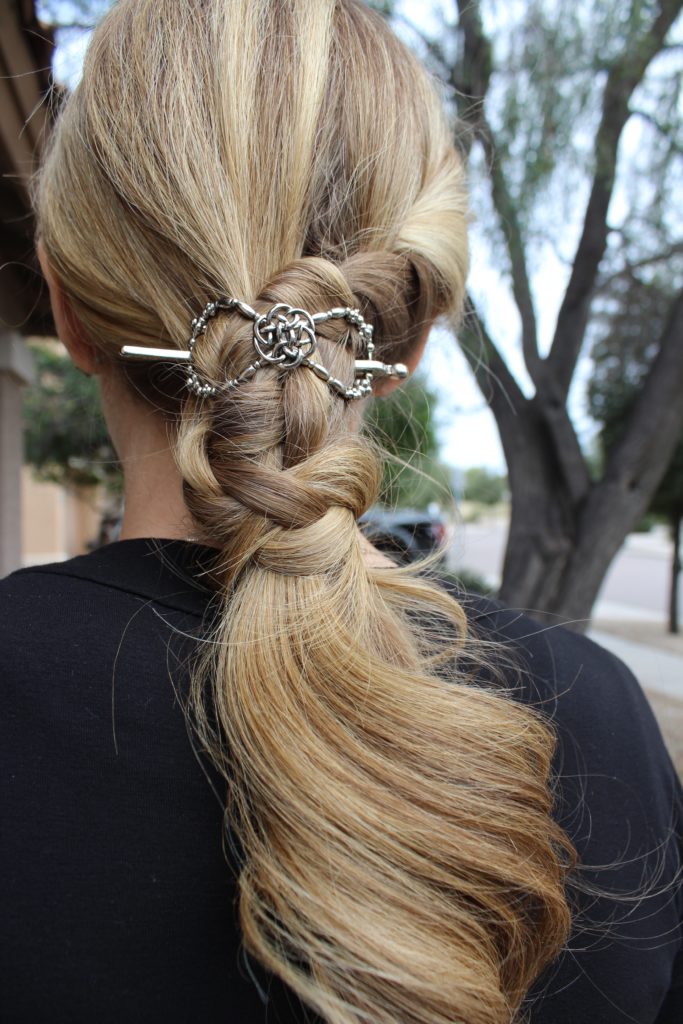 In honor of all the great new releases today Lilla Rose is having a 41 hour sale!  10% off newly released styles and 50% off holiday themed styles.  Don't forget that the monthly special for January also applies, if you order $50 worth you get a free mini clip of your choice.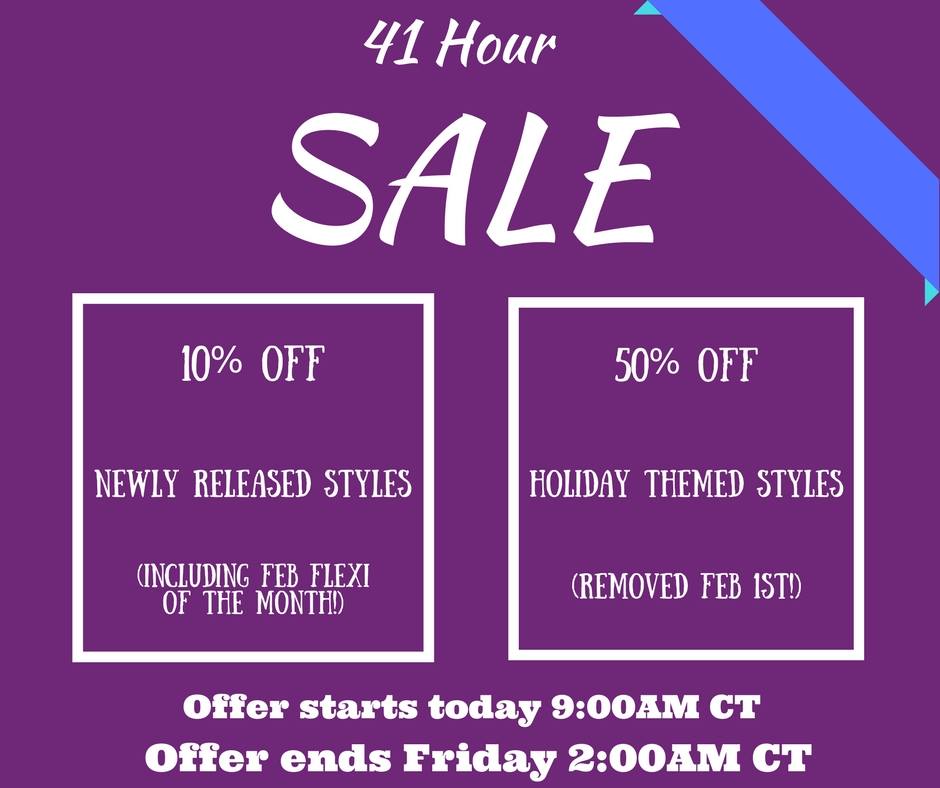 What I Wore
Shirt: New York Company (from a few years back)
Black Halftee tank top: Amazon
Skirt: ThredUp (sign up as a new customer under me and get $10 off your first order)
Leggings: Target
Boots: Target
Flexi Clip: Lilla Rose