This week during my son's preschool time some of the things we are talking about are road signs, traffic lights, and safety when crossing the street.  So yesterday for a fun preschool snack, that also happened to go very well with the lesson, we made these cute little traffic light crackers.  My son had fun putting the colored candies on our "traffic lights", and as he did we went over what each color represents.
At first we just made a few of these and then I packed everything up.  My son was so excited with what he made that he went to show his cracker to his sisters.  Of course they were wondering where THEIR "traffic light" crackers were?  So about an hour later I found myself making a bunch more of these for snack.  They were a hit and they gobbled them up.  I think they tasted pretty good too!
These are so simple.  I just used honey graham crackers, peanut butter and M & M's.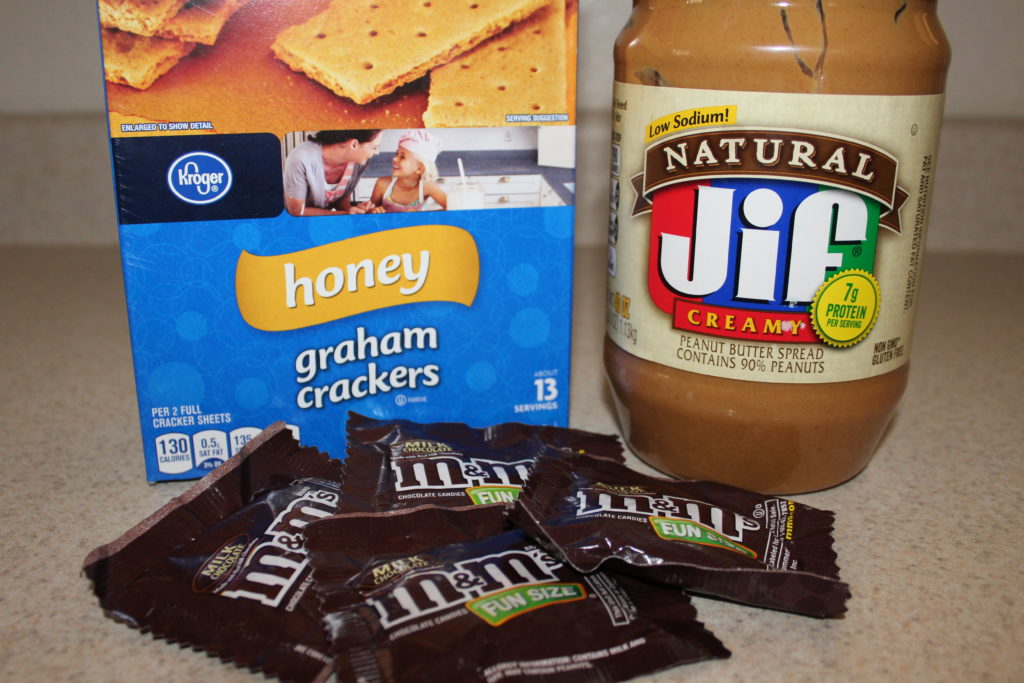 Break up your graham crackers into small rectangles, spread on some peanut butter, and then have your kids put on the traffic light colors!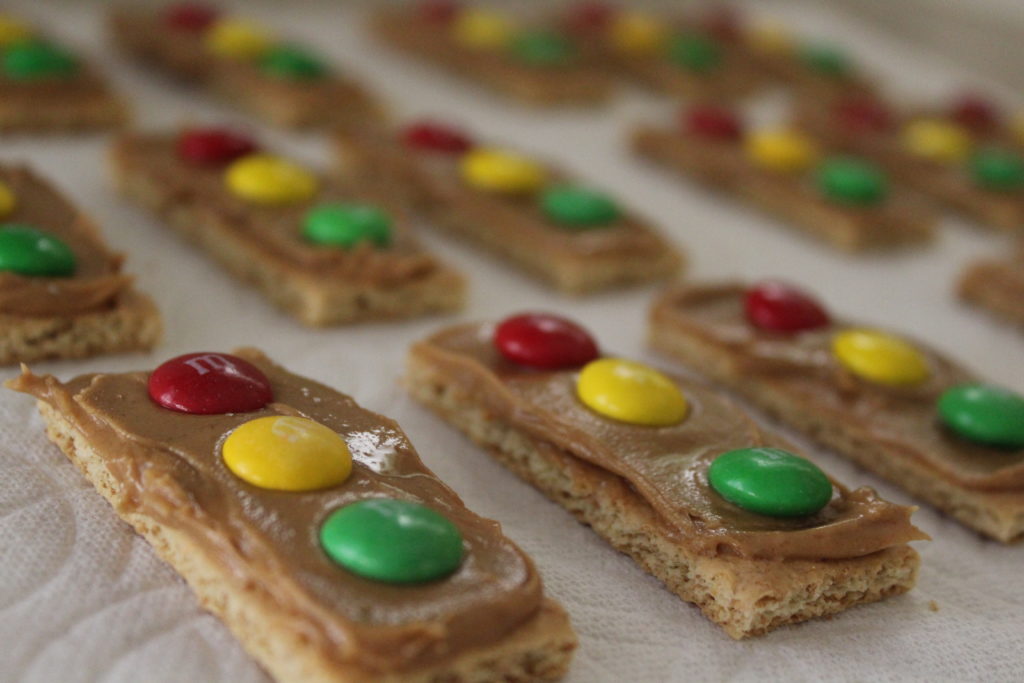 Traffic Light Crackers
This is a great snack for teaching preschoolers about traffic safety and what each color represents on a traffic light.
Ingredients
Honey Graham Crackers
Peanut Butter
Chocolate candies such as M&M's in red, yellow, and green
Instructions
Break the desired amount of graham crackers into small rectangles.
Spread peanut butter on each rectangle.
Sort out your chocolate candies into groups of red, yellow, and green.
Have your kids help create the traffic lights with putting one red candy on top, one yellow in the middle, and then one green on the bottom.