This post contains my affiliate links.  Thanks for your support!
So, my girls and I love wearing our Lilla Rose Flexi Hair Clips!  These are the best thing that we have found to hold our hair….and they look beautiful too!  So if you are still wearing the claw clip it is time to check out the flexi instead!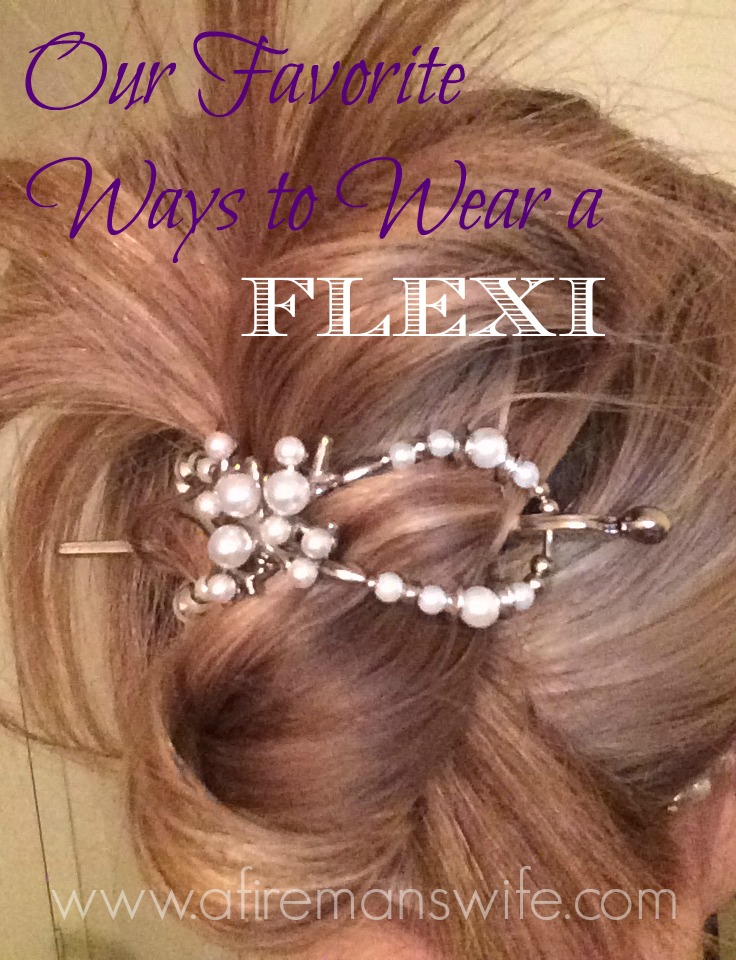 The flexi clips are one piece, the pin is attached, and the front part is bendable and made out of piano wire so they are very durable.  They come in 7 different sizes so they can hold anything from baby fine thin hair to super thick hair.  If you have never seen or heard of a flexi clip check out my site's sizing and styling for tips on how to choose the correct size of flexi and more ideas on how to wear one.  I can actually wear 6 of the 7 sizes depending on how I style my hair.  The only size I haven't figured out how to wear yet is the Mega!  The Mega can hold lots of hair!
So here are a few of our favorite styles.  For my girls they love to wear their hair braided and then rolled up and secured with a large flexi, shown on the left below, or with a XS flexi braided into the top of the braid, on the right.  That style is shown in the  sizing and styling video under Flexi Loose Braid, we just don't always loosen the braid.  We love adding the bobby pins to our braids as well for some extra sparkle!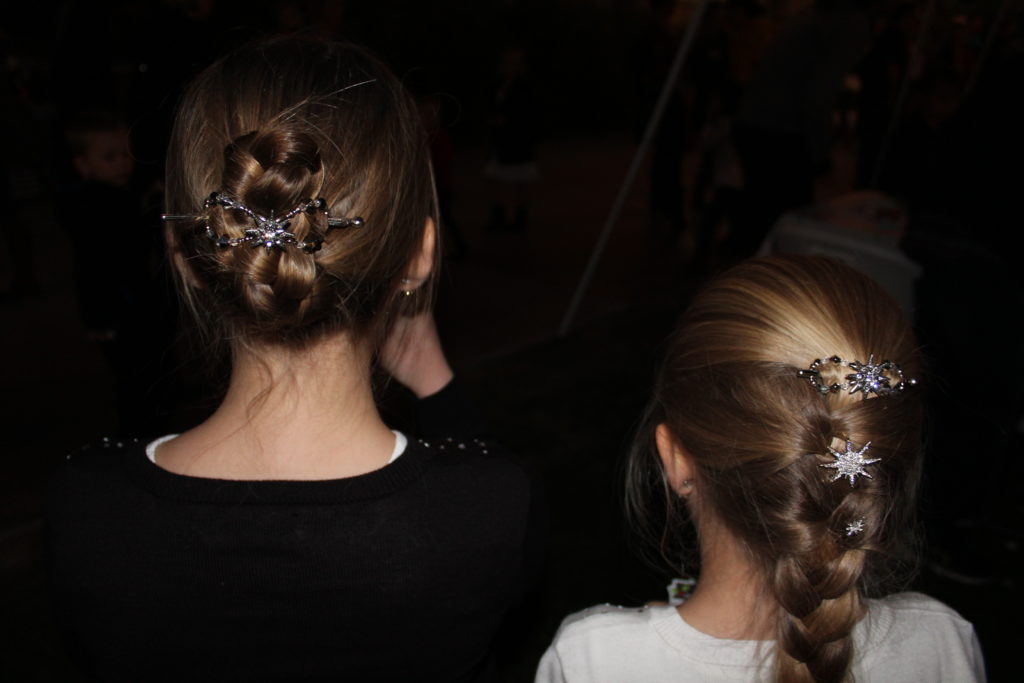 A favorite of mine is the Messy Up, shown below, or the Up Down, shown below that.  I wear one of these styles on so many days.  It is so much easier to put my hair up in a flexi on a busy morning.  I love how comfortable they are and it stays put all day!  Even will all my long hair up my head never feels sore from wearing a flexi! I am wearing both these hairstyles with a size large flexi.  When My older daughter wears these styles she wears a medium.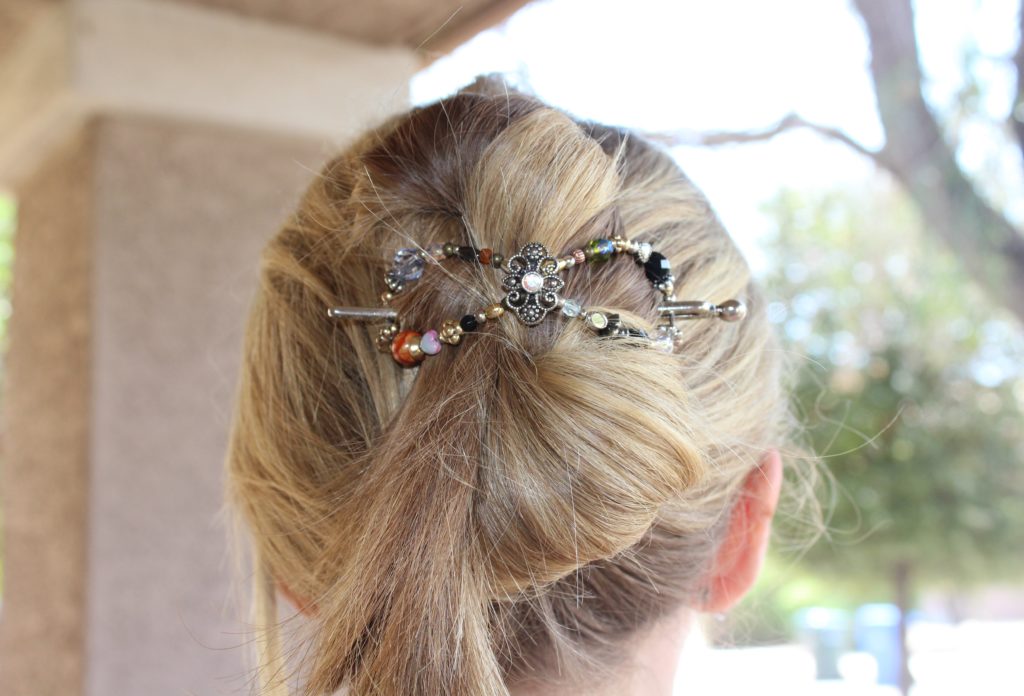 When I feel like wearing my hair down I love to secure it with a little pulled back on the side with a XXS (mini) flexi, or with one of the bobby pins as shown below on myself and my daughter.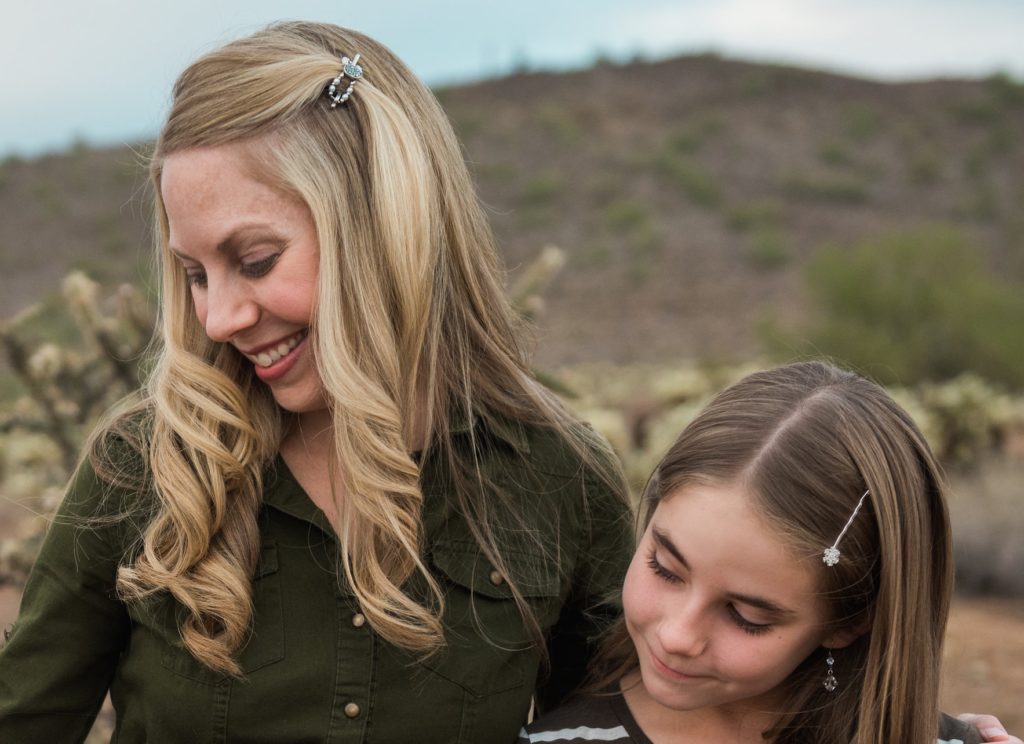 Another new favorite of ours is the Hairband.  These are so comfortable and easy to wear.  They have an adjustable elastic band so all three of us girls in the house can share them.  My girls would never wear any other headbands before because they were always too uncomfortable, but they will both put these in all day!  I also love wearing a hairband and then still putting my hair up with a flexi.  You can kind of see me wearing one in my picture above with the Pearl Tree Flexi.  The hairbands can also make great necklaces!  I just unclip the elastic band part, and clip in the magnetic clasp add-on, and I have an instant necklace!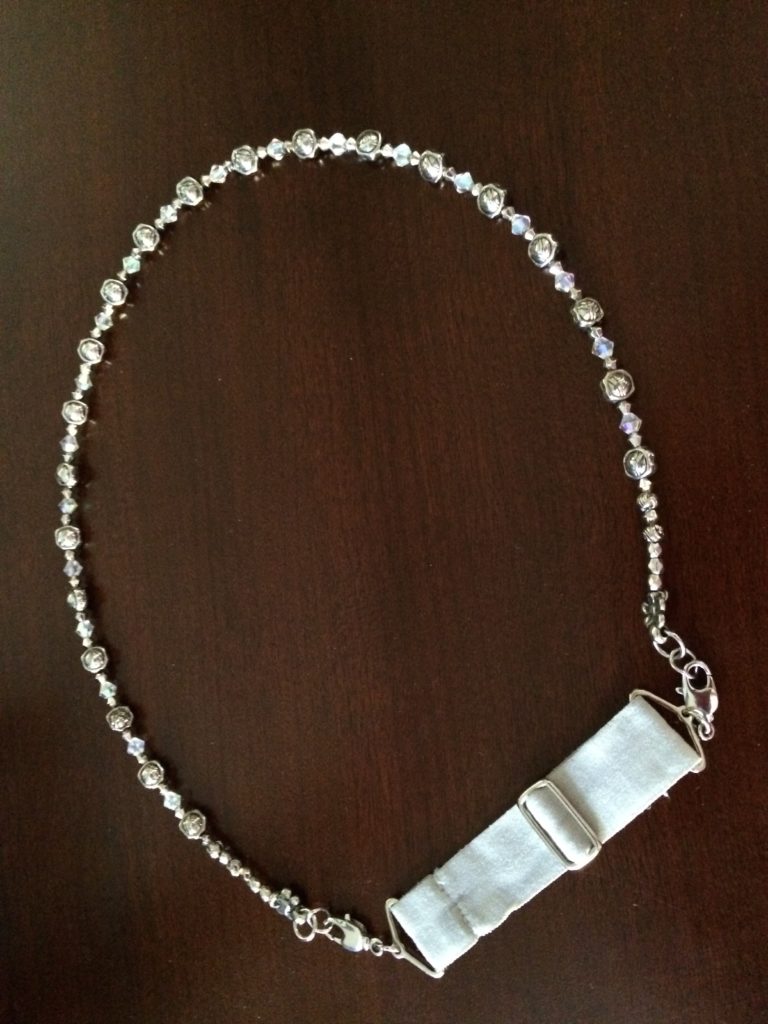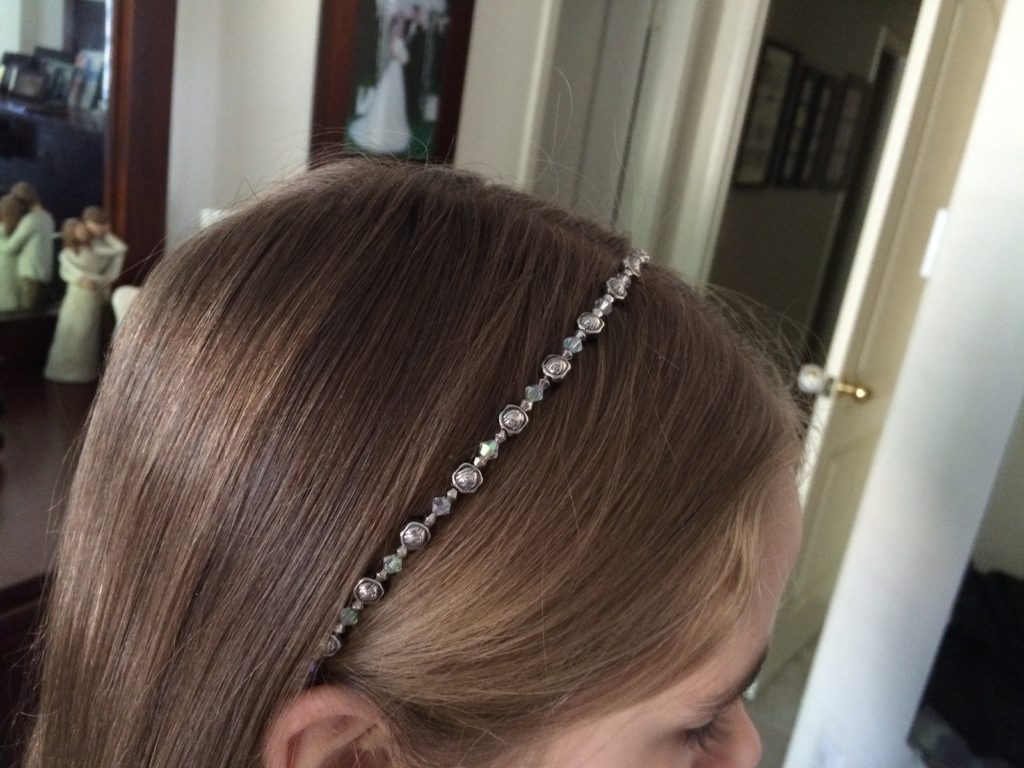 I hope that gives you some great ideas of how you can wear a Flexi Hair Clip, or some of the other Lilla Rose products.  Please head over to my Lilla Rose website and check everything out.  Let me know if you have any questions!