This post contains my affiliate links.
Wishing everyone a blessed Christmas and New Year!
Every year we love getting our family pictures taken for Christmas cards, and also to have yearly updated pictures of the kids and family.  We have been using the same photographer for the last several years and she does an amazing job!  We always have the pictures taken with my extended family so we have 11 of us in all.  Our photographer is great at getting all the kids to look and smile and somehow they always turn out….even with 3 year old boys!!  If you live in the Phoenix area you can check out her website here.  I love the setting for our pictures this year, it is a fabulous representation of our state.  With that being said, I don't think we will do a desert photo shoot again.  We had to brave lots of bees and cactus needles.  Bees don't go over very well with my group, and there were balls of cactus needles everywhere.  We all had so many stuck in our shoes!  Luckily we made it through with no bee stings and no major injuries!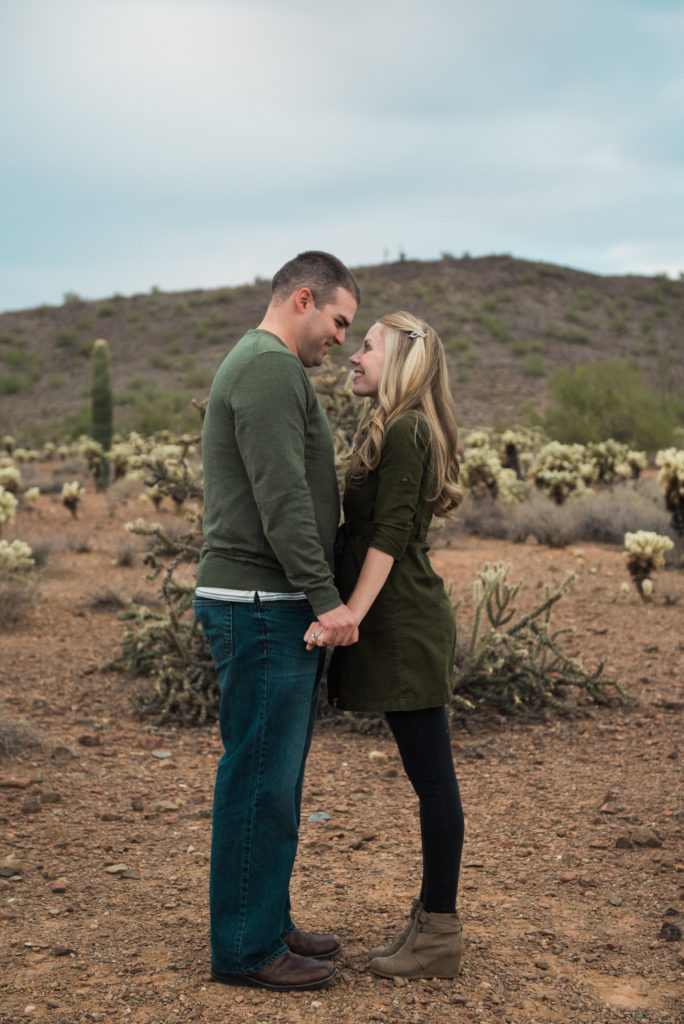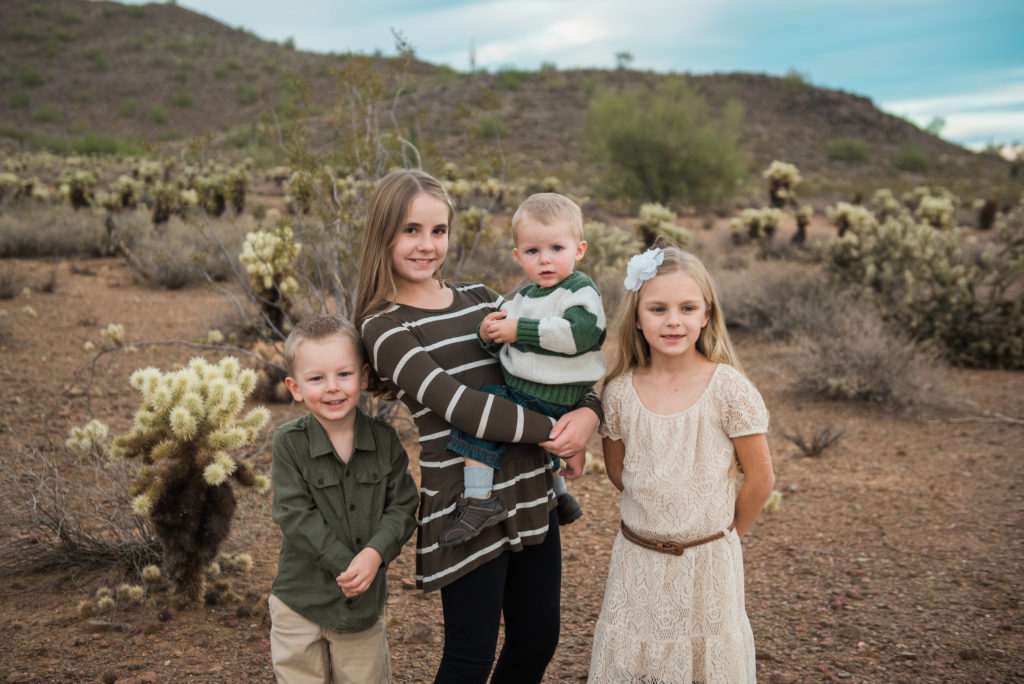 My Mom had the idea for the olive green and tan/cream color scheme.  I think it went perfect with our desert background.  The colors were great but they were a little hard to find for everyone.  So it was ThredUP to the rescue!  I love having a great online resale place to shop.  They have a huge selection so I was able to grab a few of our outfits from there.  If you have never shopped at ThredUP before you can register here and get $10 off your first order.
What I Wore
Dress- ThredUP
Leggings- Target
Boots- Target
Tree of Life Flexi Hair Clip in XXS- Lilla Rose