This post contains my affiliate links.
I thought for this weeks Friday at the Fire Station that I would well, be at the fire station!  We took Wednesday off of school this week so we could have an extra long break for Thanksgiving.  My husband was working so we thought we would pay him a visit!  My kids love the station he is at right now.  It is one of the old brick stations with two fire poles, a rope swing, and a racquetball court.  Can't get much better then that!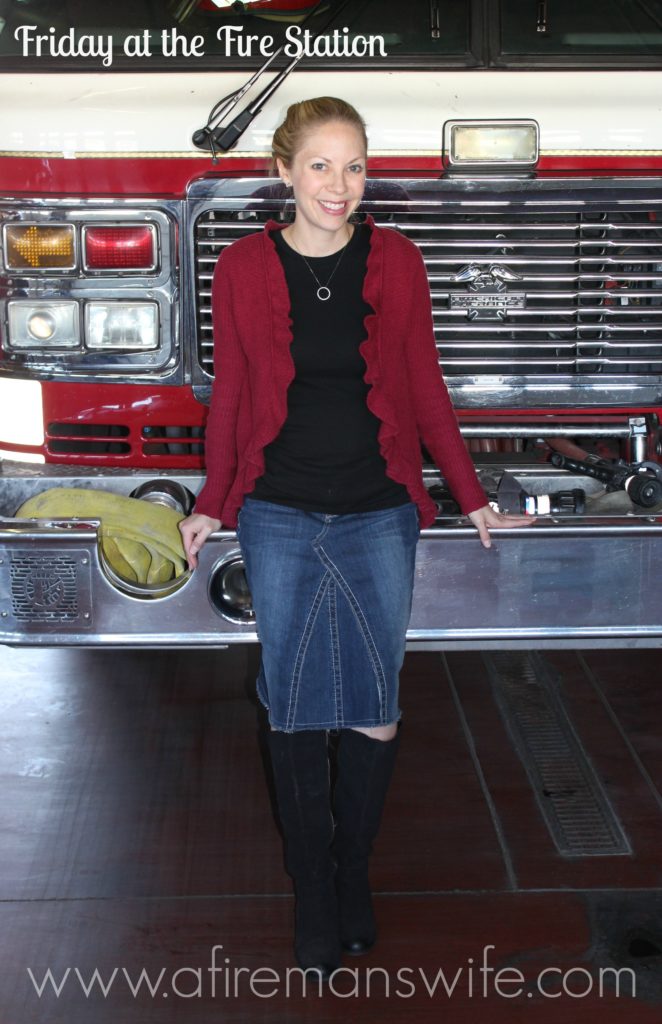 I love this cranberry colored sweater I found at ThredUP.  I think the color is perfect for this time of year and I am so happy it is finally cool enough to wear it.  If you are not familiar with ThredUP it is an online resale shop.  I love shopping resale, but as a busy mom it is hard to find the time to get out to the store very often.  ThredUP has become my new go-to with shopping because I can shop resale right from home.  The site has so much to choose from and it is very easy to navigate.  They will even accept returns if it isn't just quite right.  If you are a new customer to ThredUP you can register right here and get $10 off your first order!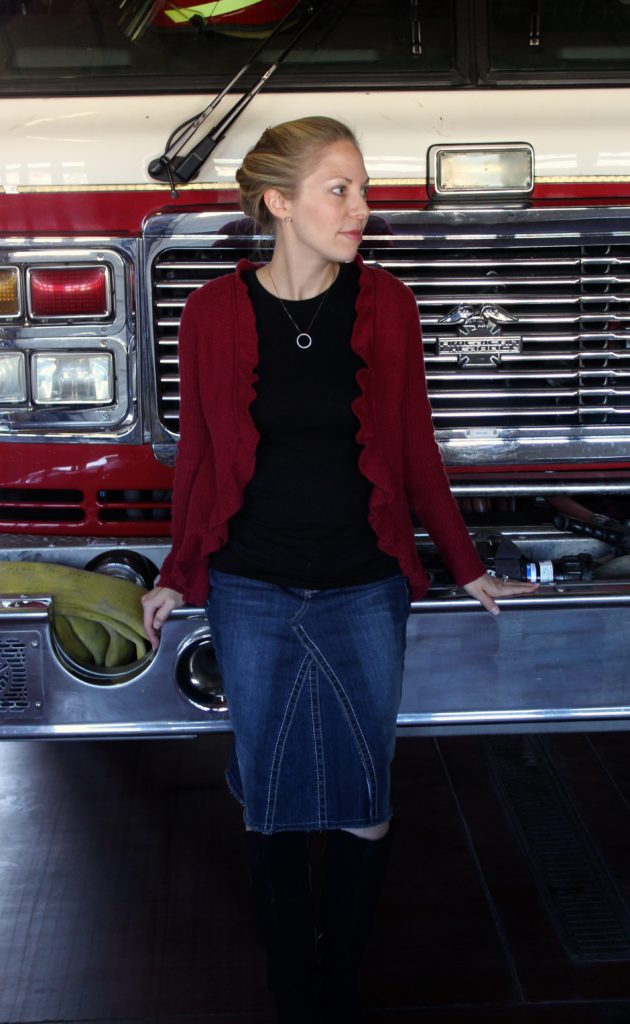 I love wearing skirts a lot of the time, I like how they are more feminine and girly, but they are not always easy to find that aren't too short, or too tight.  I think having daughters, that are starting to get older, has given me a heart to want to dress more modestly.  I have to admit, I did not always dress very modest.  I honestly never really thought much about it until a few years ago.  I live in a hot town, literally it is over 100 degrees for about 6 months out of the year.  So, low cut tops and very short shorts or skirts are kind of the norm where I live.  The lord actually pressed on my heart these verses…..likewise also that women should adorn themselves in respectable apparel, with modesty and self-control 1 Timothy 2a, and Or do you not know that your body is a temple of the Holy Spirit within you, whom you have from God? You are not your own, 1 Corinthians 6:19.  So if my body is a temple of the Holy Spirit, and the Lord says that women should dress modestly, I have tried to now honor Him with how I choose to dress.  Everyone has a different view point on what is actually "modest" so what your standard is will have to be between you and the Lord and is not for me to judge.  For me it was no longer wearing such low cut tops or spaghetti straps.  Or if the top is lower I just wear a higher tank top underneath.  I try to wear skirts that are at least knee length.  With jeans or leggings I just try to wear a longer top so I am not showing off every curve of my back side or everything from the top of my jeans if I bend over.  I love wearing leggings under skirts in the fall/winter with boots and it is a great way to still wear skirts and stay warm.  I love this skirt that my friend Ruth made.  She has an Etsy shop called SkirtedBlues where she actually makes skirts from jeans!  I love the length and it is one of my new favorite skirts!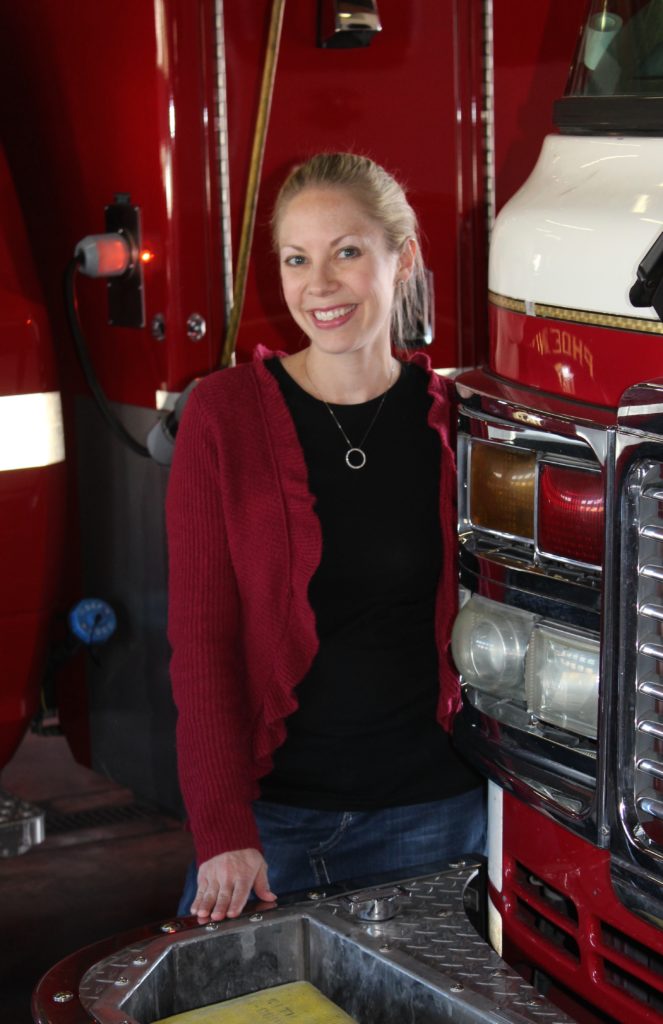 I have loved wearing my hair up more lately.  I have a hard time wearing it down as much as I used to because I am loving my Lilla Rose hair accessories!  Most days my hair is pulled all up, or half up, in a flexi clip.  Makes it nice for the busy mom that I am!  I love going to my website to watch the style videos for new fun hair ideas.  Besides flexi clips Lilla Rose also has bobby pins, headbands, u-pins, and hair sticks.  Here I am wearing the November flexi ,and bobby pins, of the month, North Star.
And speaking of Flexi Clips, I'm beyond excited to tell you about an awesome Black Friday sale that is happening at Lilla Rose!!  Right now you can save 20-60% off everything on the entire website, plus get free shipping on orders of $75 or more!  Some new beautiful products were added just for the sale and they brought back some old ones!
The sale starts bright and early Friday morning and goes until 11:59pm Monday!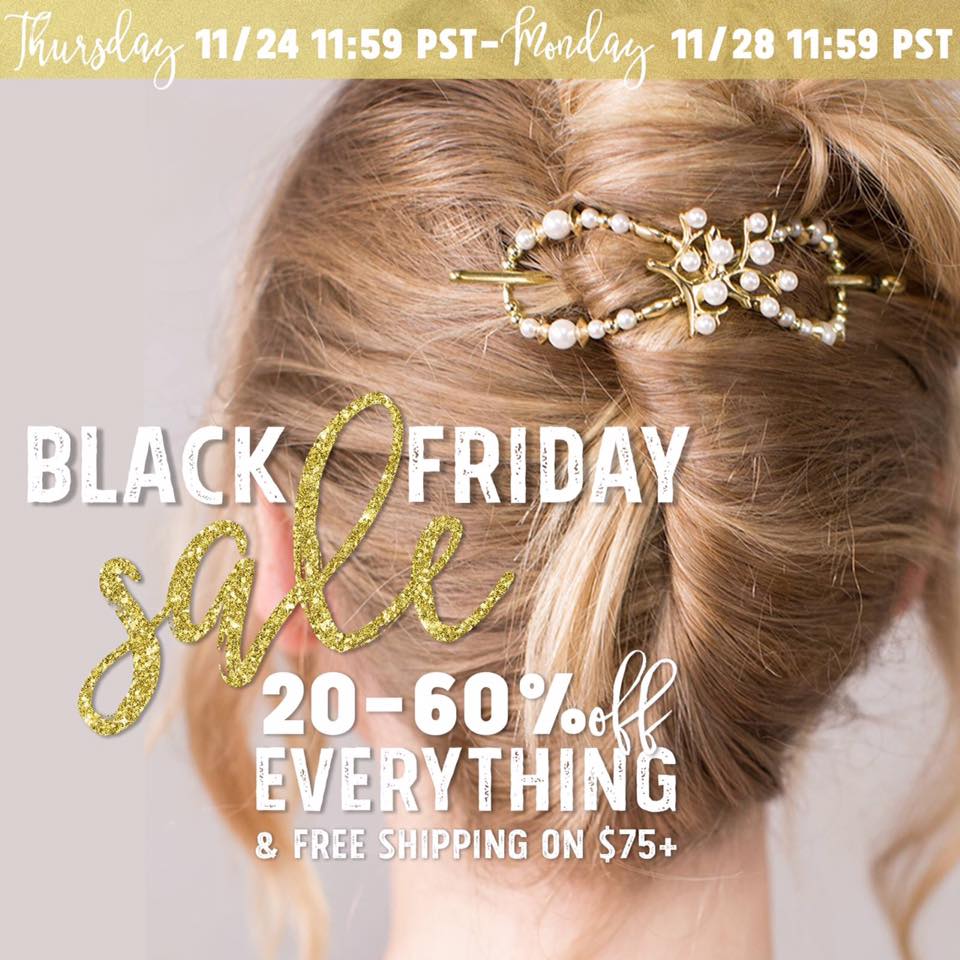 What I Wore
Sweater ThredUP
Shirt- Target
Skirt- SkirtedBlues
Boots- Target
Flexi Clip and Bobby Pins- Lilla Rose